Butternut Squash Soup with Cumin Recipe
Do you like soup in the fall and winter? This Butternut Squash Soup with Cumin Recipe is perfect for the cooler months.
Last year I shared this wonderful soup, and since we are now halfway through September, I thought it was time to share it again. Butternut Squash Soup with Cumin Recipe is not only delicious but easy to make.
Nothing speaks more to me in cooler weather than soup. Soup can be a great way to start a fall meal with a warming taste of flavor. It can also be the star of the meal itself. Butternut Squash Soup is comforting, filling, healthy and delicious.
Butternut Squash Soup with Cumin Recipe
This post contains affiliate links to products that I use, love and highly recommend. I may receive compensation if you purchase any product through this site, but you do not pay one penny more.
This Butternut Squash Soup with Cumin Recipe is from Soup of the Day by Lydie Marshall.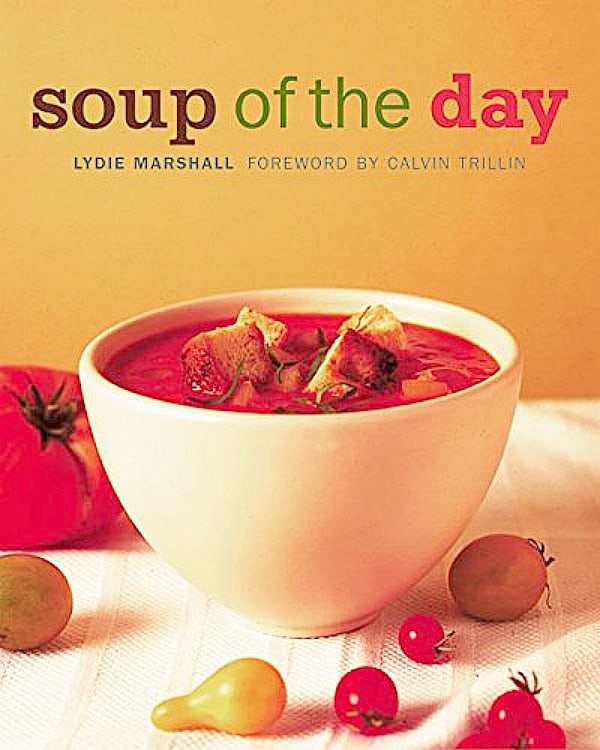 I met and assisted Lydie at Sur La Table in 2002 when she taught a class promoting her new cookbook.  She is retired now, but Lydie is an American who lived and taught cooking classes for years in France during part of the year.
Since butternut squash is synonymous with fall, it's a perfect choice for using in soup.  I like the addition of cumin for an extra little kick of flavor.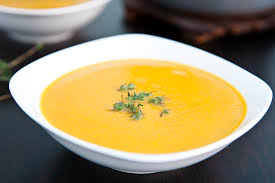 Soup Tips
TIP:  I like to use a  large serrated bread knife to "peel" the butternut squash. Cut the squash in half. Then use a large spoon to scrape out the seeds.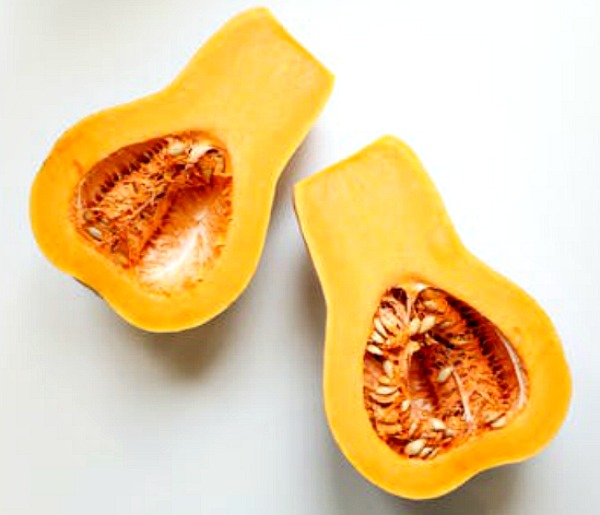 TIP:  This soup is a puréed soup. Here's some guidelines:
When you put hot ingredients into the blender, only fill about 1/2 full.
Take the plastic cap out of the lid and cover it with a folded dishtowel to allow steam to escape (and not blow hot soup all over your kitchen).
Pulse the on and off button to start the puree process. 
Use a wooden spoon or spatula to redistribute the ingredients; repeat the puree process.
If needed, add a little broth to the pureed mixture to smooth it out.
I have had my Waring Blender for almost 20 years and it is still going strong. 
I love to use my Braun immersion blender for this job because you can purée the soup right in the pot, which is one less tool to wash.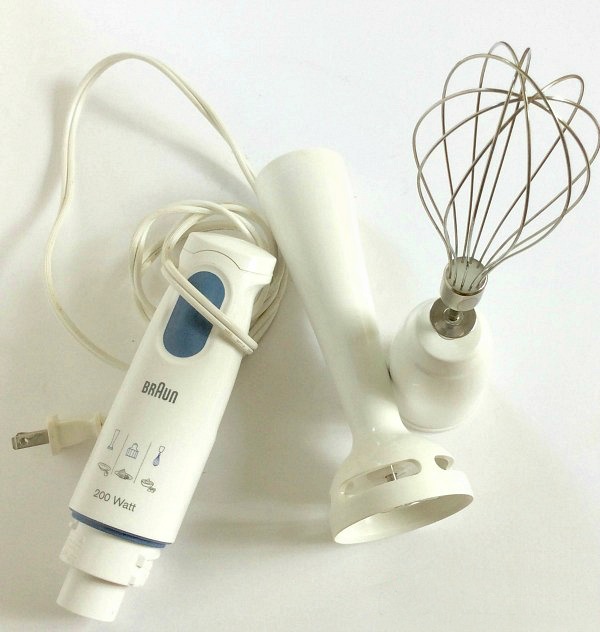 TIP:  Soups should not be too thick; they should pour from the spoon.  If your soup looks like mashed potatoes, it's too thick.  Always have extra broth on hand to add if the soup gets too thick.
VARIATION:  Soups should ALWAYS be garnished.  
This soup calls for croutons, but you could also garnish with chopped sage, thyme or parsley.  A teaspoon of caramelized onion would be nice also. I like a little dollop of crème fraîche or a swirl of heavy cream in puréed soups, too.
The Recipe
Enjoy! I hope you enjoy this recipe. It really is a keeper.
Butternut Squash Soup with Cumin
Delicious fall soup with a little kick of heat from cumin.
Equipment
6-quart heavy pot or Dutch oven

electric blender or immersion blender
Ingredients
3

tablespoons

olive oil

3

medium

onions

peeled and sliced (3 cups)

3

pounds

butternut squash

peeled and cut into 2~inch cubes (8 cups)

2

teaspoons

kosher salt

1

teaspoon

cumin

3

sprigs

fresh thyme

3

cups

good quality chicken broth or vegetable broth

toasted croutons

for garnish
Instructions
In a 6~quart heavy~bottom soup pot or Dutch oven, heat the oil over medium heat. Stir in the onions.

Cover, reduce the heat, and braise for 15 minutes, checking that the onions don't burn.

Add the squash to the onions. Sprinkle with the salt, pepper, cumin and thyme; cover the pot.

Braise for another 15 minutes, checking once in a while that the vegetables do not burn. Adjust heat as needed.

Add the broth, stir the ingredients, and bring to a boil. Cover the pot and reduce the heat. Simmer for 30 minutes or until the squash is tender.

Puree the soup in a blender in batches or use an immersion blender. Process the soup until it is very smooth.

Return the soup to the pot and reheat. Taste for salt and add more cumin to taste.

Serve the soup very hot. Garnish with the toasted croutons or chopped herbs.
If you would like to try another delicious fall soup, try Creamy Southwestern Pumpkin Soup.
First, please PIN this Butternut Squash Soup recipe for your fall enjoyment.