Valentine's Day Raspberry Cheesecake Parfaits
Valentine's Day is the sweetest of holidays. That means sharing delicious desserts with the ones you love. These Valentine's Day Raspberry Cheesecake Parfaits will become one of your favorite sweet treats.
I love great recipes that are also easy to make and a feast for the eyes. Raspberry Cheesecake Parfaits feature fresh raspberries as a garnish – making it the "cherry on top".
It's always nice when fresh fruit is included in a dessert recipe.
Even better, you can make this Raspberry Cheesecake Parfait ahead of time; in fact, the day before is great.
A Pinterest Valentine's Day Dessert Challenge
For the first Pinterest Challenge of the year, our hostess, Cindy of County Road 407, chose Valentine's Day recipes as our theme.
We don't have a Pinterest image as our inspiration. My fellow participants and I could pick any Valentine's recipe we liked.
Are you coming over from Renae at Peacock Ridge Farm? I love her charcuterie board.
My Valentine's Day Recipe Inspiration
This post contains affiliate links to products used in the creation of this project. If you should order any item from this site, I may receive compensation, but you do not pay a penny more. Your purchase is greatly appreciated as it helps support the continued publication of this site.
As I searched through my recipe files for a dessert recipe suitable for Valentine's Day, I knew two of my favorite ingredients had to be present: chocolate and raspberries. Both these ingredients are iconic for this special holiday.
Then I started browsing through one of my favorite magazines, Tea Time. I've subscribed to Tea Time for 20 years. I love their small bites, salads, soups, and small dessert recipes. I found a recipe called Rosy Cheesecake Parfaits.
When it comes to desserts, I love mini desserts. I find most people love sweets, but prefer small portions. Mini desserts are the perfect size for a small treat.
This cheesecake recipe is served in a small "jar", which I had plenty of. For my parfait glasses, I used these little "shot glasses". They are about 2 1/2 inches tall and about 1 3/4 inches in diameter.
I used them in cooking classes and in small catered events many times.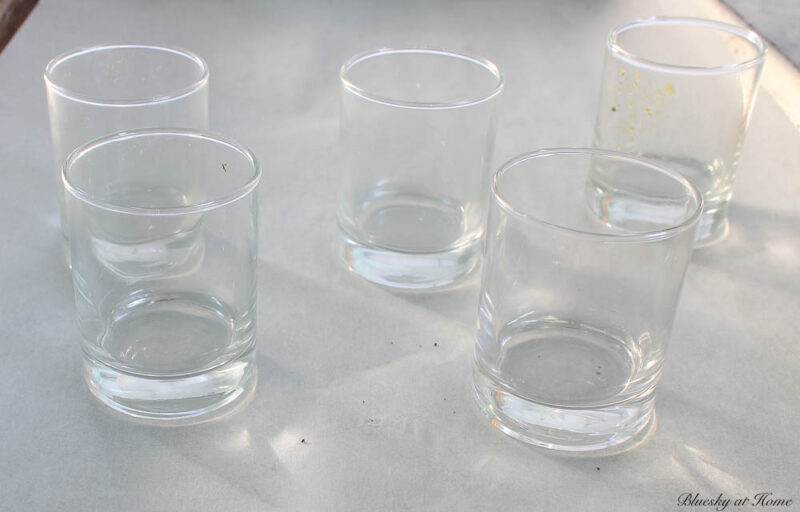 I bought 4 sets of these 6-count shot glasses at World Market.
These small glasses can be used in so many ways, especially for parties.
chocolate mousse
ice cream
buillion
gazpacho
I also have a set of small spoons for use with the shot glasses.
To include chocolate and raspberries in my recipe, I had to make two changes to the original recipe:
The original recipe called for a graham cracker crust. Since I wanted chocolate in my recipe, I used chocolate wafer crumbs – which I just happened to have in the freezer.
Secondly, instead of the culinary rose petals as a garnish, I substituted raspberries. Now I was ready to begin making the Raspberry Cheesecake Parfaits.
I knew that this sweet treat would not be too sweet.
Making the Raspberry Cheesecake Parfaits: Prep and Crust
Step 1 – Gather your ingredients. This essential first step is called mise en place (everything in its place).
You'll also need a few tools to gather: small dishes for your ingredients, a citrus juicer, a tart taper, and measuring spoons and measuring cups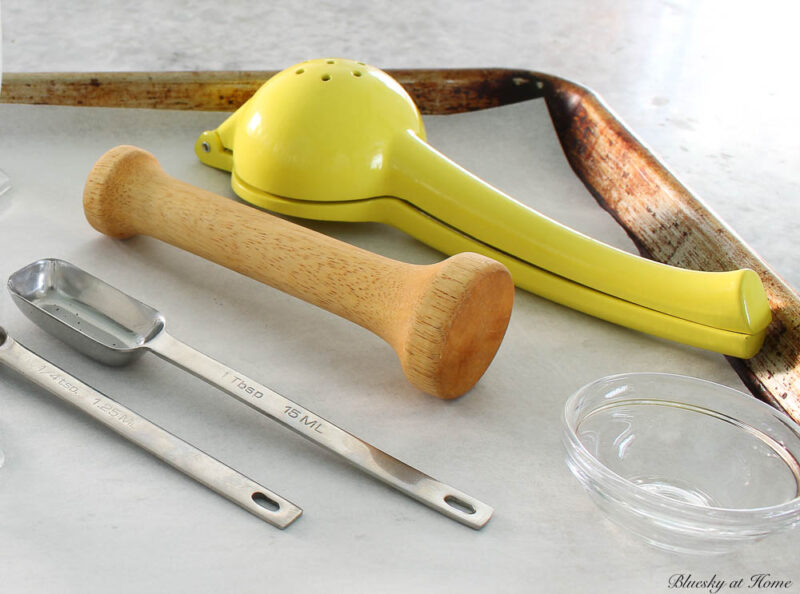 Step 2 – Measure all your ingredients.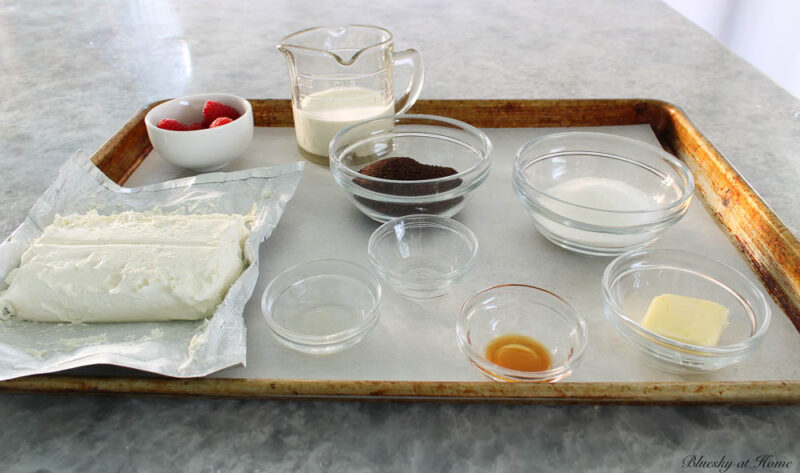 Step 3 – Make the crust. The easiest way to do this is to place your chocolate wafers in your food processor and pulse until you have fine crumbs.
TIP: Save any leftovers in an airtight container in the fridge or freezer. They will keep in the freezer for months.
In a small bowl, combine 5 tablespoons of the chocolate wafer crumbs with 1 tablespoon of granulated sugar. Stir to combine.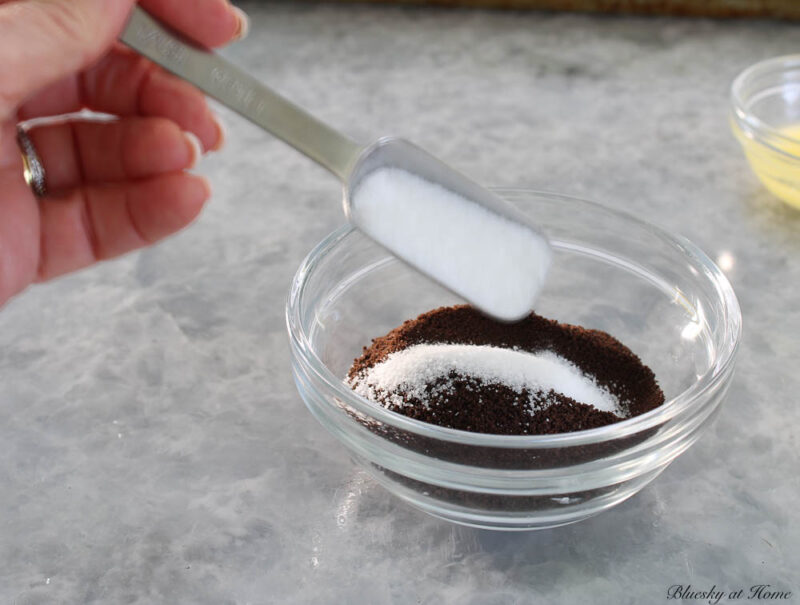 Melt 1 tablespoon of unsalted butter and stir into the crumbs, mixing well.
Step 4 – Divide the crumb mixture among the 6 shot glasses, about 1 tablespoon each.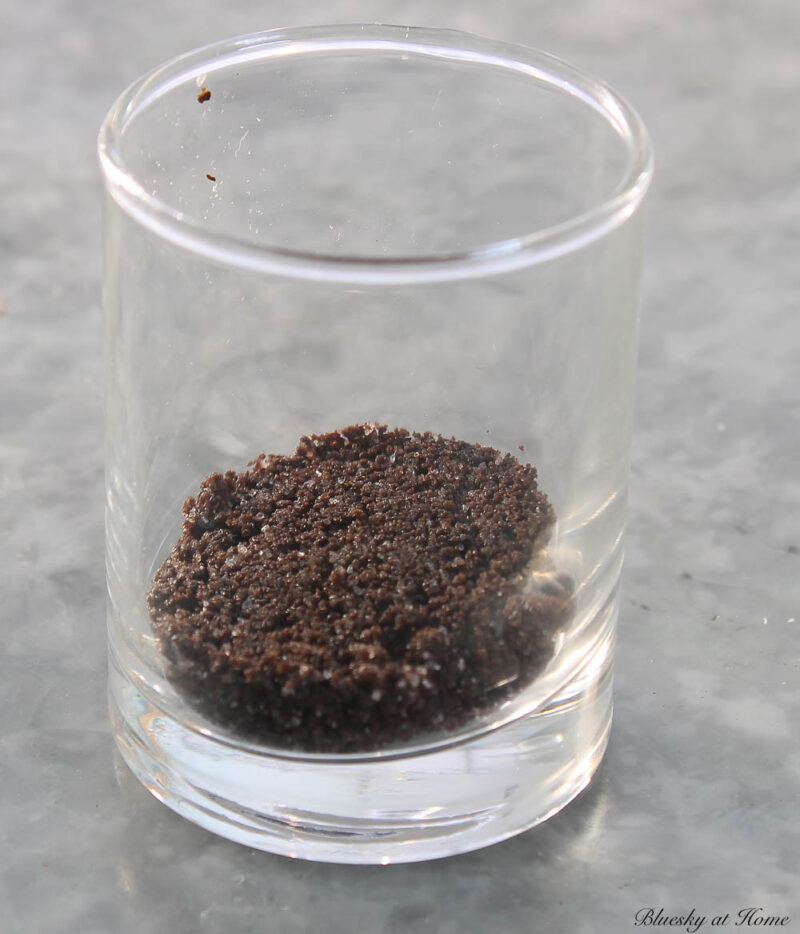 Step 5 – Use a tart taper to gently press down on the chocolate wafer crumb mixture. Set the shot glasses aside.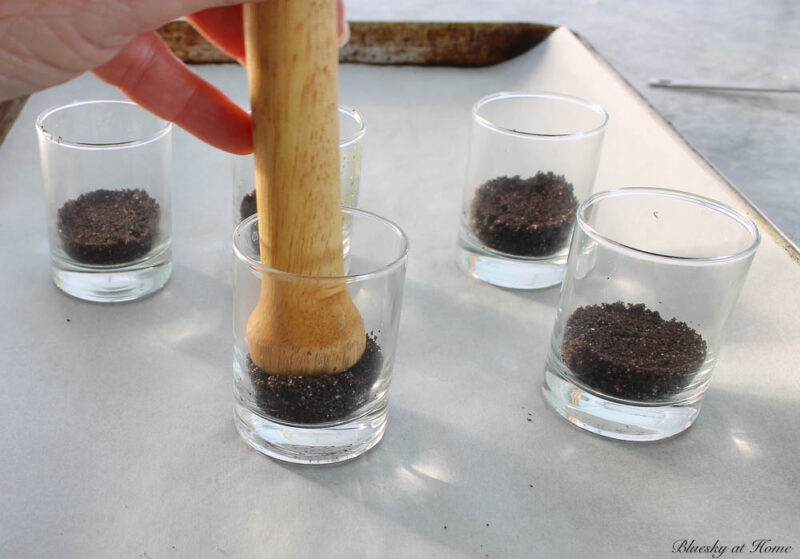 I love my tart taper. It has two ends with two different sizes. It makes getting a smooth crust for a parfait or tart so easy.
Making the Raspberry Cheesecake Parfaits: Filling and Garnish
Step 1 – In the bowl of a mixing bowl, combine the softened cream cheese, 4 tablespoons of granulated sugar, rose water, lemon juice, and vanilla extract. Beat with the paddle attachment at medium-high speed until smooth and creamy.
NOTE: You won't taste the lemon, vanilla extract, or rose water, but the combined flavors add to the richness to the cheesecake mixture.
NOTE: I tried using my immersion blender to mix the cheesecake filling. The mixture was too thick so I switched to my Kitchen Aid stand mixer.
Step 2 – Switch to the whisk attachment and add the chilled heavy whipping cream. Beat on high speed until mixture thickens and forms stiff peaks, approximately 3 minutes.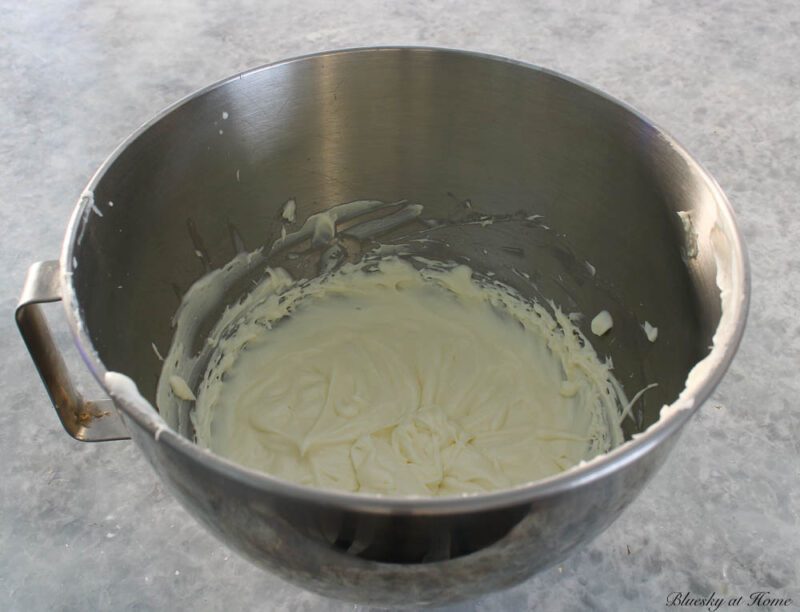 Step 3 – Spoon the cream cheese filling into a piping bag. You can either just cut a large hole in the bag or use a large round piping tip.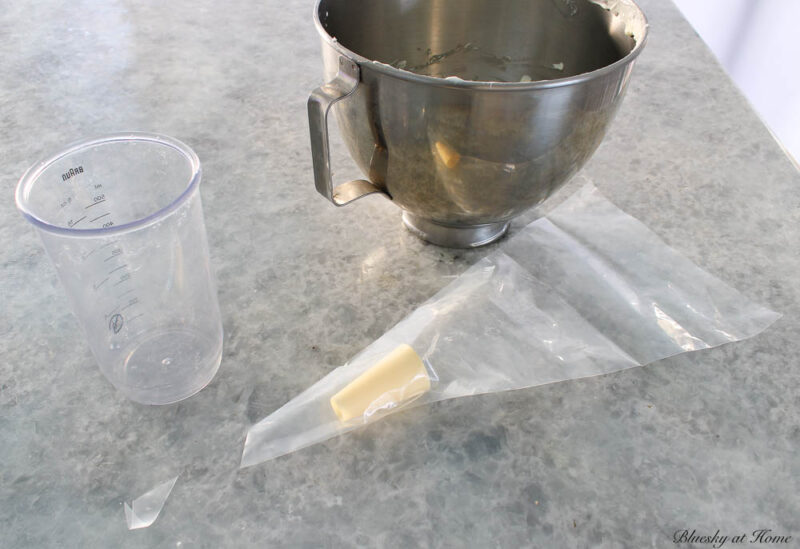 TIP: Set the piping bag in a tall glass container to make adding the cream mixture to the bag easier.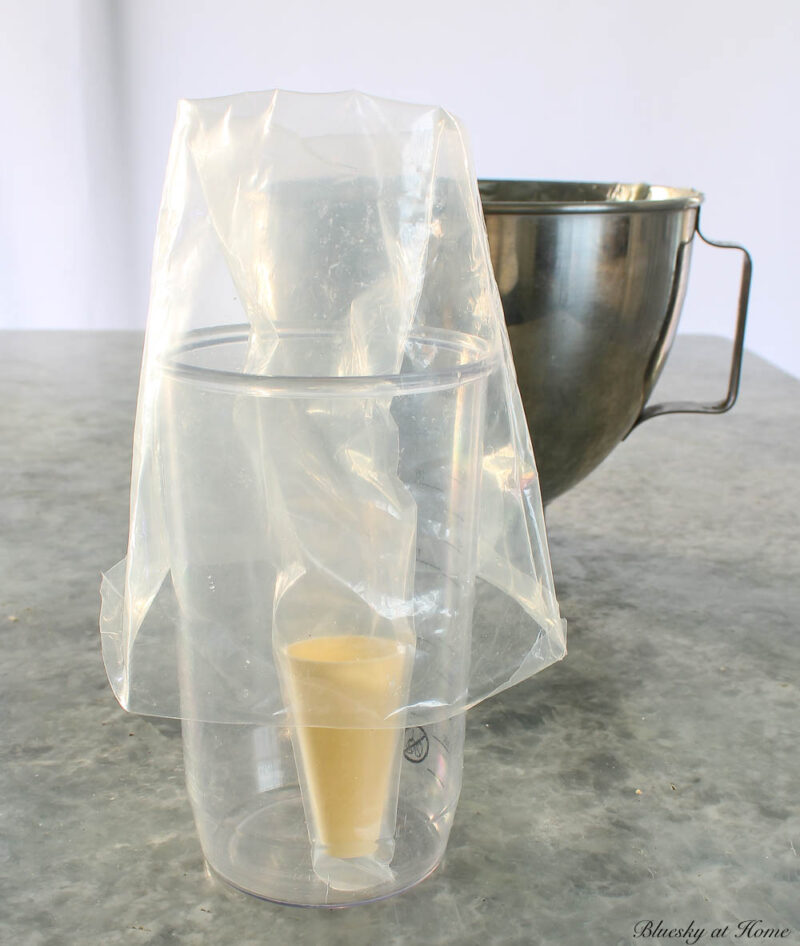 Step 4 – Set the shot glasses on a parchment-lined sheet pan. Pipe the cheesecake filling evenly among the shot glasses. Cover the shot glasses lightly and set the sheet pan in the refrigerator to chill.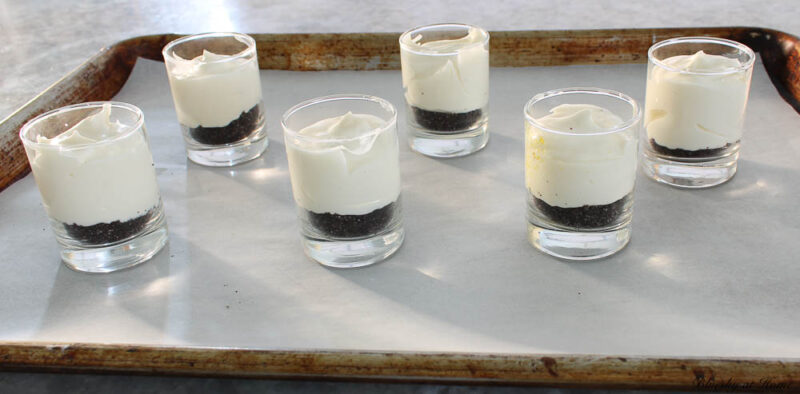 Serving the Raspberry Cheesecake Parfaits
To display the desserts, I placed all the Raspberry Cheesecake Parfaits on a pretty blush pink cake stand.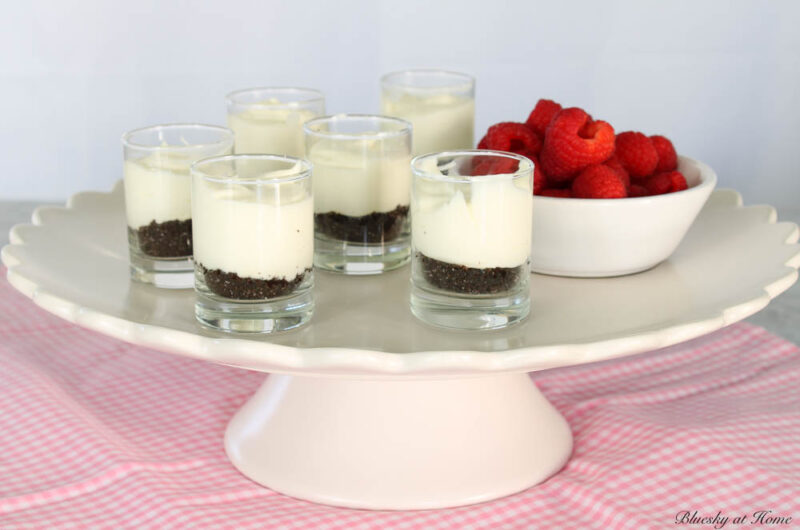 Just before serving, place one raspberry or one small culinary-grade rose petal on the top of each cheesecake parfait.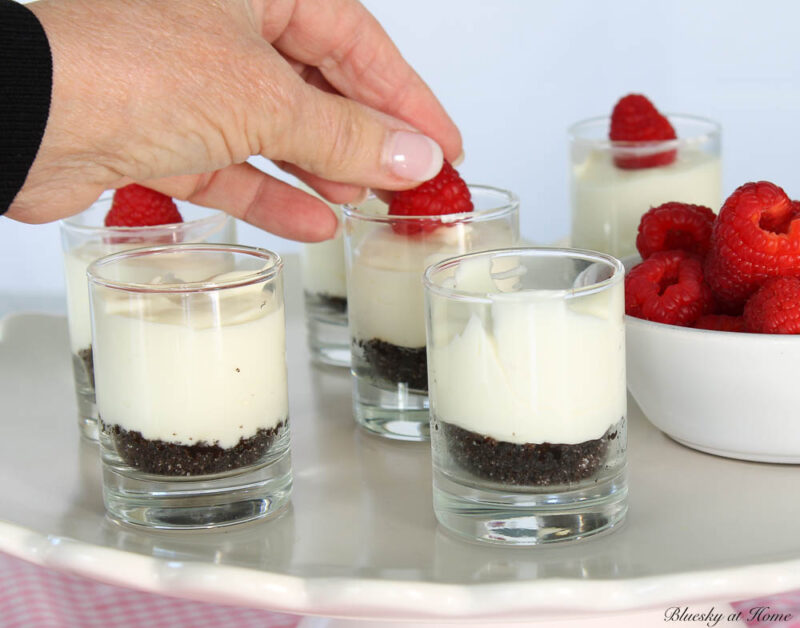 For serving each cheesecake parfait, I first placed heart-shaped doilies on the pink vintage plates I bought in Atlanta several years ago. This looks nice and keeps the parfait in place.
Other garnish options:
Blueberries
Slices or diced strawberries
Sliced strawberry cut out with a small heart cookie cutter
Chocolate shavings
Red sprinkles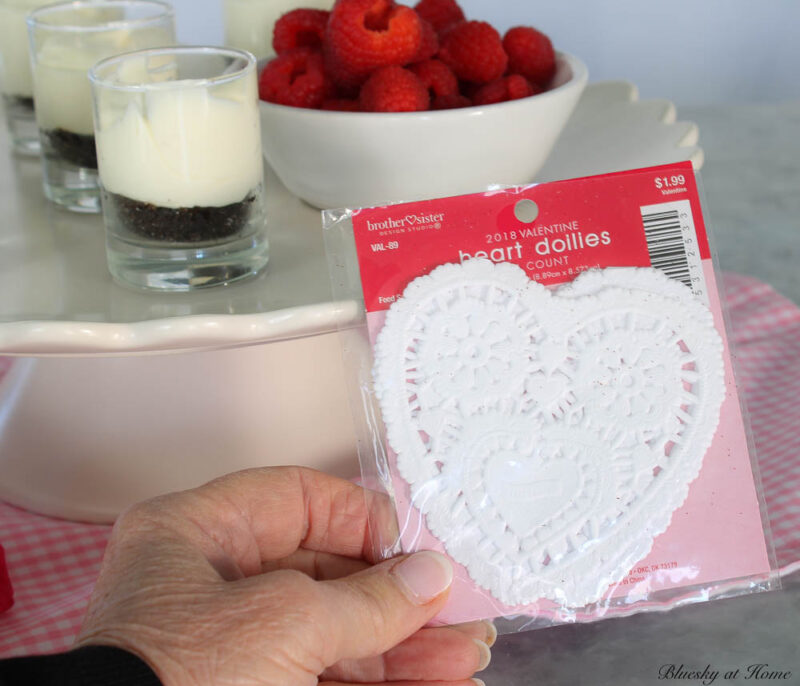 Next to the parfait, I placed one of my little spoons.
Now, for the piece de resistance: when I went to Trader Joe's for pink roses, I discovered these heart-shaped pink and white macarons. I couldn't resist them.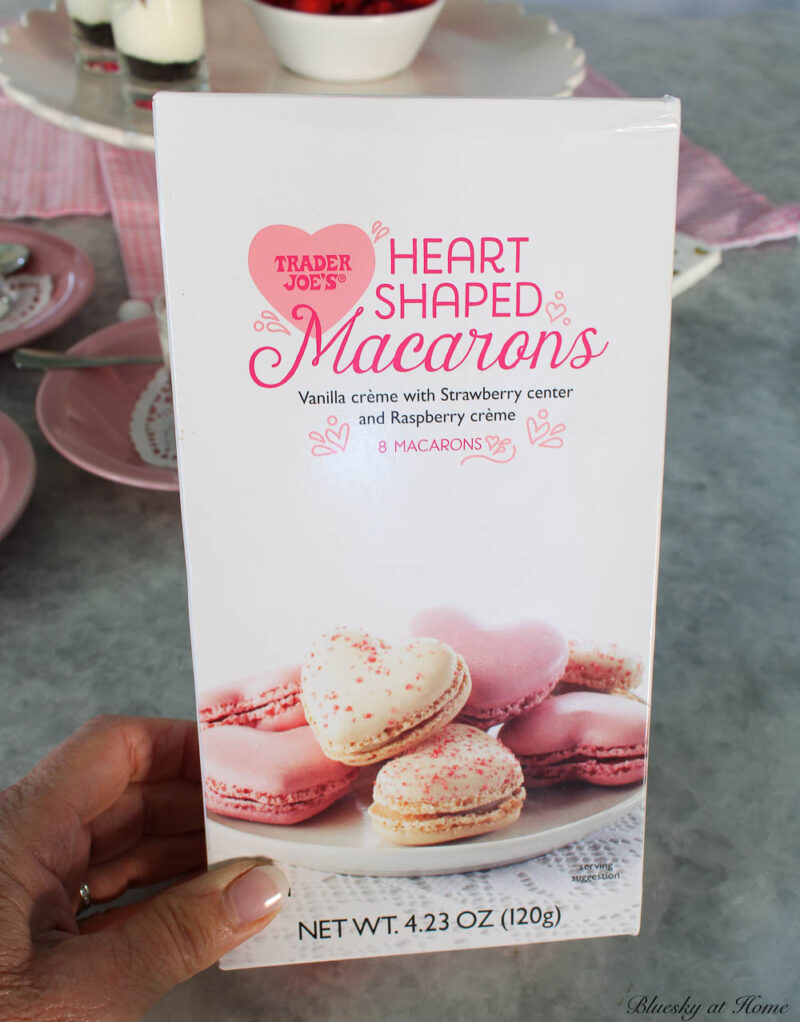 To finish off the dessert, I placed one macaron on each plate. It adds color, shape, and a nice crunchy texture to compliment the smoothness of the cheesecake parfait.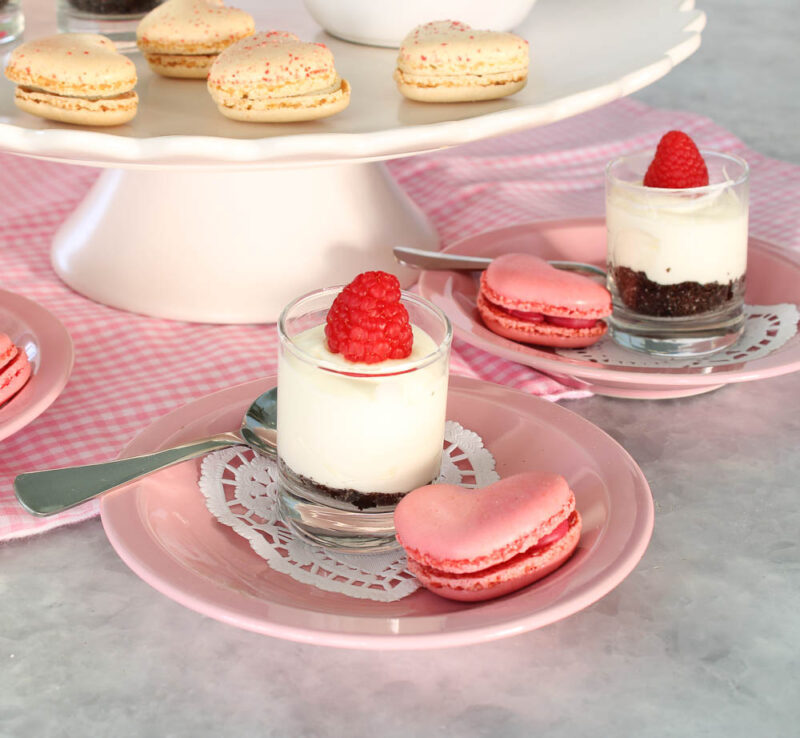 And speaking of pink roses, I used them in a pink bowl from Home Goods.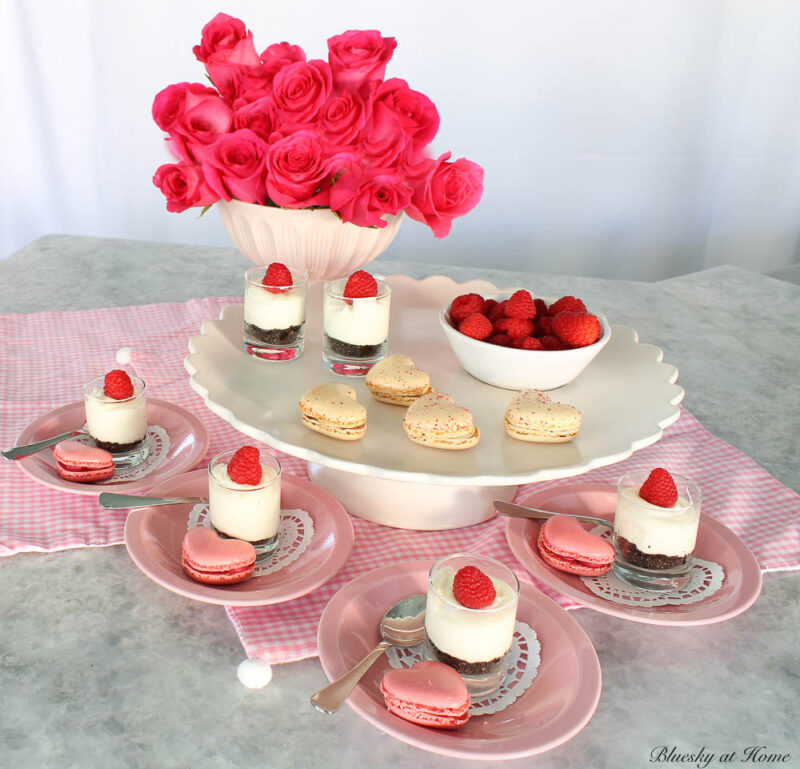 Sweet Shark and I had one of the parfaits for dessert and we both loved the creamy texture with a hint of sweetness and lemon. The flavor of the raspberry was delicious.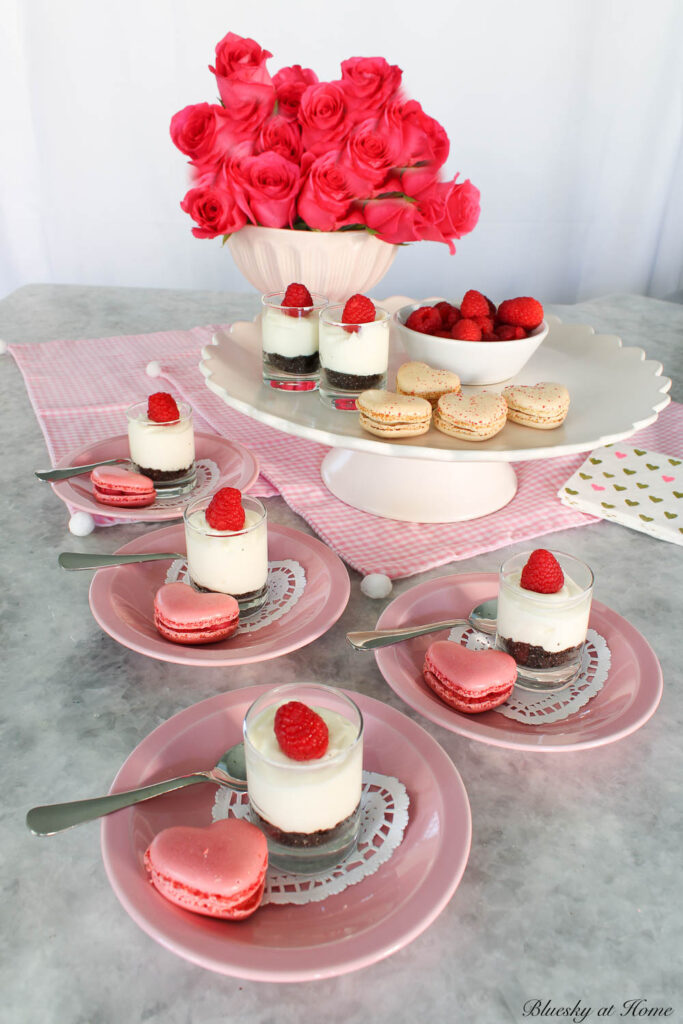 Raspberry Cheesecake Parfaits
A creamy filling on a chocolate wafer crust and topped with a raspberry is the perfect dessert for Valentine's Day.
Equipment
1 measuring cups and spoons

1 food processor

for crumbling chocolate wafers

1 tart taper

1 electric mixer

paddle and whisk attachments

1 pastry bag

1 plain round piping tip

6 small glasses or shot glasses

3 1/2 ounces

1 small bowl

1 small spoon
Ingredients  
¼

cup

chocolate wafer crumbs

5

tablespoons

granulated sugar

divided

1

tablespoon

unsalted butter

melted

1

8-ounce

package cream cheese

softened

¾

teaspoon

culinary rose water

½

teaspoon

fresh lemon juice

¼

teaspoon

vanilla extract

⅛

teaspoon

fine sea salt

⅓

cup plus 2 tablespoons

heavy whipping cream

6

raspberries

for garnish
Instructions 
In a small bowl, stir together chocolate wafer crumbs, 1 tablespoon of granulated sugar, and the melted butter until the crumbs are coated with butter.

Divide the wafer crumbs among 6 glasses. Using a tart taper, gently press very lightly to create an even layer.

In a medium bowl (or stand mixer), using the paddle attachment, beat together the cream cheese, remaining 4 tablespoons sugar, rose water, lemon juice, vanilla extract, and salt until smooth and creamy.

Switch to a whisk attachment. Add the heavy whipping cream and beat at high speed until mixture thickens and forms stiff peaks.

Transfer the cream cheese mixture to a piping bag with a large round piping tip. Pipe mixture evenly amoung the prepared glasses.

Set the glasses on a sheet pan and cover lightly. Refrigerate until serving time.

Garnish each cheesecake parfait with one raspberry on top of the cheesecake filling.
Notes
Other garnish options:
blueberries
sliced or small diced strawberries
rose petals
chocolate sprinkles
red sprinkles
What do I love about this Valentine's Day dessert?
it is so easy to make
it is a no-bake recipe
it is delicious
it's not too sweet
it is so pretty
you can make it ahead by several hours
it has two of my favorite Valentine's Day ingredients: chocolate and raspberries
it's just the right amount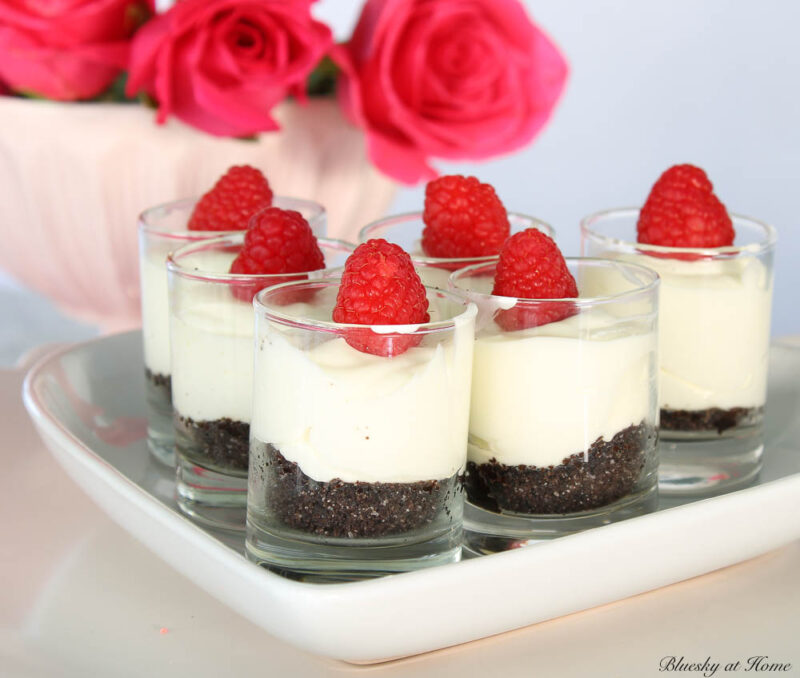 I hope that you are ready to visit my blogger friends and get more Valentine's Day recipes? Start with my friend, Barbara of French Ethereal.
I would love (this is a Valentine's Day dessert) for you to PIN the Raspberry Cheesecake Parfait.
Would you like more Valentine's Day ideas? Visit my Valentine's Day Desserts Board or my Valentine's Day Party Ideas Board.