14 Valentine's Day Gift Suggestions
With a couple of weeks until Valentine's Day, have you thought about what are the best gifts for Valentine's Day? I've been giving it some thought. I've come up with 14 Valentine's Day gift suggestions for your special people.
No gift has to be expensive, but it does have to be thoughtful and personal. By personal, you know that the recipient will know you selected it just for her or him. I feel certain that these 14 Valentine's Day gift suggestions will brighten someone's day and be most appreciated.
With ordering and shipping taking longer these days, now is the time to take action. You want to make sure your Valentine's Day gift arrives on time.
14 Valentine's Day Gift Suggestions for Your Favorite People
Several of the links in this post connect to affiliate links for your convenience. If you should order any product from this site, I may receive compensation, but you don't pay a penny more.
These gifts are mostly for the women in your life ~ moms, daughters, aunts, sisters, best friends. I do have one special gift just for the man in your life.
Valentine's Day is definitely not the time for a gift card or cash (which Miss Manners frowns upon at anytime.) My first criteria for a gift is that it has meaning in some way. You want the recipient to feel you picked it out just for her or him.
Valentine's Gift for the Friend Who Loves Soap and Hand Lotion
Michel Design Works is one of my all~time favorite brands for soaps and lotions, body wash, air spray, napkins, and towels. They have a wide variety of scents and the prettiest designs and packaging. I've had several different scents. I think my favorite is the Basil Lemon ~ which was a gift to me from a dear friend.
I love having sweet~smelling soap and lotion handy. Right now, I keep the soap and lotion caddy in Sweet Pea by my kitchen sink.
Michel Design Works also has several gift combinations of liquid soap and lotion. For Valentine's, I think the Royal Rose scent would be perfect for your best girlfriend.
Valentine's Gift for the Candle Lover
A friend gave us a lovely Christmas candle from MDW a few years ago that came in a beautiful box. The candle holder and the scent were wonderful. A candle for Valentine's Day would be an especially sweet gift.
Gift Suggestion for the Friend who Loves to Cook
All my friends and family know I love to cook. I often receive gifts that pertain to cooking and I always appreciated them.
I recently discovered this site on Esty. This custom apron from ModParty is the cutest. You can pick your color (pink, of course, is my suggestion for a Valentine's Day gift) and your monogram.
Valentine's Day Gift for the Food Lover
We know there are people who love to cook and there are people were love cookbooks and books about food. Let's give an awesome food book to a friend who loves to read about food and cooking.
On the top of my Valentine's gift suggestions for food lovers is Whiskey in a Teacup by Reese Witherspoon ~ one of my go~to Southern girls. It's on my coffee table and it's a great book to read for entertaining ~ recipes, southern hospitality, and "Reese~isms". It's a beautiful book ~ the cover is pink!
Another one of my all~time favorite authors is Julia Reed. Her wit and humor and funny stories about the South (She's a Mississippi girl who lived in New Orleans for years.) will have you laughing out loud.
Although she was known for her memoirs, she was also a fabulous cook and hostess. For your bestie food lover, try Julia Reed's New Orleans and Julia Reed's South.
Unfortunately, Julia passed away last fall after a struggle with cancer. Her contributions to southern writing will be with us for a long time.
Gift Suggestion for the Friend who Loves to Entertain
Your friend who loves to entertain will always appreciate items that she can use for parties. One of my favorite resources for fabulous entertaining items is Southern Hospitality Company. They have the prettiest collections.
What could be better on Valentine's Day for this hospitality lover than a Valentine's platter made just for this sweet holiday? This is one she can used year after year.
For the Friend Who Loves Inspiration
I have had a daily devotional for years. Reading an inspirational Bible verse and then a short commentary is a wonderful way to start your day. For a friend who loves a spiritual influence in her life, a daily devotional is a thoughtful Valentine's Day gift idea.
This year, my devotional is Daily Strength for Women, and I am definitely enjoying it. The leather cover and design on the front and back is a nice feature.
For the Friend who Loves Blue
Blue is a classic color that I happily admit to indulging in. If it is something that can be monogrammed, then even better.
Southern Hospitality Company offers this beautiful cache pot in blue and gold ~ and the monogram is included! It also comes in pink!
For the Friend who Loves Home Decor
I love coffee table books, both as an accessory, but also as an inspirational resource. Any friend who loves home decoration will love a beautiful coffee table book for Valentine's Day.
One of my very favorites is Mark D. Sikes, Beautiful. It's on my coffee table. He has a brand new book, More Beautiful, which would is the perfect Valentine's Day gift for your favorite home decor lover.
For the Friend who Loves Writing
Some people love to write; they. love pretty paper and pens and highlighters. My Valentine's Day gift suggestion for this friend is a pretty collection of colored markers and highlighters.
My favorite writing markers are Flair. They have a nice feel when you are writing and they don't bleed through the paper. This set of 24 Flair markers in various colors will keep her writing happily for a long time.
TIP: I would take the markers out of this packaging and put them in a pretty fabric bag.
For highlighters, I love my set of pastel highlighters from Mildliner. The pastels are a bright spot in the day and they work like a charm. Add them to the set of Flair markers for the friend who loves to write.
Gift for the Friend who Loves Indulging
Winter is the time our skin gets dry from the cold. For the friend who enjoys soft, smooth skin, a scrub is the perfect Valentine's Day gift.
My friend Rachelle at My Hubbard Home recently shared this one with a Valentine's Day appropriate name ~ Chocolate Coconut Almond Body Scrub. Her recipe makes enough for two, so you can make one for your friend and keep one for yourself.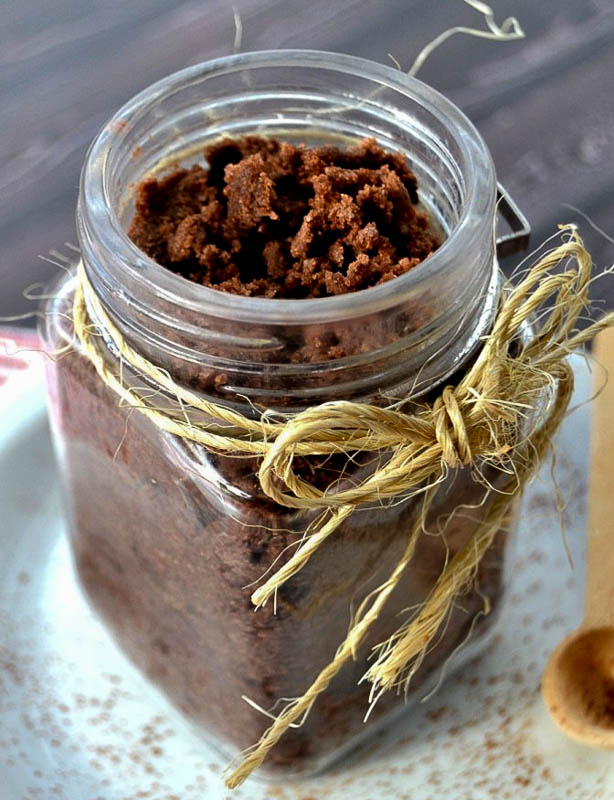 For the Friend who Loves Plants
Think you can't order a plant for a friend? Of course, you can. The best Valentine's Day gift suggestion I found for the plant lover on your list is a live herb in a pretty pot.
Bloomscape is a site that offers herbs and other plants online. This one, a lavender plant in a simple planter would be a perfect, "I'm thinking of you" gift.
For the Friend who Loves Pink
For the friend who loves anything pink ~ a girl after my own heart ~ a pretty pink chinoiserie notepad will get you a hug.
This pretty and practical notepad is also from Southern Hospitality Company.
For the Friend who Loves Creating
Do you have a friend who loves to create? Who loves to paint or make pretty things for her home? (Does this description sound familiar?
I can't think of a more appropriate Valentine's gift suggestion than a Gift Kit from A Makers' Studio. Everything the DIY lover needs to create a beautiful item is included in these kits. This Postage Jewelry Tray Kit is the perfect gift.
Valentine's Day Gift for the Man who Enjoys a Good Sip
You've heard me mention many times (and shared multiple cocktail recipes) that Sweet Shark loves to play bartender. But he also loves to sip a good scotch or bourbon.
For the man in your life who loves to do the same, the perfect rocks glass is essential. Last fall when I was searching for Christmas gifts for Sweet Shark, I dicovered Clayton and Crume, a leatherworks company based in Louisville.
Here I found the perfect rocks glass with a leather wrap and free monogramming.
I ordered a set for Sweet Shark and he loves them. It comes in a set of two and right now for Valentine's Day, you can order the set with two different monograms. Fortunately, Sweet Shark and I have the same initials.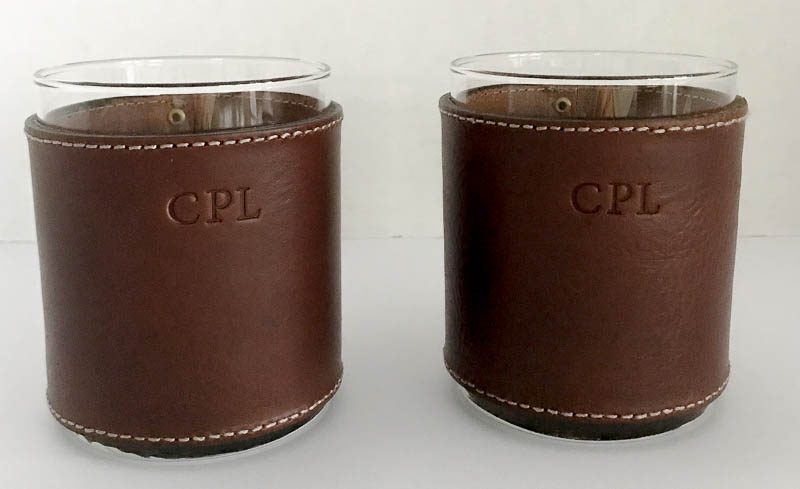 I hope that these Valentine's Day gift suggestions will spark your imagination. Sometimes all you need is a little gift~giving inspiration.
I think these Valentine's Day gift ideas are good for occasion. So you don't forget, please PIN this post. Happy Shopping and Happy Gift~Giving.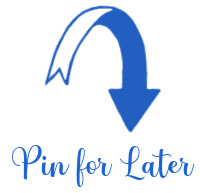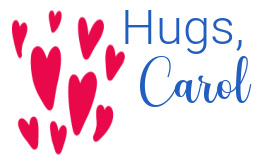 2021 Link Parties January 25 ~ January 31
Thank you to the link parties who features one of my posts.**
All About Home Anything Goes Pink Saturday  Beautifully Made  Busy Monday  Celebrate Your Story  Charming Homes and Gardens Creative Crafts  Creative Muster  Creatively Crafty  Embracing Home and Family  Farmhouse Friday  Friday with Friends  Grace at Home **  Handmade Monday Happiness is Homemade  The Happy NowHearth and Soul Link Party  Home Matters  Inspire Me Monday  Inspire Me Tuesday Keep in Touch  Little Cottage Link Party   Love Your Creativity**   Meraki Link Party Party in Your PJ's   Saturday Sparks  Simple Homestead Blog Hop  Sunday's on Silverado **  Thursday Favorite Things   Vintage Charm Party   Waste Not Wednesday   Wednesday Link Party  Wednesday Centerpiece Link Party  Wonderful Wednesday  Wow Me Wednesday