10 Fabulous Finds at Bluesky Browsing #6
I wish that I could sit with you on our pretty new patio, sweet iced tea in hand, and tell you all about this week's 10 fabulous finds for your home, tools for making crafts, and resources to inspire, entertain or inform you.
Since we can't do that, by the miracle of the web, I'm sharing here.
10 Fabulous Finds at Bluesky Browsing #6 is here. I have a long list of things to share, but 10 is the magic number.
I've discovered some fabulous finds to inspire us. My goal is to help you find ideas for your home decor, your crafting, your home organization, and anything about home. I'll throw in some good blogging information that I think will be beneficial to you.
Every day I add to my list of good things to share. New and wonderful ideas pop up in so many places. So let's get going.
10 Fabulous Finds at Bluesky Browsing #6
I've had to create more folders in Notes on my iPhone to store all the goodies. Each Bluesky Browsing gets its very own folder. Ready to take a look?
This post contains affiliate links to products and resources you may love to have. If you should purchase anything from this site, I may be compensated, but you don't pay a penny more.
ON THE BLOG FRONT
It was a great week on the blog this week. I shared a new fall DIY project and a way we updated our living room.
I've started working on the course, Journey to the Center of Amazon, from Debbie Gartner of The Flooring GIrl. As I mentioned last week, Debbie is an expert at affiliate marketing who makes about $4 ~ $5,000 a month from Amazon. That doesn't include from other affiliate programs.
Debbie was so nice to offer me an invitation to rewardStyle. Last week I applied and I was accepted! Setting your account and shop up is a bit very overwhelming. I've been working through the process with several other bloggers. Hopefully in another week, I'll be ready to launch it. Do you use rewardStyle, also known as Like to Know It, or LTK? I'd love to know your expereince.
I was ready to set up my staging site through Big Scoots to switch from Genesis to Kadence and customize my new theme. Then the rewardStyle thing happened and that got put on the back burner. Bummer.
I've made a couple of fun fall decorative pumpkins so far. Our breakfast room table is covered in pumpkins ~ paper maché, foam, plastic ~ and supplies. I willpost about them as I finish each one.
Here are the posts that I shared last week: How to Decorate a Pumpkin Using Yarn, How to Update Your Living Room with Just 2 Little Things, and 10 Fabulous Finds #

5

.

ON THE HOME FRONT
The Morning Show started last night. Oh, my, goodness. I watched the first season after it was over so I could binge watch. Watching one episode at a time will be excruciating.
I added some more fall decor to our entry and living room. (You can see some in this week's posts.)
As of last Monday, I stopped wearing my distance contact prior to my cataract surgery on October 4th. On September 27th, I go in for final tests. This means I can't see the TV screen very well or read anything on the TV. (Thank goodness I don't need correction to read or work on the computer or my phone.) I dug out an old pair of prescription sunglasses that I used for driving a few years ago. Not only are they scratched, but the power isn't enough for my current eye situation. I wore them the other day for tennis drills. That yellow ball was really fuzzy. So, I'm not playing for awhile, which breaks my heart because I love to play.
I've started back in ernest with Nola's training. I kind of slacked off the last two months and it shows. We're working on come and stay, and not mouthing. My pockets stay full of Honey Nut Cherrios. Did I tell you she chewed the corner of one of my new pumpkin pillows? Ugh!!
The weather this week has been wonderful. 70's in the morning, hinting at fall. A nice breeze is blowing. Fall is coming, friends.
10 FABULOUS FINDS FOR THE HOME, CRAFTS AND RESOURCES TO SHARE
Here we go with Bluesky Browsing #6.
Do you have an About Page on your blog? Then, let's start with a blog help tip. How good is the About Page on your blog? Have you checked it lately? This article, "How to Write a Killer About Page" from Melissa Griffin is short, clear and consise. She has a worksheet you can download to help you. I realized there are a couple of tweaks I can make to mine.
2. Have you been trying to find a great fall outdoor mat? Look no further. If you love buffalo check, this fabulous find is the perfect brown and white front doormat.
(I used a navy and white check outdoor mat for summer.) For fall, I topped my new mat with a floral pumpkin mat from Hobby Lobby.
3. Do you use PicMonkey? I love it for creating collages, graphics, quotes, and their huge stock photo options. (If you see my Saturday Sayings and Sunday Quotes on IG, they were created in PicMonkey.) I don't know about you, but I have spent $100's on planners over the years. I'm ready to take a look at other options.
I just found out that PicMonkey offers planner templates. I can guarantee you, I will be checking out these templates and how to use them for 2022. They have daily, weekly and monthly planners. I'm a weekly planner person, so I looked at some of the templates. All are customizable. I can't wait.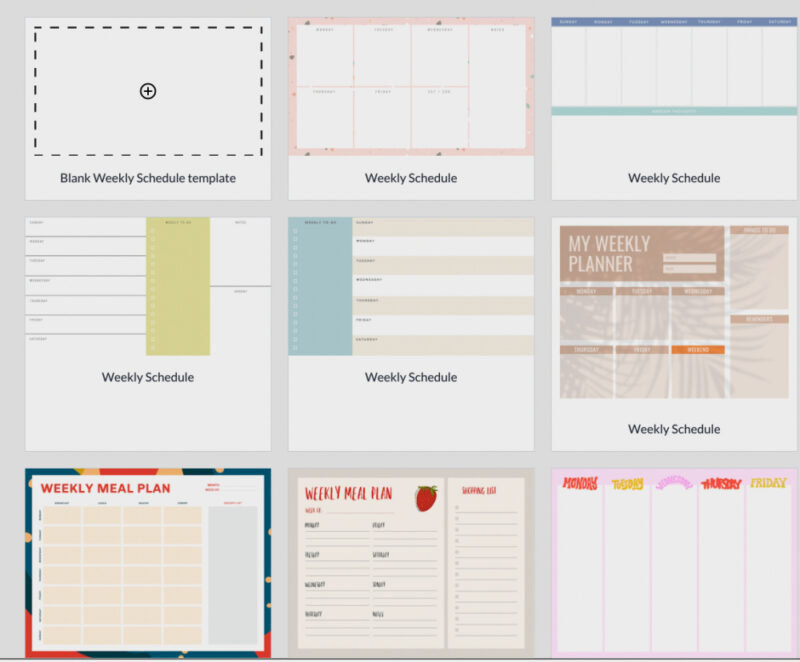 4. Last week I shared Sherwin~Williams' predictions for paint colors for next year. This week I have the 2022 Paint Color of the Year from 5 different paint companies. What do you think? Do you see a trend?
5. If you love pumpkins, then how about making a super cute pumpkin~inspired pumpkin sign. You won't believe what Ginger of Gingersnap Crafts made this from. Ingenuity 101.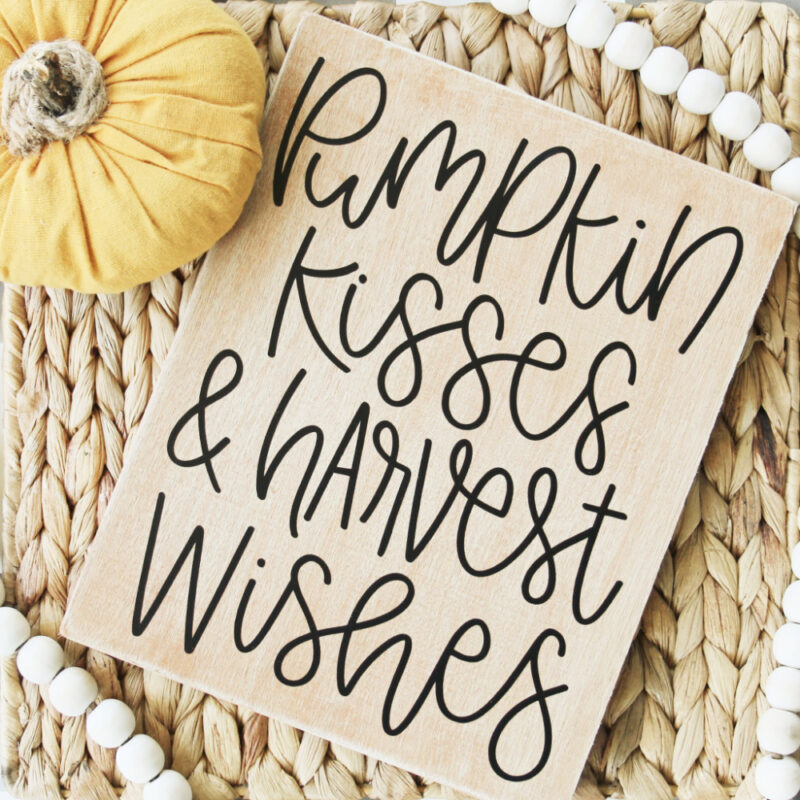 6. Have you started planting fall flowers? Depending on where you live, fall planting is either happening now or will in a few weeks. This article will help you choose the best plants and flowers for next spring.
7. My sweet friend Michelle of Thistle Key Lane is a pro at creating lovely spaces. I'm a fool for sunflowers, which take center stage on the fall tablescape that she designed. This fabulous find is subtle, cheerful, and makes you want to sit and visit for a while.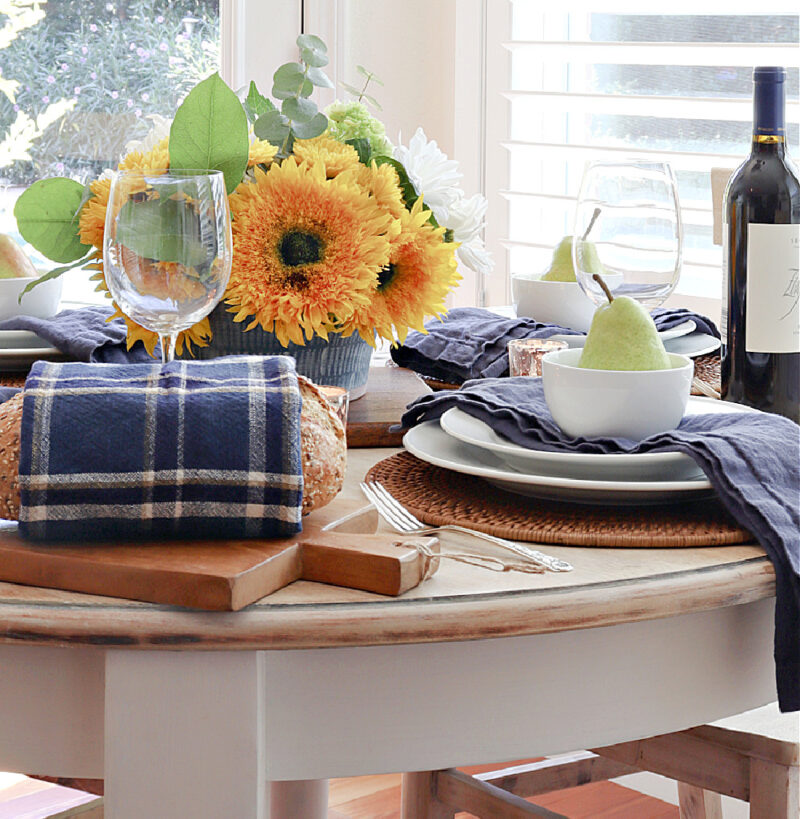 8. I just shared how we updated our living room with 2 small items. One of them was end tables for a modern, but traditional vibe. Wayfair has a sale going on for occasional tables you should take a look at.
9. This is the cutest fabulous find ever!
Do you remember Amber of Damask Love? She was a contestant on that DIY craft show a few years ago. She is an absolute whiz at paper crafts.
I was mezmerized watching her video how to make 3 crafts with one piece of scrapbook paper. (Confession: just like fabric, I hoard scrapbook paper.) I was so smitten, I ordered the We R Memory Keepers Trim and Score Board.
10. Entertaining season (yes, entertaining is back!) begins soon. I love appetizers that are one~bite (maybe two) for cocktail parties or first courses. It's not too early to stock up on great appetizer recipes. Here are 15 delicious appetizers that can be made in a muffin tin. Easy peasy.
Did you know that muffin tins come in a mini size? I have 6 mini~muffin tins that I use for party bites. Can't live without them.
That's a wrap for the 6th edition of Bluesky Browsing. I hope you learned something new. Discovered a new resource or found something you can't live without.
Are there any topics that you are especially interested in? What ideas would be helpful to you? I'd love to know topics that you are curious about. Let me know in the comments and I'll search browse for them. Be sure to PIN to keep these ideas handy.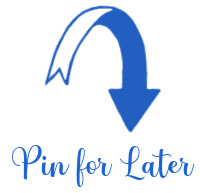 In between writing posts, taking courses, reading, and doing various blogging tasks, I'll be browsing away.
Have a great weekend.