10 Fabulous Finds at Bluesky Browsing #5
10 Fabulous Finds at Bluesky at Home is back for another week. My gosh, it's Number 5. Like Chanel, I hope it's a classic that will be around for a while.
10 more fabulous finds for the home, crafts, and resources to inspire, entertain or inform you. Little nuggets whispered in your ear!
Well, now that we are definitely into September, we have no excuses for not jumping into fall with both feet.
I've discovered some fabulous finds for the home, crafts, and resources to inspire us. My goal is to help you find ideas for your home decor, your crafting, your home organization, and anything about home. I'll throw in some good blogging information that I think will be beneficial to you.
Every day I add to my list of good things to share. New and wonderful ideas pop up in many places.
10 Fabulous Finds at Bluesky Browsing #5
My Notes on my iPhone are blowing up with new finds. Ready to take a look?
This post contains affiliate links to products and resources you may love to have. If you should purchase anything from this site, I may be compensated, but you don't pay a penny more.
ON THE BLOG FRONT
It was a great week on the blog this week. I shared a new fall tablescape and another fall banner project.
I've started following Debbie Gartner of The Flooring GIrl. Debbie is an expert at affiliate marketing. I bought her course, Journey to the Center of Amazon. Debbie makes about $4 ~ $5,000 a month from Amazon. That sounds like a great plan to me.
BIg Scoots set up a staging site for my blog. I'll work off of it as I switch from Genesis to Kadence and customized my new theme. I also watched a few videos from Restored 316 about installing Kadence on my site. I'm going to take this process slowly so I don't make any booboos.
I'll start using my credits from Keywords Everywhere for keyword research starting NOW.
Pumpkins are the most iconic of fall decor items. I have 5 ideas for DIY/decorating pumpkins. I started the projects earlier this week and I can't wait to share them in the coming week.
Here are the posts that I shared last week: Outdoor Fall Tablescape with Harvest Colors, An Easy Wood and Burlap Fall Banner, and 10 Fabulous Finds #4.
ON THE HOME FRONT
I finished Season 3 of Virgin River this week. OMG, now what? There were like 5 plot lines hanging. How do you wait for the next episodes? What happend to Preacher? Will Hope recover? What about the lurking bad guy in the shadows? Did Brady shoot Jack or not? And of course, how will Jack take Mel's big reveal? You did see that coming, didn't you? Thank goodness that The Morning Show starts on September 17th. 8 ~ MORE ~ DAYS!
I love my new camera remote. It works like a charm.
Thank you so much to those who shared their cataract surgery experiences. I'm really looking forward to getting this done. I have to stop wearing my distance contacts on Monday, which may have me sitting on the sidelines at tennis for a few weeks. Bad timing since the season started this week.
We hosted our first little dinner in the new back yard last weekend. It was hot, even after sundown. No one complained.
We actually had some cooler weather staring Thursday morning. It was in the 70's! Take a breath! 70's is like heaven. It did warm up to the low 90's by late afternoon. Even Nola seems friskier.
10 FABULOUS FINDS FOR THE HOME, CRAFTS AND RESOURCES TO SHARE
Here we go with Bluesky Browsing #5.
My sweet friend Laura of Decor to Adore (Laura lives less than 1 hour from me.) shared several amazing basket vignettes. This blue and white one was my favorite.
2. Do you have ceiling fans in your home? We have one in all our bedrooms and our living room. We love them, but they are dust catchers. Here's a super idea for how to dust your ceiling fans and not get dust all over your house.
3. I'm a Southern girl, I have a culinary degree, and I taught cooking classes for 15 years. I was thrilled to this list of 21 Cooking Mistakes Southerners Never Make. I loved them all, but had to laugh at #4. Also, check out # 7. I've not heard of these cast~iron pan scrapers, but I'm ordering a set.
4. Have you started thinking about color design trends for 2022? Not me, either. But Sherwin~Williams has. Here are their predictions for paint colors for next year. What do you think about their predictions?
5. I love the pretty blues and velvets used in this fall home decor. See all the ideas to make your home cozy for fall.
6. How do you keep track of your to~do list, your editorial calendar or appointments? Here are 7 suggestions for digital content~keeping.
7. Chrysanthemums are one of the most popular of fall flowers. Do you know when to buy and plant them? Here are some great tips for making your mums last longer.
8. If you love a whole house reno, and it happens to be a builder~grade farmhouse in the country, you will absolutely love this farmhouse makeover. It's beautiful.
9. Have you heard of India Hicks? She is a design icon. I found this article showing how she designs a lovely harvest table for autumn. Since I love setting a pretty table, it's wonderful to find inspiration from experts.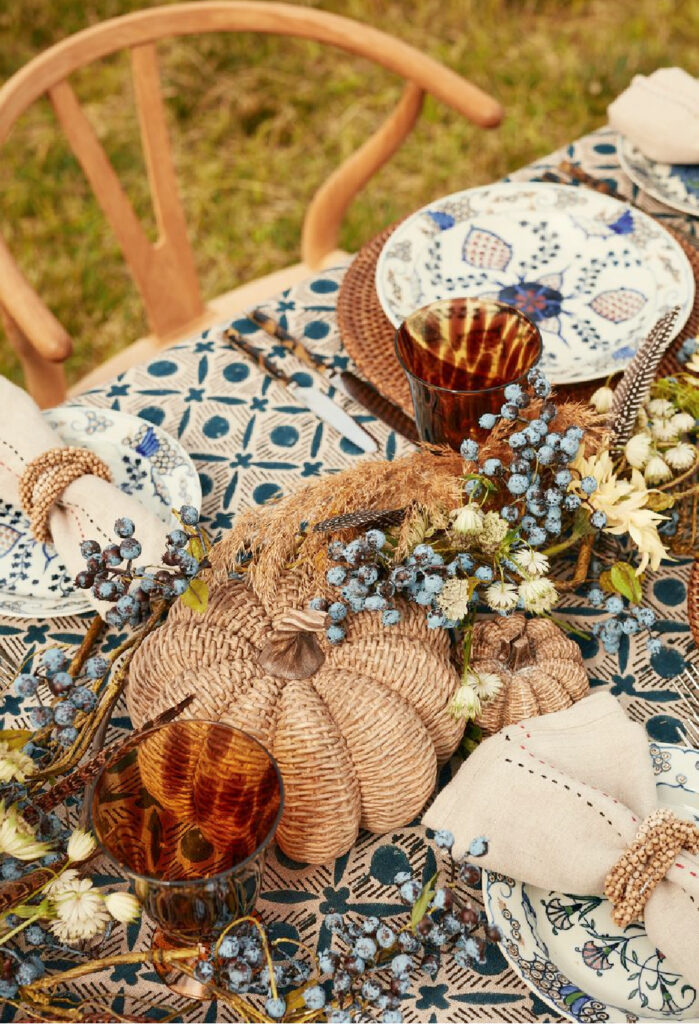 10. Have you heard about Google Discover? I was made aware of this new Google tool in a Mastermind I'm in. I haven't tried it, but here is an article that explains what it is, how it works, and how it can help bloggers.
NOTE: I realized that I make so many projects using items from Dollar Tree and I Pin so many projects from others that I created a new Pinterest Board ~ Dollar Tree Hacks. You are the first to know!
That's a wrap for the fifth edition of Bluesky Browsing. What ideas would be helpful to you? I'd love to know topics that you are curious about.
Are there any topics that you are especially interested in? Let me know in the comments and I'll search browse for them. Be sure to PIN to keep these ideas handy.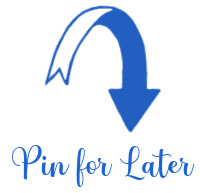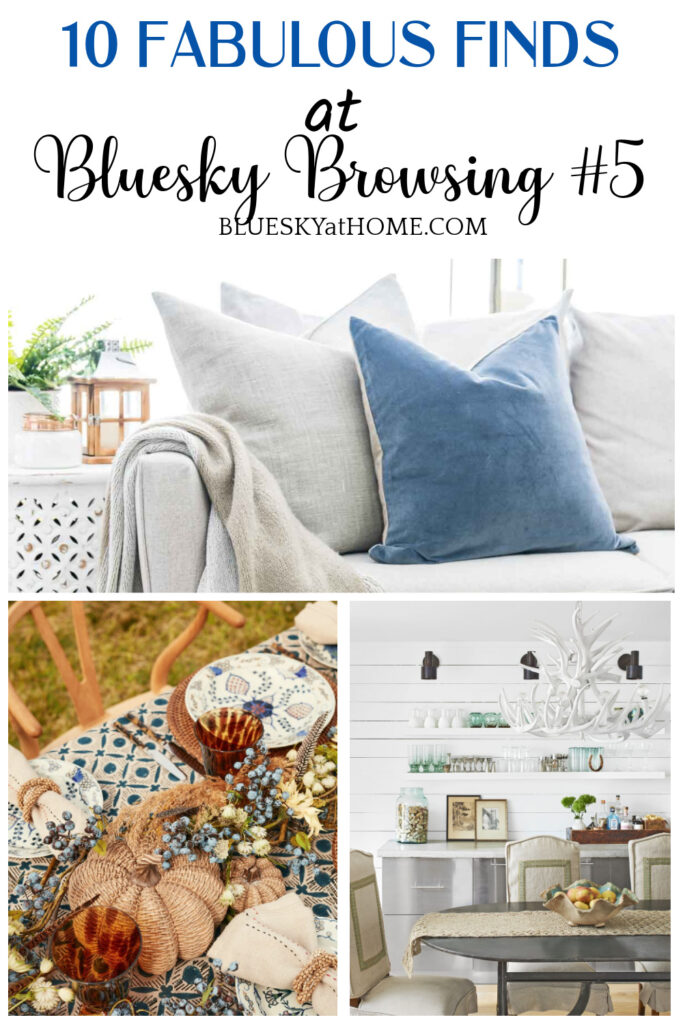 In between writing posts, taking courses, reading, and doing various blogging tasks, I'll be browsing away.
Have a great weekend.