10 Fabulous Finds at Bluesky Browsing #2
10 Fabulous Finds is back for a second week. I have found so much great information to share with you.
Where do you find ideas to inspire you?
Information and inspiration are all around us.
Thank you so much for all the positive feedback for the first edition of Bluesky Browsing.
My list of good things to share keeps growing. Every day new and wonderful ideas pop up.
10 Fabulous Finds at Bluesky Browsing #2
What's up this week?
ON THE BLOG FRONT
My work~cation for August continues. All that changes next week. I shared Christmas in July, and next week I'll launch Autumn in August ~ fun ideas for creating and decorating your home for the coming fall season.
I have been spending a few hours each day on Mike Pearson's Stupid Simple SEO course. (This is an affiliate link.) Some lessons are really deep, deep, deep into analytics of competitor blogs and keywords using Ahrefs. Mike is a great teacher and breaks down this SEO journey into small steps. So far, we've convered Domain Ratings, keywords,, the imporance of understanding user intent, and how critical it is to provide a valuable user experience. More to come.
Since I'm concentrating on Stupid Simple SEO, I haven't worked on Amy LeBlanc's Scheduling Shortcuts. Amy does send weekly emails full of very valuable information.
I haven't yet started the process of switching my Restored 316 theme from Genesis Captivating to Kadence Farmhouse. In preparation, I have read a couple of the supporting documentation to familarize myself with the process.
I watched a Q & A on Facebook Live with Mike Pearson of SSSeo and Eric Hockberger of Mediavine. The topic ws Bebunking SEO Myths. Very interesting information. It's on the Mediavine Facebook Page.
Here are the posts that I shared last week: Fabulous Fall Living Room Decorating Ideas and 10 Fabulous Finds #1.
ON THE HOME FRONT
We finally finished watching The Queen's Gambit; yes, I know we were slow to start.
Sweet Shark is in Las Vegas this week with his brother~in~law. They have been taking this trip (except for 2020) for over 25 years. For me, it means no cooking and reading in bed until midnight.
Since Sweet Shark isn't here, I started watching Virgin River on Netflix. It's a romantic drama. I usually don't watch these kinds of shows, but I think the actor who plays the main character Jack is cute. He was on Grey's Anatomy several years ago.
The backyard update is 99% done. The covered patio is complete. The beautiful new pavers creating a true patio are in. The artificial turf is in ~ having a green lawn, although faux, looks beautiful. It makes our backyard look like a backyard. The ceiling fan and spot lights have been installed. We are just waiting on the string lights. Now I can start styling!!
We had three days of rain this week. Rain in August is as rare as a snowstorm in July.
10 FABULOUS THINGS I FOUND TO SHARE
Here we go with Bluesky Browsing #2.
Are you as gaga over blue as I am? If navy is one of your favorite blues, this article from Better Homes and Gardens is definitely worth reading: 8 Colors that Go with Navy.
2. If you need some help understanding Instagram, then you should take a look at this article from Jennifer of The Nimble Co. Jennifer is an analytics expert on just about every platform. This article is very clear and well~written.
3. One of the nicest things about fall is all the wonderful, warm scents. Pier 1 has an awesome selection of fall scents to try.
4. I never liked pimento cheese as a kid. I always scraped it off the crunchy celery sticks. The first time I tasted homemade Pintento Cheese as an adult, I became a convert. (Here is my favorite recipe.) I recently found several store~bought versions on Southern Living, one of my all~time favorite recipes. Hmm, should I give them a try?
5. My good friend Linda of Life on Summerhill shared some pretty ways to use mini~pumpkins in your home and table.
6. This book will be on my Christmas wish list ~ if I can wait that long. A book about blue and white home decor had me at hello.
7. Do you love barn doors? I have one between our butler's pantry and laundry room. I think they are so practical and can be a beautiful design feature. Here are 13 reasons why barn doors will not go out of style.
8. Clutter drives me crazy ~ especially when it is in my own home. A pile of magazines, receipts, and newspaper articles is my biggest downfall. Houzz shares how to organize your home room~by~room.
9. I love this fall wood garland DIY decoration.
10. This very, very helpful and clearly written article about how to use links correctly.
That's a wrap for the second edition of Bluesky Browsing. What ideas would be helpful to you? I'd love to know the things that stop you in your tracks.
Are there any topics that you are especially interested in? Let me know in the comments and I'll search browse for them. Be sure to PIN to keep these ideas handy.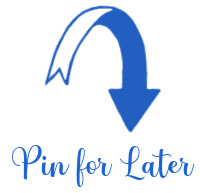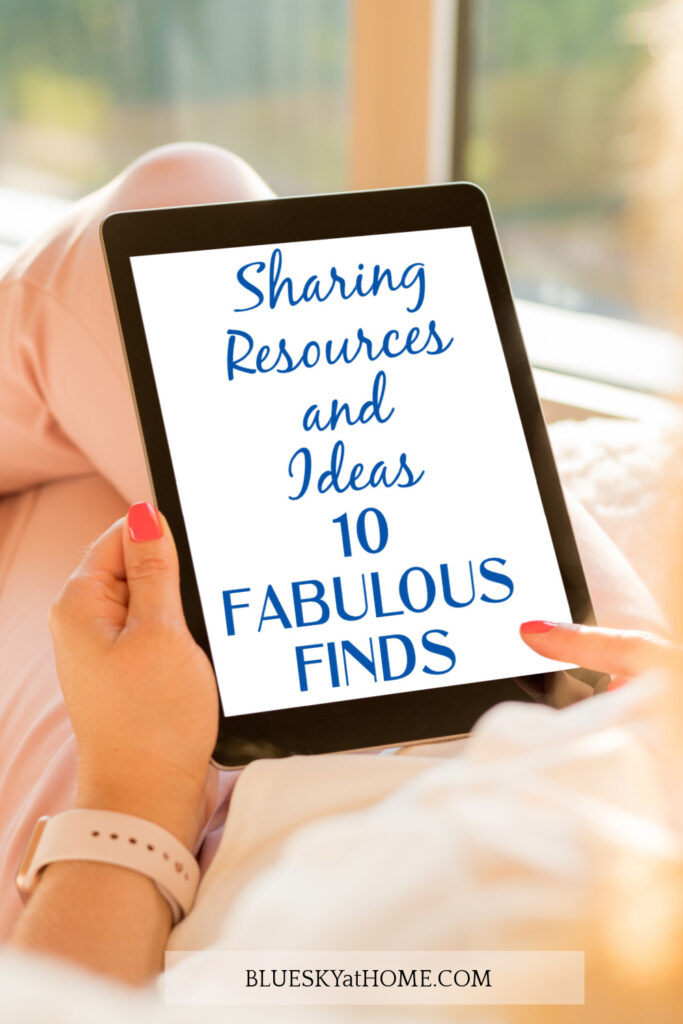 In between writing posts, taking courses, reading, and doing various blogging tasks, I'll be browsing away.
Have a great weekend.