10 Fabulous Finds at Bluesky Browsing #1
Whether it's the internet, Pinterest or Instagram, the latest issue of HGTV magazine or my inbox, I'm constantly looking for new ideas and new inspiration. 10 fabulous finds at Bluesky Browsing is about things that I love and want to share with you.
10 fabulous finds is my way of giving you some wonderful resources. It's called Bluesky (kind of obvious) Browsing because I'm a browsing junkie.
I love to find ideas for creative projects or new home decor ideas or new blogging tips. Because we're friends, I want to share what I find with you. If you are a subscriber and receive my weekly newsletter (I hope that you will be!!), you know I already share a blogging tip each week.
My vision for Bluesky Browsing is to give you super great information that you can use. I won't go into too much detail, but trust I wouldn't share it if I wasn't sure you would like the information. I plan on sharing a few things I have going on at Bluesky at Home and 10 interesting, informative and awesome ideas for you.
10 Fabulous Finds at Bluesky Browsing #1
Bluesky Browsing is brand new, so I anticipate it will be a work in progress. The day may change. Let's get started.
ON THE BLOG FRONT
For the month of August, I decided to take a work~cation. Is that a thing? I'm going to pull back on blogging a bit for the month. Instead of 3 posts a week, just two. Why?
My new iMac arrived a couple of weeks ago. I have said bye~bye to my old Mac ~ I didn't shed a tear; it was time to break up. I love this new Mac ~ it's fast and smarter than me. It's also PINK! It's still going to take me some time to customize it and learn all the new features.
I really need to catch up on a few courses and webinars that I've signed up for. I'm deep~diving into Mike Pearson's Stupid Simple SEO course. He is an amazing teacher and really knows his SEO and how to help you improve your site traffic. (This is an affiliate link.) For Pinterest, I'm continuing my lessons with Amy LeBlanc's Scheduling Shortcuts. This has helped me so much since I first started using her strategies in May.
I'm switching my Restored 316 theme from Genesis Captivating to Kadence Farmhouse. I'm a little lot nervous about this. If anyone has made this transition, I'd love to know your expereince.
I'm planning blog content for the 3rd and 4th quarters. It's high season for bloggers ~ can you say Fall, Halloween, Thanksgiving, Christmas, New Year's?
The last couple of weeks on the blog, I shared a pretty summer mantel, the coolest DIY bench project, great ways to reuse and restyle your fall decor, and a fall living room tour with a ton of valuable ideas and tips, part of a Harvest Home blog hop.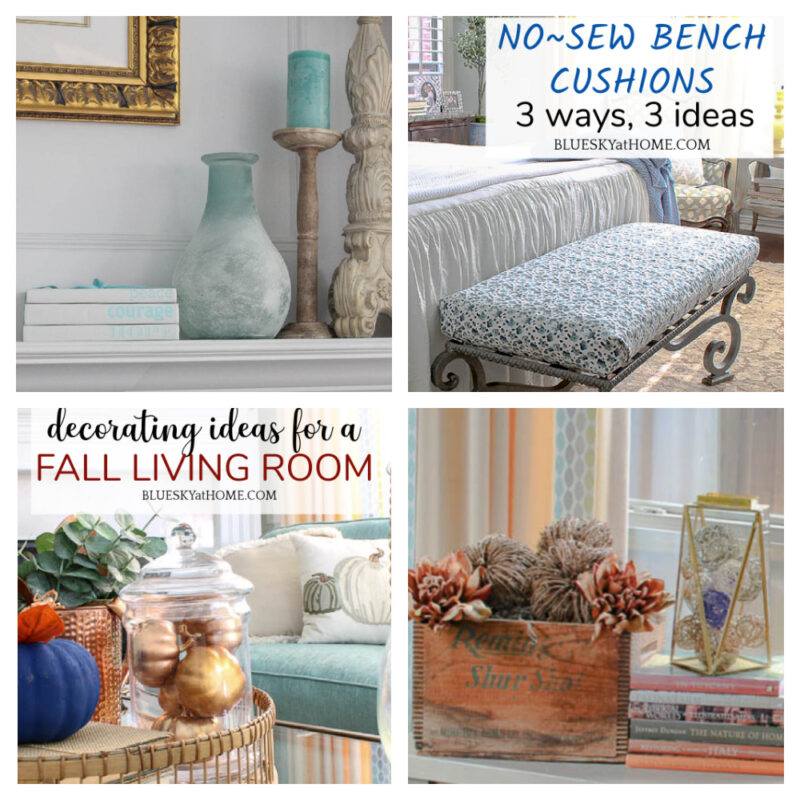 ON THE HOME FRONT
Did you watch the Olympics? I love gymnastics. Sweet Shark loves track and field. We both love swimming and diving. There have been some heartwarming stories of athletes that display the highest standards of sportsmanship. Hats off to them all, no matter what country they are from.
I finally finished watching the first season of Firefly Lane on Netflix. I loved the book. The show is different, but I can't wait for Season 2. What shows are you watching? I need some suggestions.
We are updating our backyard with a new covered patio, new pool coping, new stone surfaces and installing synthetic turf. We started the process in June and the work started last week. I'll be sharing on the blog.
We're taking down our Sunburst Retractable Awning. If anyone lives in the Dallas area and is interested in purchasing it, it is in really good condition. I'll make you a great deal. Just email me.
Nola got her first haircut last week. She looks so cute. She actually has a waist and we can see her eyes.
10 FABULOUS THINGS I'VE FOUND TO SHARE
Since this is the first post of Bluesky Browsing, I'm sharing 10 fabulous finds from the past couple of weeks.
I'm a magazine junkie. I found a new magazine I'm in love with. At Haven, an issue of Cottages and Bungalows Magazine was in our swag bag. I thought the cover was one of the prettiest ever. I don't live in a cottage or a bungalow, but I can dream. The content was amazing. I've subscribed.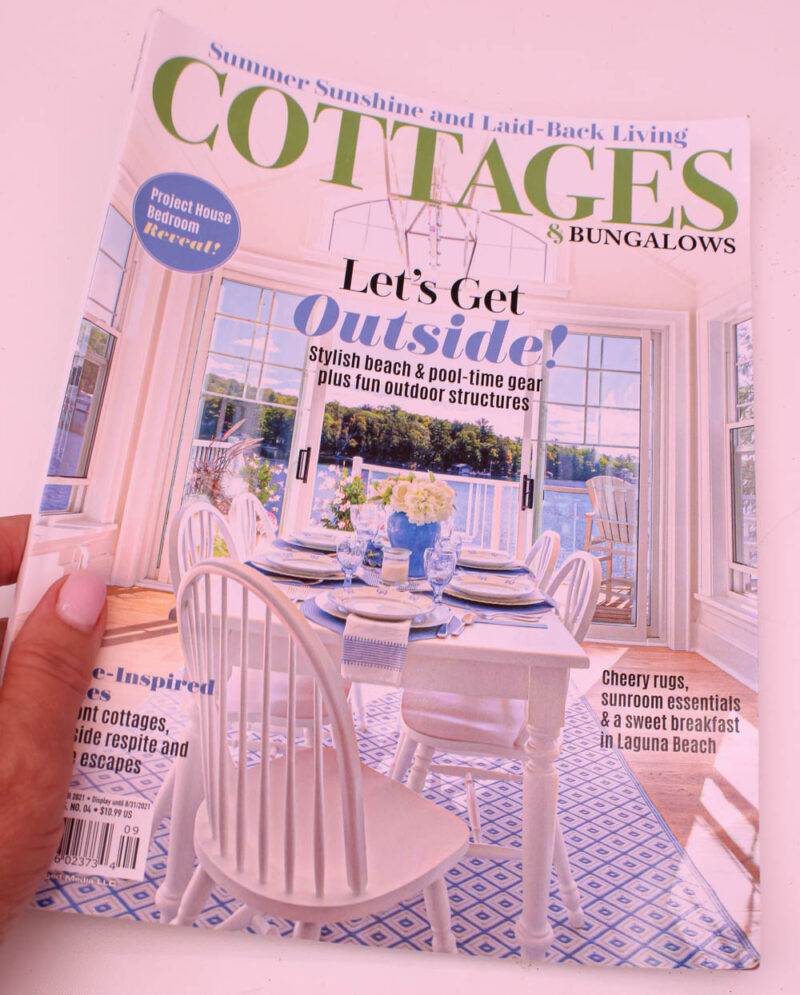 2. This amazing lampshade made into a table. I wish I had thought of this idea.
3. Sweet Shark and I love crabcakes. When our neighborhood Central Market has them on sale, we buy half a dozen and freeze them. When I saw this crabcake recipe from Leslie at My 100-Year-Old Home, I had to check it out. It looks delicious. One to Pin and Print.
4. Summer isn't over yet. Houzz shared a great list of ways to get your patio ready for entertaining.
5. Sweet Shark and I just received new sheets from Boll and Branch. One of our sheet sets had pretty much disintegrated. My older daughter raved about their Boll & Branch sheets. We ordered the embroidered set in Shore. We've slept on them for a week. They are so soft and feel great. Check them out.
They even come in a pretty box tied with a ribbon and bow.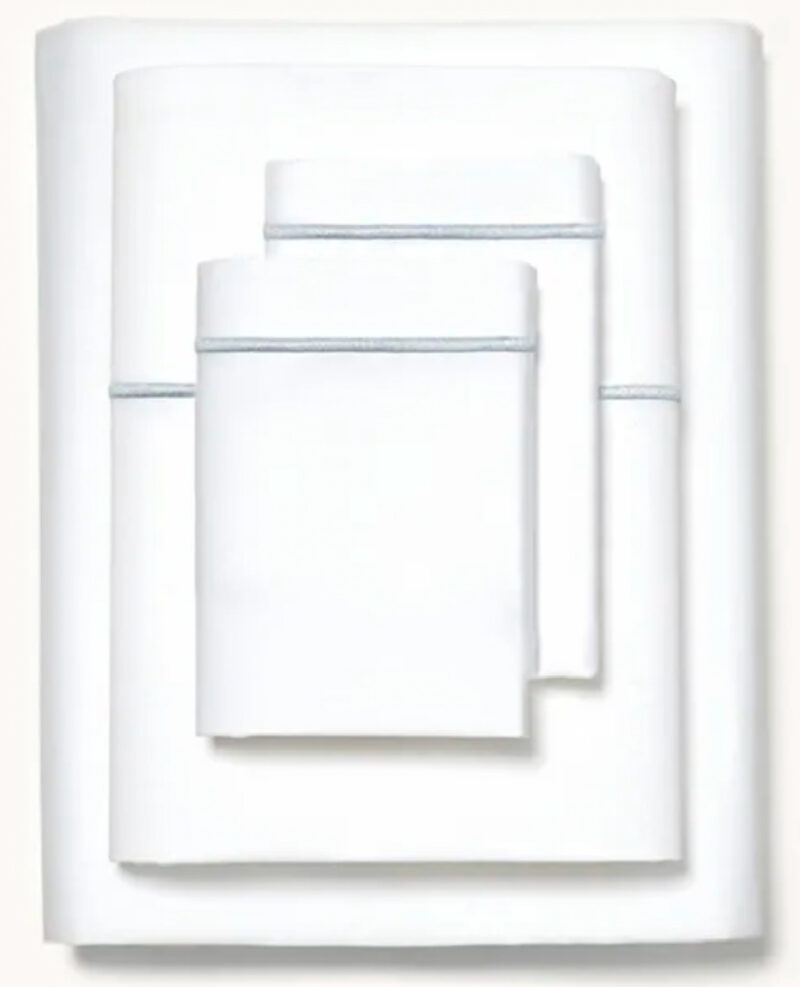 6. Need some help deciding what to wear in August? See all these pretty ideas.
7. Abby of Just a Girl and Her Blog is known for her organizational advice. I loved all her ideas (25+) for organizing your bedroom.
8. Do you need ways to improve your time management skills? Here's a post and a podcast that offers some actionable advice.
9. Do you ever need fonts for your blog, DIY projects, or printables? I really like Creative Fabrica for its variety and price.
10. In the summer, we really have to take care of our outdoor plants. Now is the time when heat stress can really set in. See these helpful ideas for how to water your outdoor plants in the summer.
That's a wrap for the first edition of Bluesky Browsing. Is this type of post helpful, informative, educational, entertaining? I'd love to know your thoughts. Be sure to PIN to keep these ideas handy.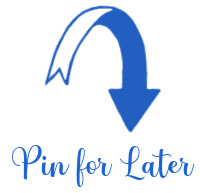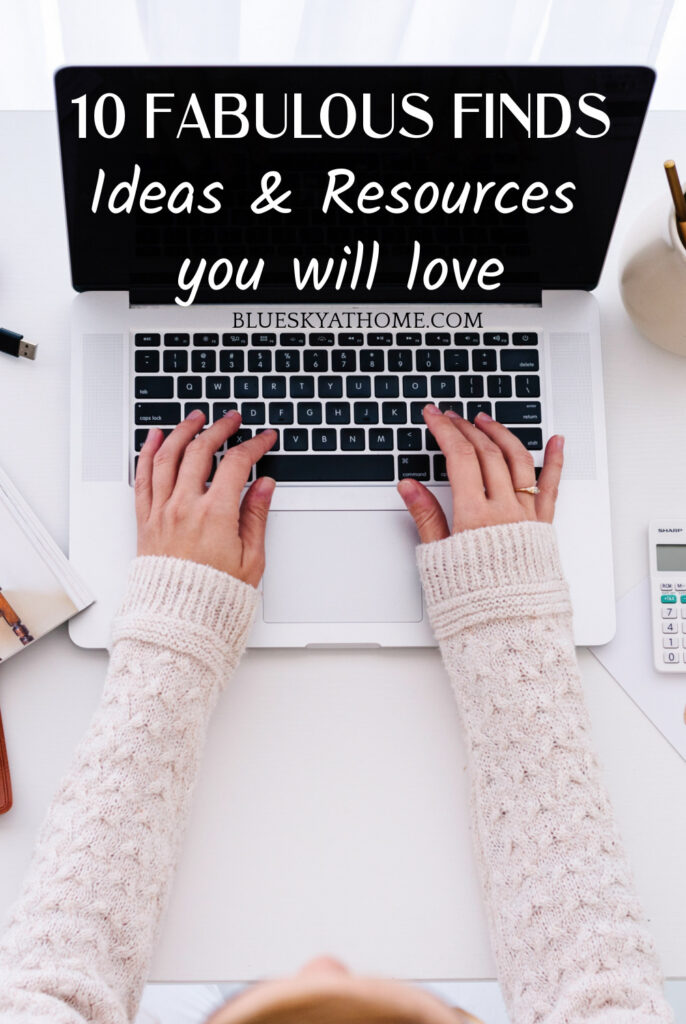 Are there any topics that you are especially interested in? Let me know in the comments and I'll search browse for them.
In between writing posts, taking courses, reading, and doing various blogging tasks, I'll be browsing away.
Have a great weekend.