10 Ideas to Create a Beautiful Flower Garden
Welcome to 10 Fabulous Finds at Bluesky Browsing #36. This week I'm sharing10 ideas to create a beautiful flower garden.
If you love finding articles and resources that give you ideas for home decor and DIY projects or a recipe or two, you've come to the right place.
Think of 10 Fabulous Finds as a home decor/DIY/Craft/recipe Readers' Digest.
In case you are new to Bluesky at Home, what fabulous finds do I share at Bluesky Browsing?
ideas to help you in your home decor efforts
a yummy recipe or cocktail
fun DIY projects
the latest trends in home decor
a quirky new find or two
Focusing on finding new projects, resources, tips, new ideas, and inspiration for you is my main task. I'm constantly discovering fabulous finds to inspire us. My goal is to help you find ideas for your home decor, your crafting, your home organization, and anything about home.
We have been spending the past few weeks shopping for flowers, prepping the flower beds and planting flowers in our front and back yards.
It never hurts to research flower garden ideas. That's what I've done this past week. Of course, I'm going to share what I found with you.
Ready to see this week's fab finds?
10 FABULOUS FINDS: IDEAS TO CREATE A BEAUTIFUL FLOWER GARDEN
This post contains affiliate links to products and resources you may love to have. If you should purchase anything from this site, I may be compensated, but you don't pay a penny more.
In case you missed last week's 10 Fabulous Finds, here is Bluesky Browsing #35.
Are you a new or intermediate blogger? Every week I share valuable blogging resources and tips. If you would like to receive The Blogger Bulletin, please join the Blogger Bulletin. It's just once a week and is a quick read.
ON THE HOME FRONT
Last weekend, I finished planting the rest of our hayracks across the back of our fence. We have a total of eight. They range from sun to filter shade to full shade. It will take a few weeks for them to fill out.
I also planted a few planters of flowers: impatiens, petunias, geraniums.
I painted a ceramic pot that we have had for years for our front door area. It went from dark green to dark blue. I also painted a garage sale metal stand that's been sitting in the garage for a few years. I'll be sharing them next week.
We are now in frantic get~ready~for~Kentucky~Derby~party~mode. Getting the house ready, the yard and patio ready, and, of course, getting out decorations and dishes.
Several weeks ago, I wrote an article on Where to Spend and Where to Save in Your Home Decor Budget. To help you plan any future home decor spending, I created a Checklist/Worksheet. If you would like to access the free PRINTABLE, just share your email address so you receive it.
This week on the blog was all about creating a beautiful spring flower arrangement for our living room coffee table and decorating ideas for Memorial Day. (Yes, Memorial Day which is one month away).
How to Make a Spring Flower Basket Arrangement
10 IDEAS TO CREATE A BEAUTIFUL FLOWER GARDEN
Here we go with Bluesky Browsing #36.
I tried to include a variety of flower garden ideas. I also tried to strike a balance between areas of the country.

I found a wonderful article on flowers to use under trees. Unfortunately, the author clearly stated that she lived in Zone 3 which is the Canadian prairies. I didn't think that post would be beneficial to most people.
If you need some ideas for perking up your flowerbeds ~ like this spilled clay pot idea ~ then check out these 7 suggestions for adding interest to your flowerbeds from Ecstatic Happiness.
2. It's so nice to have plants that last from year to year. Natalie Linda shares 12 shade-loving perennials that will add beauty to the sheltered areas of your garden.
3. Peonies are one of the most loved spring perennial flowers. Their delicate spring blooms do not last long, but the memory of their beauty certainly does. I wait with bated breath every spring to see if ours bloom. Peonies are one of 11 low-maintenance flowers to consider from Family Handyman.
4. Ann of On Sutton Place is a great resource for garden ideas. Here she shares wonderful ideas for using shade plants in your beds and outdoor spaces.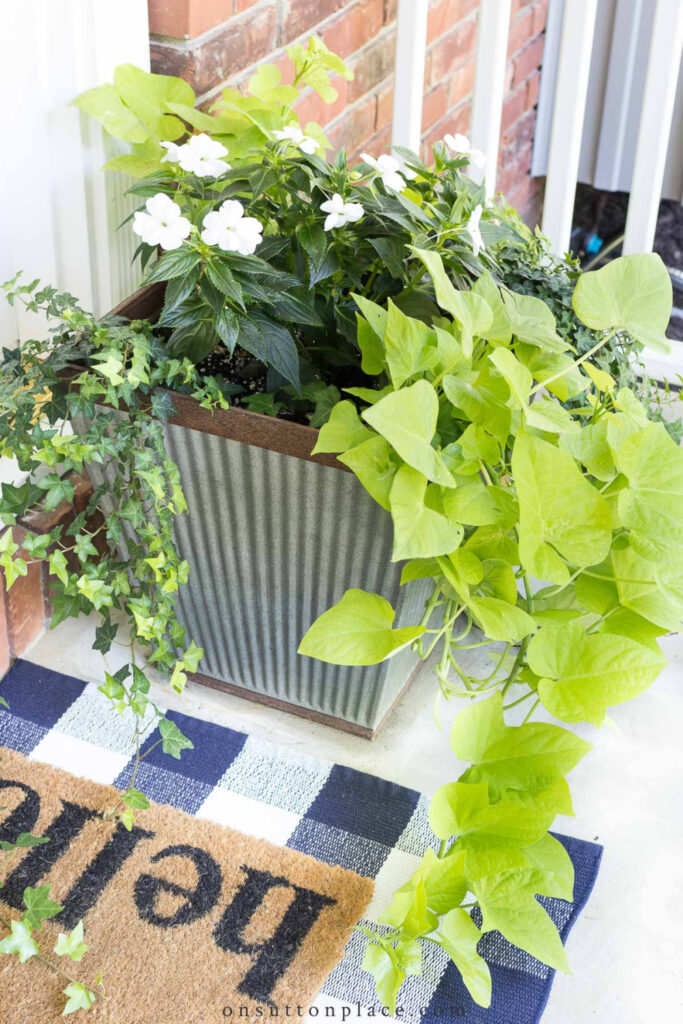 5. Not only is it nice to have a lovely garden to look at. Having a sweet-smelling one is also a way to enjoy a beautiful flower garden. Get this list of the 10 best-smelling flowers for the garden from Sunny Home Creations, which includes pink hyacinths.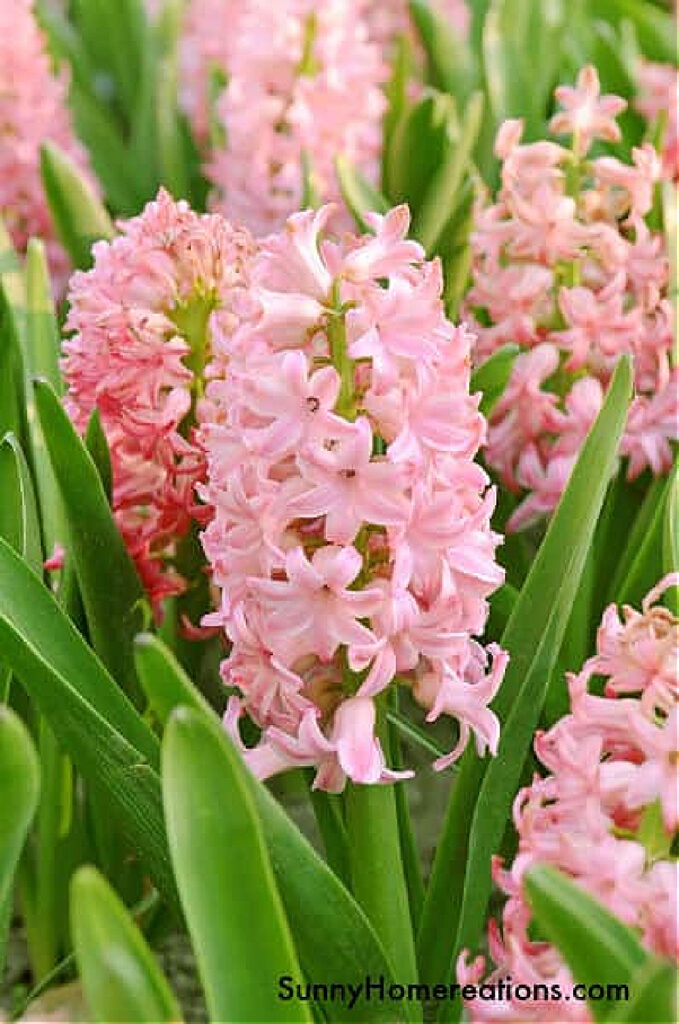 6. Who doesn't love hydrangeas? We are lucky enough to have two hydrangeas in our front and back yards when we moved into our present home. What a housewarming gift! Hydrangeas do need some extra care to bloom at their best. Sunny Home Creations shares tips for keeping them looking gorgeous from year to year.
7. Geraniums are a classic spring flower that sometimes struggles in the summer. This article from This is My Garden shares tips for keeping your geraniums going strong in the heat of the summer.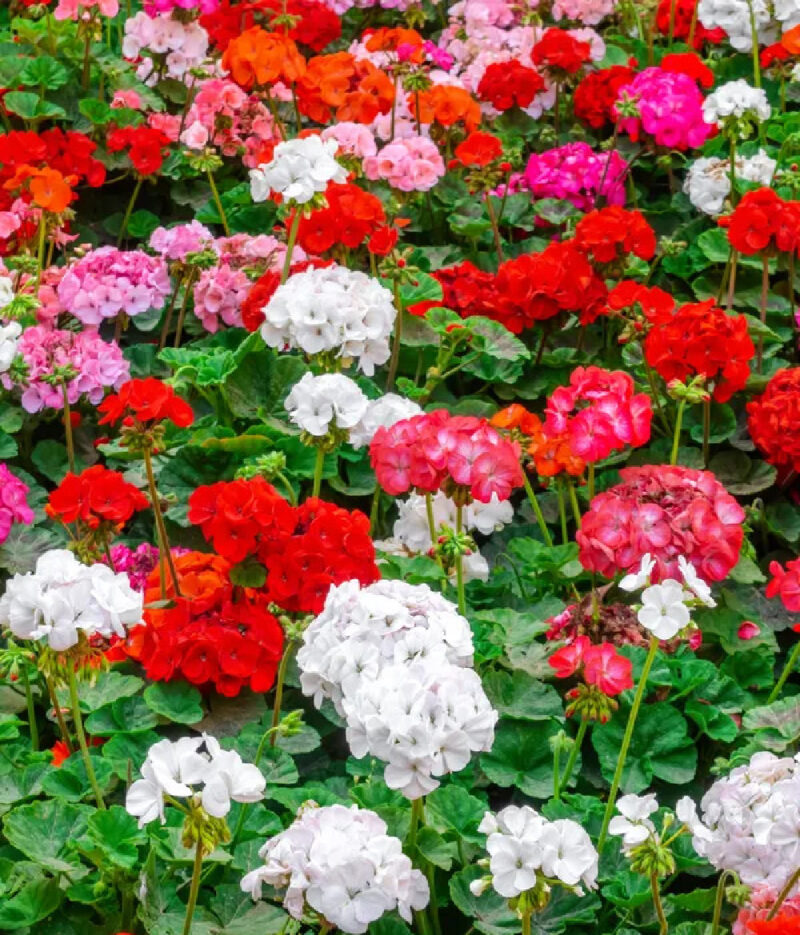 8. When you have limited growing space, going vertical is a great option. Here are 22 ideas for using trellises to grow beautiful flowers.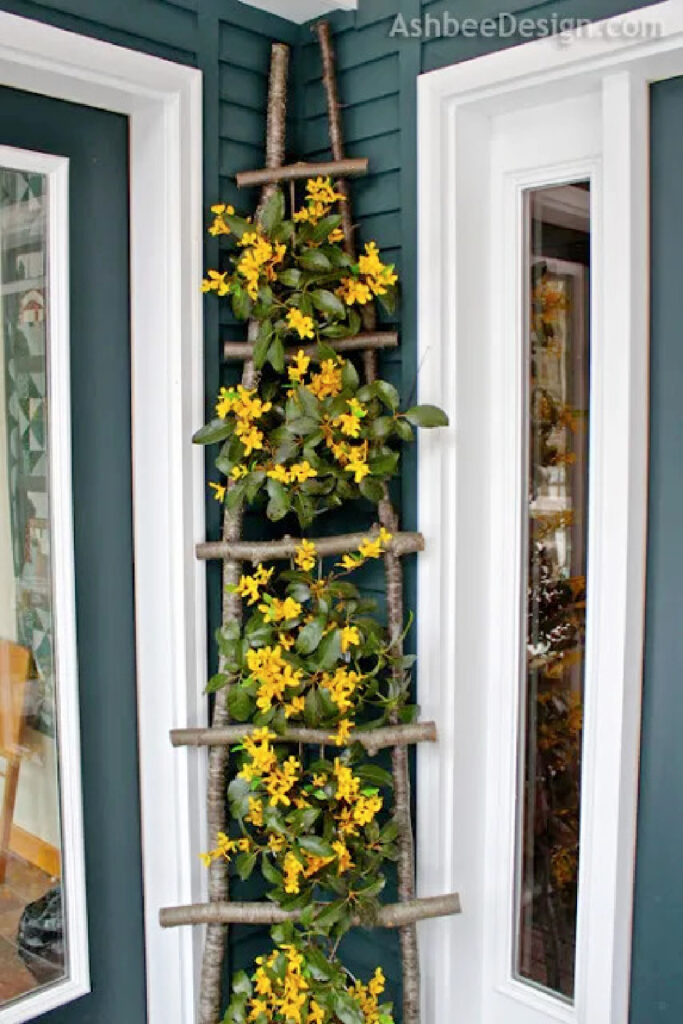 9. Gardeners love tool hacks as much as any DIYer or home decor enthusiast. These ideas from Home Hacks will save your time and money as your make your garden grow.
10. BOOKS OF THE WEEK: Great Books for Flower Lovers
For my books of the weeks, I decided to focus on some awesome garden books. I searched for books that I would love to have. I hope you'll like these selections.
That wraps up this week's Bluesky Browsing #36. I hope that you enjoyed these ideas for curb appeal, front entries, and indoor plants.
I'd love to know what subjects you are most curious about. Let me know in the comments and I'll search browse for them. Be sure to PIN to keep these ideas handy.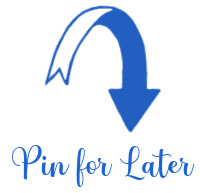 In between writing posts, listening to podcasts, reading, doing various blogging tasks, walking Nola, and playing tennis, I'll be browsing away.