My Favorite Patio Finds from Wayfair
I was looking for some specific items to give our seating area a new look. But it's hard not to search for other things when there are so many choices. These favorite patio finds from Wayfair should give you some ideas and resources for your own patio.
Unless your patio is completely covered, patio furniture and accessories are subject to the elements, especially moisture and sun. In searching for patio finds, I looked for items that would work outside in our Texas sun.
My Favorite Patio Finds from Wayfair
This post is sponsored by Wayfair, but all the opinions are my own.
We needed a few new items to replace existing items, specifically a patio rug and tables. But shopping on Wayfair is so much fun that my search widened.
We love our backyard, but it does have its challenges. Our seating area only has a retractable awning for protection from sun and rain. That means that every few years we have to replace our rug. We have had our previous rug for almost four summers. Fortunately, our patio table from Wayfair is still working very well in the space.
Here you can see the third of our four different side tables. You can also see that our patio seating area is open to the elements. We hope to change that soon.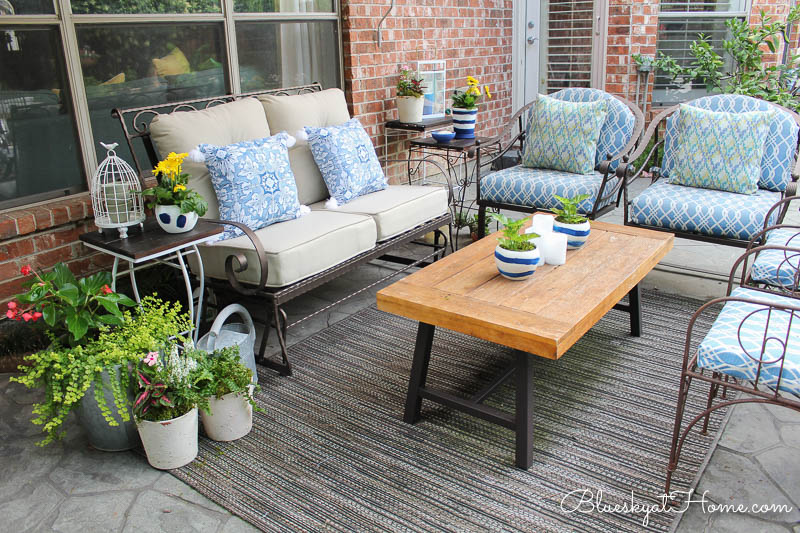 The side tables we have are a combination of four different flea market metal bases and DIY wood tops.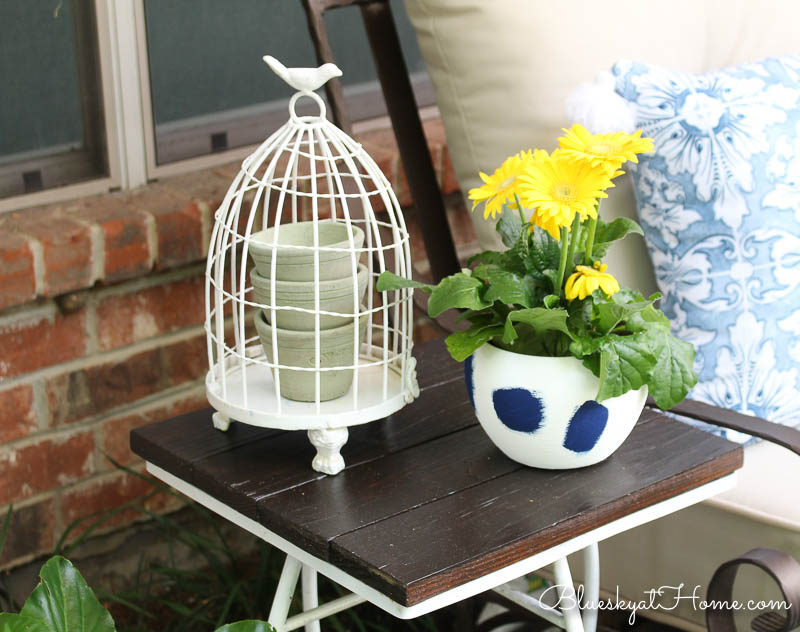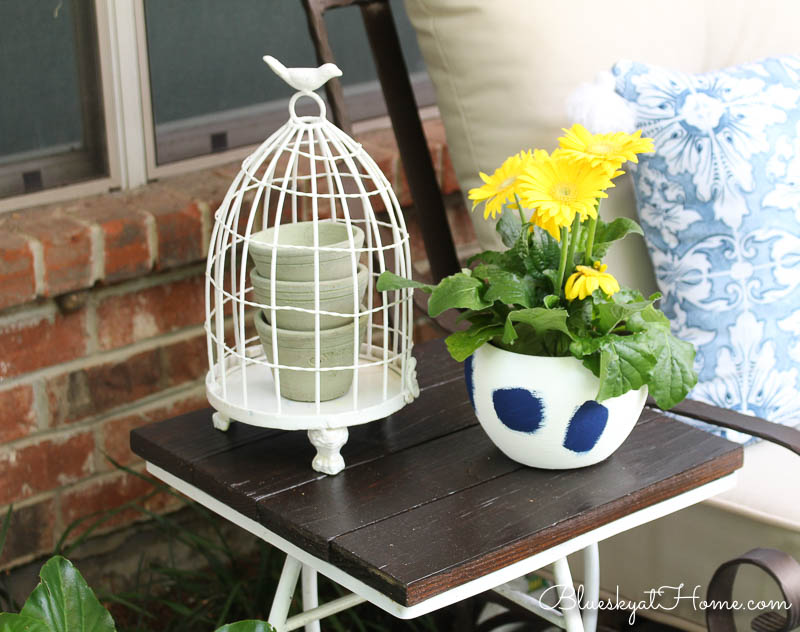 Although I loved the look of the side tables, we were ready for a more consistent look.
Also, our outdoor lighting is limited. Until we can arrange for a major lighting overall, I wanted to add some accent lighting, such as lanterns, to the seating area.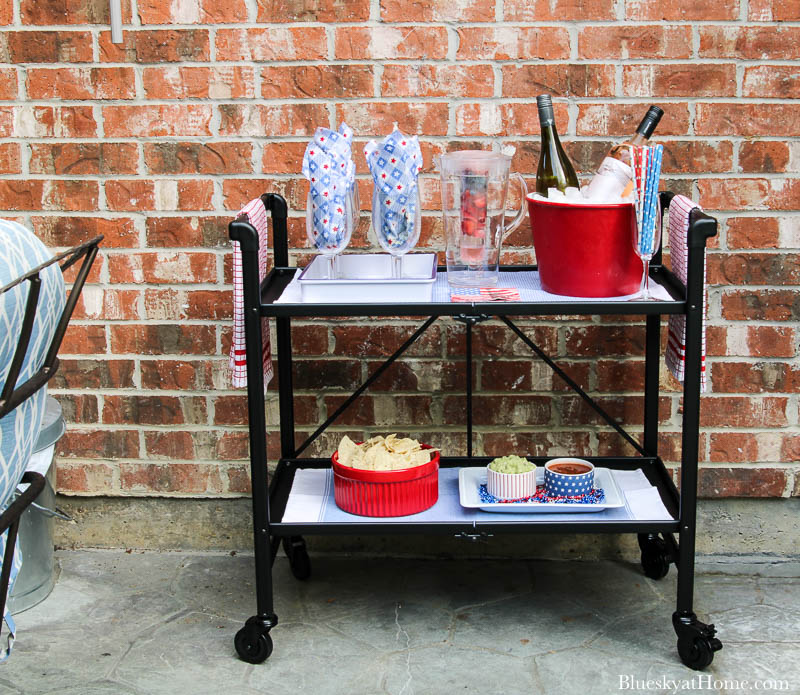 MY PATIO WISH LIST
I love creating a wish list. It's like being a kid again at Christmas time. I also like that I can organize my wish list by categories.
I thought I would share with you my exact wish list. It contains a wide variety of patio items:
I did find the items that I needed for updating our patio. Next week. I'll show you the patio finds from Wayfair that I got and how I used these items in our patio seating area.
If you want to save these patio finds from Wayfair, please PIN them.