How to Make a Christmas Tree Village in a Vase
Christmas is almost here. Have you finished your holiday decorating? If you need just one more easy and quick Christmas decoration, then here is how to make a Christmas tree village.
You can easily create this magical Christmas decoration to display in your holiday home. This easy and inexpensive Christmas tree village project can be a focal point in many areas of your home.
This Christmas tree village may be a great project for your kids to create once they are out of school for the holidays. It can be made in less than an hour with inexpensive elements you make already have on hand.
This Christmas tree village in a vase or jar will add sparkle to any room in your home.
How to Make a Christmas Tree Village in a Vase
This post contains affiliate links to products used in the creation of this project. If you should order any item from this site, I may receive compensation, but you do not pay a penny more. Your purchase is greatly appreciated as it helps support the continued publication of this site.
I loved how simple, pretty and easy it is to make this Christmas tree village. I also love that you need just a few supplies and virtually no DIY skills!
Supplies for Your Christmas Tree Village
You may already have most of these supplies on hand.
large glass vase, large jar, large cloche, a trifle bowl, covered cake stand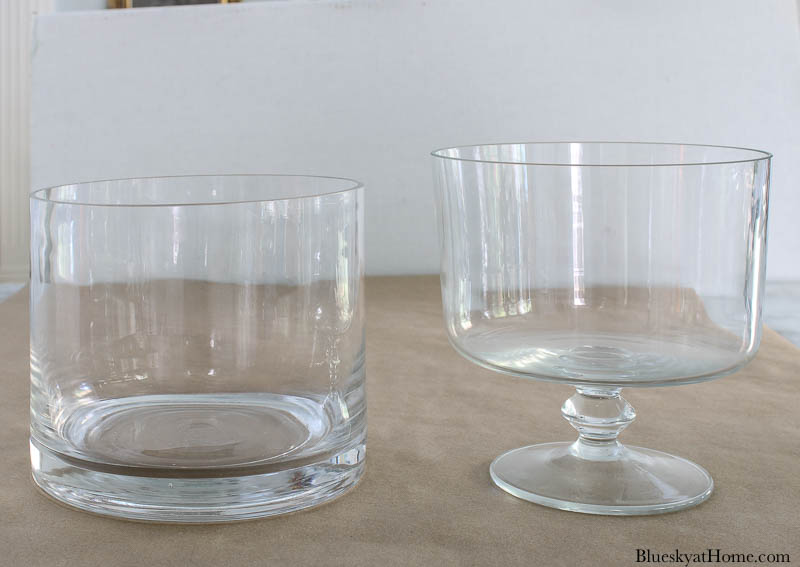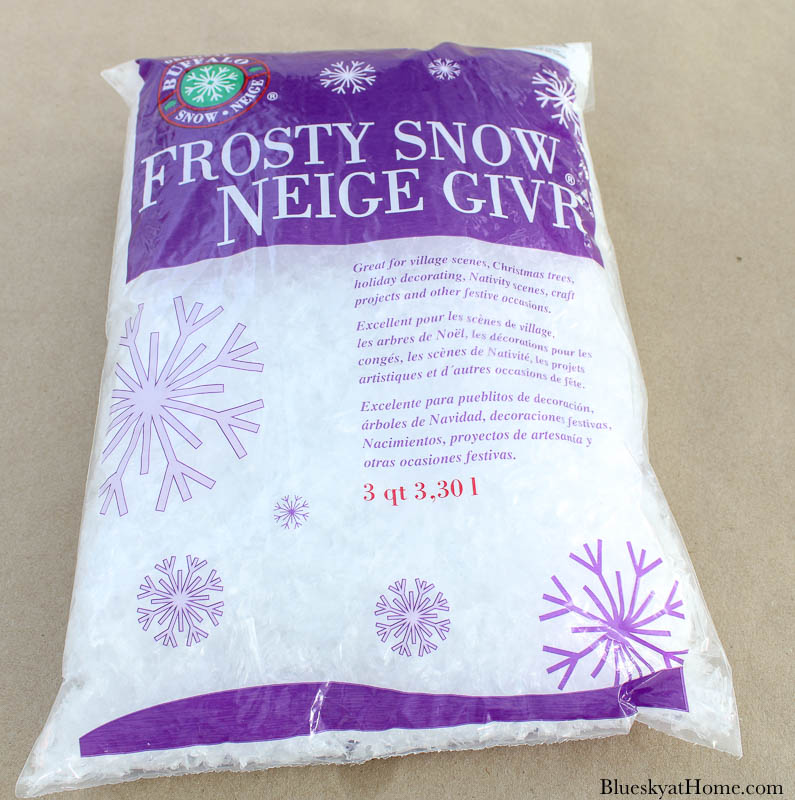 battery-operated lights – I always have these on hand. You can find them online, at Target, Michael's, Joann or Hobby Loggy. Choose either white or colored lights for your Christmas village scene.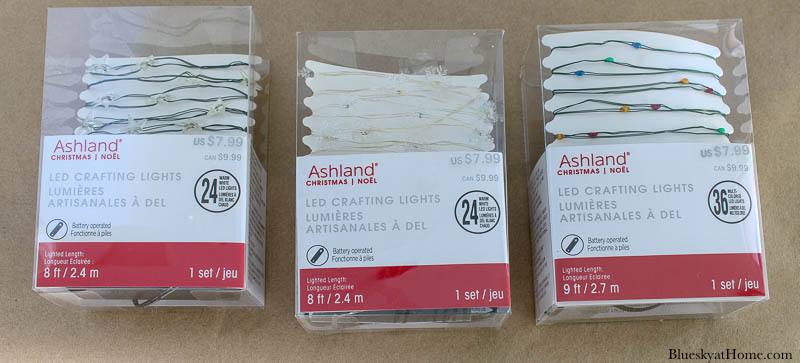 small faux Christmas trees – I found 2 different styles in the Dollar Spot at Target. Small bottle brush trees are another great option.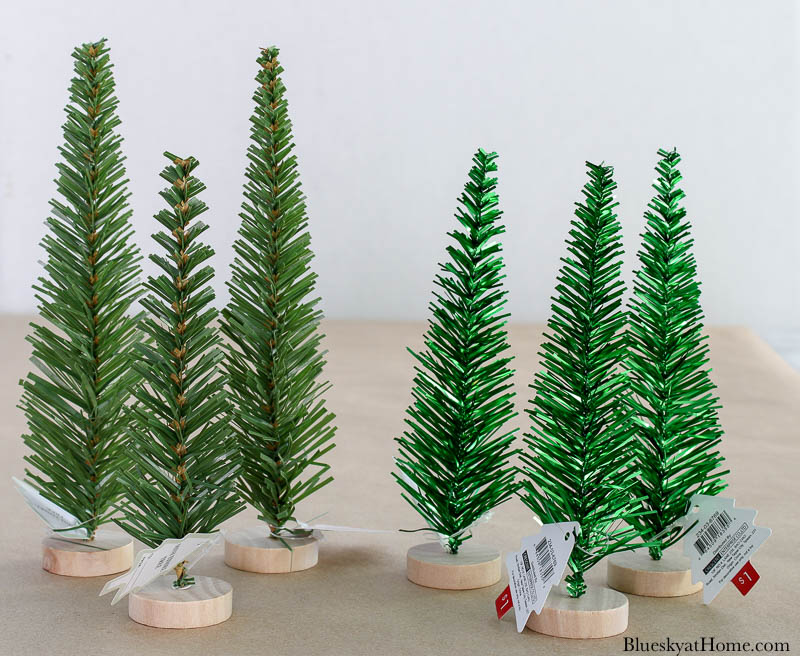 cut-outs of houses and buildings – I used my Cricut to make these.
Assembling Your Christmas Tree Village
The round open vase was the easiest option. I bought it at an estate sale last summer.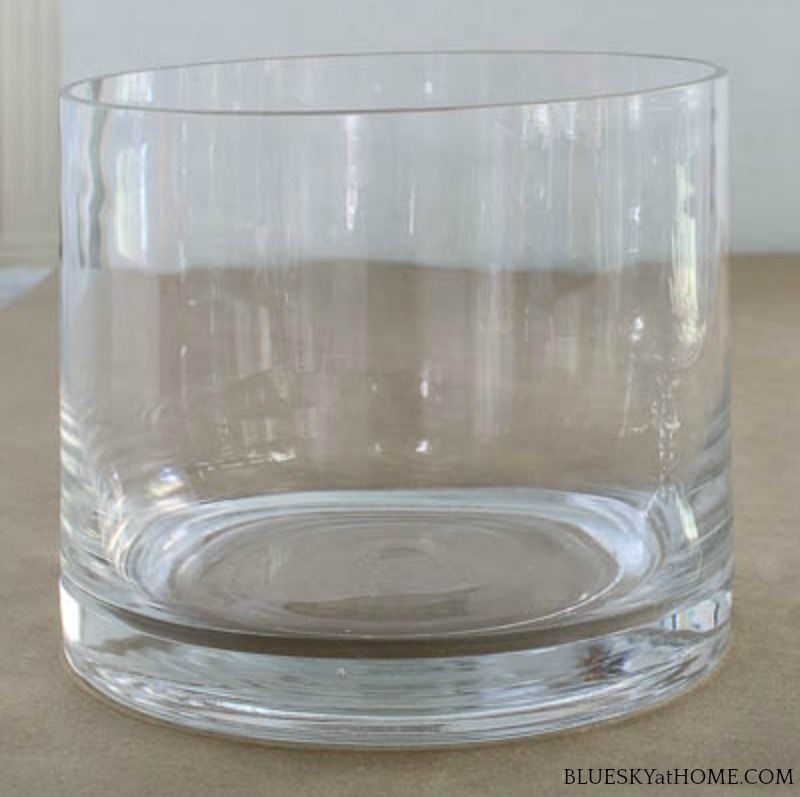 I had these snowflake lights on hand. They were the biggest and brightest lights I had.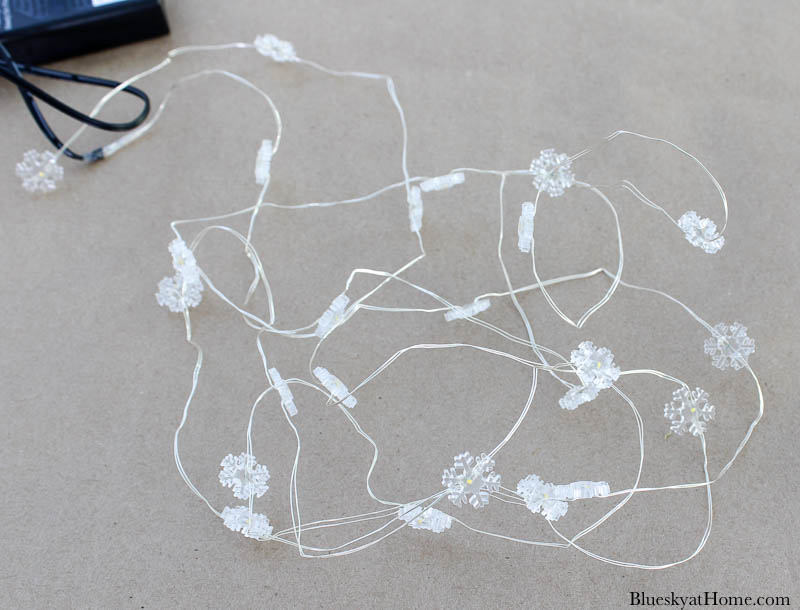 Be sure to check your lights first.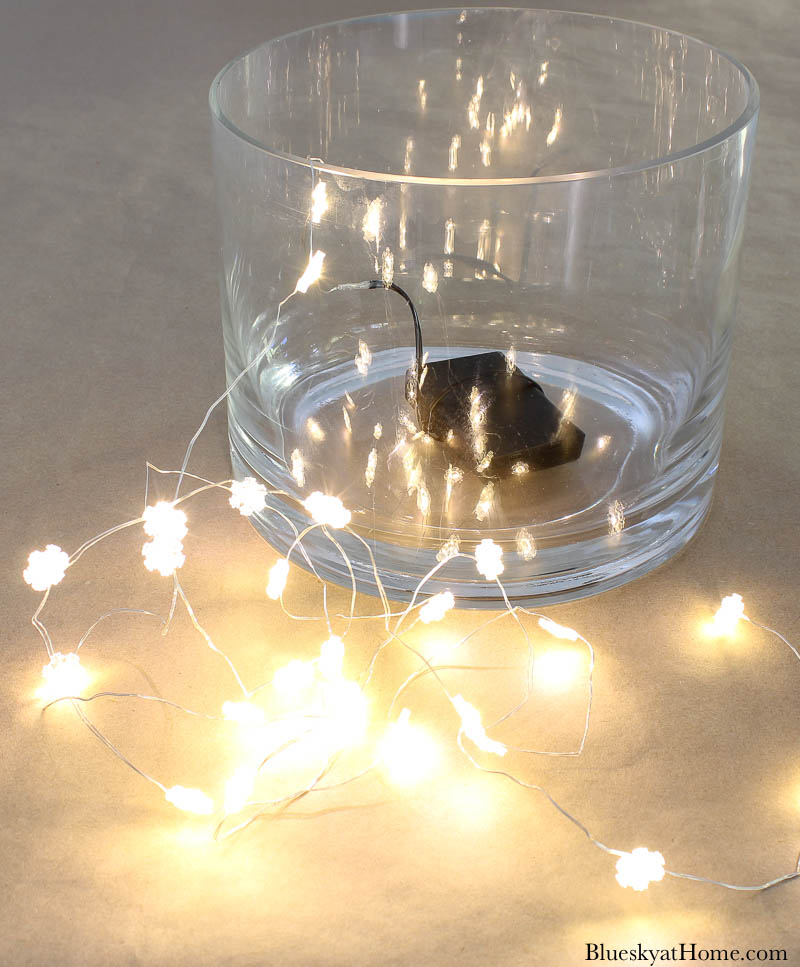 Assemble Your Christmas Vignette
Step 1 – First, place the light pack in the bottom of the vase.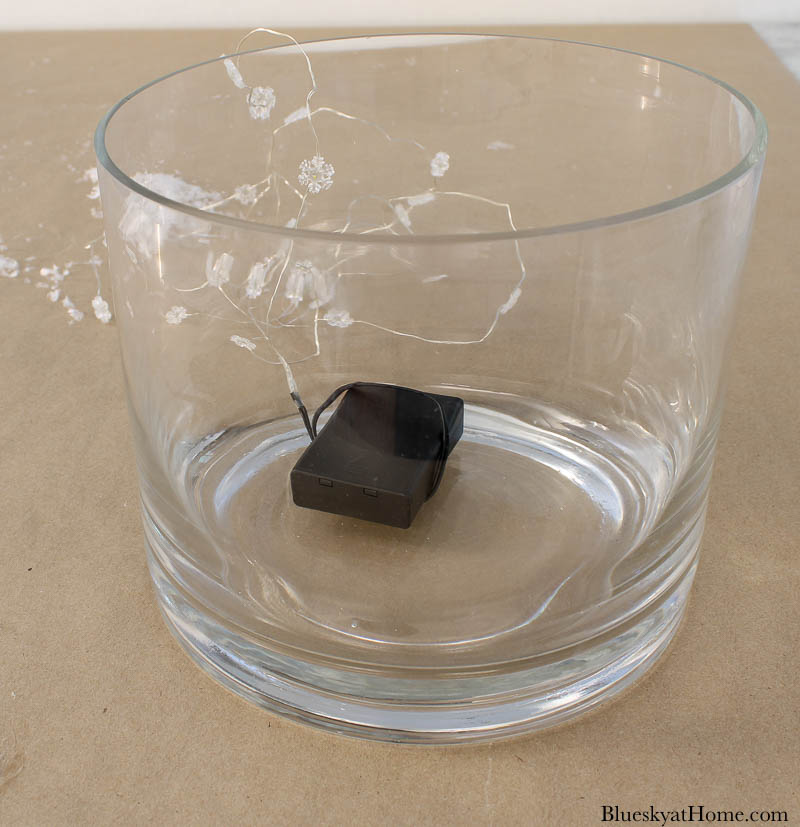 Step 2 – Fill your vase or jar with the faux snow. I put about a 2-inch depth.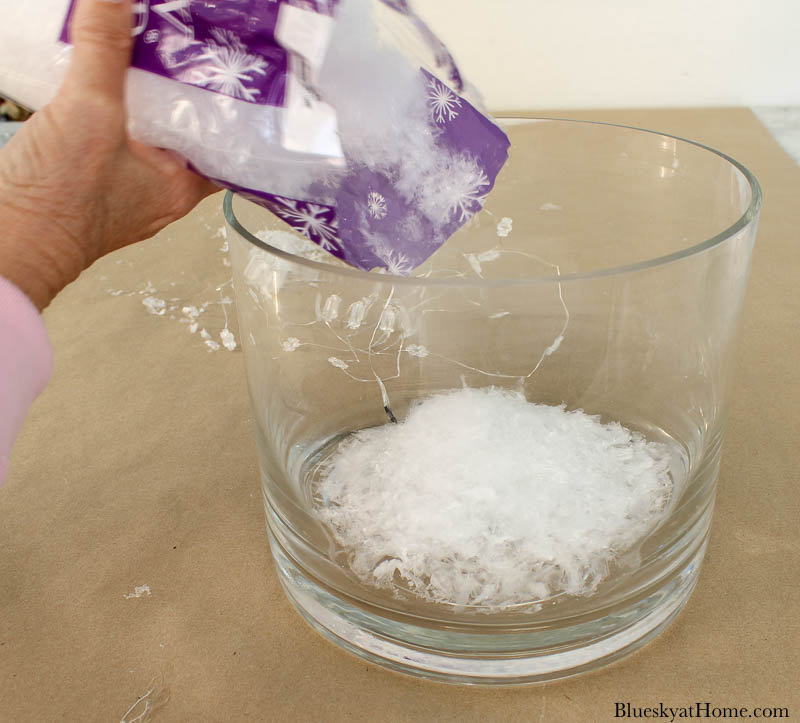 Step 3 – Now, add your miniature faux Christmas trees. I chose to use the ones with shiny branches.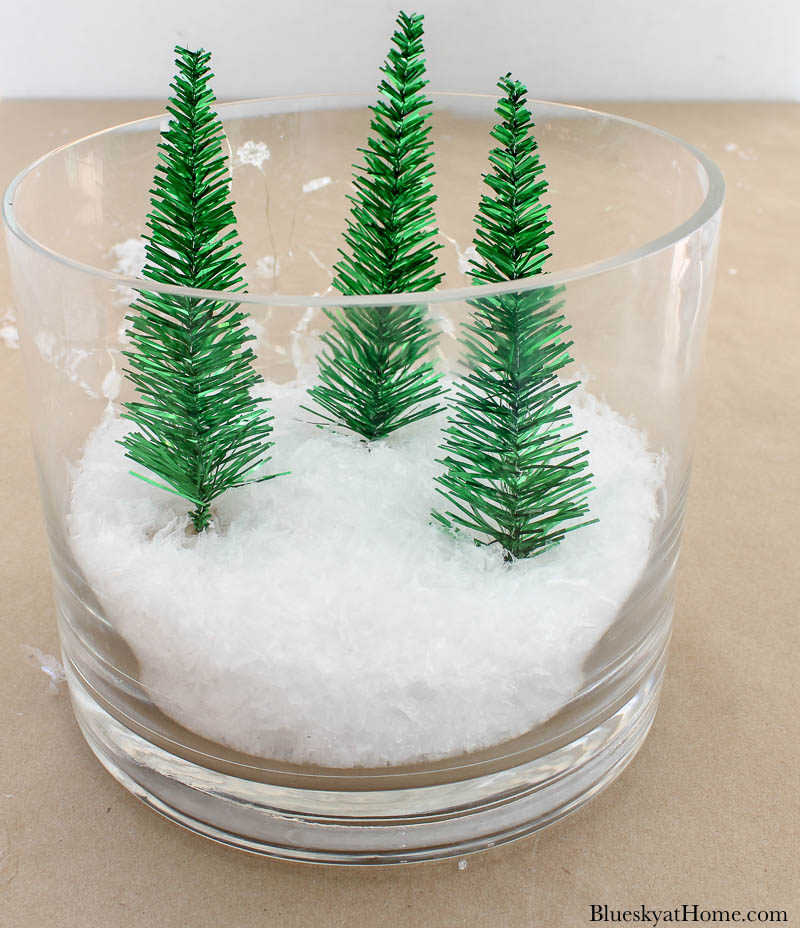 I turned the lights on to check how they looked.
Step 4 – Now you will need to make your buildings or houses. I used my Cricut Air and Circuit Design Space to find and cut out 3 buildings. You could hand draw these – or have your kids draw them.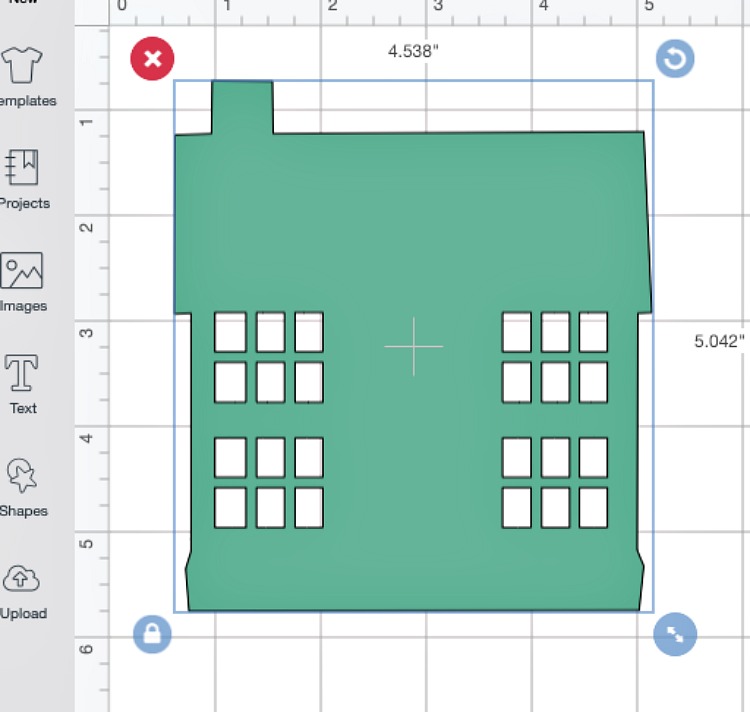 Then, I used a marker and ruler to outline the doors and windows.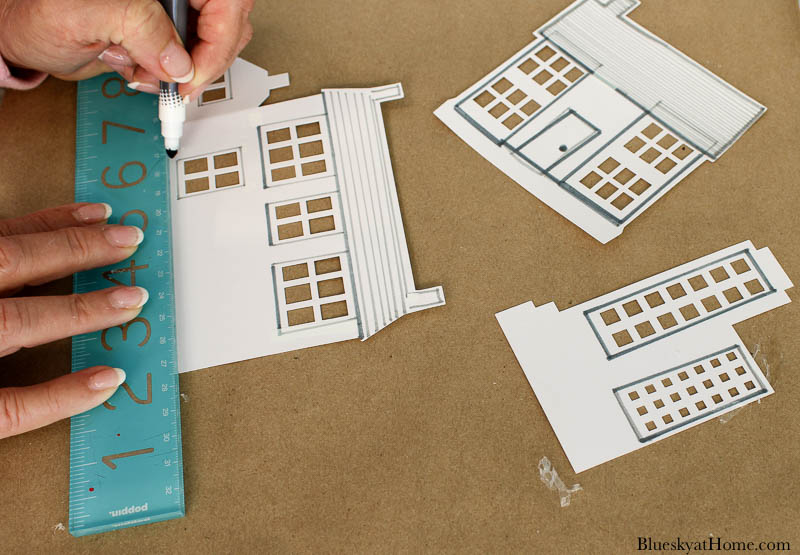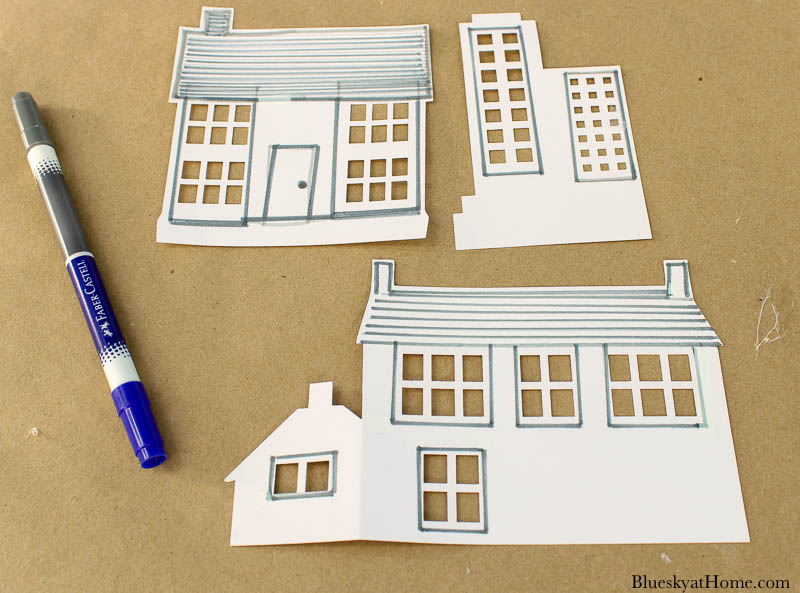 Step 5 – Next, add your buildings to the vase jar. I placed mine against the glass of the vase. I also added the other 3 trees to the outside of the vase for added color and filler.
Finally, turn the lights on to check how your Christmas tree village vignette looks.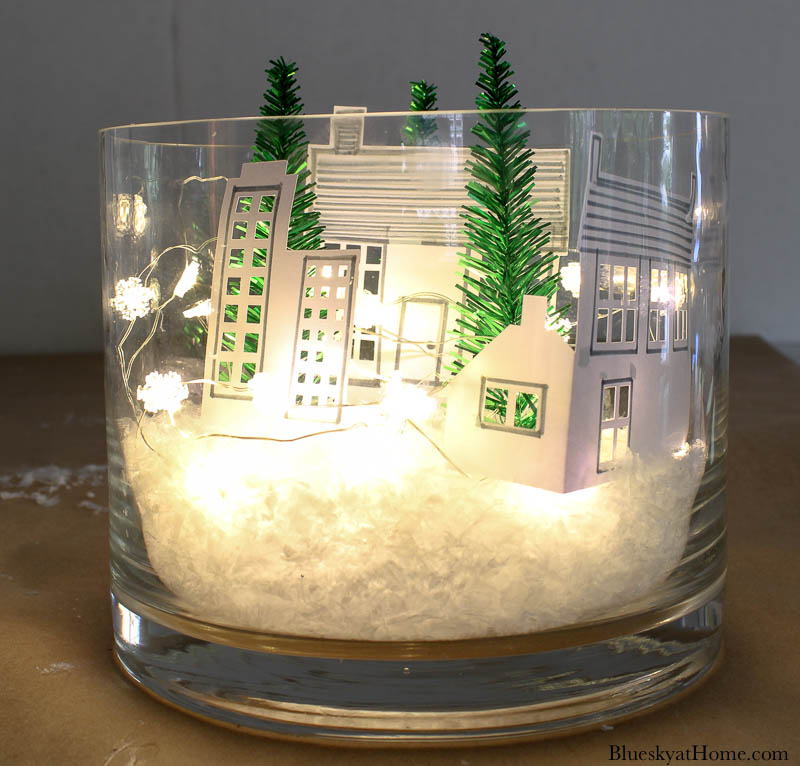 Christmas Tree Display
Since this Christmas tree village is small, you can put it in so many places: on a table, the mantel, a bathroom counter or the kitchen counter. It would be perfect for a child's room as a Christmas night light.
This Christmas tree village in a vase would be pretty in any room. Let the kids choose.
Here's another favorite Christmas decoration project of mine.
Be sure to PIN this project. You'll love how easy, fast and inexpensive it is.