12 Fabulous Christmas Cocktail Ideas
Christmas is one of the biggest entertaining times of the year. Every great holiday party needs a special beverage to celebrate the festivities. I've found 12 fabulous Christmas cocktail ideas that you will want to serve to your guests – or share with Santa.
I've shared that Sweet Shark loves to create cocktails for just me (lucky me!). He especially loves to discover new cocktails when we entertain guests.
Finding new cocktail recipes that I can show off share with him (Look what I found!) is one of my favorite things.
Whether you are entertaining just one other couple, a small group, or a large party, it's so nice to begin the party with a "drink of the day". What a great way to greet guests and get the party going.
It's also nice to end the party with an after-dinner drink or a "the party's over" send-off.
We've all heard of the 12 Days of Christmas. How about 12 fabulous Christmas cocktail ideas?
I know that you will find one of these yummy and pretty Christmas cocktails to love.
I printed all the Christmas cocktail recipes for Sweet Shark. He has added them to his Christmas drinks folder.
Welcome to 10 12 Fabulous Finds at Bluesky Browsing #68.
Think of 10 Fabulous Finds as a home decor/DIY/Craft/recipe Readers' Digest.
In case you are new to Bluesky at Home, what fabulous finds do I share at Bluesky Browsing?
ideas to help you in your home decor efforts
fun holiday decoration ideas
ideas for better organization and efficiency
a yummy recipe or cocktail
fun DIY projects
the latest trends in home decor
a quirky new find or two
Focusing on finding new projects, resources, tips, new ideas, and inspiration for you is my main task. I'm constantly discovering fabulous finds to inspire us. My goal is to help you find ideas for your home decor, your crafting, your home organization, and anything about home.
Are you a new or intermediate blogger? Every week I share valuable blogging resources and tips. If you would like to receive The Blogger Bulletin, please join the Blogger Bulletin. It's just once a week and is a quick read.
This post contains affiliate links to products used in the creation of this project. If you should order any item from this site, I may receive compensation, but you do not pay a penny more. Your purchase is greatly appreciated as it helps support the continued publication of this site.
ON THE HOME FRONT
This week was "wrap presents and get them in the mail". Most of the presents for the big kids and grands had been selected and sent (thank you, Amazon). I had a few presents that I bought locally that needed to be mailed. What a relief to have them in UPS's hands and not mine.
Sweet Shark and I had a lovely dinner out with his business partner and his wife. This couple are special long-time friends. Joining them for dinner is always a delight.
As you are reading this post, im preparing for our party tonight. We are hosting several neighbors and friends from church for a cocktail party – now you understand why I had cocktails on the brain. I'm so excited to open our home to good friends. I'll share more about the party next week in my weekly newsletter. SIGN UP!
Last Sunday was our neighborhood Christmas party. I told you I was going to make one of the 14 desserts I shared last week as my contribution. Did you guess which one? I made the Chocolate-Covered Peanut Butter Balls from Jen of Midwest Life and Style. They are so delicious and were a big hit. In fact, I'm making them again for our party tonight.
This week, the blog was, of course, about Christmas: How to Make a Christmas Tree Village in a Vase and 2022 Merry and Bright Christmas Home Tour.
12 Christmas Cocktail Recipes: Luscious Libations
Here we go with Bluesky Browsing #68.
I searched for Christmas cocktails that I would want to serve to my own friends.
Here's what I looked for in Christmas cocktail recipe:
is so pretty that your guest will ooh and aah.
is a bit unique.
fairly easy to make.
ingredients that you may have on hand.
great instructions and clear recipe.
The first thing I look for in any recipe is appearance. Just like a food recipe, a Christmas cocktail has to be attractive. Christmas cocktails should make you smile, want to toast your friends, and take a sip.
That first sip has to have flavor and balance. Making a great cocktail is like making a cake: the ingredients have to be in the right proportion to create a balanced taste.
Let me know which one is your favorite.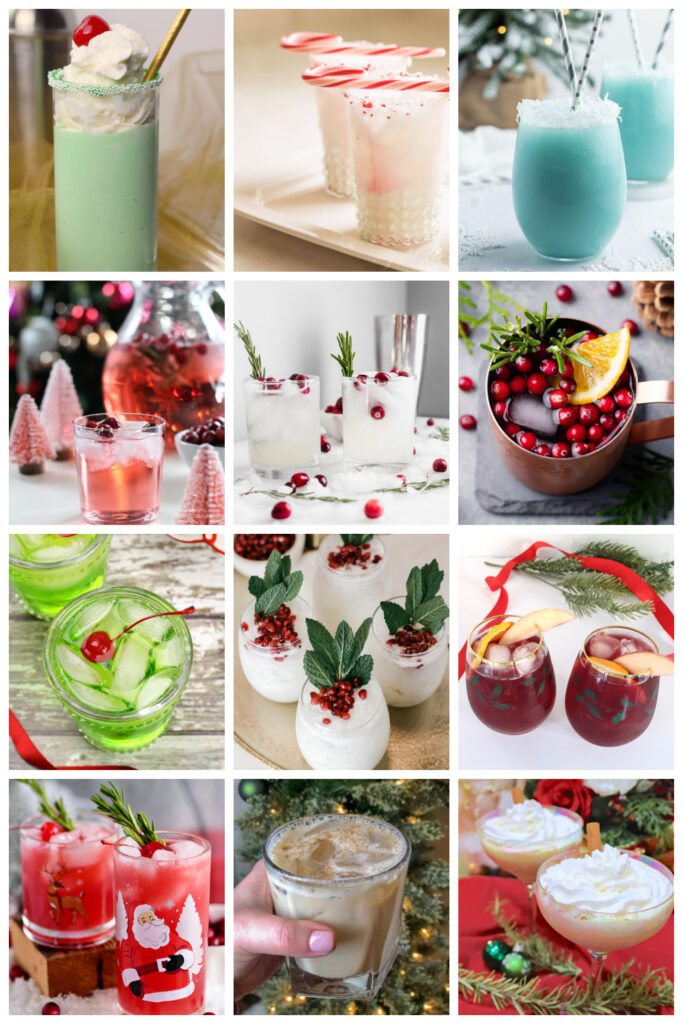 Enjoy them all.
12 Christmas Cocktail Recipe Ideas for You
Barware for All Your Christmas Cocktails
Having pretty barware and glasses will make concocting these wonderful Christmas cocktail recipes especially fun.

Visit these Christmas Pinterest Boards full of delicious Christmas cocktail recipes. I would love for you to FOLLOW one or all of these boards.
I hope you PIN this post, visit each selection, and PIN each one.
What do you think of this new roundup format? From a creator's standpoint, I love it. Here you find out more about Tasty Roundups.
I'd love to know what subjects you are most curious about. Let me know in the comments and I'll search browse for them. Be sure to PIN to keep these ideas handy.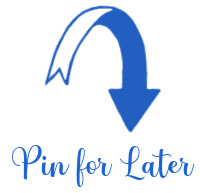 I'll be browsing away between writing posts, listening to podcasts, reading, doing various blogging tasks, playing tennis, and walking Nola.