7 Ideas for Using Wall Treatments in Your Home Decor
Accessories in our homes are like earrings that make a little black dress special. Have you thought of art as an accessory that will give your home something unique? I'm sharing 7 ideas for using wall treatments in your home decor.
We usually think of accessories as lamps, pillows, plants, throws, trays, baskets ~ you know anything that can be moved around. These ideas for using wall treatments in your home decor will show you what a great accessory art can be.
Art can be such a personal choice, from the style, the colors, the subject matter. Do you like landscapes, abstracts, impressionism, or still life?
I have found that my style has changed over the last few years. I have always loved the impressionist genre, but as I get older (yes, that is happening!), I like a more simple, colorful, and modern art.
I really admire people who have "an eye" for art. I've come to realize that art doesn't have to be just art.
Let's think of wall treatments, not just art. That can open a world of possibilities.
7 Ideas for Using Wall Treatments in Your Home Decor
Since I recently added a new piece of art to our home, I started thinking about other ways to add wall treatments to add color, pattern and style.
Wall treatments don't have to be just art. Just about anything that can be hung on a wall in an attractive way can create a beautiful focal point.
Art on the Mantel
Our mantels are prime home decor real estate. One way to create an interesting wall treatment is by layering art. The simple black frames make the art pop against the white wall. Not every piece of art has to be hung on the wall!
The placement of these engravings from Jamie at So Much Better with Age demonstrates how easy it is to create a dramatic look with just a few pieces of framed art.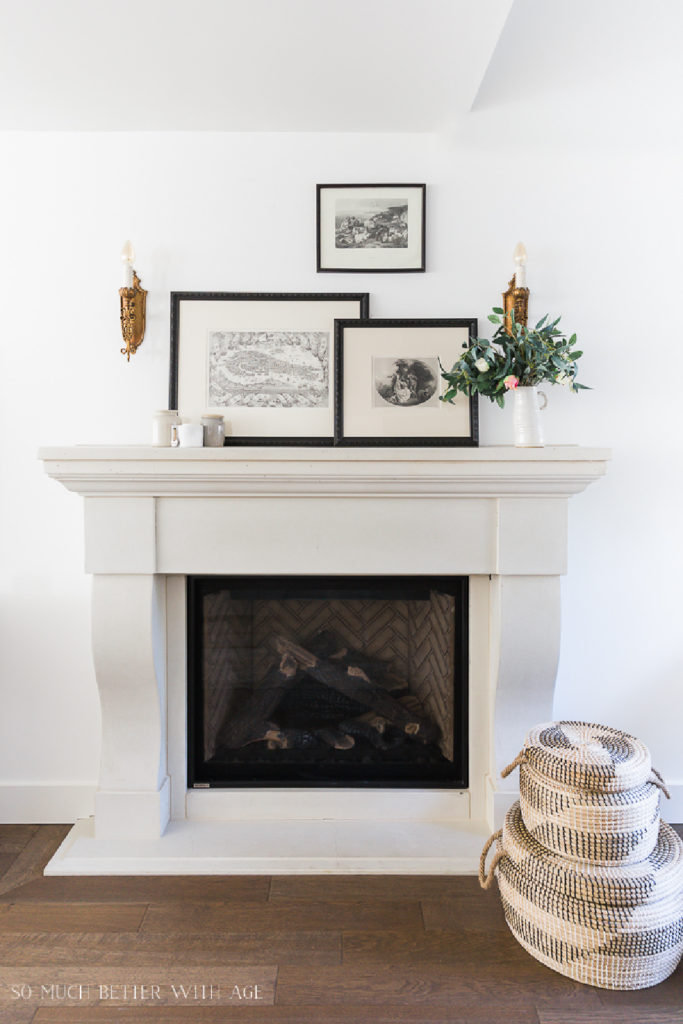 Frames as Art
Frames are some of the best flea market finds. I have several right now that I should use for a wall treatment arrangement. This example from Kristen of Kristen Duke Photography shows how stunning the use of just frames can be as a wall treatment.
What makes this wall treatment so interesting?
The gold metallic frames contrast so well with the black frames
Attaching a few frames to the wall frames adds depth and an interesting focal point
The use of letters adds a personal touch
Inserting frames within frames adds depth
Other Things beside Art that You Can Frame
So many items can be framed and used as art in our home. The DIY Playbook has some great suggestions:
postcards
greeting cards
photographs
keys
vintage recipes
vintage letters
home blueprint
handkerchief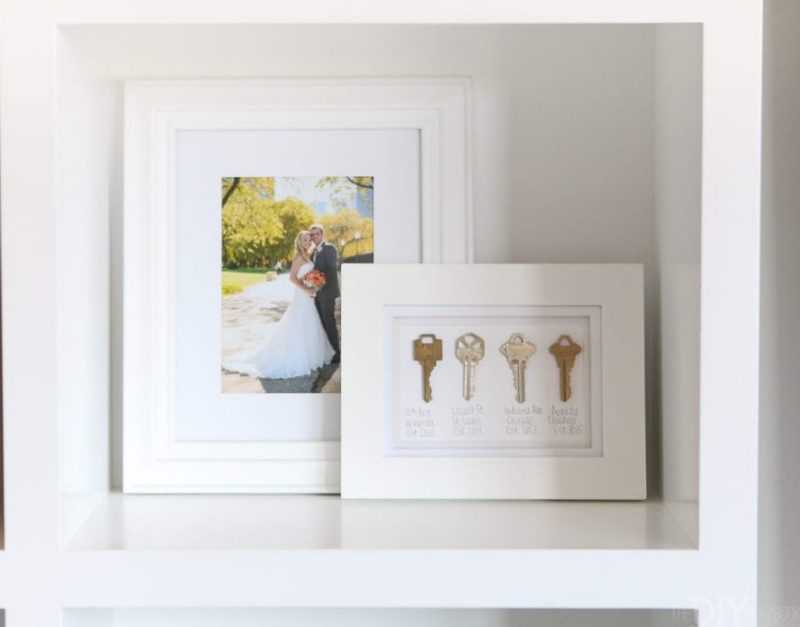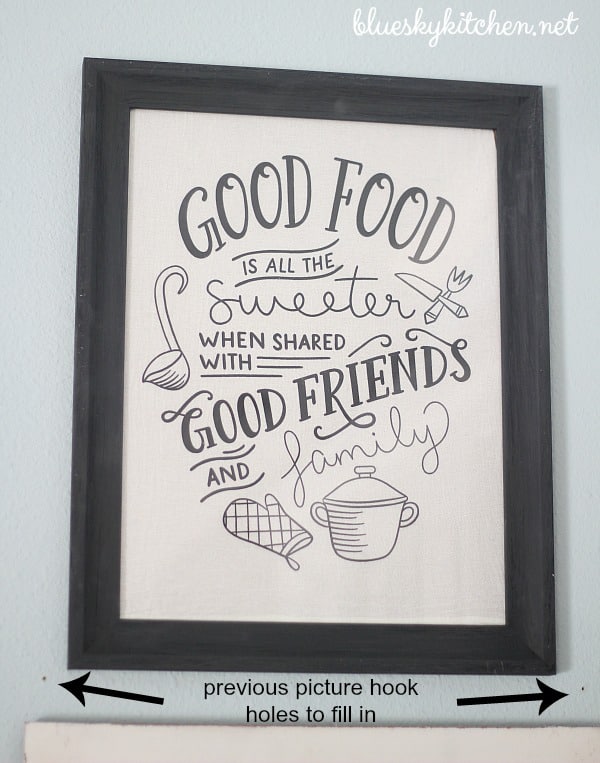 fabric ~ you can see how I did this in our dining room
Farmhouse Collection as a Wall Treatment
I couldn't share ideas about how to use wall treatments without including some farmhouse decor.
Farmhouse collections are about curating different items to look cohesive. This farmhouse wall treatment from The Distressed Princess has all the farmhouse goodies you could want:
a vintage clock
vintage ~ or made to look vintage shutters
farmhouse style light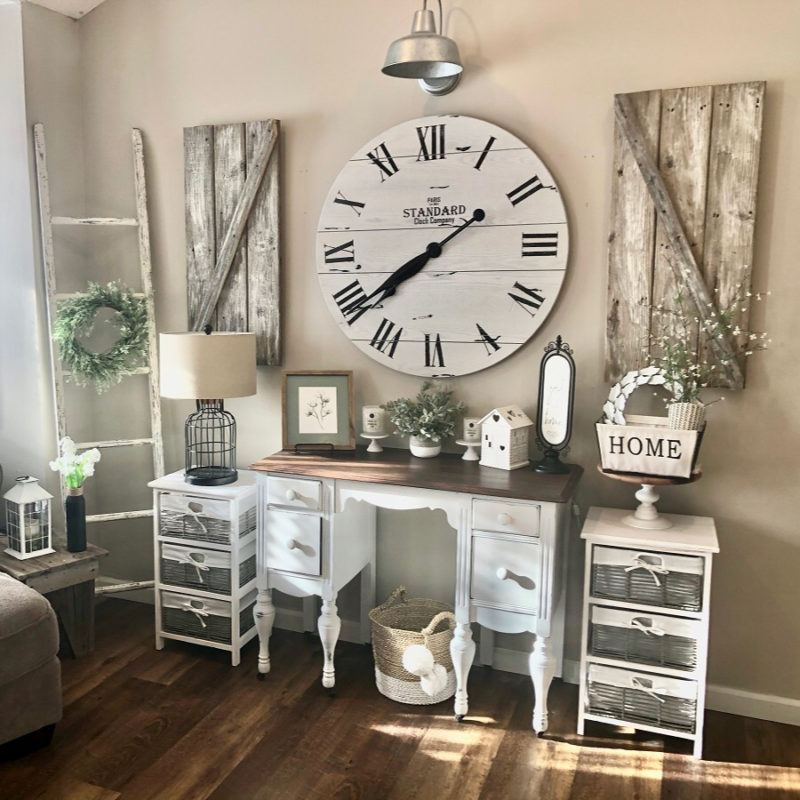 How to Create the Ultimate Gallery Wall
A gallery wall is a group of art – quite often individual photographs or illustrations – that create one cohesive wall treatment. The grouping usually has a common subject matter. Gallery walls can be on a large wall and also work well in a hallway.
Christene of Christene Holder Home shows exactly how to design a show~stopping gallery wall.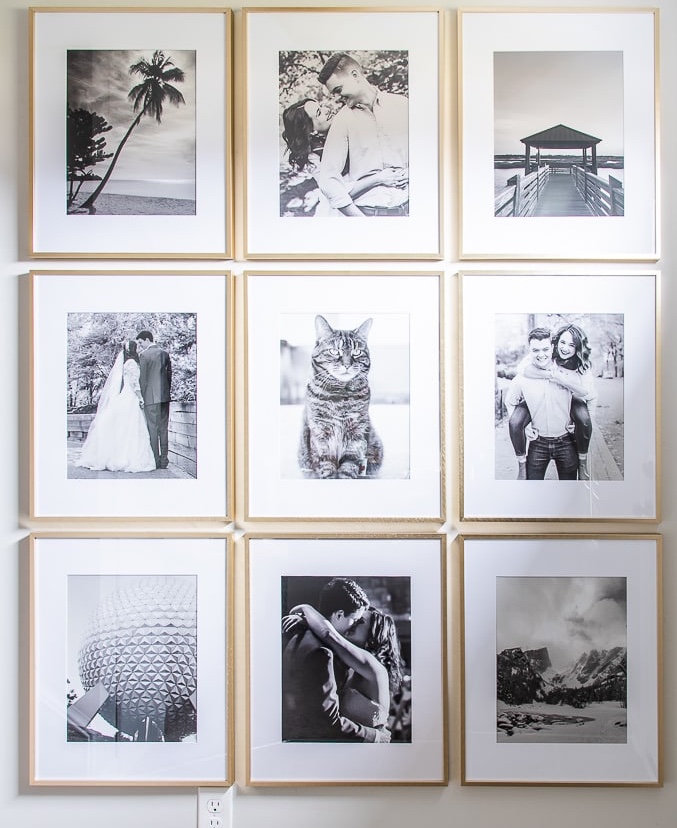 How to Place Art
Where do you place your art? How do you know how to space your art in a pleasing way?
Danica of Nadine Stays shares a great graphic for making sure your wall treatments are spot on in terms of placement. Be sure to read her explanations.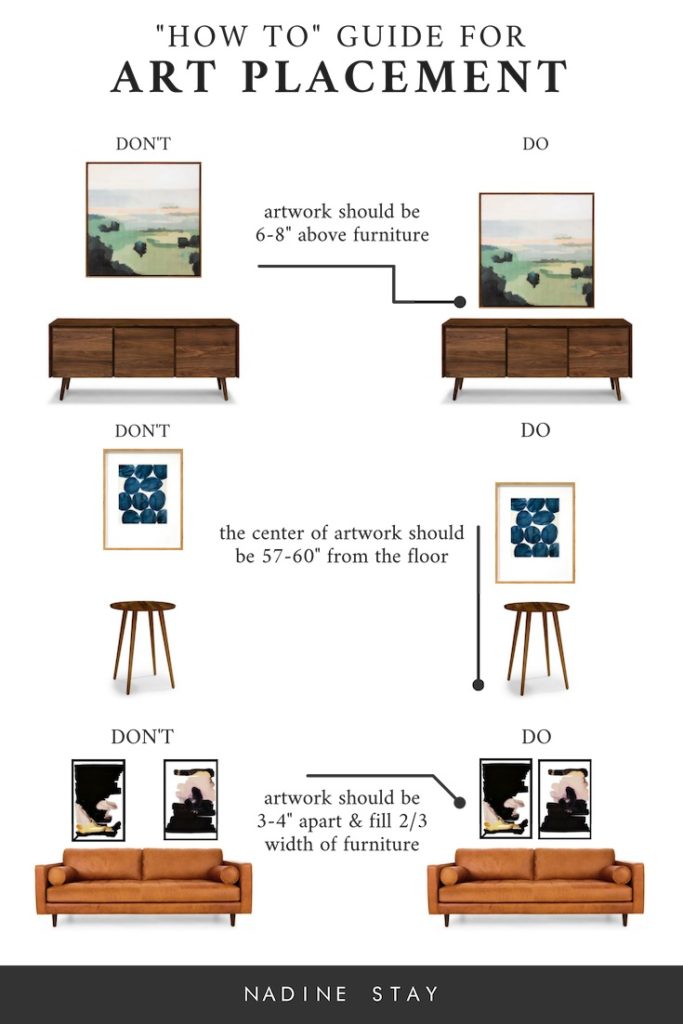 How to Choose Art
Maybe before you even think about hanging and displaying artwork, you have to find art. I know there are hundreds of resources, both brick and mortar and online.
I recently discovered PHOTOWALL for a new botanical canvas print. The beautiful abstract art above our mantel is from Etsy.
So, how to choose art? Some people just know when a piece of art is right. Others, like me, need a little guidance. Magnolia shares several ways to help you choose wall treatments that will be perfect for your own home.
Did you something new from these ideas about art and wall treatments. I always learn from researching and reading about new topics.
Need to keep these ideas for your future wall treatment projects? Be sure to PIN it.