10 Fun, Easy Projects for Repurposing Dish Towels
Repurposing dish towels and using them in ways other than drying dishes or your hands is a great DIY project. Have you strolled through a kitchen or gift store and giggled and chuckled at the funny sayings on dish towels? I have (Cocktail napkins are also a laugh-starter.)and I wish I'd thought of those sayings. So many cute patterns and designs are available ~ for every holiday, for every occasion ~ that it's hard to use a dish towel just for its usual intended purpose. If we can multi~task, shouldn't a dish towel? I've gathered 10 fun, easy projects for repurposing dish towels. And I do mean easy and in some cases they won't cost you a penny except for the price of the dish towel.
What made me think about repurposing dish towels? Well, a dish towel, of course. A super cute dish towel from North Detail. A super cute dish towel from North Detail that I'm going to give away to one lucky person. Yep, folks, to celebrate a new month, a freebie, a giveaway, a contest. It may not be the lottery, but it's pretty darn close. All you have to do is sign~up. Share your email to enter the contest. One lucky person who subscribes between today and March 15 (that's 2 weeks away) will get this super sweet dish towel delivered to your home. I wish I could deliver to you in person, but you'd probably rather have the dish towel than me! I'll announce the winner on Friday, March 17th. I'll show you the dish towel at the end of the post.
10 Fun, Easy Projects for Repurposing Dish Towels
Wall Art
I love all the sayings in cute fonts and graphics on dish towels today. I've used a dish towel to make a piece of art twice. It's really simple and I've loved the results. The one on the left I found at a flea market; it hangs in our butler's pantry; the one on the right is the first towel that I bought from North Detail and I showed you how I made the dish towel into wall art.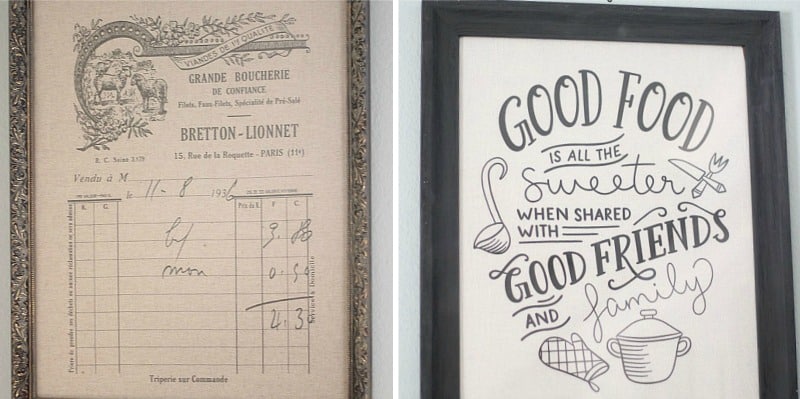 Make a Pillow
I used another Christmas~themed selection from North Detail to transform this dish towel into a pillow. They make great focal points on a sofa or chair. Here's my tutorial on how to use a dish towel to make a pillow.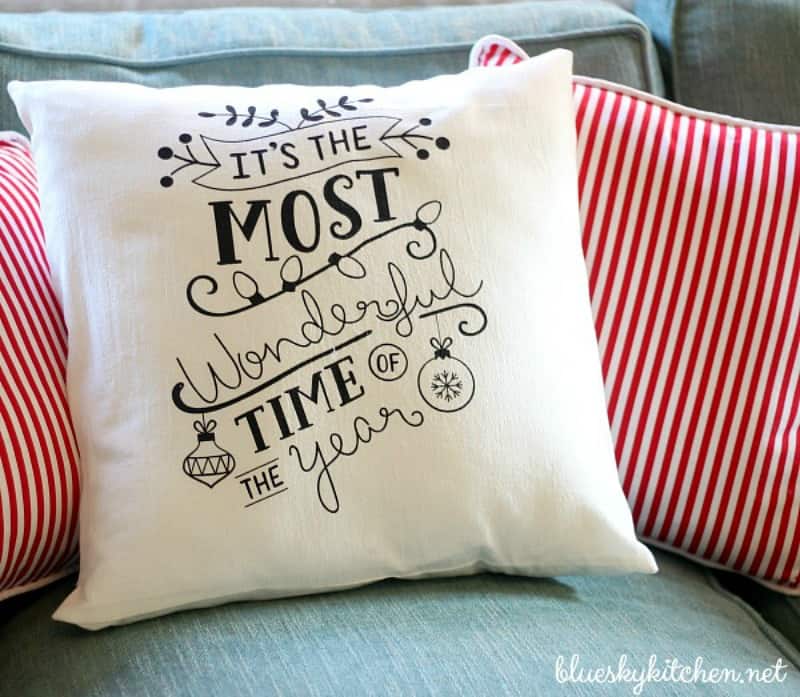 And I love this DIY pillow made from a tea towel from The Wood Grain Cottage. Would someone tell me what is the difference between a teal towel and a dish towel?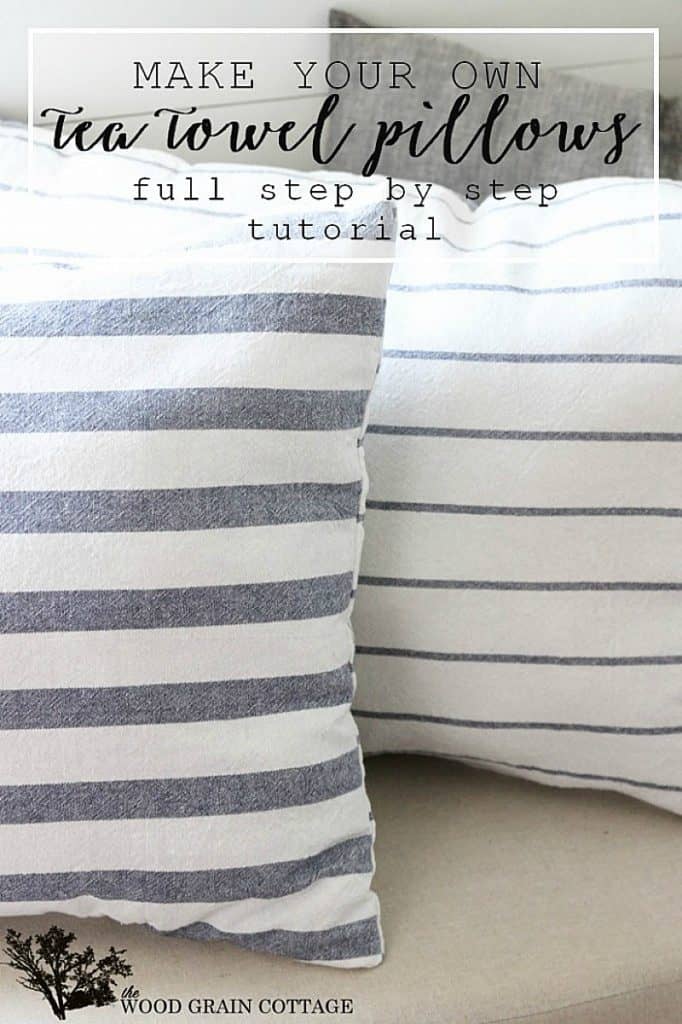 Make a Quilt
I bet you've never thought of using dish towels to make a quilt, but someone at Free Patterns did. I love how easy piecing this one is.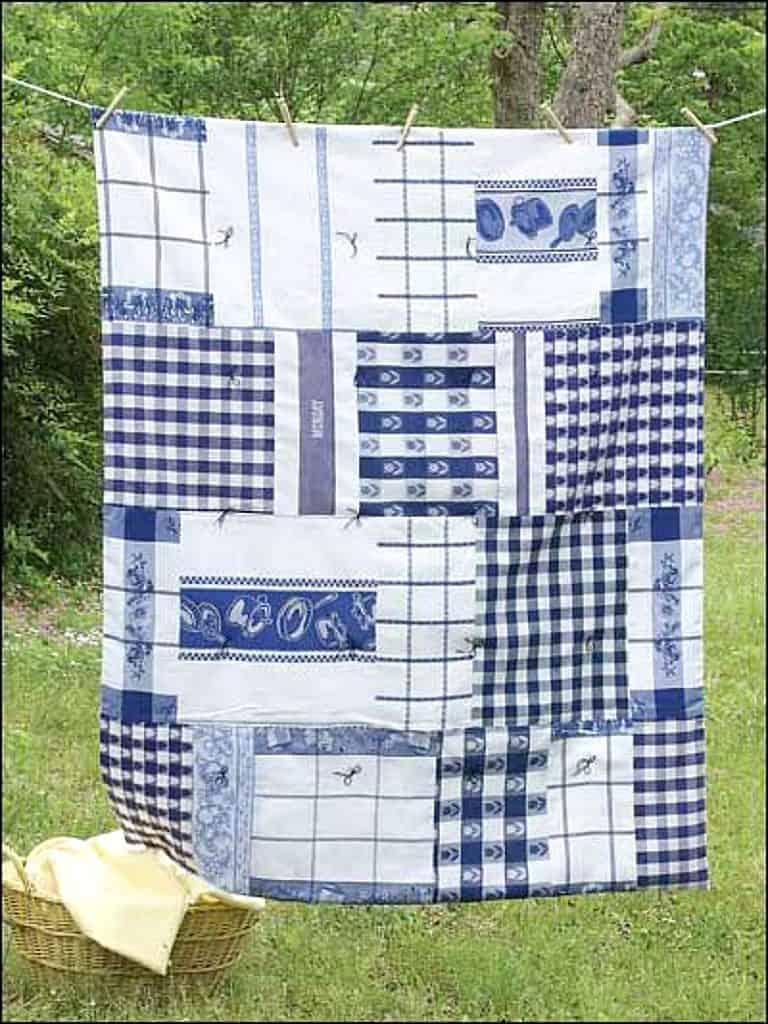 Make Aprons
These aprons are so cute I would hate to get them dirty. 10 Minutes and you are done.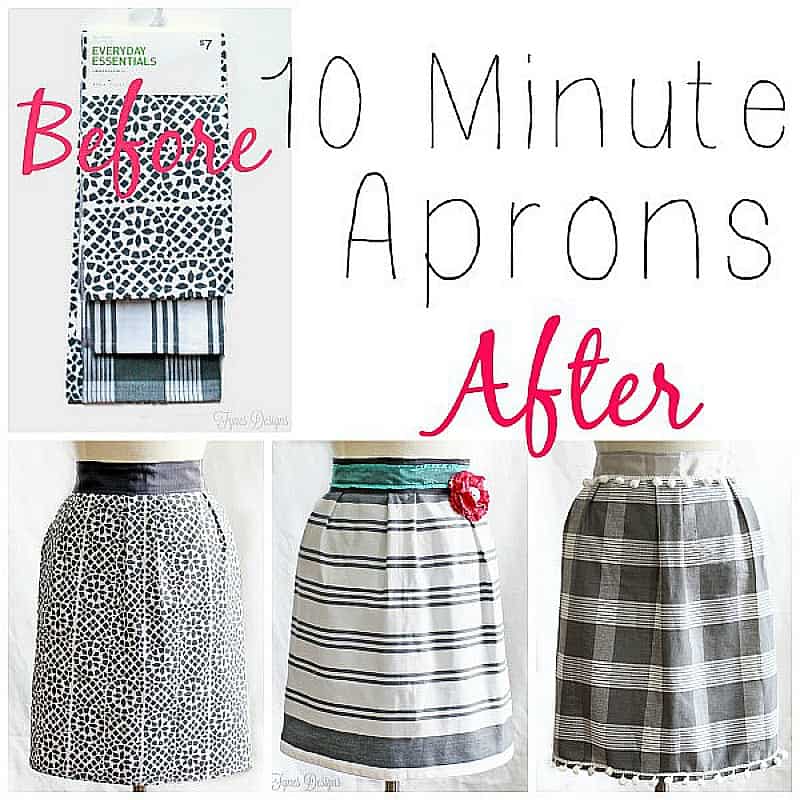 Make Napkins
Using dish towels as napkins is a popular practice in restaurants this days. Why shouldn't we follow their lead? I've bought dish towels from a restaurant on vacation and brought them home. Ikea has great farmhouse looking dish towels that make great napkins.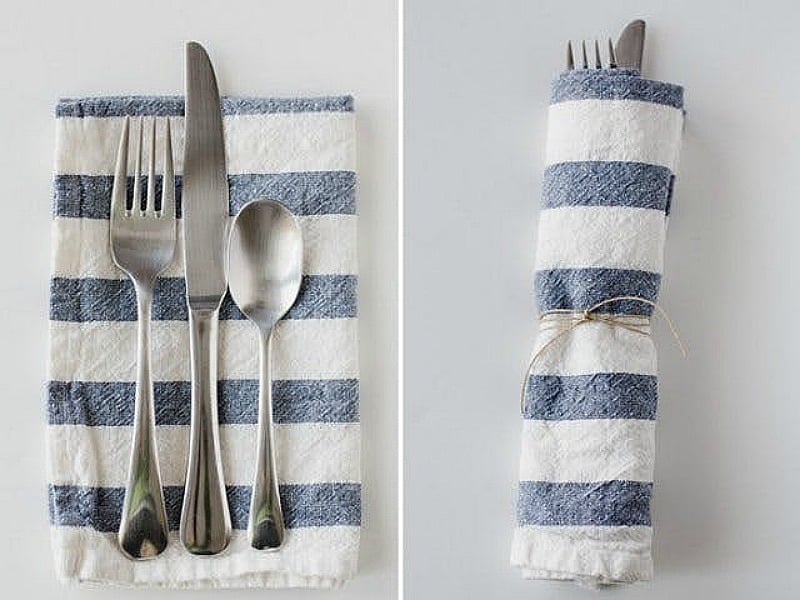 Make a Tote Bag
This is one of my favorite ideas. Don't you love this dish towel? I'm going to be on the look out for a dish towel to repurpose as a tote.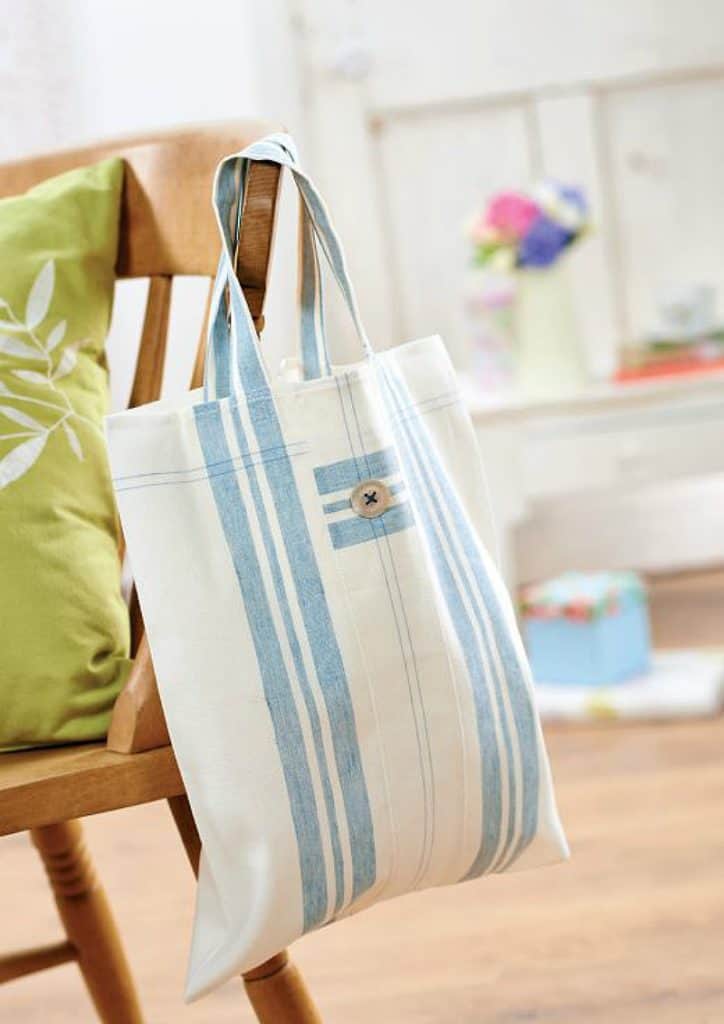 Make a Bread Basket
If you can fold, you can make this practical bread basket with a dish towel from Martha Stewart.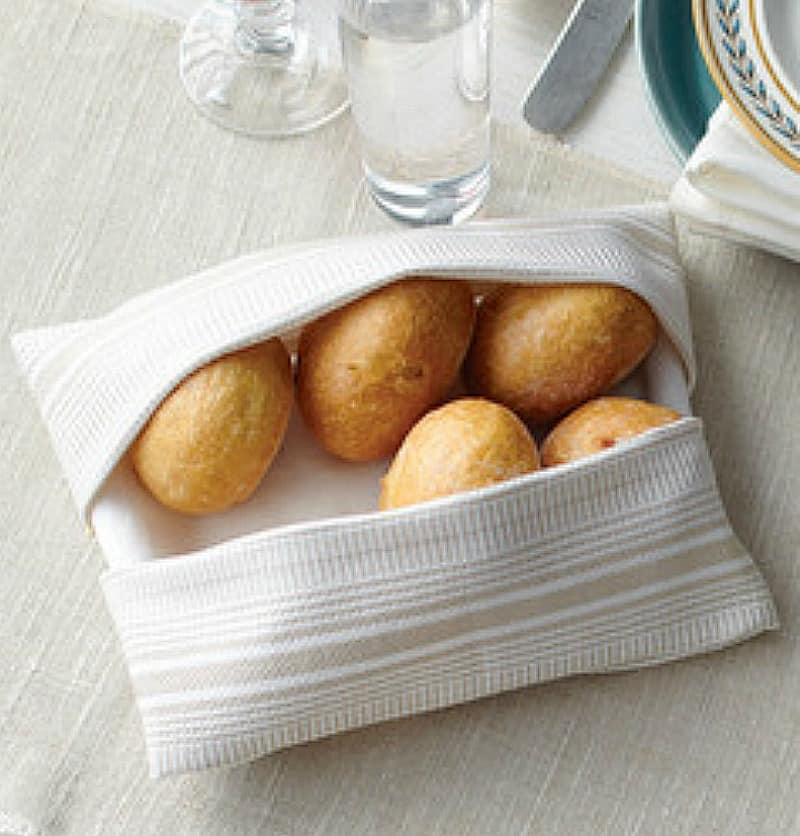 Make Curtains or a Valence
Dish towels can be used for window treatments with not much area needs to be covered, such as for cafe curtains or valences from Sand and Sisal. Once again, Ikea comes to the rescue with this curtain style.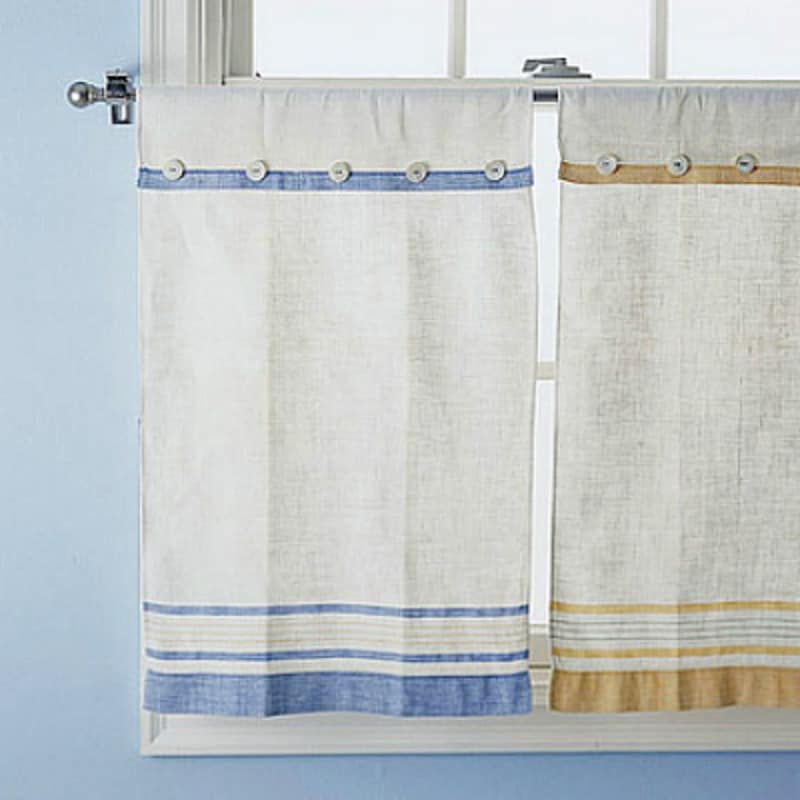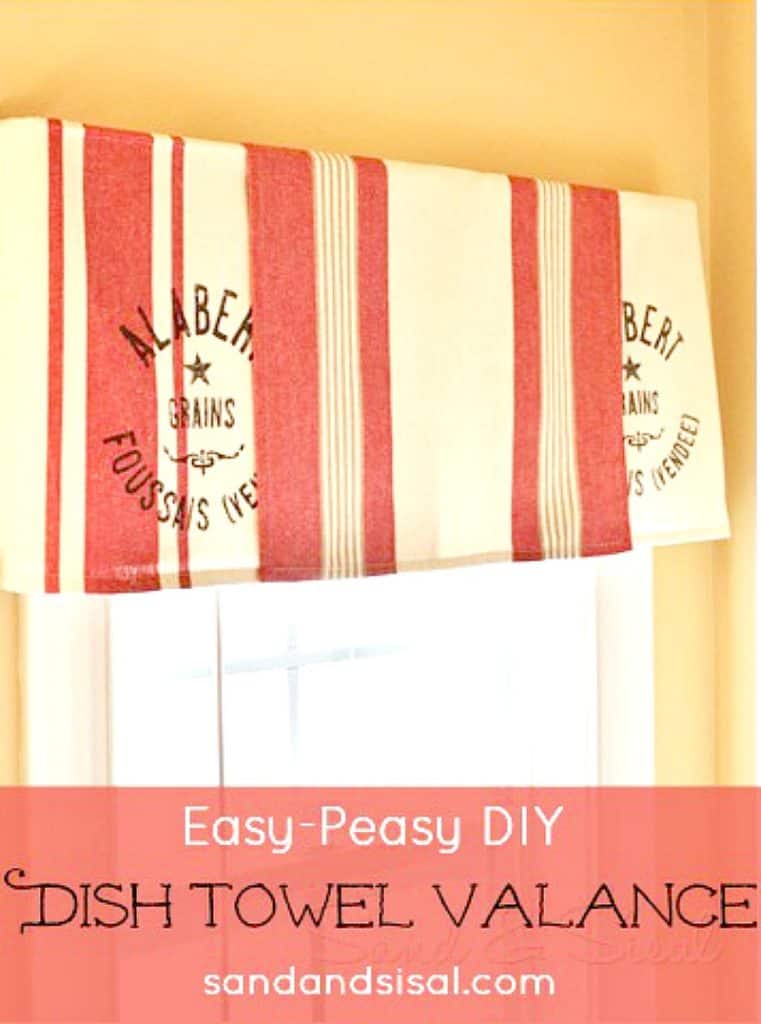 Make Stockings
Grain sack style dish towels give that farmhouse or French style we love. What Christmas decorations ~ repurposing dish towels to make little stockings is a brilliant idea from Dreamy Whites.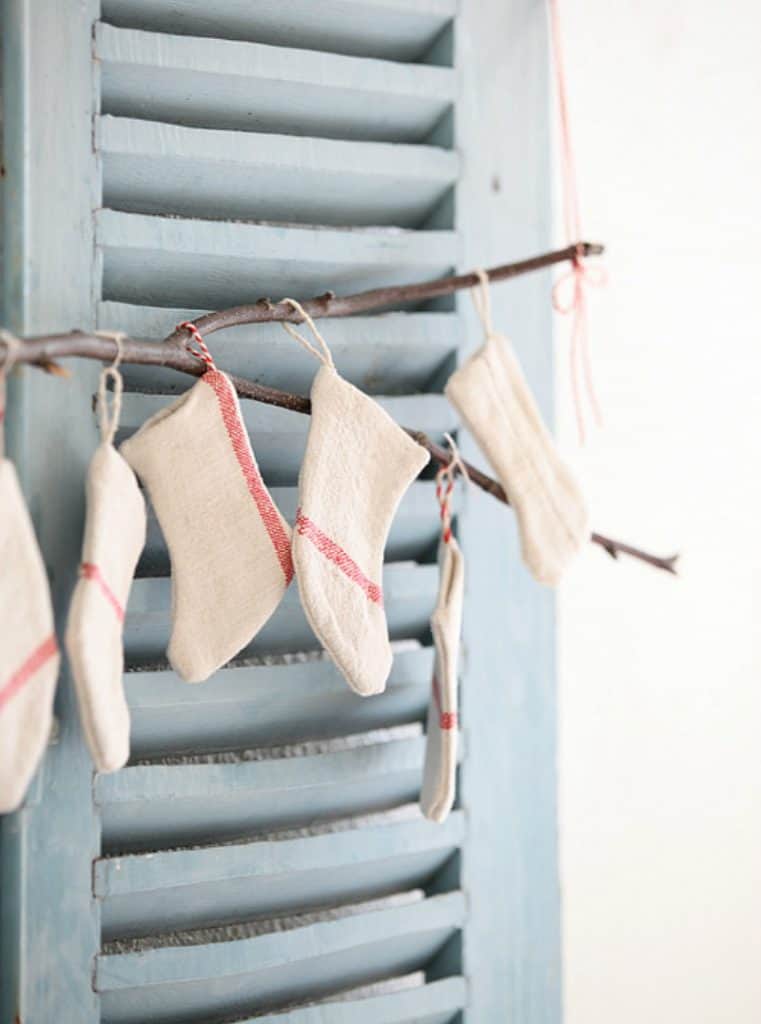 Use as Gift Wrap
Using dish towels as gift wrap is a wonderful idea, especially when the gift is one for the kitchen, such as a cookbook or kitchen utensil. Check out this ideas from
Cool Mom Picks, Joyful Scribblings and Brit and Co.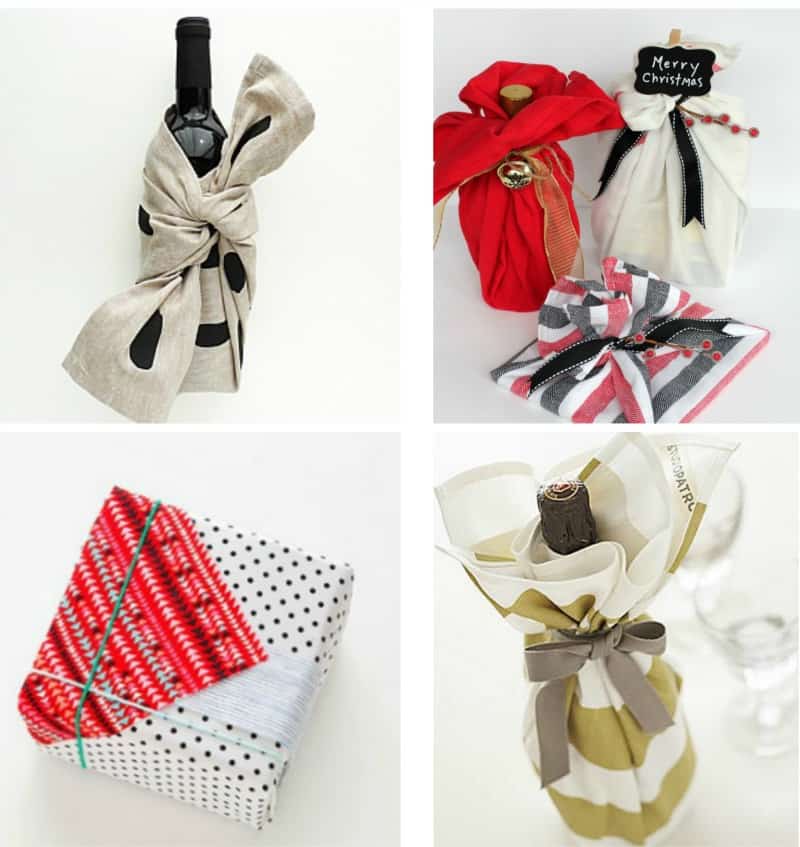 I bet you can think of more uses for repurposing dish towels.
Here's the cute towel that I'll be giving away to one lucky person. Be sure to sign~up to receive my newsletter and be entered in the contest. There just might be a surprise inside the dish towel for you.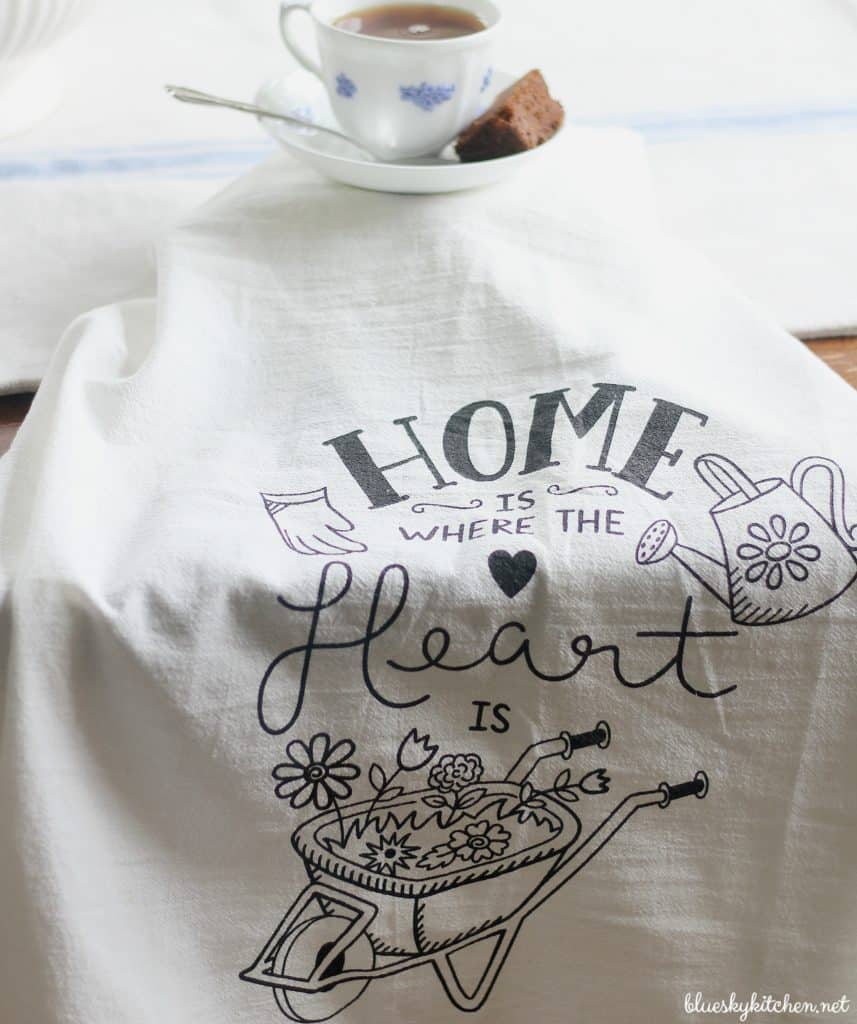 So start thinking of ways you can use a dish towel.