10 FabulousThanksgiving Appetizer Ideas
Are you thinking about your Thanksgiving menu yet? Here are 10 fabulous Thanksgiving appetizer ideas to get your turkey-day celebration off to a delicious start.
We are about five weeks away from Thanksgiving. Let's not make any excuses that this is the biggest eat-fest of the year.
While we celebrate our blessings with gratitude and football, let's start planning a Thanksgiving menu that will satisfy family and friends.
Will you be hosting this year? Then you have your work cut out for you.
Or will you be attending Thanksgiving dinner at mom's, Aunt Martha's or grandma's house? That requires bringing an appetizer, side dish or dessert.
This year, for the first time in I can't remember when, all our kids, one son-in-law, an aunt and uncle, and three grandkids will be coming for Thanksgiving. I'm so excited . . . . .
Since all of them (except the aunt and uncle) will be coming in from out out-of-town, I'll be making the entire meal with my daughters' help and Sweet Shark's help. That will require a lot of early preparation.
On Thanksgiving Day, everyone will be hanging about, waiting for turkey, ham, and all the fixings. Thanksgiving appetizers to keep them "from starving" will be in order.
Of course, I went to Pinterest to search for some new Thanksgiving appetizer ideas. I found ten that I know will appeal to different tastes, abilities, and age groups.
Welcome to 10 Fabulous Finds at Bluesky Browsing #60.
Think of 10 Fabulous Finds as a home decor/DIY/Craft/recipe Readers' Digest.
In case you are new to Bluesky at Home, what fabulous finds do I share at Bluesky Browsing?
ideas to help you in your home decor efforts
fun holiday decoration ideas
ideas for better organization and efficiency
a yummy recipe or cocktail
fun DIY projects
the latest trends in home decor
a quirky new find or two
Focusing on finding new projects, resources, tips, new ideas, and inspiration for you is my main task. I'm constantly discovering fabulous finds to inspire us. My goal is to help you find ideas for your home decor, your crafting, your home organization, and anything about home.
Are you a new or intermediate blogger? Every week I share valuable blogging resources and tips. If you would like to receive The Blogger Bulletin, please join the Blogger Bulletin. It's just once a week and is a quick read.
ON THE HOME FRONT
Our mornings continue to be downright chilly, which is wonderful for morning walks.
I finished packing away the spring/summer wardrobe and getting out fall/winter clothes. My closet went from pinks, blues, and greens to browns, rusts, and burgundy.
I had the most fun hosting some girlfriends for a get-together. The weather was perfect for visiting outdoors over a glass of wine as the sun went down. Everyone brought either an appetizer, a bottle of wine or a dessert. I made a yummy fall salad accompanied by a delicious cranberry and ricotta crostini. (Look for that recipe next Tuesday on our Pinterest Challenge. ) It was great to catch up.
Yesterday my friend Sheri of Savvy in the Suburbs came over for a few hours. Sheri and I met at The Achieve Conference a few weeks ago. She only lives about 45 minutes from me. We talked about blogging, and Pinterest and shared "how we do things". It was so fun to visit with her again.
This week the blog was about getting ready fir the holidays and a new DIY project: 23 Things to Declutter Before the Holidays and How to Make Easy Wood Block Pumpkins.
Thanksgiving Appetizer Ideas for the Holiday: 10 Fabulous Finds
Here we go with Bluesky Browsing #60.
These Thanksgiving appetizer ideas are gathered from my search on Pinterest. You can see more holiday ideas on these Pinterest Boards:
I love the flavors of fall. Some ingredients just lend themselves to this seasonal time. What ingredients do I look for in Thanksgiving appetizer ideas?
pumpkin
cranberries
butternut squash
pecans
pomegranates
maple syrup
cinnamon
anything with bacon
cheese
puff pastry
carrots
sweet potatoes
Brussels sprouts
All these ingredients work well, especially for Thanksgiving appetizer ideas.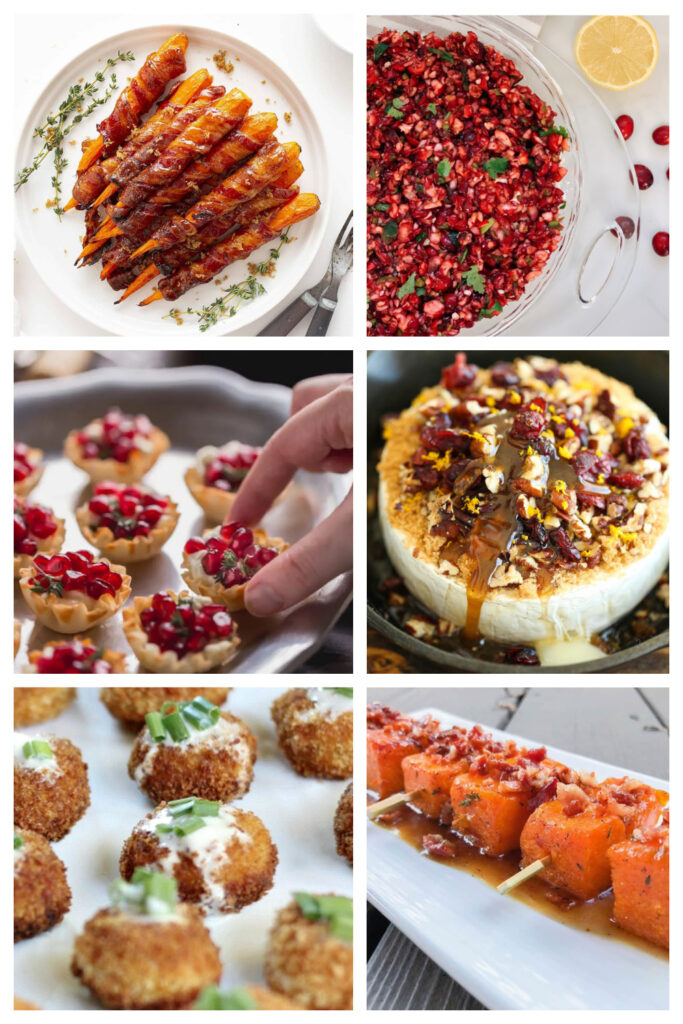 Enjoy them all.
Just FYI: I'm picky about my dishes so know that I scrolled and scrolled to find these 10 Thanksgiving appetizer ideas. For me, appetizers should be easy to eat, require minimal (as in zero) utensils, and not fill up your guests too much.
Let me know what you think of these Halloween decorating ideas for your home. Which ones were your favorites? I hope that you'll Pin these Halloween Home Decor Decorating Ideas posts.
Visit my Pinterest Board ~ Thanksgiving Recipes and follow for more ideas.
What do you think of this new roundup format? From a creator's standpoint, I love it. Here you find out more about Tasty Roundups.
I'd love to know what subjects you are most curious about. Let me know in the comments and I'll search browse for them. Be sure to PIN to keep these ideas handy.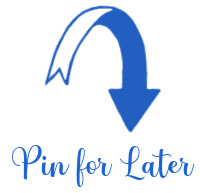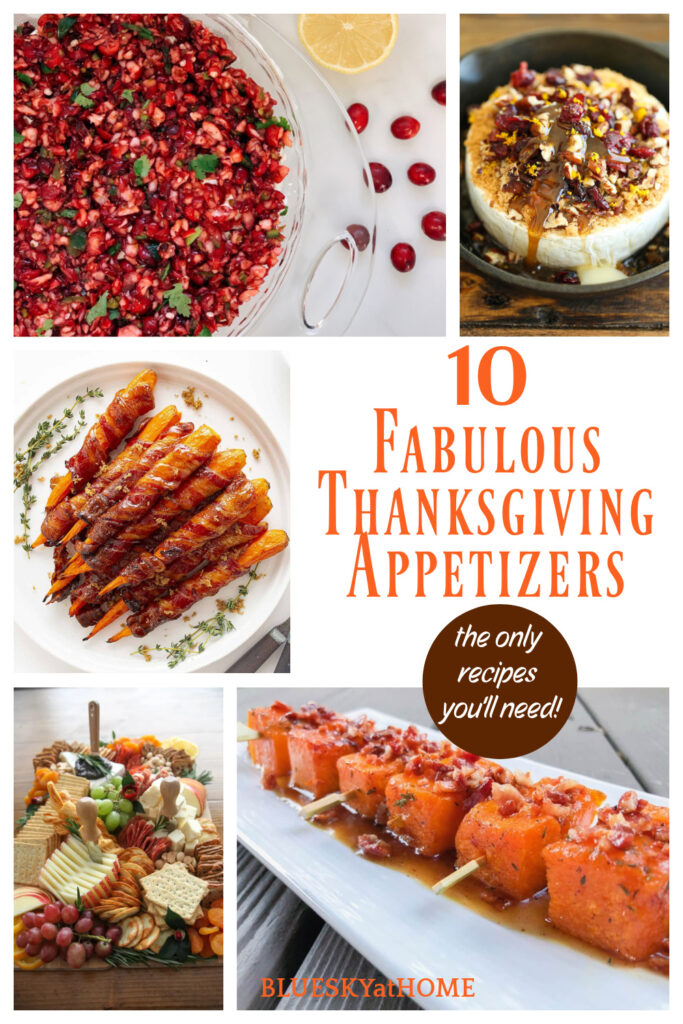 In between writing posts, listening to podcasts, reading, doing various blogging tasks, and walking Nola, I'll be browsing away.