10 Fabulous Finds at Bluesky Browsing #12
This week was all about fall and Thanksgiving. I have new 10 fabulous finds for your home, inspiration for making crafts, and resources to inspire, entertain or inform you.
Your feedback about Bluesky Browsing has been so appreciated. I think you enjoy reading it as much as I love sharing the fabulous finds.
Sweet Shark and I are in Savannah. After spending three days with friends in Hilton Head, we are now celebrating our anniversary in one of our favorite cities. This is our first vacation in almost two years, and we are enjoyinging every moment.
What ideas for the coming months do you need? I hope I can give you some great ones.
I'm constantly discovering fabulous finds to inspire us. My goal is to help you find ideas for your home decor, your crafting, your home organization, and anything about home. I'll throw in some good blogging information that I think will be beneficial to you.
Ready to see this week's fab finds?
10 Fabulous Finds at Bluesky Browsing #12
This post contains affiliate links to products and resources you may love to have. If you should purchase anything from this site, I may be compensated, but you don't pay a penny more.
ON THE BLOG FRONT
Not much on the blog front. I promised Sweet Shark and myself that I would concentrate on relaxing and enjoying our time away from home.
Through the miracle of scheduling ahead, I shared 3 great posts: 10 Fabulous Finds #11, 5 Ways to Decorate with Fall Foliage, 9 Awesome Thanksgiving DIY Projects.
ON THE HOME FRONT
Since we are out of town, enjoying Georgia and South Carolina, home is taking care of itself.
10 FABULOUS FINDS FOR THE HOME, CRAFTS AND RESOURCES TO SHARE
This post contains affiliate links to products recommended here. If you should order anything from this site, I may receive compensation, but you don't pay a penny more.
Here we go with Bluesky Browsing #12. This is a really great list for anyone.
Since we are getting in Thanksgiving mode, I thought it would be nice to share these 7 Ways to Practice Gratitude in Your Life from Maria at Krafty Planner.
2. Google is the king of all things blogging. We hang onto every word and article, trying to discover what Google Analytics really wants bloggers to do. Here is an article from Google's John Mueller on what Google advises to do: spend time improving your content (Is that a surprise?)
3. Does the thought of hosting a big Thanksgiving dinner send you running to the hills? Stacy Ling of Bricks and Blooms shares 9 Tips to Hosting the Best Thanksgiving Dinner Ever.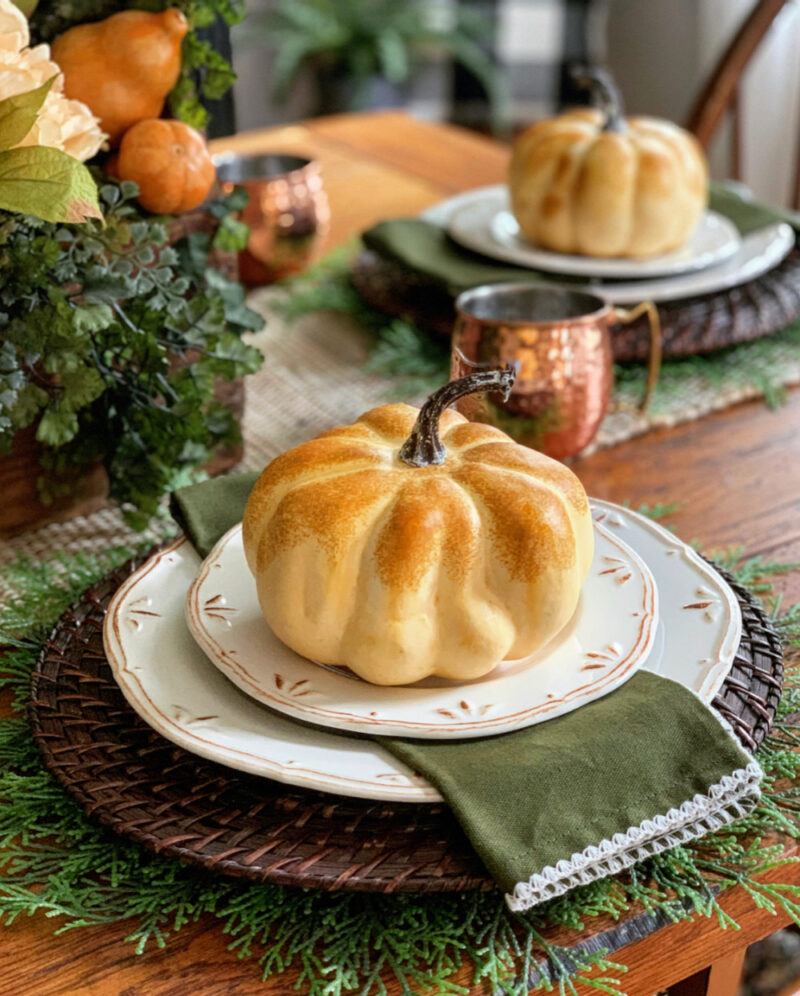 4. Pinterest Guru Amy LeBlanc of Levee Road Studio sent this announcement out:
"In response to market rumors regarding a potential acquisition of Pinterest by PayPal, PayPal stated that it is not pursuing an acquisition of Pinterest at this time."
That's good to know. I don't think anyone wants more changes to Pinterest.
5. I just ordered the prettiest fall throw. It's in soft orange and tan and white. It's plaid. It has fringe. I just had to share. It will be here when we get home from SC/Georgia.
6. In my continuing search for great fall (or anytime cocktails), I found this delicious Pumpkin Spice White Russian. I love White Russians ~ vodka and Kahlua with a bit of cream on the rocks; this pumpkin spice version sounds heavenly.
7. Chrysanthemums are not only one of the hardest flowers to spell, they are certainly one of fall's most popular flowers. Sometimes, they don't seem to last as long as we would like. That's why I was pleased to read this article on Common Mistakes to Avoid in Growing Mums. Yikes, I was doing a few things wrong. How about you?
8. As a hostess for a weekly link party (Tuesday Turn About at 5 PM Central) and as a blogger who sometimes needs to save images from other bloggers to share for round~ups or like every week in this post, I get so frustrated when I save an image and then discover is a .webp. You can't edit for resizing or cropping to fit your post.
I've been searching for a quick and easy way to convert .webp to .jpg that actually works. I finally found it. It's called Cloud Convert. It not only works, but it's also fast and easy and free!
I found this handy tool at Tom's Guide. Scroll down until you see the headline How to Convert WEBP to JPEG or PNG using an online converter. Tom explains exactly how to use Cloud Convert. It's a game~changer.
9. Do you need extra glasses for Thanksgiving dinner? Do you want them A. to be pretty, and B. to be inexpensive? I found the prettiest glasses, fit for a king. They are prettier in real life than in the picture. Trust me. I'm setting my Thanksgiving table in a couple of weeks and I will definitely be using them.
10. BOOK OF THE WEEK: As I shared last week, I am an avid reader. I'm never without a book. I keep a running list of books I read. I checked and I now have 796 on the list.
Although my favorite genre is historical fiction, I love good fiction, especially set in the South about relationships. Right before we left for Savannah, I finished my latest book.
Ironically, the book I just finished is The Memory of Water by Karen White. White is a well~known writer of fiction set in the Southeast. I've read a few of her other books. This story, set in South Carolina Lowcountry, follows the tragic tale of two sisters, estranged for years, as they deal with the death of their mother in a boating accident when they were young girls. The death of their mother, who had mental issues, tears the girls apart as they grow into teenagers and young women.
Another boating accident years later involving older sister Diana and her young son Gil brings the younger sister home. Their relationship, as they try to heal the son's inability to speak, is the central core of the book. It's further complicated by the presence of Diana's ex~husband who is desperate to cure his son as he finds himself romantically drawn to younger sister Marnie.
The lure of the ocean and sailing is a backdrop to the story. Told in first person by the four main characters, it will pull you into the emotions and struggles they face and the mystery of two boating accidents that bind them all together.
That wraps up the 12th edition of Bluesky Browsing. What did you think of this week's 10 favorite finds? Which was your favorite?
What are your favorite topics? I'd love to know what topics you are curious about. Let me know in the comments and I'll search browse for them. Be sure to PIN to keep these ideas handy.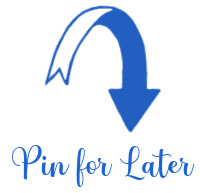 In between writing posts, taking courses, reading, and doing various blogging tasks, and walking Nola, I'll be browsing away.
Have a great weekend. I'll be thinking of you from the beautiful city of Savannah.