10 Fabulous Finds at Bluesky Browsing #13
This week was all about Thanksgiving. I have new 10 fabulous finds for your home, inspiration for making crafts, and resources to inspire, entertain or inform you.
Thank you for letting me know that you like Bluesky Browsing. I am so happy about that. I think you enjoy reading it as much as I love sharing the fabulous finds.
From now until the end of the year, we will be focusing on Thanksgiving and Christmas. I'm on the search for great ideas to share with you.
I'm constantly discovering fabulous finds to inspire us. My goal is to help you find ideas for your home decor, your crafting, your home organization, and anything about home. I'll throw in some good blogging information that I think will be beneficial to you.
Ready to see this week's fab finds?
10 Fabulous Finds at Bluesky Browsing #13
This post contains affiliate links to products and resources you may love to have. If you should purchase anything from this site, I may be compensated, but you don't pay a penny more.
In case you missed last week's 10 Fabulous Finds, here is Bluesky Browsing #12.
ON THE BLOG FRONT
After being on vacation last week, I jumped back into a normal blogging schedule (with one foot on Monday and then both feet on Tuesday). It can be hard to get back into a regular routine. But there was so much to do and I was anxious to get going.
I watched Mike Futia's (Stupid Simple SEO) 5~part series Niche Site Bootcamp. It was very good and I learned so much. I love Mike's lessons: they are short, to the point, clear and consise. You sign up, he sends you a daily email link, and can watch at your convenience. And they are always full of actionable steps.
I started up again with Debbie Gartner's Journey to the Center of Amazon course. It continues to be informative and actionable. Well worth the price and the time.
I discovered how to schedule Facebook posts using the Facebook Business Suite app on your iPhone. It is so easy!! If you have a FB business page for your blog, check it out. I'm going to share more details on my BLOGGING TIPS on my Monday Newsletter and on Tuesday Turn About (subscribe to receive both).
After spending several hundred dollars over the past years on planners, I decided for 2022 to change to a digital planner. I started searching for a digital planner that I can print off for next year. I've narrowed the list down to three. I'll share later when I've made my final choice.
This week at Bluesky at Home was all about Thanksgiving: 10 Fabulous Finds #12, The Perfect Pumpkin Martin for Thanksgiving, A Simple Farmhouse~Style Thanksgiving Sign, Easy Thanksgiving Signs for Your Thanksgiving Mantel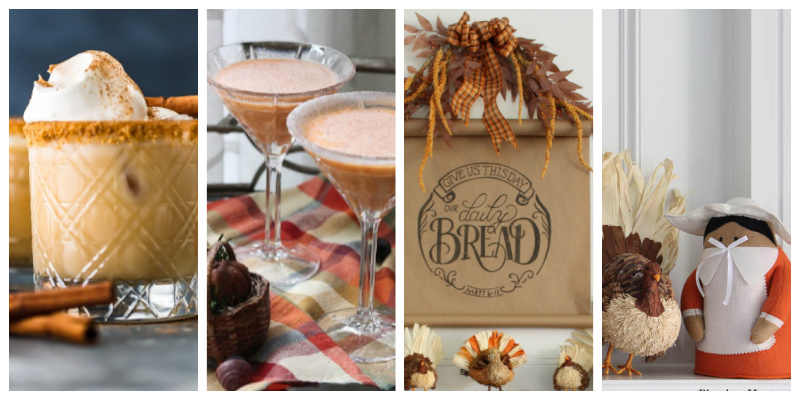 ON THE HOME FRONT
After a fabulous trip to Hilton Head and Savannah (I shared some on my Instagram.), we arrived home to a few days of cold and rainy weather. But that didn't stop me from starting decorating for Thanksgiving.
Over the past few months, my office desk counter had gotten messy and disorganized. Does that happen to you? Surprisingly, it took only about 30 minutes. It's so great to see a clean desk area without stacks of papers. The papers are filed away and I've gained about 2 feet of counter space. What a great feeling.
Next, I was inspired to clean out the area under our kitchen sink. Please tell me I'm not the only one who needs this! First I removed everything from the area and removed the shelf liner. Then I threw away cleaners I didn't need and washed the plastic containers. I rearranged the remaining cleaners. After about an hour, I now have a neat and organized space.
There was a storm while we were out of town. I spent some time picking up branches in the yard and flower beds.
I discovered a neighbor throwing away a few dozen perfectly good pumpkins. What a shame! I drove my car down the street and rescued most of them. They are now in my front yard. His loss, my gain!
Of course, decorating for Thanksgiving was high on my to~do list. I'm so glad that we packed up all tlhe Halloween decorations before we left town.
10 FABULOUS FINDS FOR THE HOME, CRAFTS AND RESOURCES TO SHARE
This post contains affiliate links to products recommended here. If you should order anything from this site, I may receive compensation, but you don't pay a penny more.
Here we go with Bluesky Browsing #13. This is a really great list for anyone.
Since we are getting in Thanksgiving mode, I thought it would be nice to share these ways to help your family and friends express their blessings and show appreciation.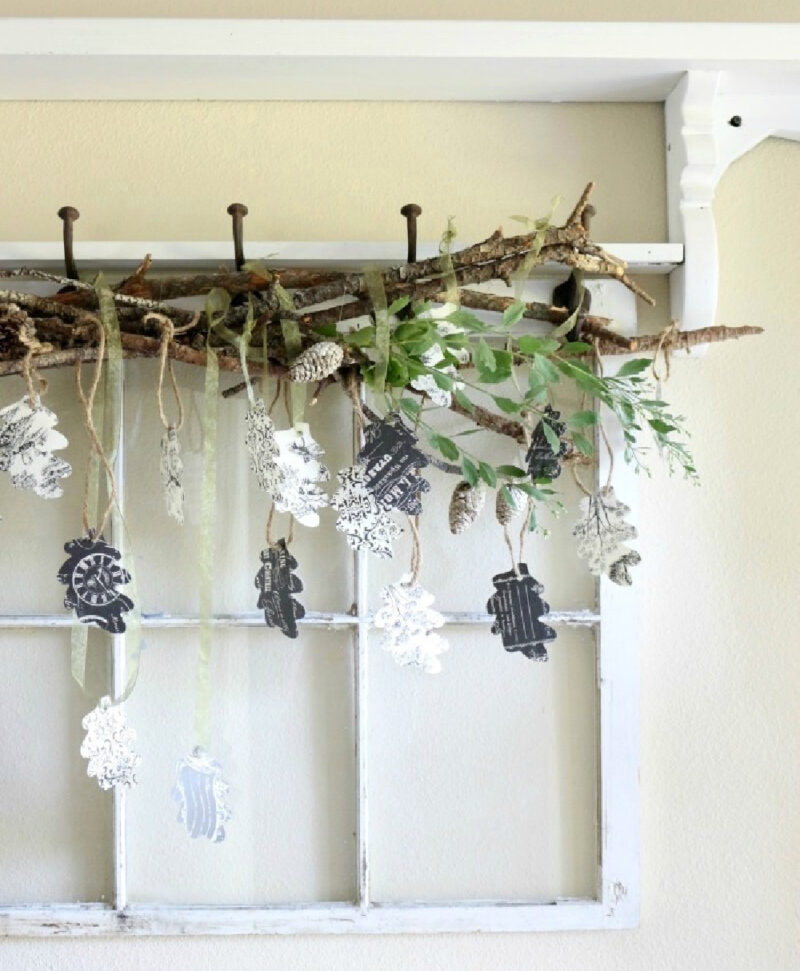 2. I've mentioned how much I love Tasty Pins. (Read about it on My Favorite Things Page.) Tasty Pins recently came out with two new features that will give your Pinterest Pins and Follow a big boost:  Follow Me Button and Pinterest Image Banner. It took me all of 3 minutes to set both up on my dashboard. If you don't have Tasty Pins, I really encourage you to try it. The benefits and features far outweigh the minimal price.
3. I cannot tell a lie: I love cupcakes. This time of year anything with a little pumpkin flavor is a winner with me. I've Pinned and printed this yummy pumpkin cupcake recipe.
4. Will you be hosting Thanksgiving for the first time? Or do you need a Thanksgiving guide to get the turkey, sides, and dessert on the table before midnight without going crazy? This guide will help you be the perfect hostess and enjoy the day.
5. Have you noticed something different while scrolling on your mobile phone? That's because Google launched continuous scrolling on mobile devices. Read all about it and see what it means for your mobile use.
6. Need one more cupcake recipe? Of course, you do. This is one of my all~time favorites: Chocolate Pumpkin Cupcakes with Nutella Frosting. In this post I have them decorated for Halloween, but they would be perfect for Thanksgiving.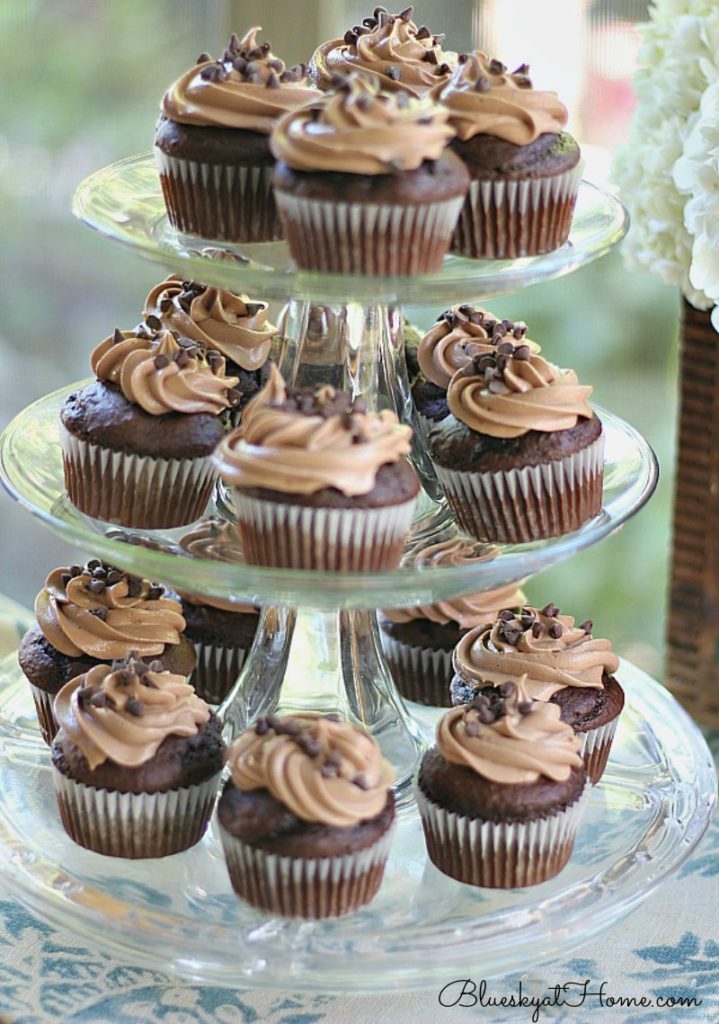 7. Do you ever wonder what are the best SEO tools to use in your blogging business? I found a list of 18 tools to help your SEO efforts.
8. Do you use stock photography? There are some great stock photography memberships available. Personally, I use Ivory Mix and the stock photography within PicMonkey. Using stock photography is a great resource for filling in your blog and social media posts with beautiful images. Whether or not you are currently using stock photography, this article breaks down all the dos and don'ts.
9. I love stenciling and A Makers' Studio just released 11 new fall and Thanksgiving stencils. Grab them now for making some cute Thanksgiving decorations.
10. BOOK OF THE WEEK: As I shared, I am an avid reader. I'm never without a book. I keep a running list of books I read. I checked and I now have 797 on the list.
You may be familiar with best~seller author Kate Quinn. The Rose Code is her most recent book that I read last summer. It fits right in two subjects I love: World War II stories and how women had such a big impact. A little mystery and spying are also involved.

You may remember the movie The Imitation Game with Benedict Cumberbatch about the British attempt to break the German Enigma Code at Bletchley Park. In this historical fiction story, Quinn brings together three diverse women ~ a debutante, a girl from the poor area of East End London, and a young, but brilliant, girl who has been brow~beaten by her mother. They all meet at Bletchley Park, trying to break the Enigma Code. But the real mystery lies in why one of them at the end of the war is committed to an insane asylum.
You'll love the back stories of all three women (one involved with the future Prince Phillip), how young women played a huge role in breaking the code, and how two of the women saved the other. The book is well~researched (I'm always Googling while reading books like this.) and based on real people. This book gets an A from me.
That wraps up the 13th edition of Bluesky Browsing. What was your favorite from this collection of 10 favorite finds?
What are your favorite topics? I'd love to know what topics you are curious about. Let me know in the comments and I'll search browse for them. Be sure to PIN to keep these ideas handy.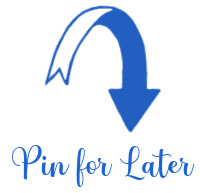 In between writing posts, taking courses, reading, and doing various blogging tasks, and walking Nola, I'll be browsing away.
Have a great weekend. I'll be thinking of you from the beautiful city of Savannah.