Yummy Avocado Cream Sauce Recipe
I hope you enjoyed the lesson on How to Make Fried Green Tomatoes.
The fun part ~ besides eating them ~ is how to serve them. I think fried green tomatoes should always be served on something ~ grits, come to mind ~ and have a sauce or dip on top.
Here's one sauce that I think goes beautifully with the crispiness of the tomato.
Yummy Avocado Cream Sauce
This sauce is a take on guacamole, but it has a smoother, sauce~like texture.
Cut your avocado ~ it should be very ripe ~ in half and scoop the pulp out into a bowl.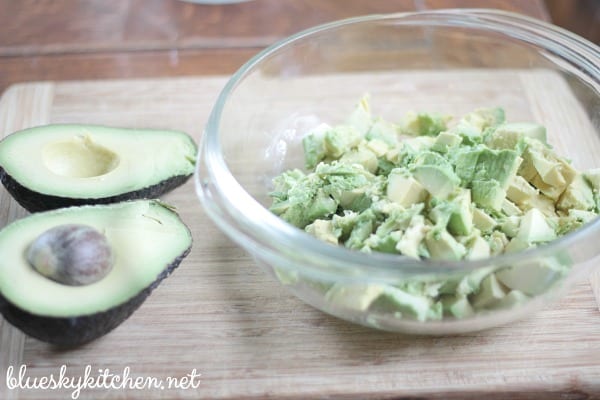 Use the back of a spoon or rubber spatula to mash the avocado. It should be really smooth. Add about 1/2 cup milk or half~and~half (That's what I used.) and blend.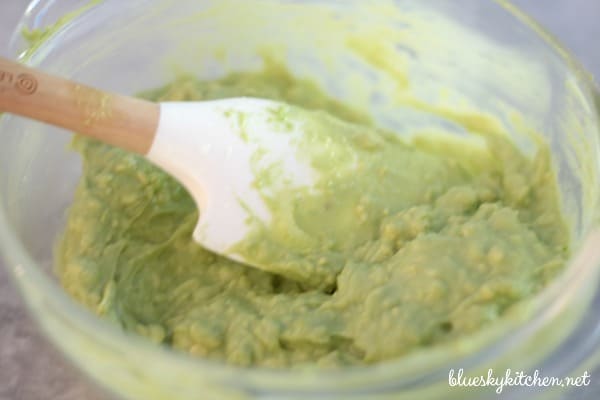 Squeeze the juice of one lemon into the avocado mixture and stir. The juice will make the sauce more "saucy" and add great pop of citrus flavor.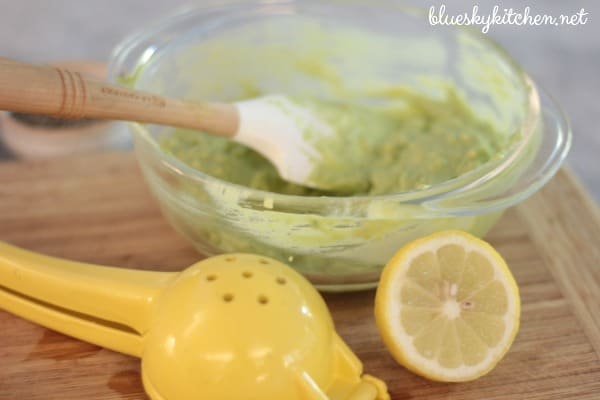 Add 1/4 cup finely chopped red or yellow onion, 1 garlic clove minced, and 1/2 of an jalapeño, finely diced. Stir to blend. Taste for seasoning and add kosher salt (I guarantee it will need it.) and pepper and more lemon juice, if needed. If you like your sauce spicier, add a few drops of Tabasco or a pinch of cayenne.
If not using immediately, place in a bowl, cover tightly with plastic wrap and place in the refrigerator.
TIP: Push the plastic wrap unto the sauce so it's touching. This little trick will keep the sauce from turning brown.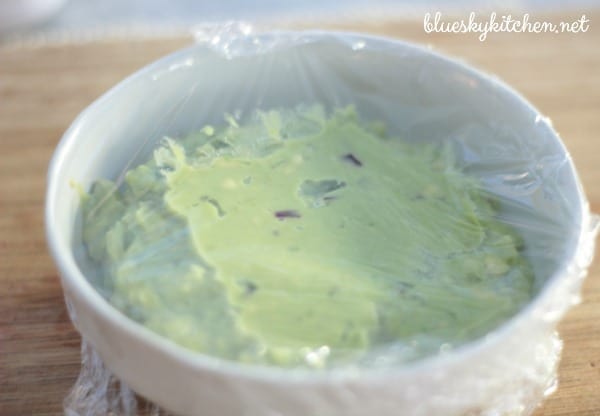 When you are ready to use the sauce, remove from the refrigerator and stir. If it has thickened add a tablespoon or 2 of half~and~half or milk and stir. Taste again for seasonings.
Serve with the fried green tomatoes. Or over a grilled chicken breast or pan~fried catfish or as a dip for grilled or fried shrimp. Have other ideas? Let me know.
I'll show you how I finished and served the complete dish on Friday. It's yummy. I promise.