19 Super Tips for a Successful Picnic this Summer
I don't know about you, but there is something about eating outside (or dining, if you want to be more formal) that always seems so appealing to me. Whether it's a lovely evening on a restaurant patio sipping chilled white wine or a rosé or in your own backyard, dining al fresco is just so, well, romantic. The ultimate outdoor dining experience is a picnic. I love a picnic, the freedom of being outdoors on a lazy afternoon or evening with a lovely array of delicious food spread out on a pretty blanket. Doesn't food taste better outdoors? Now, if the first thing that comes to mind when you hear the word "picnic" is ants, bugs or other crawling things, then I hope you'll indulge me. Here's my personal tried~and~true 19 super tips for a successful picnic this summer (you are planning one, right?) or anytime.
Before we get into the tips, the first thing that influences your picnic plans is your destination: a park, the beach, the lake? Well, here in Dallas we are 800 miles from any beach, so let's X the beach for now. Actually,one of our favorite picnic destinations is the Dallas Arboretum. It's one of the top 10 garden destinations ~ "one of the world's premier gardens". (If you are visiting Dallas, put it on your agenda.) We are so fortunate that it is just 20 minutes from our house. You can't beat the location for beautiful flora and fauna.
19 Super Tips for a Successful Picnic this Summer
Besides having a great mix of people, whether it be family, friends or an end~of~baseball~season celebration, a successful picnic has the same characteristics: planning ahead, preparing ahead and bringing the right equipment, food and beverages.
Equipment Tips for a Successful Picnic
This post contains affiliate links to products that I have used and highly recommend. If you should purchase any product through this post, I may receive some compensation, but you do not pay one penny more.
A

cooler

~ a must for transporting your cold food items. I recommend one

on wheels like the one that Sweet Shark and I have

. The added bonus of a cooler is that once you've removed your meal items, the cooler can be used as a small table or a seat.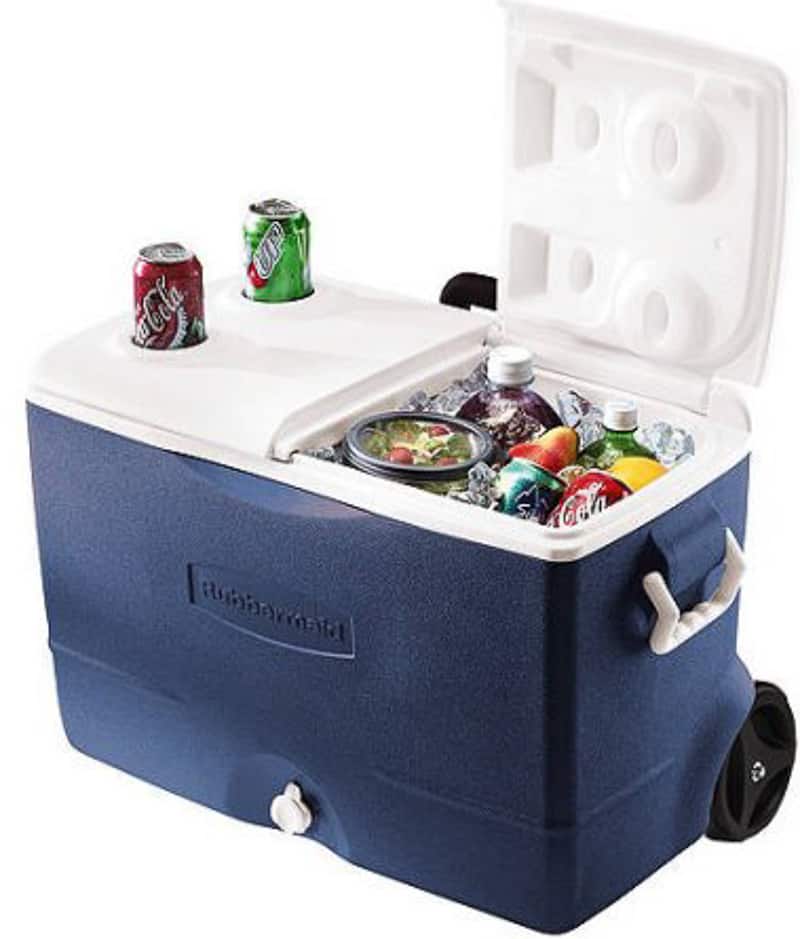 2. Bug spray ~ yes, let's acknowledge that we live in the land of mosquitos and chiggers and ants. Spray the attendees and the surrounding area as soon as you arrive at your picnic spot BEFORE unpacking anything so the spray doesn't get on your picnic are
3. Sunscreen ~ if it's a daytime picnic in summer, you don't want to burn to a crisp while enjoying the experience. Some kind of spray antiseptic is also good if kids are involved.
4. Trash bags ~ for gathering up and discarding trash (plates, napkins, empty bottles, etc.)
5. Baby wipes and/or hand sanitizer ~ a package of baby wipes are my go~to for cleaning hands and (kids') faces.
6.Paper towels ~ can be used as napkins or to wipe up any spill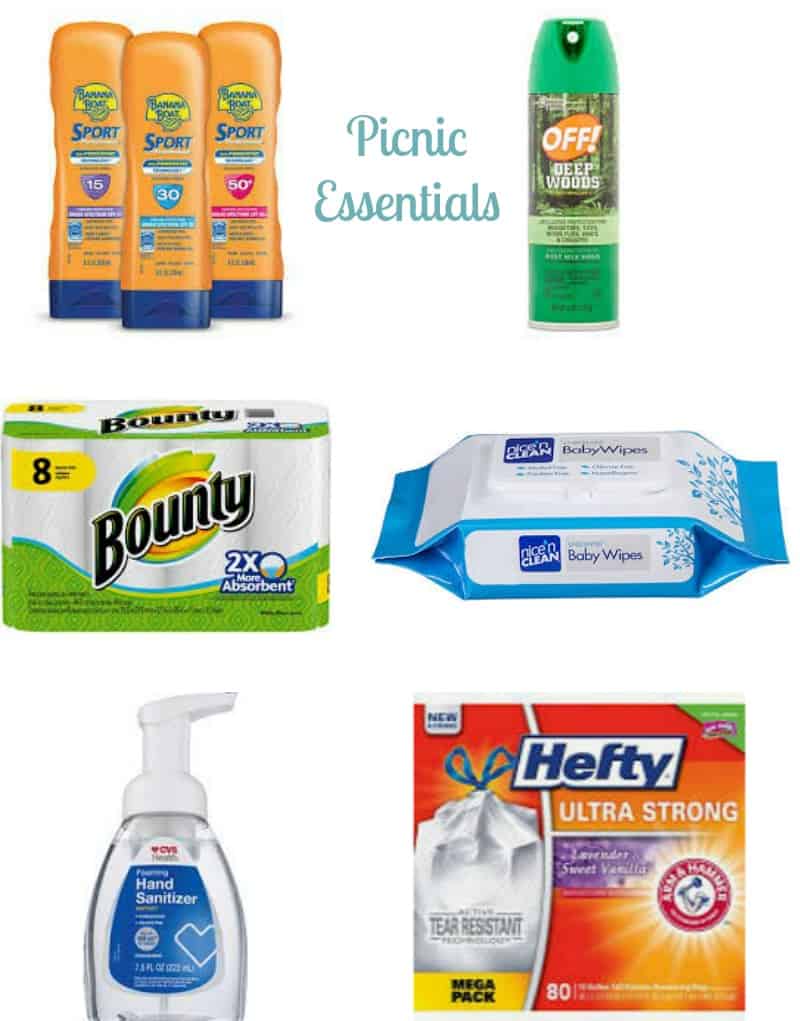 7. Beach towels or a blanket ~ I like as soft a surface to sit on as possible. Large fluffy beach towels or a large cotton blanket provide a nice area to sit on and can be easily washed if any spills occur. I love these new ones that I ordered from Sobel at Home. They were the towels at the hotel we stayed at in Sandestin.
8. Plastic picnic tablecloth ~ I like to place a pretty plastic tablecloth on top of the blanket. It provides extra padding to sit on and it is easily wiped clean if a spill occurs.
9. Cutting board or large tray ~ provides a firm surface to set your meal or drinks on. I love the Boos cutting boards that we have because they are attractive and sturdy and last forever.
10. Large beach tote or a second cooler for all the other eating paraphernalia: napkins, food items that don't need refrigeration (chips, nuts, bread, condiments, plastic baggies for taking home leftovers.) I love the lemon motif on this tote that a group of ladies from one of my cooking classes gave me that summer.
Food Tips for a Successful Picnic
When it comes to food, easy and make~ahead is the name of the game. Minimal silverware, finger food, or just a fork. You can use paper plates, but I think nice plastic ones add a bit more sophistication to the event. It really depends on the type of picnic you are having and whether or not children are involved. Just remember that certain foods have to be kept cold (potato salad, cole slaw) for safety reasons or served hot for best taste (baked beans). As much as I love them, I prefer not to include these at a picnic ~ less to worry about.
Here are some items that make great picnic fare.
Sandwiches

~ make ahead and wrap individually in waxed or parchment paper and tie with decorative kitchen string; really cute and makes your picnic special. I love this sandwich styled by Leah from Freutcake.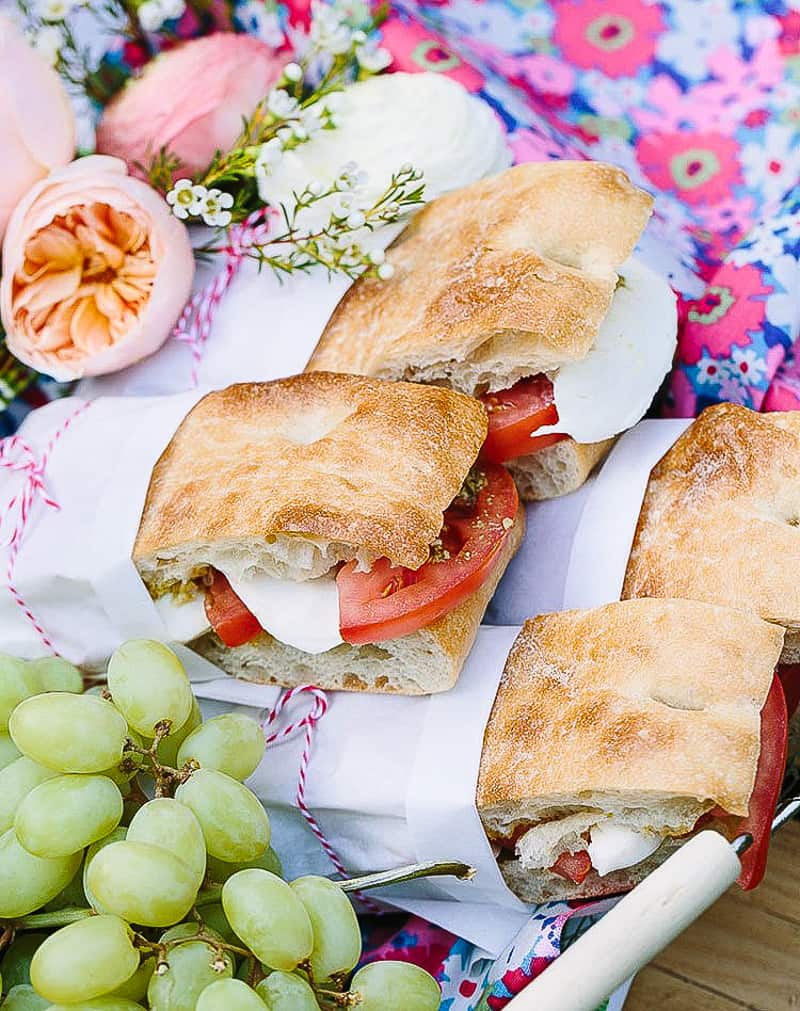 TIP: freeze your bread before making your sandwiches. By the time you are ready to serve the meal, the bread will have thawed, but will taste fresh and it keeps the other ingredients ~ ham, turkey, mayo ~ cold. I promise it won't be soggy.
2. Fried chicken drumettes or tenders ~ I love fried chicken because it tastes good hot, cold or room temp. It travels well and it's great finger food.
3. Charcuterie ~ Nothing beats a charcuterie board, especially if it's an adult only picnic. Go to your favorite deli and pick up a variety of fresh bread, cheeses, cured meats, nuts, olives, hummus (which I like because it's not mayonnaise~based), cocktail trash, and raw or grilled vegetables. Arrange all your items on your cutting board by color or type of food and you have a lovely presentation.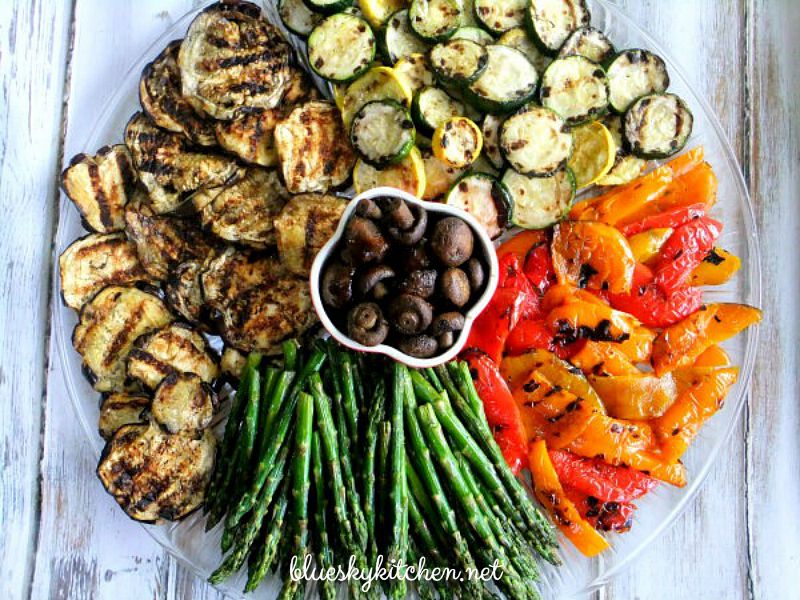 4. Sliced fruit ~ apples, orange sections, melons, grapes or berries are a nice addition to the meal for a cool and refreshing bite. I'd provide toothpicks for easy pick~up.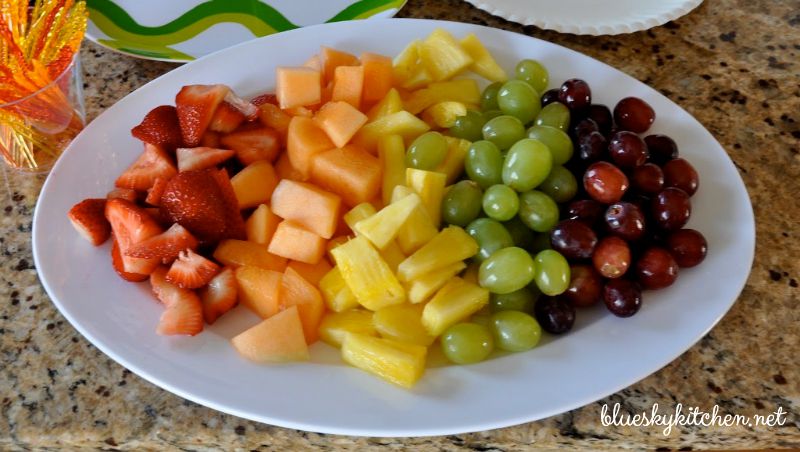 TIP: instead of squeezing lemon juice on fruit to keep it from browning, use pineapple juice. It works just as well, but doesn't impart a tart flavor to the fruit.
TIP: frozen grapes are delicious and they help to keep other foods cold.
5. For sweets, I prefer cookies rather than cake. They are easy to pack and eat sitting on the ground. And they aren't messy. If you want to bring cake, keep it simple: a lemon pound cake is better than something with icing that can melt.
TIP: For a pound cake, freeze it ahead for the same reasons as bread. I would slice it ahead, but wrap as one cake in foil prior to freezing.
Beverages Tips for a Successful Picnic
Always bring

frozen bottled water

. The frozen bottles act as ice packs and will stay cold at the picnic.
For kids,

juice packs

are the only way to go. They also can be frozen ahead and then can later be thrown in your trash bag (you brought a trash bag, right?)

Lemonade

and other fruit juices can be frozen ahead of time, too.
TIP: Lemonade can be frozen in ice cube trays and added to thawed lemonade to stay really cold and not dilute the drink.
4. For grown~up libations, I like wine at a picnic, especially a rosé or a sparking wine. Chill your bottles ahead of time and bring plastic wine glasses to the picnic. (I love the ones I bought from Williams~Sonoma for Sweet Shark the first summer we were in our house ~ monogram included.) Beer cans and bottles take up a lot of space to transport to the picnic and to discard afterwards.
I'm sure you have some other tips for a successful picnic and ideas I haven't thought of. But I think these will get you off to a great start. Wherever you go, remember it's about being outside, having fun and enjoying the occasion with people you like.