7 Easy DIY Pumpkin Projects for Fall and Halloween Decor
Fall isn't fall without pumpkins. I've toured a virtual pumpkin patch to bring you 7 easy DIY pumpkin projects for fall and Halloween Decor.
Pumpkins don't always come from a pumpkin patch.  They can be found in all craft stores and home decor shops. These seasonal gourds can be used for DIY pumpkin projects for fall and Halloween.
You can use pumpkins in decorative ways large and small, inside and outside your home.
The great thing about pumpkins is that they are the perfect decorative element for fall, Halloween and Thanksgiving decorating.
They are the decorative gift that keeps on giving. Real and faux pumpkins come in all sizes, shapes, and, in the past few years, a multitude of colors.
I needed a few new pumpkin~inspired ideas for my fall and Halloween decor and.
I'm sharing 7 (including one of mine) easy DIY pumpkin projects for you to use in your own fall and Halloween decor.
7 Easy DIY Pumpkin Projects for Fall and Halloween Decor
For these projects, I looked for ones with these criteria:
I would definitely make them.
The skills needed were easy to learn.
Supplies were easily attainable or ones we already have.
The projects could be completed in a short amount of time.
They were inexpensive to make.
They would last from year to year.
I didn't want a list of 20 or 30 pumpkin projects. Just a few to really get you excited.
OK, let's get started. I'm excited to share these with you. All these projects are on my Halloween Ideas Pinterest Board.
Please leave these creators a comment and tell them I sent you. And, of course, please PIN their posts.
Pumpkin Project Number 1
Even if you are not a painter or skilled with a paintbrush, I promise that you can paint these cute little pumpkins on a mason jar from Linda at Mason Jar Crafts Love.
I tried her how~to paint a pumpkin technique myself and it's so easy that you will amaze yourself.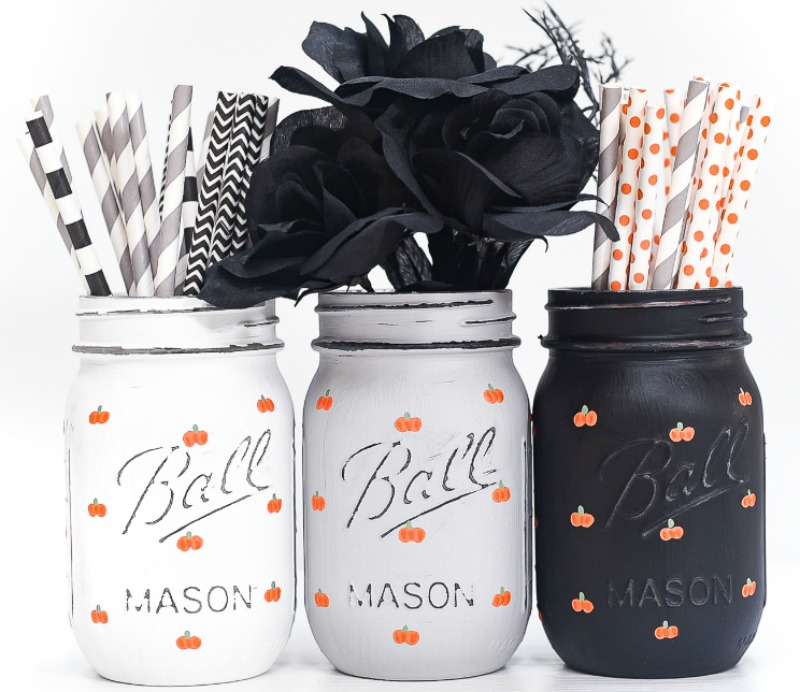 Pumpkin Project Number 2
We all have books around the house, piles of paperbacks with pages and pages just waiting to be turned into pumpkins (Think Cinderella in reverse.)
Amy of DIY Candy shows how you can make pumpkins that look vintage, farmhouse, and neutral with book pages and a few supplies.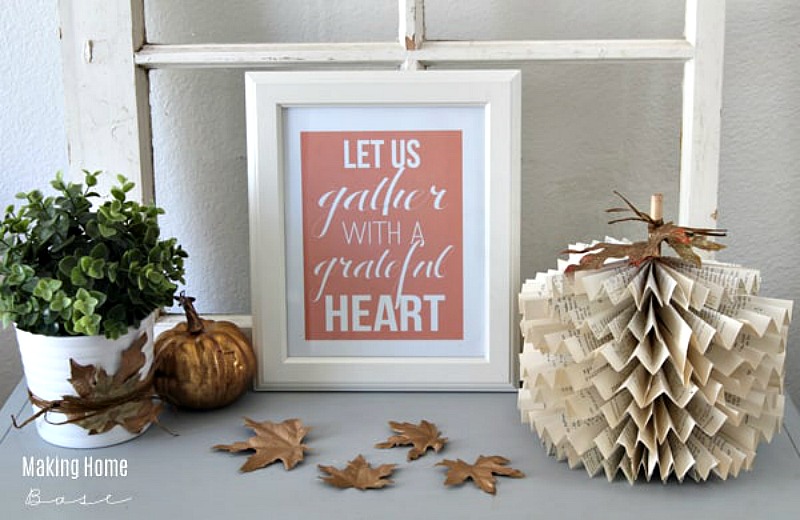 Pumpkin Project Number 3
I have read quite a few how~to~make~pumpkins~with~fabric posts lately. I've even bought fabric to make them. But I'm so glad I haven't yet, because this DIY pumpkin project may be the easiest yet.
These pumpkins require no sewing, no needle, and thread. Just a roll of toilet paper. Lilly of Instrupix will have you making pumpkins faster than you can say pumpkin palooza.
Pumpkin Project Number 4
I mentioned last fall that I am trying to learn hand~lettering using Amy Latta's book Hand Lettering for Relaxation. I'm making progress.
I love place cards and I love this pumpkin place card project from Amy. (Look for my own version when I share my own Halloween Tablescape.)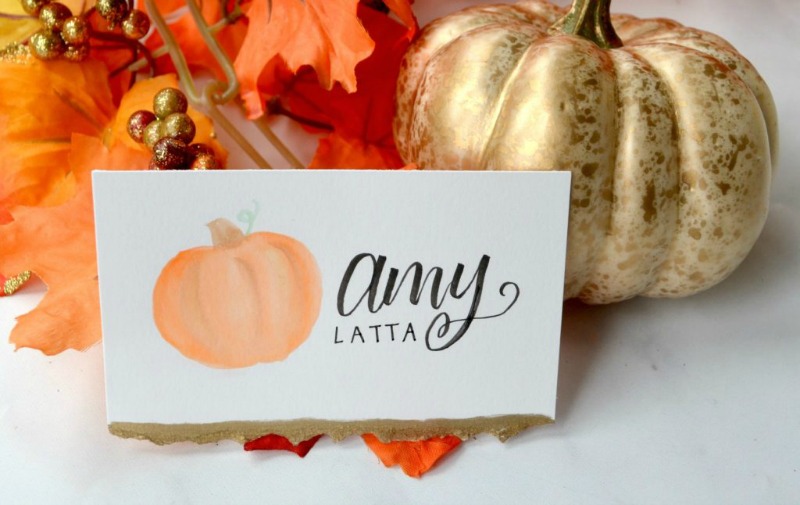 Pumpkin Project Number 5
Do you have some jute twine at home? A ruler? Then you can make this adorable pumpkin for your fall decor.
It could sit on a table or be used as a cute tablescape decoration.
This little project (kid~easy, good for while you are watching a Thanksgiving Hallmark movie) is from Linda at It All Started With Paint. (Same gal as Mason Jr Crafts Love.)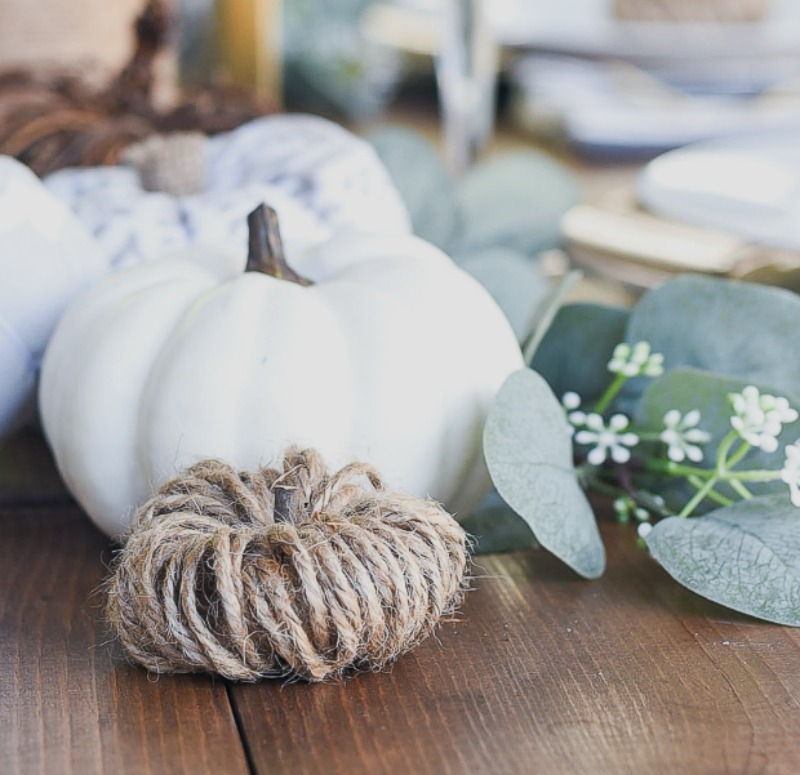 Pumpkin Project Number 6
You know that I love gilding using either gold, silver or copper leaf from A Maker's Studio. My friend Yvonne of Stone Gable also loves to gild and used gilding leaf to decorate her pumpkins.
If you want bling and pizzaz, this is the way to go. You may see something like these on my Halloween tablescape.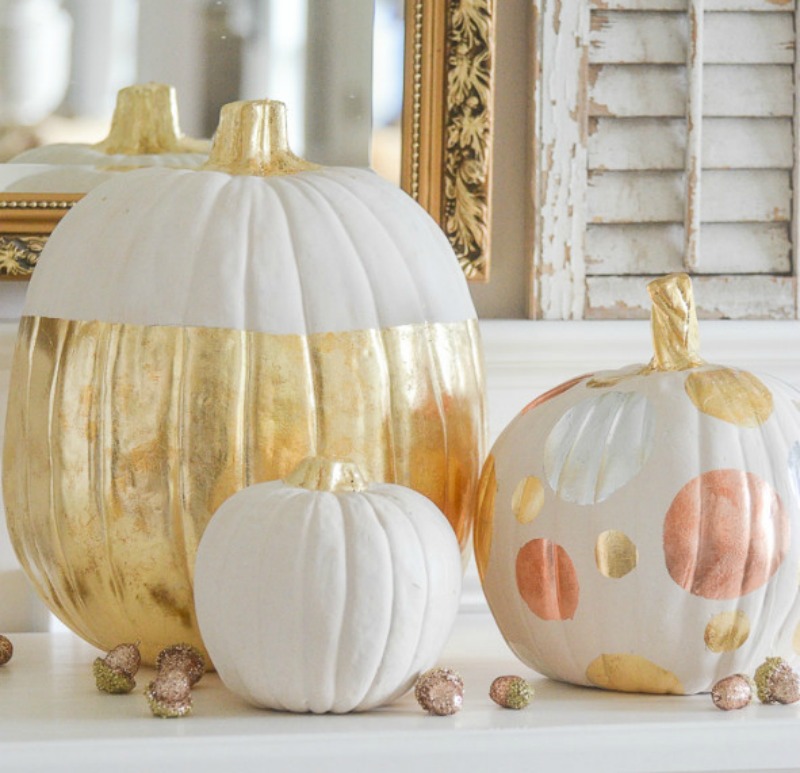 Pumpkin Project Number 7
I had to include my recent pumpkin gilding project. I am still loving the navy and copper pumpkins that I made for a simple fall tablescape. They are now on our bookcase in the living room.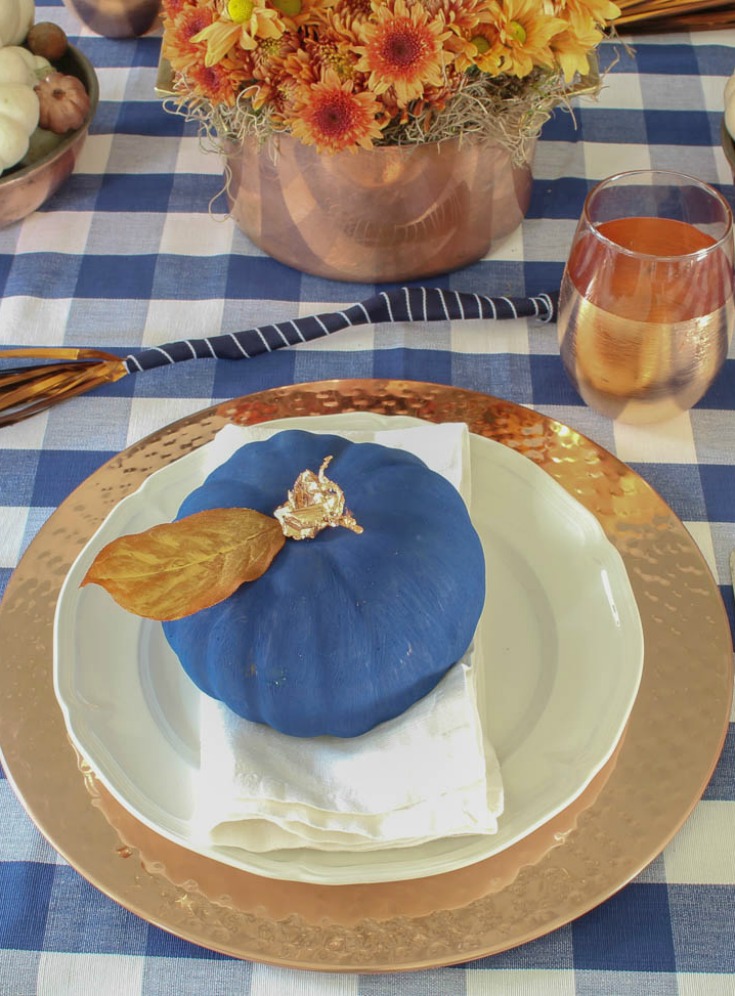 I hope you found these projects to be helpful. They will fill your pumpkin and fall DIY project toolbox. Be sure to PIN.