10 FabulousThanksgiving Side Dish Recipes
What are the most popular side dishes to serve at Thanksgiving? Here are 10 fabulous Thanksgiving side dish recipes to include in your holiday meal and celebration.
We are now about four weeks away from Thanksgiving. Menu planning should begin.
Do you wonder how many side dishes you should have? Or what are the most traditional side dish recipes you should consider? What can be made ahead?
These questions are at the top of every Thanksgiving hostess' mind.
Will you be hosting this year? I'm here to help you.
As I mentioned last week, this year all our family will be coming for Thanksgiving. That's 12 mouths to feed and please.
The largest meal of the year requires a lot of early preparation. That's to keep the hostess from going crazy.
I know what I traditionally like to serve and what my family considers "must-have" dishes. But sometimes, I still like to shake things up a bit.
I have hundreds of cookbooks and thousands of recipes in my files to choose from.
Sometimes, it's easier to scroll through Pinterest for some new twists on Thanksgiving side dish recipes. I found ten that I know will appeal to different tastes, abilities, and age groups.
Welcome to 10 Fabulous Finds at Bluesky Browsing #61.
Think of 10 Fabulous Finds as a home decor/DIY/Craft/recipe Readers' Digest.
In case you are new to Bluesky at Home, what fabulous finds do I share at Bluesky Browsing?
ideas to help you in your home decor efforts
fun holiday decoration ideas
ideas for better organization and efficiency
a yummy recipe or cocktail
fun DIY projects
the latest trends in home decor
a quirky new find or two
Focusing on finding new projects, resources, tips, new ideas, and inspiration for you is my main task. I'm constantly discovering fabulous finds to inspire us. My goal is to help you find ideas for your home decor, your crafting, your home organization, and anything about home.
Are you a new or intermediate blogger? Every week I share valuable blogging resources and tips. If you would like to receive The Blogger Bulletin, please join the Blogger Bulletin. It's just once a week and is a quick read.
ON THE HOME FRONT
It started raining yesterday morning. We need rain so badly that I didn't mind. It was a good day to stay inside and catch up.
Sweet Shark and I had a wonderful time in Santa Fe from Monday to Thursday. After a two-hour delay departing from Dallas, we arrived in Santa Fe mid-afternoon to snow flurries! First snow of the year. Although the temps were definitely on the chilly side, the skies were crystal blue. Our MO is to walk, shop, stop for a glass of wine and a bite to eat, and just follow our nose. We had three wonderful dinners at Coyote Cafe, Radish & Rye (for our 25th anniversary dinner), and Santa Cafe. We found a beautiful ceramic cross at a lovely shop and bought two new throws for the guest room update I'm planning.
Our older daughter and son-in-law surprised us as we sat down to our table at Radish & Rye. The waiter brought a champagne bucket with a bottle of Veuve Clicquot. What a nice treat! What nice children!
Our stay at Eldorado was lovely. Highly recommend it. The staff treated us to a bottle of New Mexico Sparkling Gruet and a box of chocolates. We made rest stops (wink,wink) at The Inn at Loretto, The Inn at Anasazi, and La Fonda.
I did do a little work on the trip: posting on Social Media, checking and sending out a few emails. I tried to keep it to a minimum
This week the blog was about holiday recipes and a new DIY project: Yummy Cranberry and Ricotta Crostini Appeitzer, How to Make a Grateful Thanksgiving Sign, and How to Make Perfect Mashed Potatoes for the Holidays (You definitely need to read this one.).
Thanksgiving Side Dish Recipes for the Holiday: 10 Fabulous Finds
Here we go with Bluesky Browsing #61.
These Thanksgiving side dish recipe ideas are gathered from my search on Pinterest. You can see more holiday ideas on these Pinterest Boards:
I love the flavors of fall. Some ingredients just lend themselves to a Thanksgiving meal.
What are the most traditional Thanksgiving side dishes?
According to Google, mashed potatoes are the most popular Thanksgiving side dish. I just shared my recipe for the Perfect Mashed Potatoes. I also shared all the tips and techniques you will need to produce the best mashed potatoes.
What are other side dishes for Thanksgiving?
dressing – or you may call it stuffing
cranberry sauce
butternut squash
pumpkin
sweet potatoes
green bean casserole
Brussels sprouts
potatoes
corn
carrots
any casserole
All these ingredients are options to complete your Thanksgiving meal.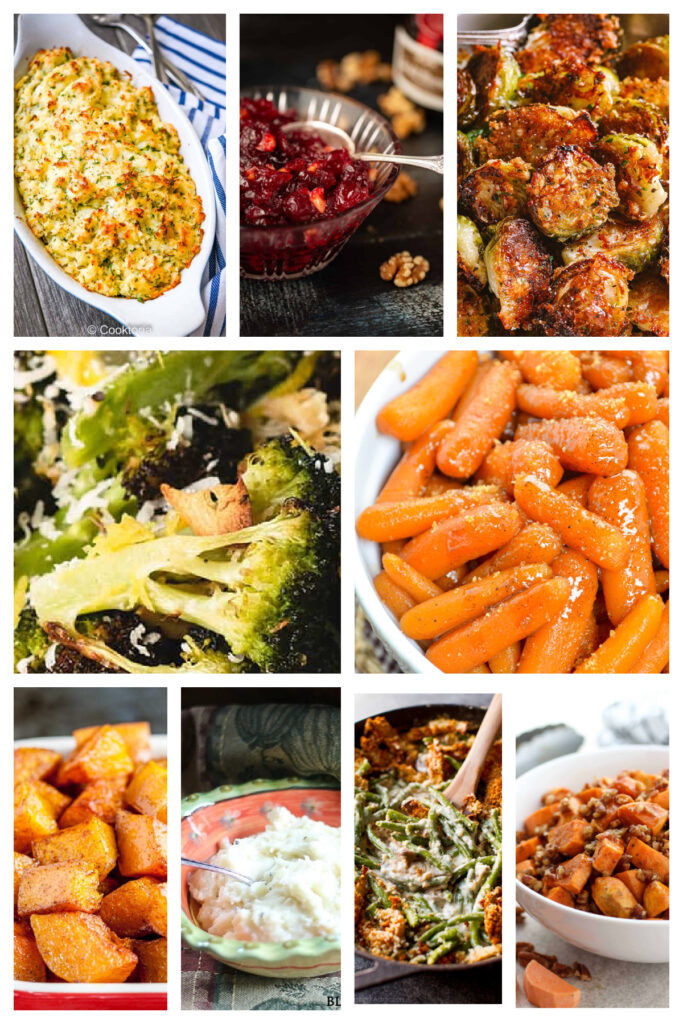 Enjoy them all.
Just FYI: I'm picky about my dishes so know that I scrolled and scrolled to find these 10 Thanksgiving side dish recipes. Thanksgiving is such a heavy meal that I tend not to make casseroles, but I know my family loves them.
I looked for fairly easy-to-prepare recipes. I also looked for lighter versions of traditional dishes. I picked one cranberry sauce recipe, three vegetable dishes (Brussels sprouts, green beans, and broccoli), one corn, one squash, and one carrot, and two potato dishes.
You may notice that there is not a recipe for dressing (that's what we call it in the South); you may call if stuffing. There are just too many versions – even within one family. I've been using my mom's version (She didn't have a recipe and neither do I.) since I was old enough to host my own Thanksgiving meal.
What Thanksgiving course do you thing will be next week?
Let's start with an interesting way to make Cranberry Sauce.
Visit my Pinterest Boards ~ Thanksgiving Recipes and Holiday Side Dishes and follow for more ideas.
Let me know what you think of these Thanksgiving side dishes? Which ones were your favorites? I hope you PIN this post, will visit each selection, PIN each one.
What do you think of this new roundup format? From a creator's standpoint, I love it. Here you find out more about Tasty Roundups.
I'd love to know what subjects you are most curious about. Let me know in the comments and I'll search browse for them. Be sure to PIN to keep these ideas handy.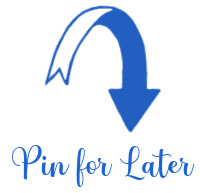 In between writing posts, listening to podcasts, reading, doing various blogging tasks, and walking Nola, I'll be browsing away.