15 Super Delicious Spring Recipes
As the weather turns warmer, I crave lighter meals. I want dishes with more color and flavor, full of spring vegetables. Here are 15 super delicious spring recipes that I think you will find irresistible.
In the spring, we want meals that are easier and faster to prepare. Spring is calling and we want to spend more time outside.
Spring cooking (and, honestly, these recipes will take you right into summer) requires a lighter touch. Who wants to be slaving over a hot stove when outdoor activities are calling?
As a former cooking instructor, I still love reading cookbooks like a good summer beach novel. Nowadays, I also spend time (outdoors, if possible) scrolling through Pinterest for recipes that are beautiful to look at and sound delicious.
If you need some fresh ideas for your spring meal preparations, look no further than these 15 delightfully delicious spring recipe ideas.
What Herbs Are in Spring Recipes?
The best part about entering a new season is all the fresh, new flavors. Some of the freshest flavors in the world come into season during the spring: 
lemons and limes
mint
lavender
parsley
fennel
cilantro
dill
and later, basil
What Fruits and Vegetables Are in Spring Recipes?
As spring fruits, vegetables, and flavorings arrive, we incorporate them into our meals.
arugula
little gem lettuces
radishes
strawberries
asparagus
fruits, such as apples, bananas, kiwifruit, sweet cherries, rhubarb, kumquats
artichokes
sweet peas
snap peas
tropical fruits, such as oranges, mangos, papayas, pineapple
What Proteins are in Spring Recipes?
Since outdoor food preparation is so popular in the spring and summer, I still love a good steak, a juicy hamburger or ribs grilled outdoors. What other proteins are popular in the summer?
more fresh fish – salmon, halibut, tilapia, trout, swordfish
lamb chops
grilled boneless chicken breasts or thighs – rather than roasted chicken or braised bone-in chicken dishes
shrimp – we eat much more shrimp in the warmer months because it's so light and cooks quickly
mussels in a simple wine and garlic sauce
fresh tuna
What Cooking Methods Change in Spring?
In spring and summer, I make these cooking preparation adjustments:
no heavy sauces
smaller portions
pasta with lemon sauce rather than heavy tomato-based sauces
grilled or sauteed (fast) cooking methods rather than braising or roasting which heats up the kitchen
more salads
less soup
baby roasted potatoes rather than mashed potatoes
proteins served in salad rather than a protein with multiple vegetables
What About Desserts in Spring and Summer?
Warmer weather doesn't mean that we have to give up sweets. It just means we change our ingredients.
lots of berries in pies and cakes
replace dense chocolate cakes (brownies, fudge) with spring flavors, such as lemon, lime, mint, coconut
smaller portions
light and fluffy fillings loaded with fresh spring flavors like in-season fruits, floral notes (lavender, mint), and tangy cream cheeses
 lighter cakes, such as angel food or sponge cake
pies made with just one bottom crust
Not surprisingly, you will find lots of salads, lighter pasta dishes, seafood, and lighter desserts in this collection of spring recipes. I also look for spring recipes with bright, beautiful colors.
I guarantee that you will find delicious options for your spring and summer meal preparation.
Many of these dishes are great for entertaining, too. I already found one to take to a girls' dinner next week. I've Pinned them, printed a few, and plan to make every one of them in the coming months.
Have fun visiting each spring recipe. Bon Appétit.
Welcome to 10 or More Fabulous Finds at Bluesky Browsing #84.
Think of Fabulous Finds as a home decor/DIY/Craft/recipe Readers' Digest.
If you are new to Bluesky at Home, what fabulous finds do I share at Bluesky Browsing?
ideas to help you in your home decor efforts
fun holiday decoration ideas
ideas for better organization and efficiency
a yummy recipe or cocktail
fun DIY projects
the latest trends in home decor
a quirky new find or two
This post contains affiliate links to products used in the creation of this project. If you should order any item from this site, I may receive compensation, but you do not pay a penny more. Your purchase is greatly appreciated as it helps support the continued publication of this site.
Yummy Spring Recipes: 15 Dishes to Tempt You
Focusing on finding new projects, resources, tips, new ideas, and inspiration for you is my main task. I'm constantly discovering fabulous finds to inspire us. My goal is to help you find ideas for your home decor, your crafting, your home organization, and anything about home.
Which of these 15 super delicious spring recipes was your favorite? A salad or appetizer? a pasta dish or seafood or chicken? Or was it one of the pretty desserts?
I would love to hear which ones were your favorites.
I'd love to know what subjects you are most curious about. Let me know in the comments and I'll search browse for them. Be sure to PIN to keep these spring recipes handy.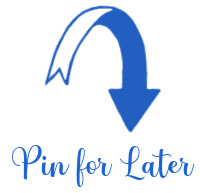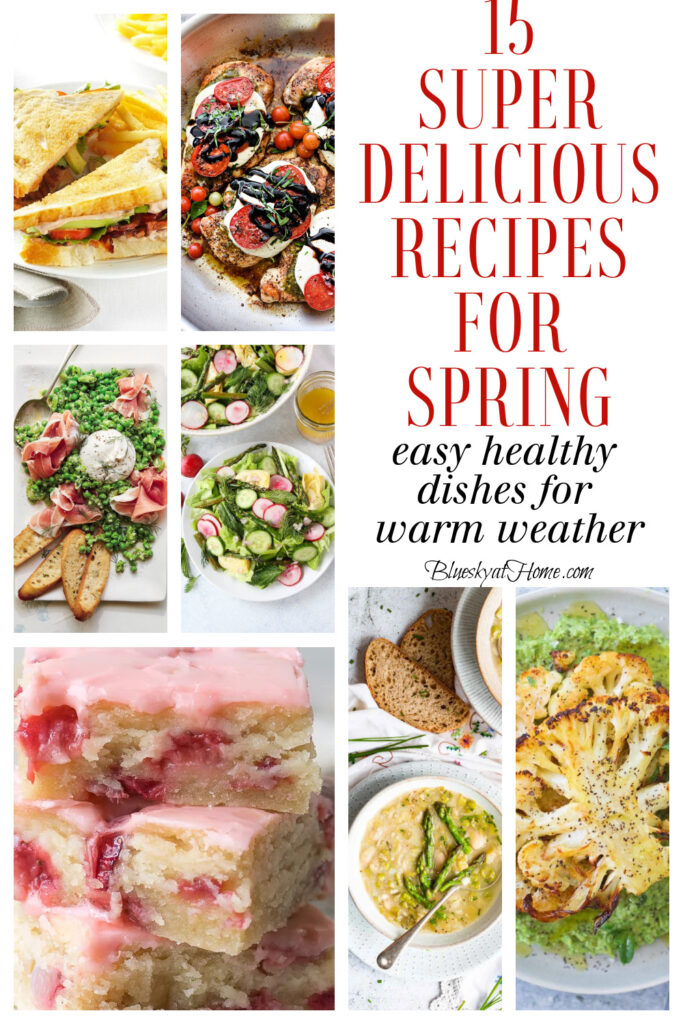 I'll be browsing away between writing posts, listening to podcasts, reading, doing various blogging tasks, playing tennis, and walking Nola.
Are you a new or intermediate blogger? Every week I share valuable blogging resources and tips. If you would like to receive The Blogger Bulletin, please join the Blogger Bulletin. It's just once a week and is a quick read.