How to Make Crispy Salt-and-Vinegar Potatoes
Happy Friday
Before we get started on today's post, I want to give a shout to ~ me! I was featured this week at Thursday Thoughts of Home Link Party. It's hosted by some of my fellow Texas bloggers.
And speaking of Texas bloggers, put next Friday, March 11 on your calendar.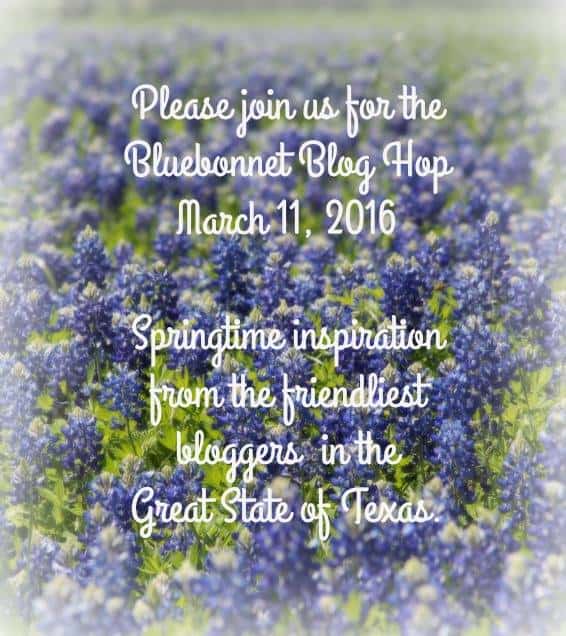 And now for a Potato Party
We never seem to tire of potatoes in all their glorious forms – baked, whipped, mashed, smashed, fried, roasted, and on and on.  I even created a board on Pinterest devoted to potatoes called Potato Party.
This dish from Bon Appetit from a few years ago claimed to enhance the flavor of a potato dish using vinegar.  I had to try that one. They were right and it did.  The vinegar added a noticeable tanginess, which was very pleasant.  It's an easy, quick dish made in under 30 minutes. You can see the recipe below.
First, clean and dry the potatoes. Cut any large ones in half; potatoes should all be about the same size for even cooking.
2.  Combine the potatoes, 1 cup of vinegar, and 1 tablespoon kosher salt in a medium saucepan; add water to cover by 1″. Bring to a boil, reduce heat and simmer until potatoes are tender, 20-25 minutes; drain and pat dry.
NOTE:  Prick a potato a wooden skewer with a wooden skewer for doneness.
3. Heat a large skillet over medium heat. I added 1 tablespoon of olive oil and a tablespoon (or so) or unsalted butter. When the butter melts, add the potatoes and season with salt and pepper, tossing to coat the potatoes, and cooking until they turn brown and get crispy.
4.  Garnish and toss the potatoes with either fines herbs, a combination of freshly chopped herbs, such as parsley, thyme, tarragon or oregano. Or you can garnish with herbs de provence, a combination of dried herbs.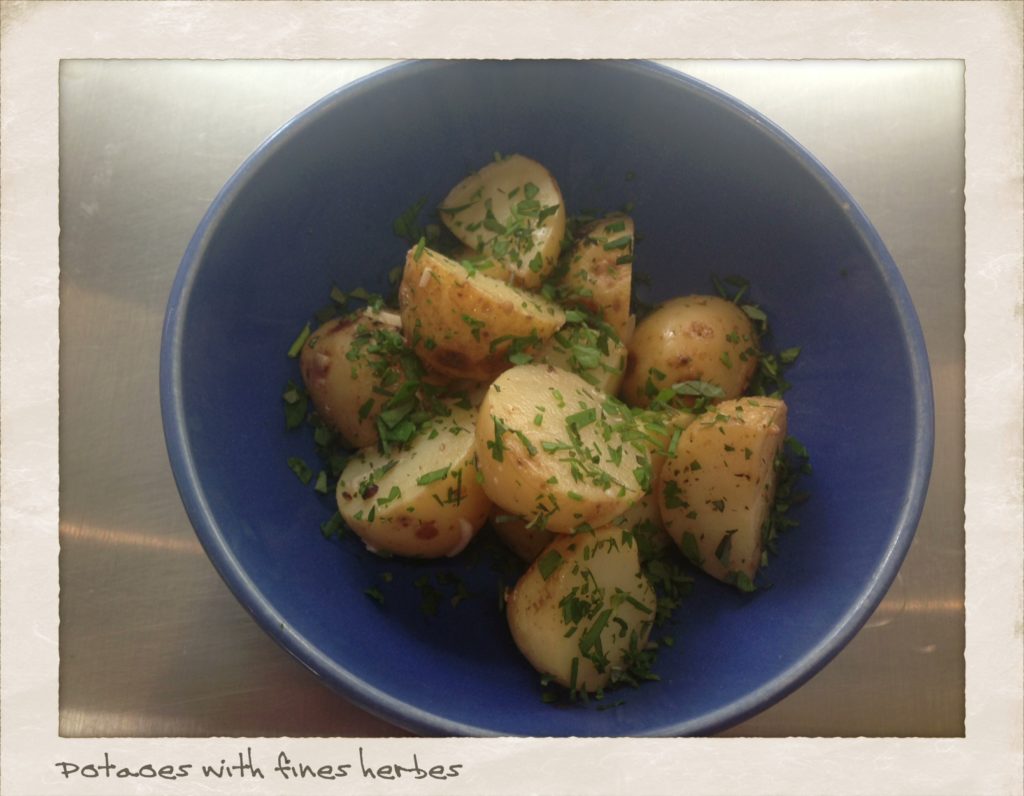 Yes, I know potato is misspelled in the caption.
Hope you enjoy the potato party. These potatoes are really good with roast chicken, pork tenderloin, pork chops or a great steak. I also tossed the leftover potatoes with some mayonnaise for a mock "potato salad".  It was really good.
Have a great weekend.