Using Cabana Chairs for Our Outdoor Spaces
It's time for summer ~ backyard relaxing, watching the neighbors walk by, enjoying the sunshine, and admiring your landscaping. Having plenty of seating is essential. We just added cabana chairs for our outdoor spaces.
It's also nice to have chairs that are easy to move from the back yard to the front yard. You may need chairs to take to the park, to a neighbor's party, or to the kids' baseball games. We just discovered how great cabana chairs can be for outdoor seating.
We have the usual large patio furniture ~ a love seat and 4 large chairs. What we didn't have were easy~to~move chairs for sitting in our front yard or taking to our annual neighborhood picnic coming up the first of June.
But, now we do, and I couldn't be happier.
How to Use Cabana Chairs for Our Outdoor Spaces
This post is sponsored by The Inside, but all opinions are my own.
I had been telling Sweet Shark for years that I wish we had some chairs in the front yard for just relaxing, having a glass of wine and waving to the neighbors. His reply was that we couldn't have anything heavy and hard to move because the yard guys couldn't mow around them.
Then, recently I was offered the opportunity to try some cabana chairs from The Inside. It's a company that offers custom furniture of all kinds at very reasonable prices. With summer coming, they asked me to try their cabana chairs. Absolutely!!!
Do you know what a cabana chair is? A cabana chair is a chair with a wood frame that can be adjusted for your individual comfort. A fabric "sling" is the chair seat. That's why they are also called sling chairs.
Are cabana chairs comfortable? I think so. On trips to beach resorts over the years, we have always enjoyed cabana chairs on the beach. They actually conform to your back and provide support.
I've always thought that cabana chairs have a sophisticated look. They definitely have resort~style vibe.
CHOOSING YOUR CABANA CHAIR SLING
What makes cabana chairs so attractive is the color and pattern of the fabric sling. The fabric choices at The Inside are wide in terms of color and pattern. The process was easy.
The filtering options on The Inside site allow you to choose your color and pattern preferences. I wanted blue in a stripe pattern.
I narrowed my choices down to three. I requested swatches and received them in a few days.
Which one did we choose? We chose the Navy Clarence stripe ~ the one on the right.
Once I notified The Inside of our choice, our chairs arrived in about one week.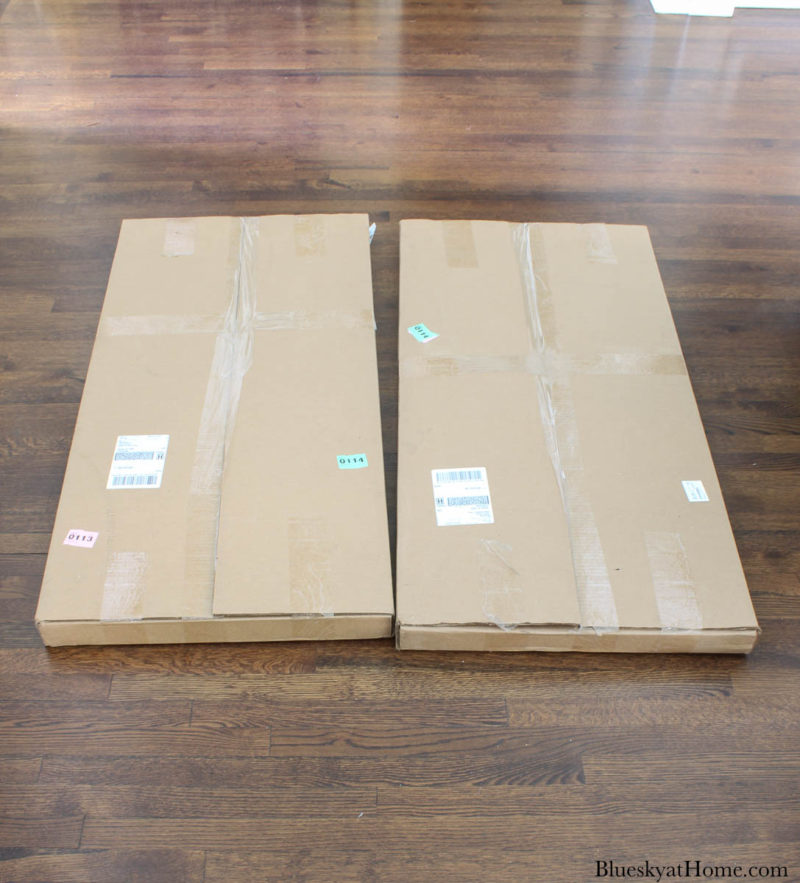 ASSEMBLING OUR NEW CHAIRS
Never having assembled a cabana chair before, I didn't know if it was easy or hard. Let me assure you, it's super easy and takes just a few minutes.
We opened the package and followed the instructions that were included. There are also instructions online. Use this instruction sheet from The Inside to assemble your cabana chair.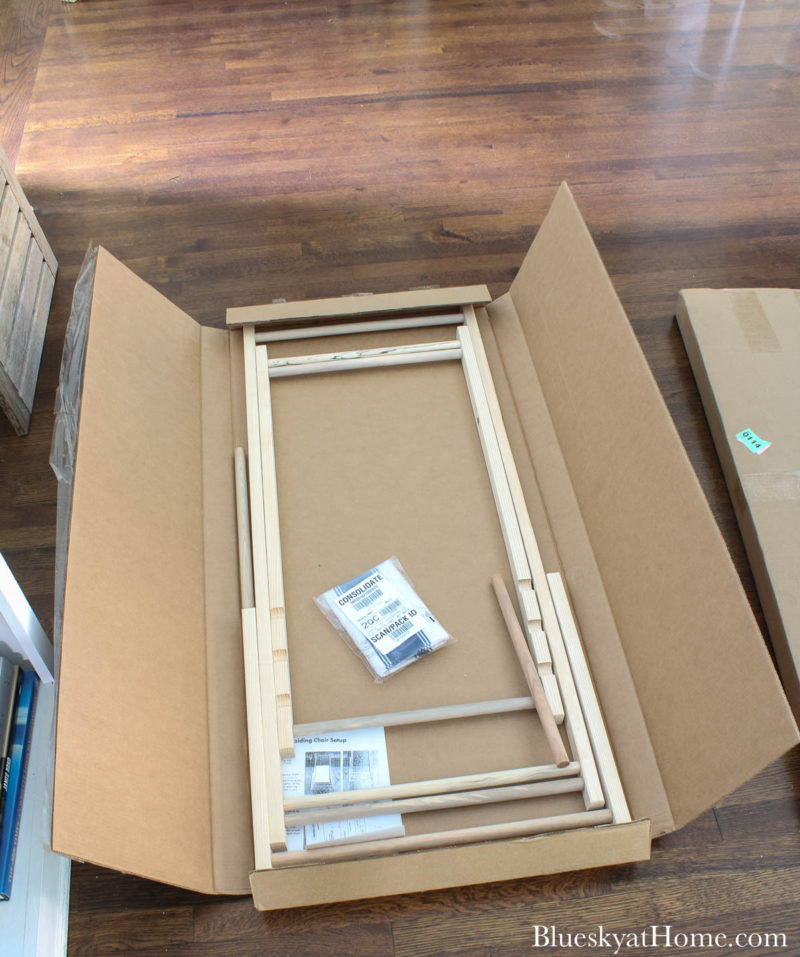 Assembling the cabana chairs was as easy as 1 ~ 2 ~ 3.
Pull apart the wood frame. Place the adjustable back in one of the three notches.
Continue by adding the fabric sling to the top of the chair. A wood dowel holds the sling in place.
Then add to the bottom of the chair.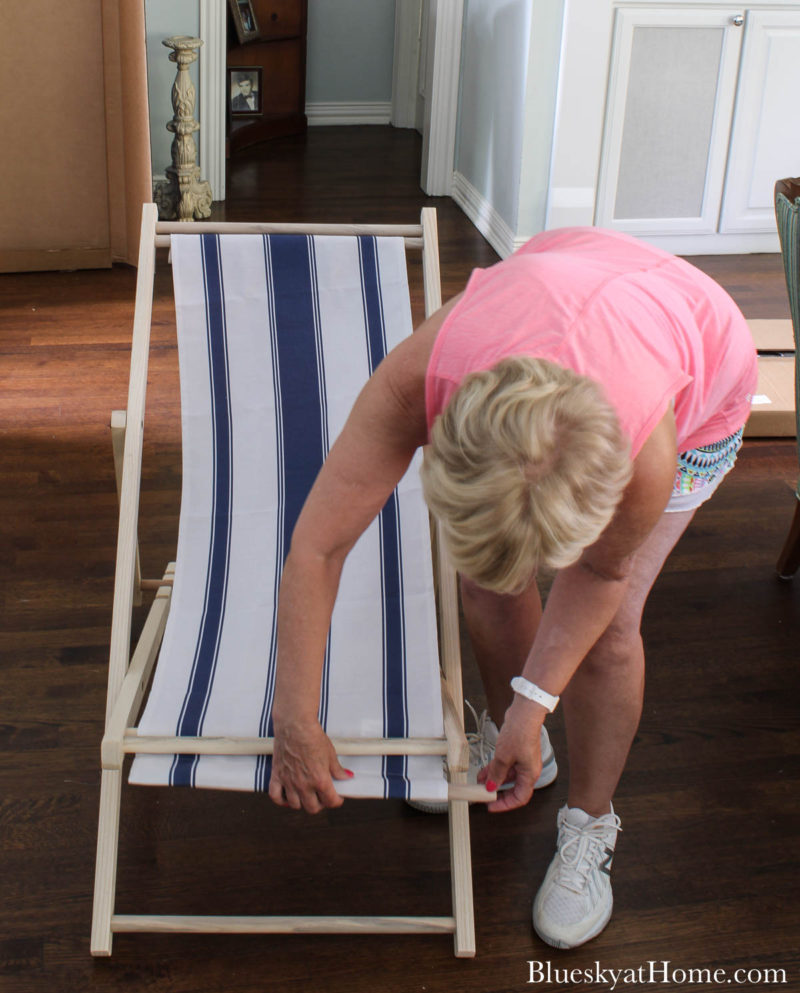 That was easy. I love the navy stripe that we selected.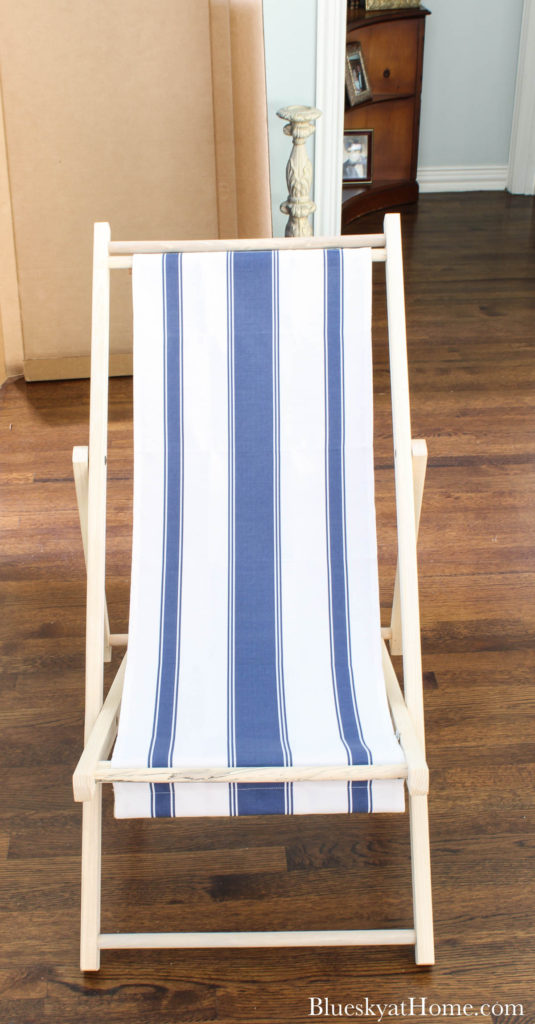 Now it was time to take the cabana chairs outside in the backyard.
USING THE CHAIRS IN OUR BACK AND FRONT YARDS
We placed the chairs in an area by one of our flower beds where we could enjoy the views. I think they add a bright pop of color against all the green.
Sweet Shark was the first to check out the chairs. He declared that the chair was sturdy and comfortable. Nola got to sit in them, too.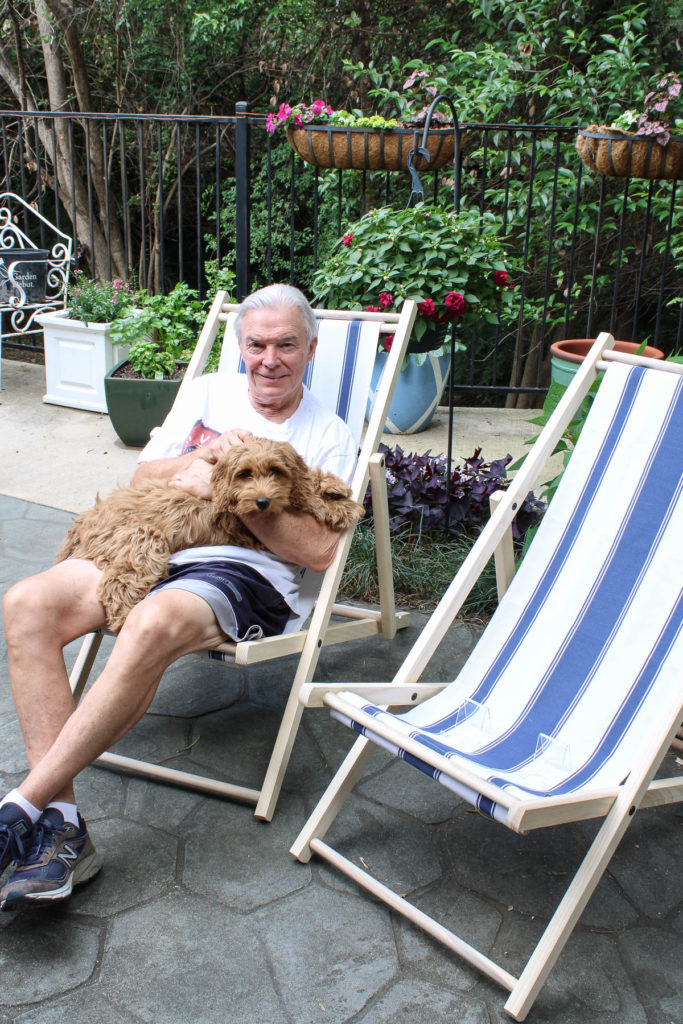 Because I really hope to use the cabana chairs in the front yard, we moved them there. They are very light~weight and easy to move.
This is where I plan to sit and enjoy my sweet iced tea with Nola and say hi to the neighbors.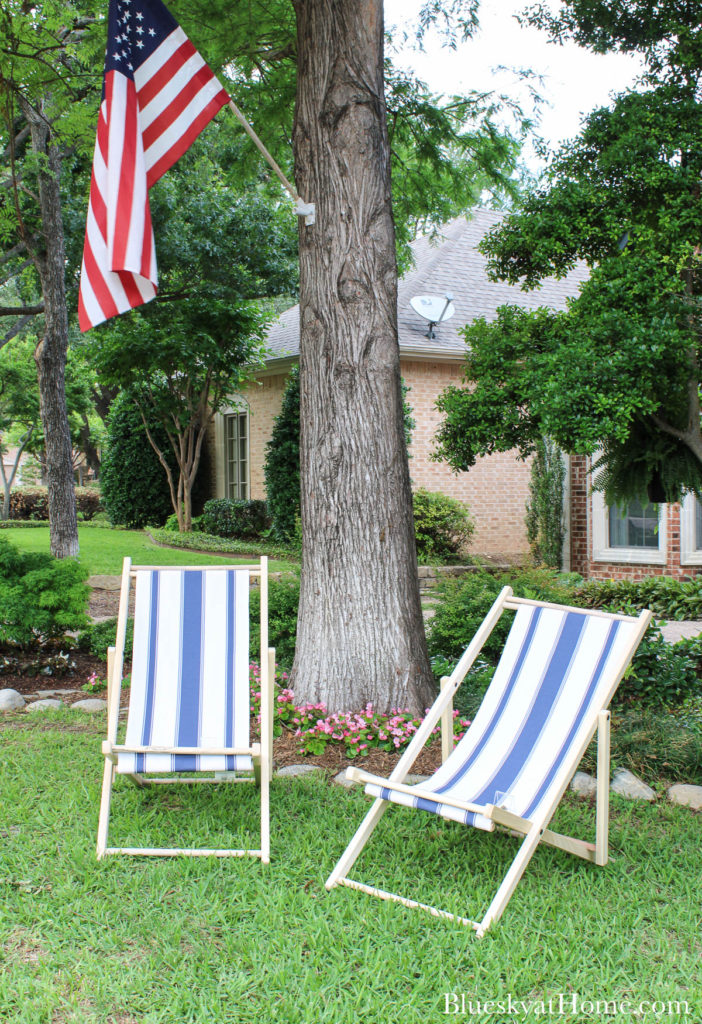 Interested in this type of outdoor chair? Be sure to check the options in cabana chairs. By the way, you can order just the sling when you want to change the color or pattern.
What do you think of these chairs? I hope that you will PIN this idea for your outdoor spaces and summer seating ideas.