How to Make Fabric-Covered Decorative Balls
I have a bad habit that required a project: how to make fabric-covered decorative balls.
I wanted to make fabric~covered decorative balls for our living room coffee table. Why?
Do you have a secret vice? A little something that you are just a bit ashamed of? Well, I do. I hate to admit it, but Sweet Shark and I sometimes eat dinner at our living room coffee table. It hearkens back to the old days of TV trays and frozen TV dinners – none of those for us; I do prepare a delicious meal several times a week.  Our reason for this occasional practice is to watch one of our many-recorded TV shows. 
The challenge is moving everything off the table to make room for placemats, silverware, napkins, and glasses. I tried some other ideas – a big pretty candle – too heavy to move. I tried a plant – kind of a hassle. Yes, I have a stack of books – I can slide that off to the side.  So I started looking around for something else to put on the table that was pretty, interesting, lightweight, and easy to move.
I figured out a way to make fabric-covered decorative balls that would meet all our needs. It was just right for our needs.
Fabric-Covered Decorative Balls: Learn How to Make Them
Finally, inspiration came from an article in a magazine using men's old dress shirt fabric wrapped around balls, tennis balls, baseballs, etc.  (Sorry I can't find the magazine anywhere in the house!). Well, I didn't have any good tennis balls that I wanted to give up, and Layla, our sweet black lab, gets the dead ones.  And I didn't have any baseballs laying around.  So I came up with the idea of using different sizes of Styrofoam balls.  
So off to Joann for the Styrofoam balls.  I bought three different sizes – 2, 3, and 4-inch diameters.  I also discovered that you can buy rough~textured balls or smooth textured balls;  I opted for the smooth ones – they are cheaper.
When I was in Atlanta in February, I found two spools of linen in an awesome turquoise that I had been saving for something special.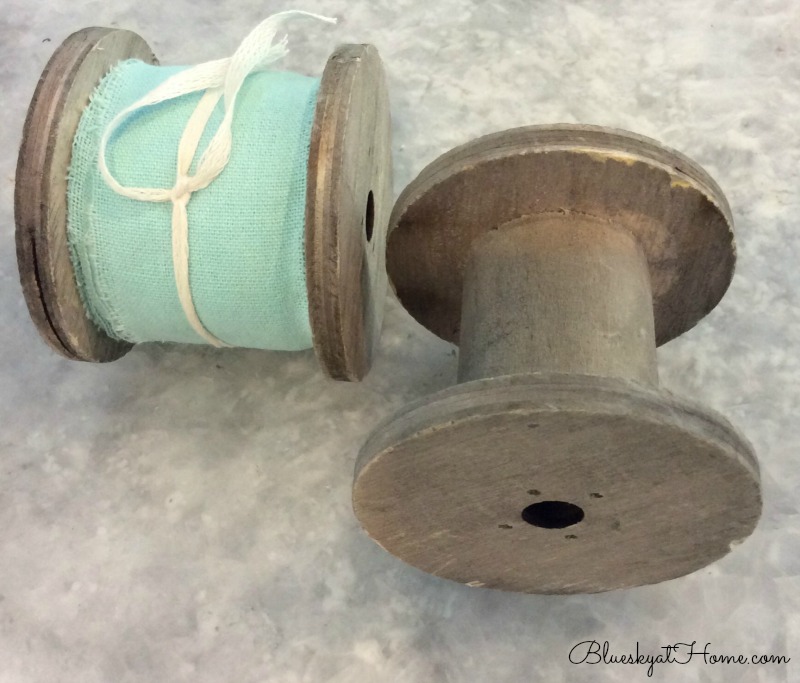 I also had on~hand twine from Lowe's and burlap strips from Joann. Sweet Shark didn't have any old dress shirts that he wanted to contribute. But, as a lover of fabric, I have plenty of scraps.
I went through my fabric drawers until I found pieces that would compliment our living room colors; our sofa is a soft pale turquoise, and other colors are blue, green, yellow, and cream.
Making the Fabric-Covered Balls
I cut the fabric into strips 1-inch wide. 
Then it was just a matter of wrapping the fabric, twine, and burlap around the balls.  I found that the thinner the fabric, the easier the wrapping.  I used small dressmaker pins to secure the fabric to the Styrofoam balls, covering the pins as I wrapped the next length of fabric.  The burlap strips were 2-inches wide, so I cut them down to 1-inch widths.  I also found that pulling tightly on the fabric as you wrap around the balls makes the process easier, overlapping one strip of fabric over the previous one until the ball is covered.
The next step was to find something lightweight to pile all my balls in.  
I had been saving a basket (one that contained cheese and fruit) that we had received as a gift from friends since Christmas   It wasn't a particularly pretty basket but it had a great shape and it weighed practically nothing.  With a little Annie Sloan Chalk Paint in Old White, it was transformed.  It took so little paint and I had it done in about three minutes.   Then I started piling my balls in, changing them around until I got the look I wanted.  Since I used only one of the fabric spools, I included the empty spool.  I love it.
Figuring out how to make fabric~covered decorative balls was easy. Such a simple project that fits all my needs.
The basket of fabric balls gives our table just the right pop of color, fits the elegant, but vintage decor I love, and is so light I can move it off the table for — hate to admit it – placemats and silverware.  I think this project would look great in a guest room or bathroom.  Just use your imagination, some fabric (never throw away scraps), and some Styrofoam balls.
I think I'll make another batch with a fall theme. Christmas? Valentine's? Fourth of July? O.K. I'll stop there.
I hope you like this project.  Join me for more! PIN it for your inspiration.