Easy DIY Summer Wreath under $10
I have an easy DIY summer wreath that you can put together in a few minutes.
I wanted an easy DIY summer wreath for our front door that was fast and very inexpensive.
How easy and how inexpensive a summer wreath did I want? One that would take just a few minutes to assemble. Where did I buy my affordable supplies?
Dollar Tree is one of my go~to stores for inexpensive decorations and supplies. For this easy summer front door wreath, I took a stroll down aisles. Within minutes, I had my supplies and my inspiration.
Easy DIY Summer Wreath under $10
When I went to Dollar Tree I had no idea what the theme of my wreath would be ~ other than summer. It didn't take me long to find the supplies that led to my beach~themed summer wreath.
Summer Beach Wreath Supplies
My inspiration for this DIY wreath for summer were these 2 items ~ little mermaid flip flops and a cute beach pail with a shovel and rake. They bought back memories of the beach when my kids were little.
Once I found the flip flops, I knew a DIY beach wreath was in the works. Then I found a pastel pinwheel and kids' swim goggles,
Finally, these "bows" that looked like summer tropical flowers would act as filler.
The final piece was a round 14~inch wire wreath. At home, I pulled out some green pipe cleaners that I bought last Christmas at Dollar Tree. I would use them to tie some of my beach items to the wire wreath.
Assembling My DIY Beach Wreath
I started with the pinwheel, attaching it in a diagonal with two pieces of pipe cleaner.
Next came the cute beach bag, perfect for shoveling sand and making trenches and sandcastles.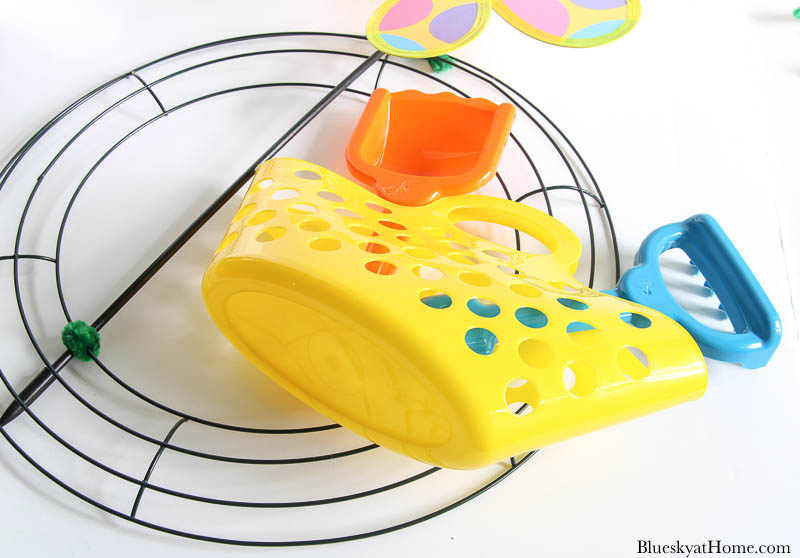 Goggles are always good for keeping salt water and sand out of little eyes. I tucked the green pipe cleaners toward the back of the wire wreath.
Next came mermaid flip flops for little feet. I couldn't get over how perfect the colors were coming together for a summertime wreath. I used some Scotch 2~sided sticky tape to attach them to the wreath.
Next came the tropical flowers which are really bows. The bows have a sticky adhesive on the back.
The last addition for my DIY beach wreath was curly ribbon left from my tropical tablescape last summer. I just tied it around the wire wreath.
I now had a summer wreath that was so easy to make, colorful, and inexpensive. A total of $8.00 for 8 items was all I spent. It's a plus that this Dollar Tree DIY summer wreath is almost totally weatherproof for handing on the front door.
If you are not comfortable with using just sticky tape, a hot glue gun would work well too.
I think my granddaughters will really love this diy summer wreath.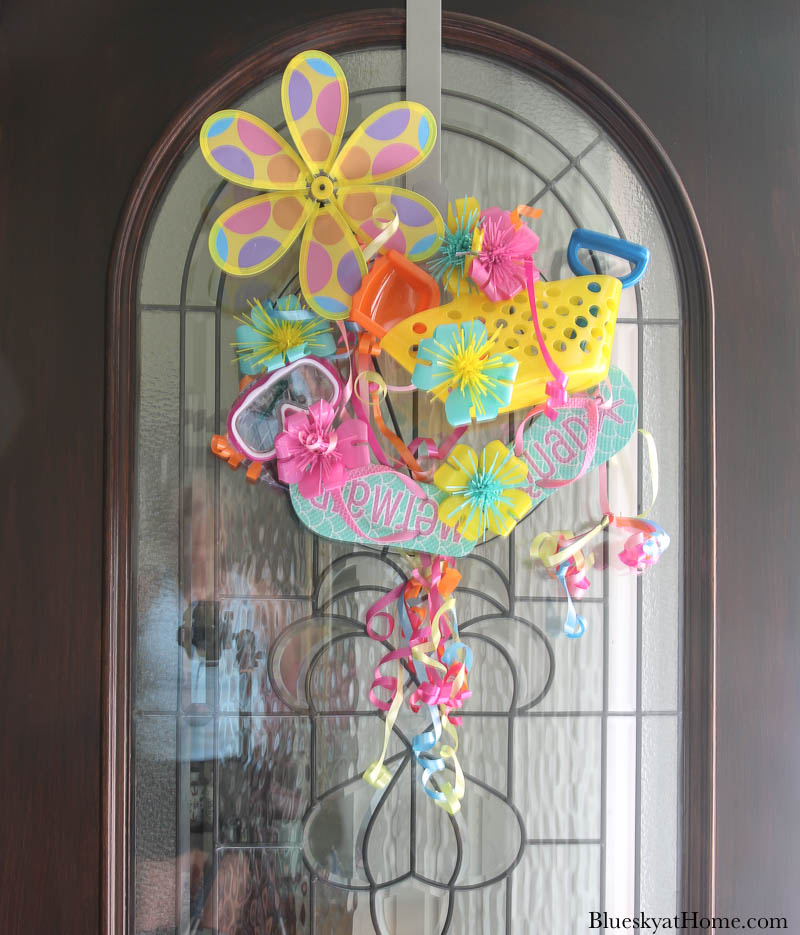 I hope that you'll save this easy DIY summer wreath for your own summer decor ideas. PIN it to save and share.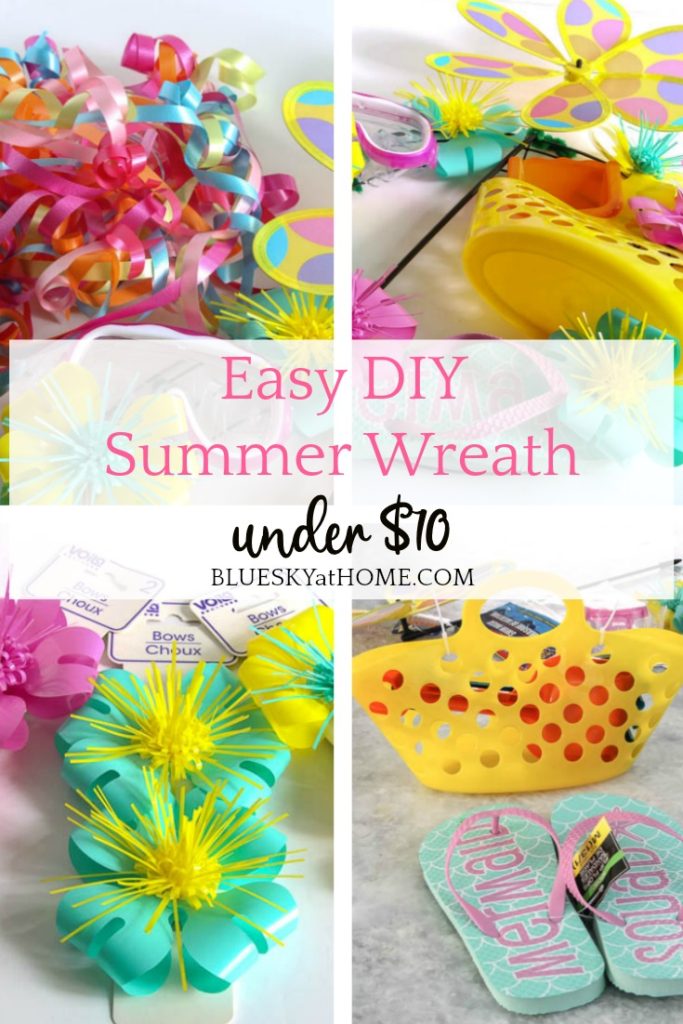 Now take a minute to enjoy all the other summer~theme DIY projects from my blogger friends.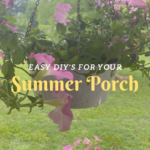 B4ANDAFTERS | AVINTAGEFLAREFARMHOUSE | BLESSINGSBY