13 Best Ideas for Spring Home Decor
Spring doesn't just happen outdoors. Let's bring spring inside. Use one or more of these 13 best ideas for spring home decor. Get inspired with this collection of spring decorating ideas.
Lucky for us, March has tiptoed into our lives with gorgeous spring weather and a few showers. Green leaves, tree buds, and daffodils are exploding in my backyard and the neighborhood.
Planting annuals and blooming flowers are still a few weeks away. Until then, spring decorating is beginning to burst on the scene in my home.
Need some inspiration and a little push to add spring decor to your home? Then I have a basketful of ideas for spring home decor to share.
What makes You Think of Spring Decor?
For me, spring decor means:
pastels
blue and white
flowers everywhere – fresh or faux
more green plants
a bunny or two – before we get heavy into Easter
spring-scented candles
rearranged accessories
light-weight throws
pillows with spring designs
What says spring decor to you?
Let's jump in and see all the pretty ideas you can may want to use in your home. Make a list. Find what you love, adapt it or copy it exactly. Rearrange or change out your accessories.
Set a few hours this weekend (or next) to refresh your home with spring decor. I've said that there are 13 spring home decor ideas here. In reality, there are more like 50. Enjoy them all.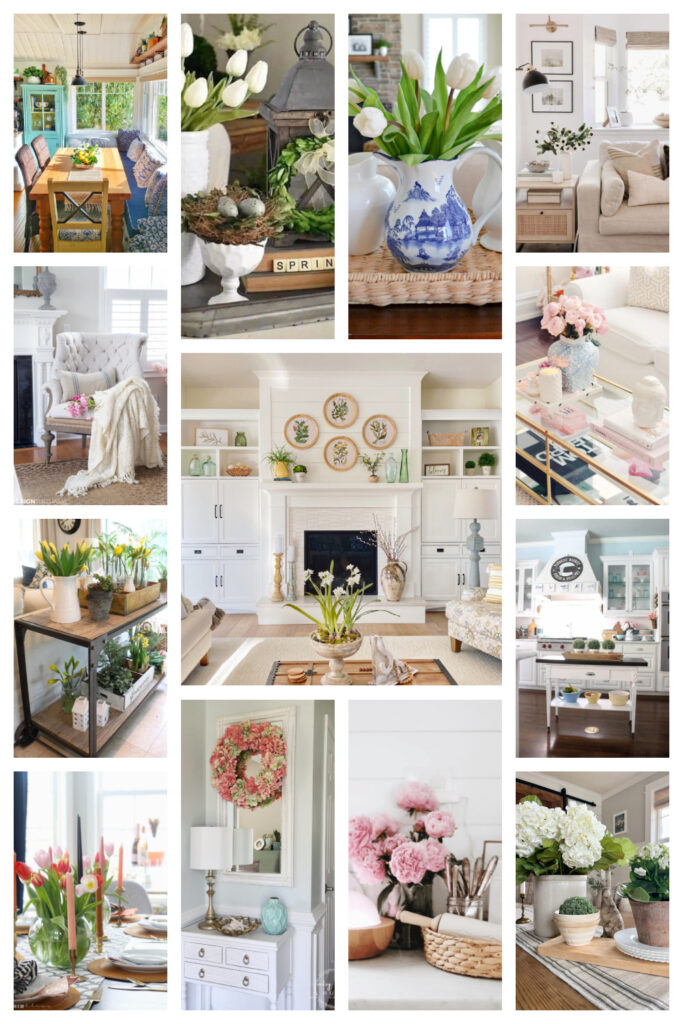 Welcome to 10 or More Fabulous Finds at Bluesky Browsing #78.
Think of Fabulous Finds as a home decor/DIY/Craft/recipe Readers' Digest.
If you are new to Bluesky at Home, what fabulous finds do I share at Bluesky Browsing?
ideas to help you in your home decor efforts
fun holiday decoration ideas
ideas for better organization and efficiency
a yummy recipe or cocktail
fun DIY projects
the latest trends in home decor
a quirky new find or two
Spring Home Decorating: 13 Best Ideas
Focusing on finding new projects, resources, tips, new ideas, and inspiration for you is my main task. I'm constantly discovering fabulous finds to inspire us. My goal is to help you find ideas for your home decor, your crafting, your home organization, and anything about home.
Now, let me share the suggestions that I found. Pretend you are sitting down with your favorite spring decorating magazine.
Spring Decor in Pink and Blue
I am an absolute sucker for a mix of pink and blue for spring. Ceres of The Pink Dream has created a beautiful spring living room that is bright and colorful. See her inspirational ideas.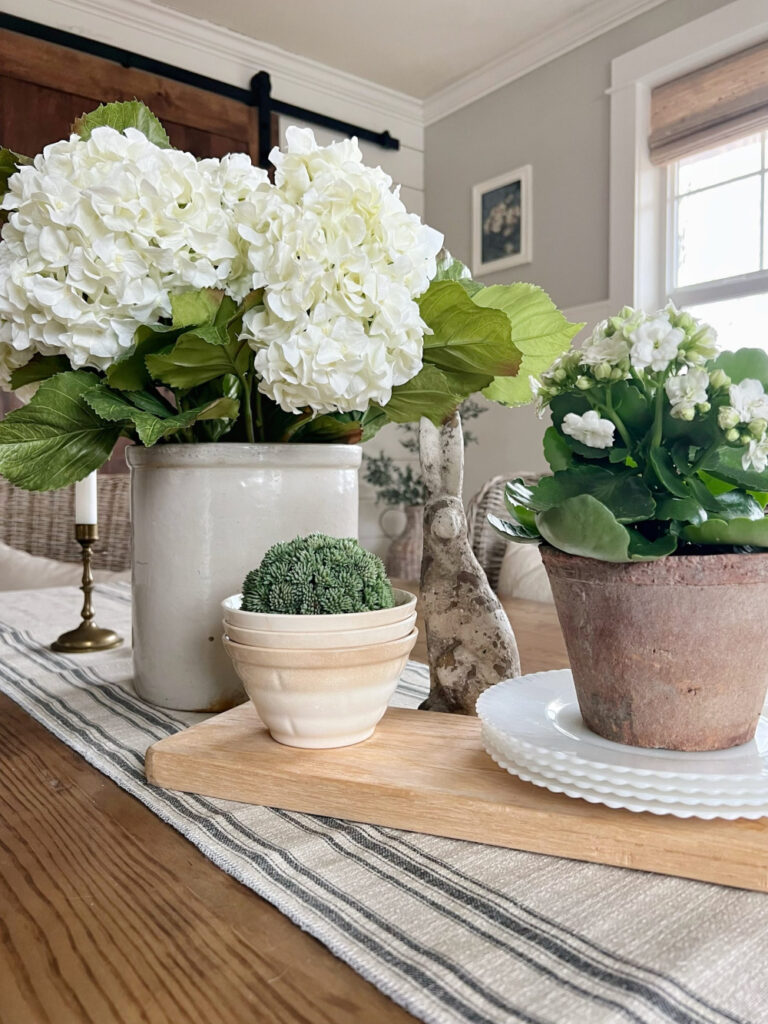 Neutral Spring Accessory Ideas
As much as I love pastels, I also love the soft, earthy palette of neutral accessories. See the ideas that Tammy of Lavender Brook Farm offers.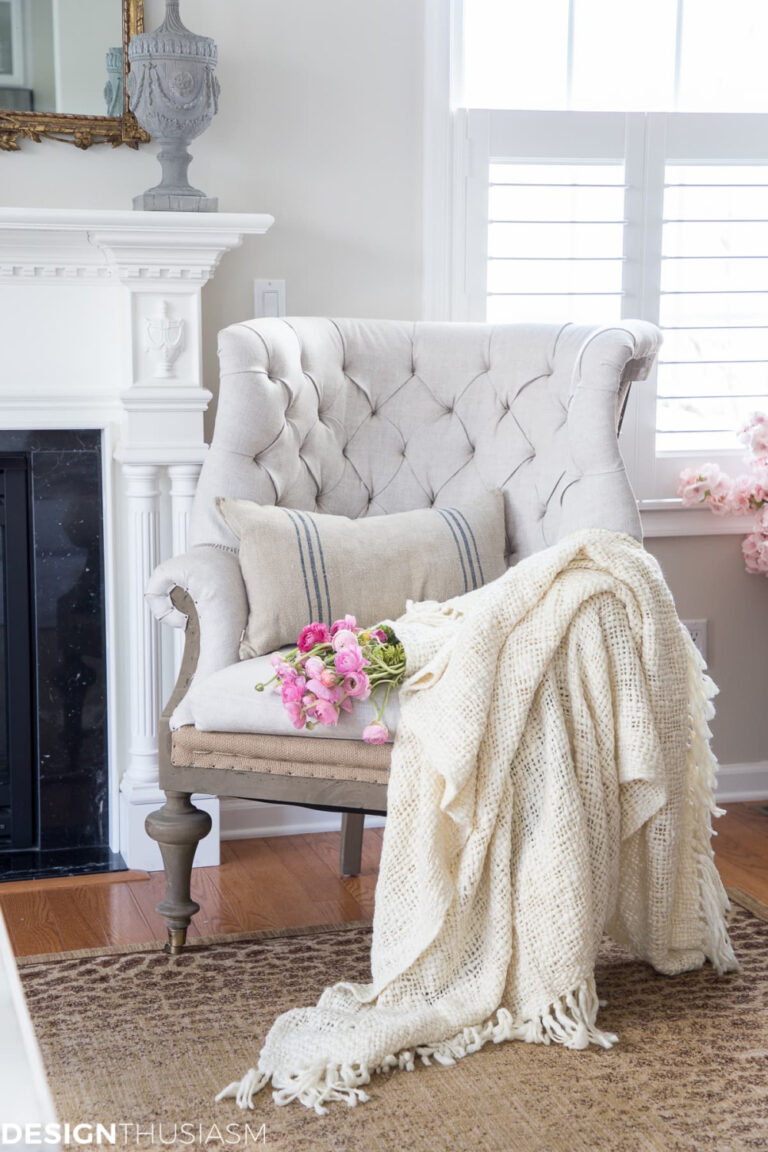 Spring Decor with a Farmhouse Touch
Lory of Designthusiasm is one of the most talented decorators I have found. She shows you how to add a pretty note of farmhouse charm to your home with these quick and easy spring decor ideas.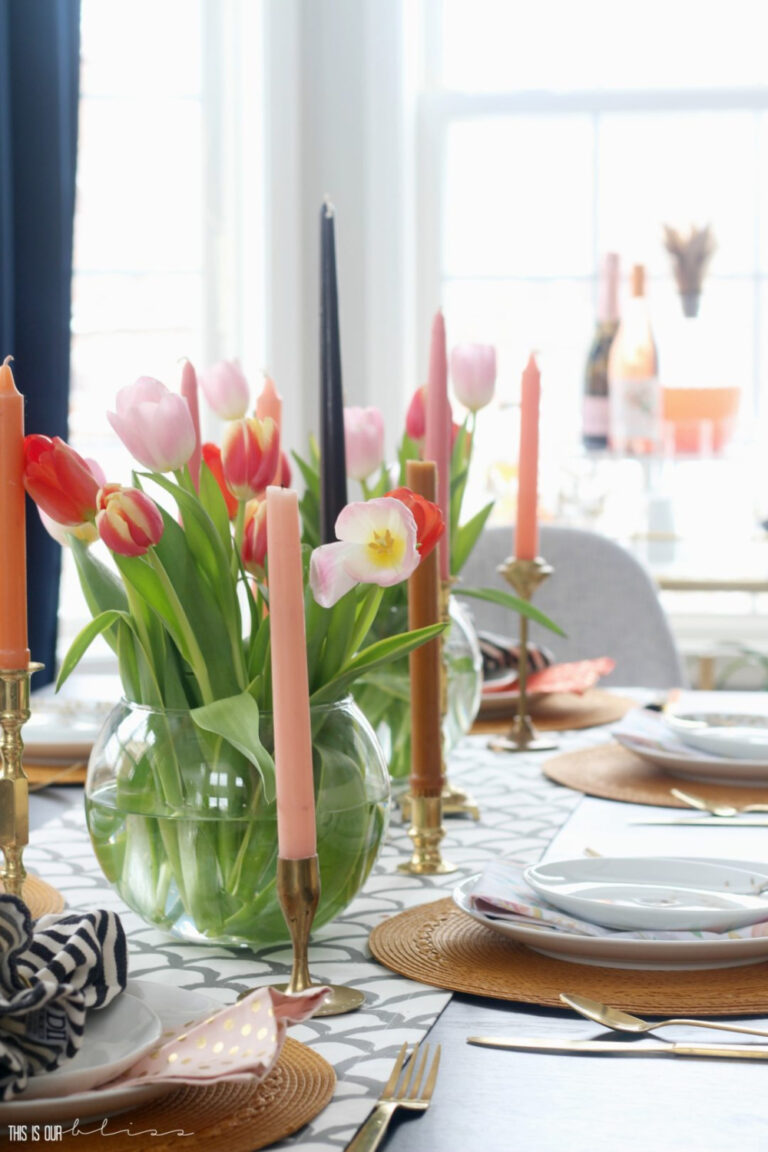 Creating a Spring Tablescape
Rachael of This is Our Bliss shares many ideas using flowers and greenery in a spring setting. Using tulips in round glass bowls is just one of her ideas to freshen your space.
9 Tips for Styling a Kitchen with Pastels for Spring
Here's how I decorate our kitchen for spring with pastels and curataead accessories. The kitchen at Bluesky at Home becomes my favorite room in spring.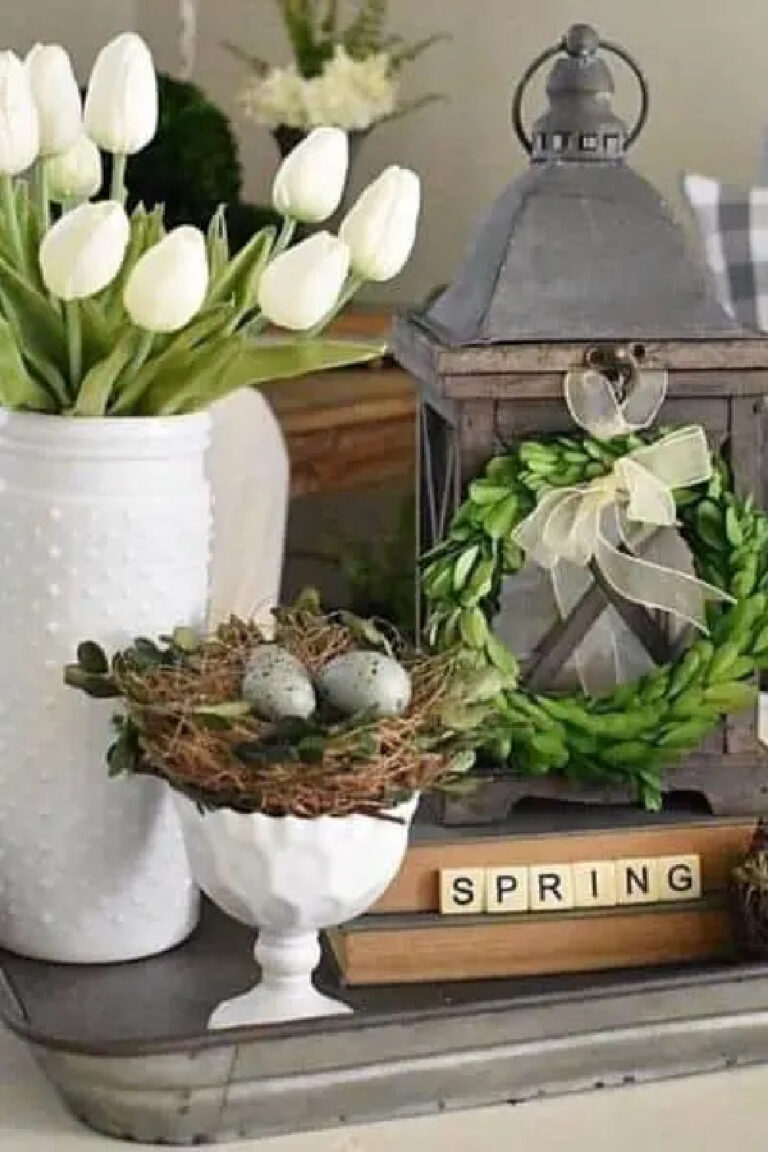 Stylish Spring Decor Ideas
Moumita of Cool Web Fun has gathered a lovely collection of spring ideas. I love this vignette with simple white flowers, birds' eggs, and a Scrabble sign.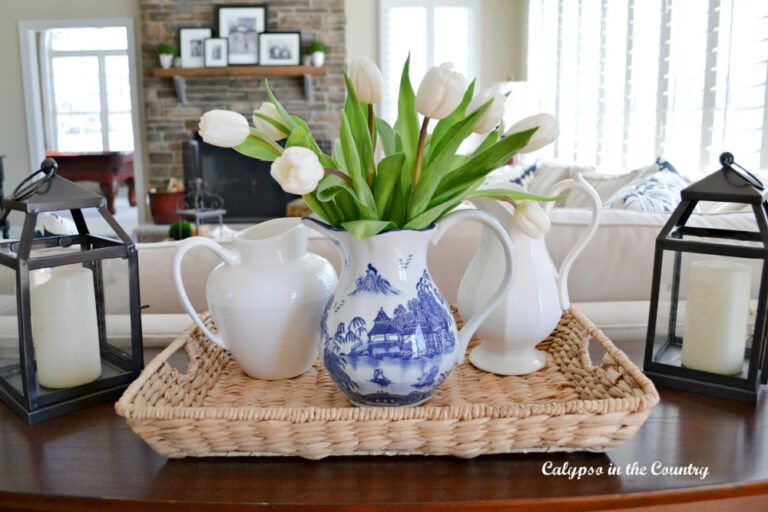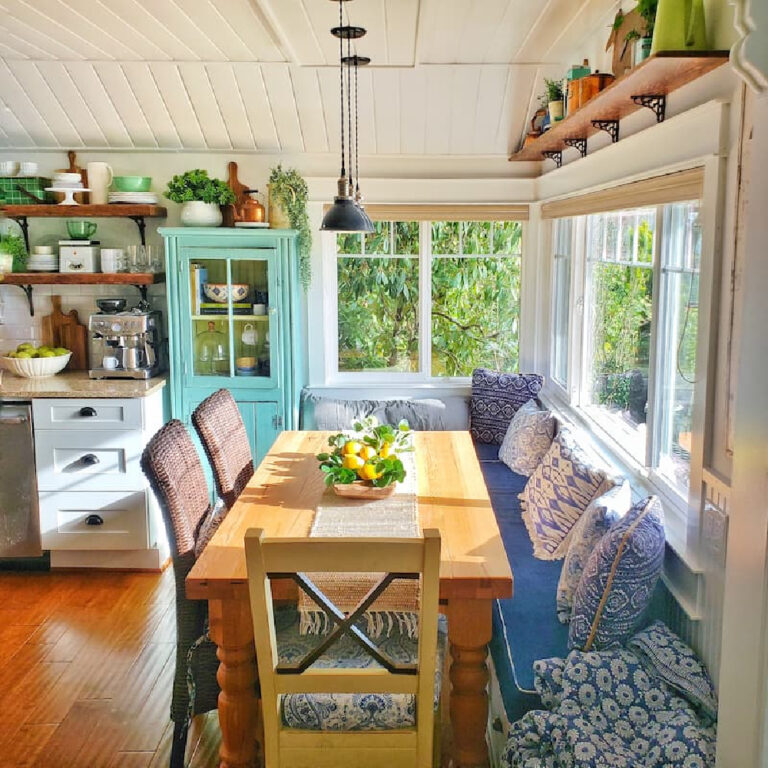 Bright Spring Kitchen
You'll recognize the table that Kim of Shiplap and Shells uses in her home. Kim is a master gardening and you'll love how she shares her love of spring flowers.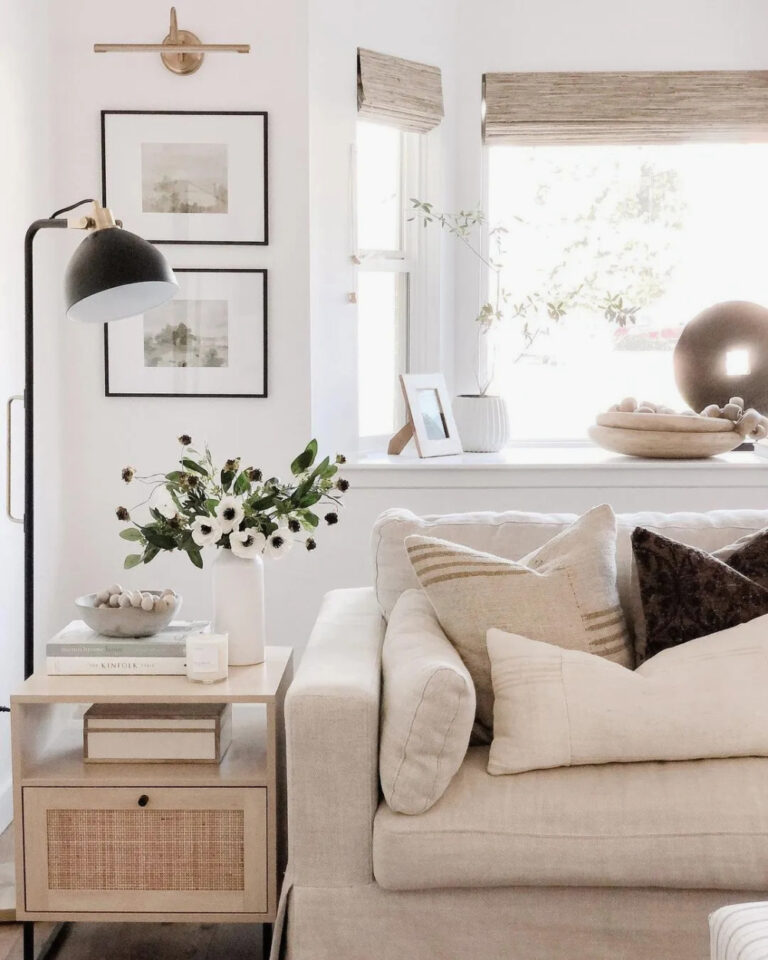 Neutral Spring Living Room with Greenery
Yasmin of Graceful Dreams shares 9 stylish ways to use earth-tones for spring. If you like a more neutral palette, definitely take a look at her ideas.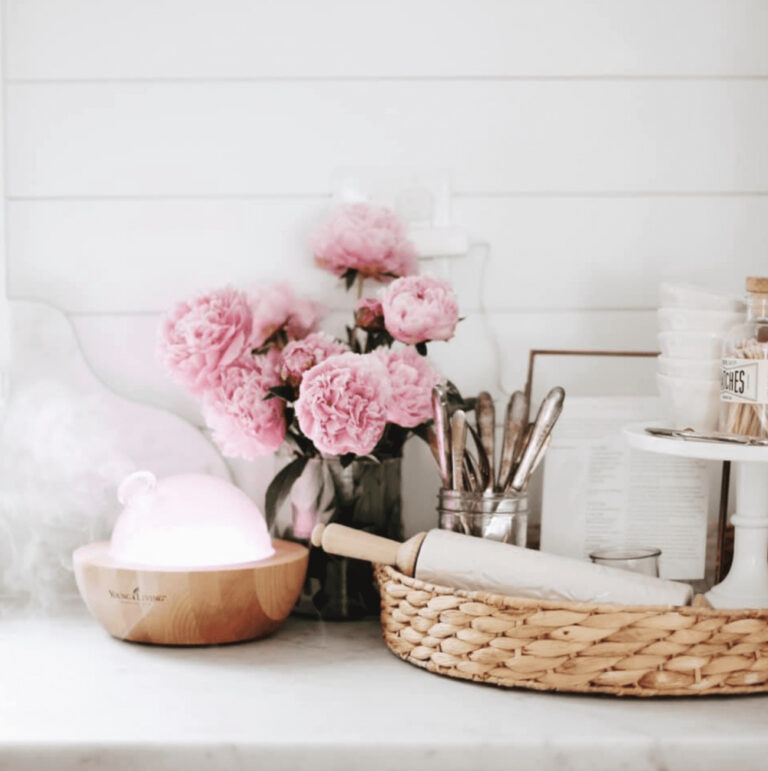 Use Pink and Greenery for Spring
Amanda of The Ginger Home shares 5 tips on how to decorate for spring on a budget. We all need those suggestions. See all her pretty ideas for spring.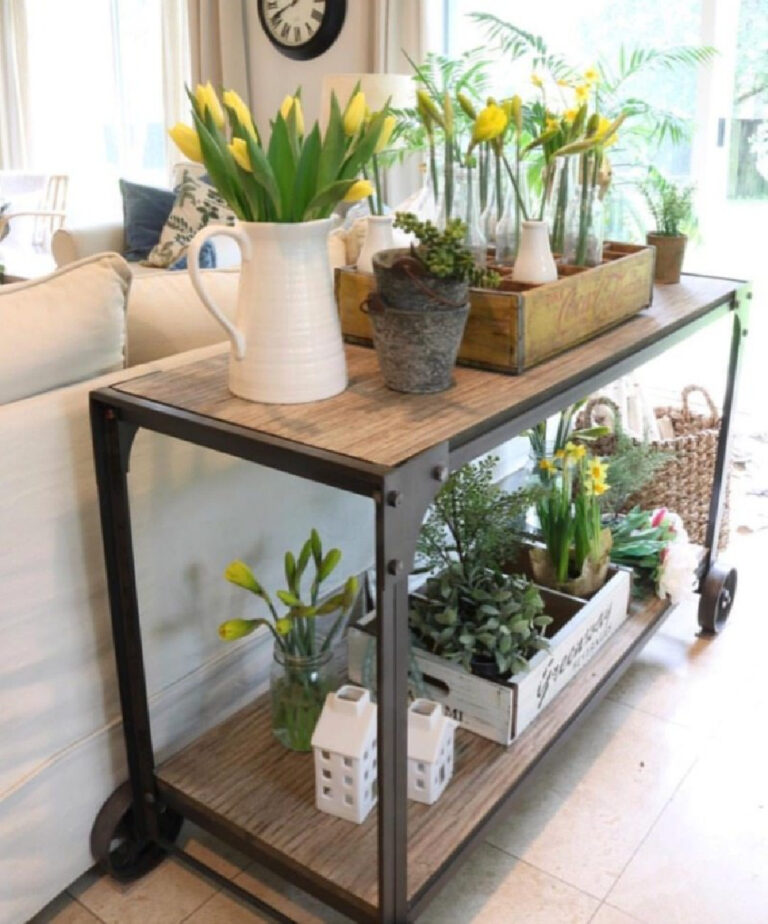 8 Best Springtime Decor Tips
My sweet friends Jodie and Julie of The Design Twins are so talented. They have great ideas for using multiple flower pots for a pop of color in your home.
Bright Pops of Color for Spring
Tracy of Plaids and Poppies is known for her use of bright colors inside and out her Michigan home. You will love to use her ideas as inspiration for your own spring decor.
Spring Decor to Check Out
Are you in need of some updated spring accessories? See if any of these suggestions appeal to you. I'm ordering the pick buffalo check throw.

Did you learn something new from these 14 best ideas for spring home decor? There is a lot to cover so be sure to PIN this post for reference. You can check out my Spring Home Decor Pinterest Board.
I'd love to know what subjects you are most curious about. Let me know in the comments and I'll search browse for them. Be sure to PIN to keep these ideas handy.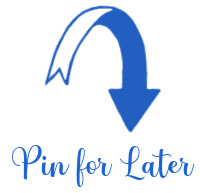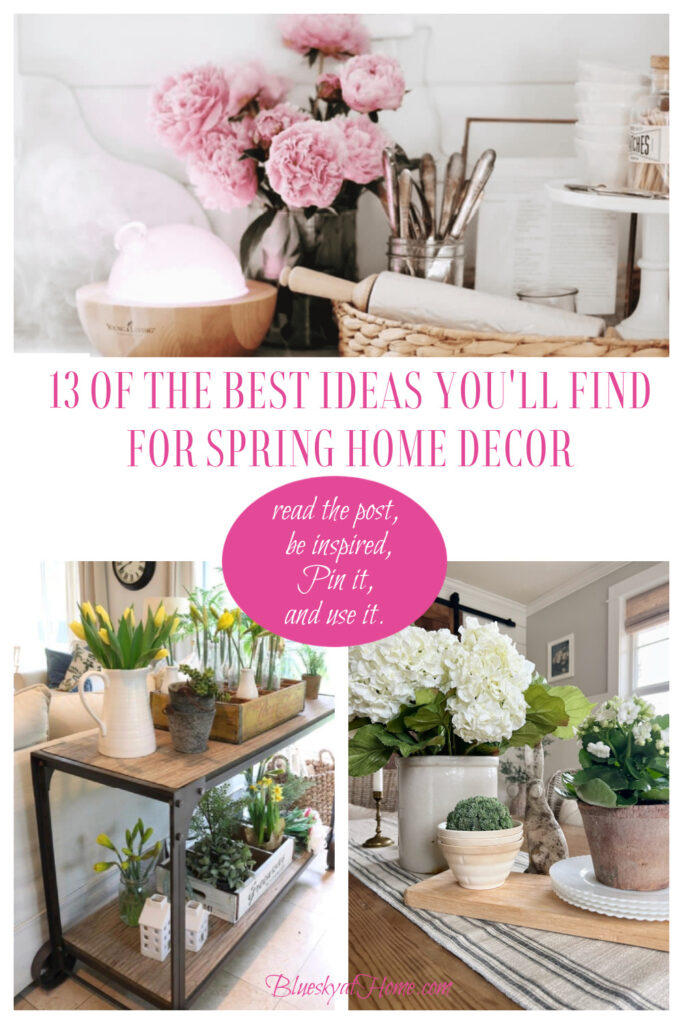 I'll be browsing away between writing posts, listening to podcasts, reading, doing various blogging tasks, playing tennis, and walking Nola.
Are you a new or intermediate blogger? Every week I share valuable blogging resources and tips. If you would like to receive The Blogger Bulletin, please join the Blogger Bulletin. It's just once a week and is a quick read.