2021 Interesting Home Decor Trends to Consider
Are you thinking about home decorating for the new year? People in the know have been thinking about 2021 interesting home decor trends for months.
If you like to know what's going to be popular in decorating this year, I've done some research for you. These interesting home decor trends for 2021 are definitely a result of our experiences in 2020.
Did your requirements for home spaces change in 2020? For many, our lifestyles, routines, and needs at home changed drastically in the past year. For others, staying at home was nothing new.
After life~altering changes, one thing we can change is our surroundings. Let's see what the experts anticipate will happen in home decor in 2021.
2021 Interesting Home Decor Trends to Consider
I'm a researcher at heart. I love to look up as much information as possible about whatever subject I'm interested in. Home decor trends are no exception.
A search through Google brought up dozens of sites about home decor trends in 2021. I breezed through several and then narrowed my search to six sources. I'll share them all at the end of this post.
I found many common home decor trends throughout these sites. Those were the ones that I'm focusing on here.
These 2021 home decor trends are based on the opinions of dozens of professional interior designers and others associated with the home decor industry. Some, my fellow lifestyle bloggers and home decor lovers, you will love. Others, you may scratch your head at.
Remember, these ideas are predictions based on what happened in our world last year. Last year's trends in home decor also dictate what will be popular ~ "trendy" ~ in the next few years.
2021 Home Decor Styles
In 2020, most of us were forced to reimagine our spaces to meet the demands of our new lifestyle. Whether that called for creating a functional home office, designing a living room for Zoom and remote learning, or pinpointing a smart pantry organizing solution, just about every area of a home likely required a refresh.
Today's design choices are a result of last year's changing world. Styles come and go over time; they may be trendy or they may become classics. Here are some design styles that are trending for now.
I do have to share that I wasn't familiar with some of these style terms. I did alot of Googling.
These first few design styles will sound familiar to what we are used to.
RUSTIC VOGUE – A SOPHISTICATED TAKE ON COTTAGE
This style works ideally in homes that already have some interesting features, such as exposed beams, original floorboards or paneled walls.
Creates a balance of old and new pieces that work together.
Reclaimed wood is the core material that holds this look together.
Uses unique pieces that show plenty of grain and texture, rather than items that are perfectly finished.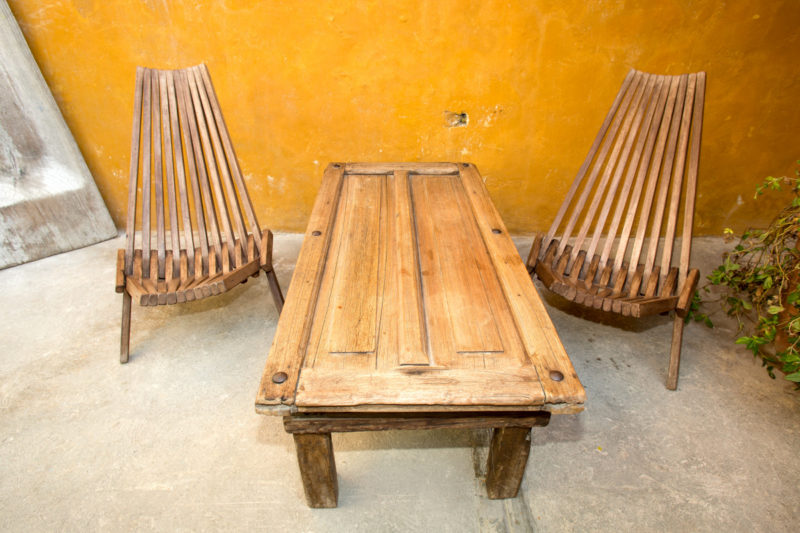 COTTAGECORE
Cottagecore (also known as Farmcore or Countrycore) is an aesthetic inspired by a romantic interpretation of western agricultural life. It is centered on ideas around a more simple life and harmony with nature.
Nostalgia and the need for comfort are here to stay.
This style started as very simple but mixed with touches of glamour to create a luxe traditional style.
This style is seen in elegant vintage style barware, gilded cutlery and statement gold accessories are all ways to get the look while staying on budget.
Think of a cuter version of Rustic Vogue, with ginghams and checks vying for attention with vintage prints and motifs ~ all set within a muted, pastel palette.
CONTEMPORARY COUNTRY
This style combines warm amber tones, mellow meadow prints and beautiful embroidery.
Mix and match natural textures for a cozy and inviting look.
Mix muted colors with folksy and characterful prints for a more modern country kind-of-vibe.
VINTAGE
Antique, repurposed, salvaged and retro pieces all have their place in a vintage scheme. A vintage-style scheme should build up gradually.
The key is to reference the look rather than slavishly reproduce it.
Use strong colors, favorite pieces, and a less-is-more approach for a vibrant, cohesive aesthetic.
The key to this approach is to provide plenty of contrast. 
Choose pieces over time that mean something to you.
Add a few luxe elements such as rich fabrics and statement lighting to create a modern note.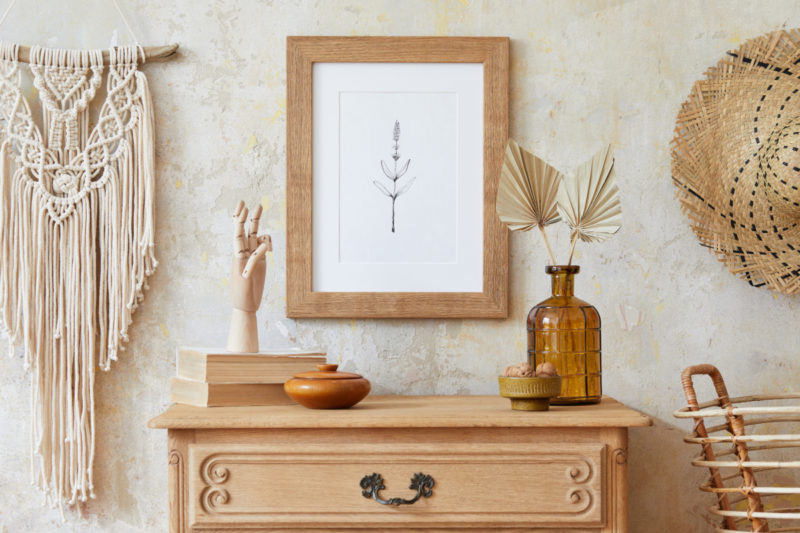 DISTANT SHORES ~ HAWAIIAN VIBE
The laid-back lifestyle of Hawaii has been reimagined in this next trend. The longing for tropical getaways, interiors inspired by distant shores offer a calm and relaxing living space to make a home a safe and inviting place to recharge.
Focus on tropical brights, subtle monotones and soft lemons.
Tropical leaves and florals are used to bring the outside indoors, with an introduction of greenery into homes.
Easy-living digital prints are designed to work in any home with complementary color palettes to emulate the varied Hawaiian landscape.
OCEAN HUES
The desire to live in the outdoors continues with this style.
Tries to capture the feel of relaxing poolsides and beach getaways.
Aqua and inky blues offer a calm, contemporary look.
Continuation of the Classic Blue Color of the Year in 2020. Benjamin Moore's Color of the Year 2021 is Aegean Teal, the perfect color for creating a tranquil home.
Ocean blues are a key color trend for the year, varying from deep inky tones through to soft aquas.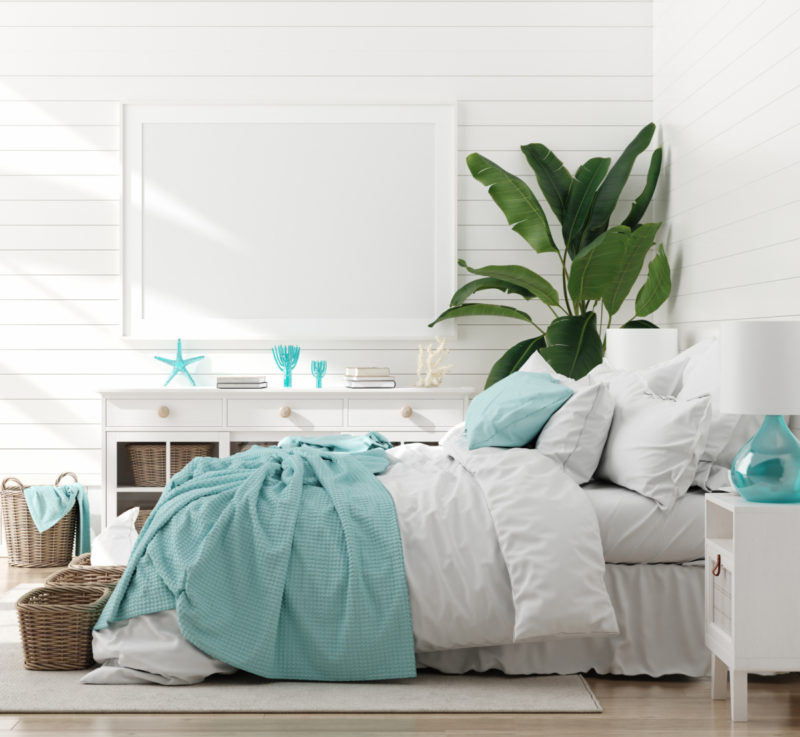 ECO CHIC
This popular trend plays to the desire for spiritual connection and well-being balanced by a commitment to sustainability.
Colors and textures have a hint of craft with warm tones coming to the fore.
The new color palette includes golden beige, moss green, soft olive, and earthy orange.
Fabrics with texture, such as matte velvet, boucle and linen, serve to comfort. These soft and resilient fabrics are suitable for intensive use seating.
A renewed focus on craft and multifunctional furniture.
The desire for furniture that offers longevity, quality and durability.
EARTHY TONES
Color in 2021 is built around a natural, earthy color palette, especially, renewed interest in shades of brown which are comforting, welcoming.
Rusts, warm greens, deep reds and browns, beige, brown, burnt umber, and terracotta.
Warm taupes, beiges, sands ~ basically any earth tone is surging in popularity. Consider swapping in a warm beige or greige for bright white. 
These are colors that work well with darker colors like grey and navy, but also add depth to a space.
In the warmer months, we will see a lot of burnt oranges and peacock blues combined with the earth tones. 
2021 Home Decor Trends for Our Spaces
The stay~at~home life the past year has changed how we live in our home spaces. Maximalism ~ means more of everything; that means more of your favorite colors, fabrics, and accessories.
After a decade of minimalism, highly decorative and personal interiors have returned. We want our homes to be fulfilling and memorable.
Curate your own interior identity by adding personal touches to your room.
Homeowners are styling their interiors to tell a story, layering old with new to create exciting interior stories.
Every piece in the home makes a statement either through the silhouette, fabric choice, color or unique backstory.
It also reflects a growing interest in furniture and objects acting as souvenirs of our lives.
Here's how to use those spaces.
THE HOME OFFICE AS FOCAL POINT
Probably nothing changed more than our need for work space at home. Whether it was for mom or dad to work at home or kids doing virtual school, a place to work became very important.
Here's what designers are suggesting for your home office in 2021 and beyond:
Crisp, clear lines, comfort and design for creative inspiration.
A place for artwork or patterned wallpaper.
A desk light is a good way to add style and design-led angles to an office as well as being imperative for tasks.
A comfortable chair has to be comfortable, but also adjustable to get the level of comfort right. For example, a leather armchair would fit in a room that acts as a sanctuary to read and reflect; where an upright swivel chair suits desk work.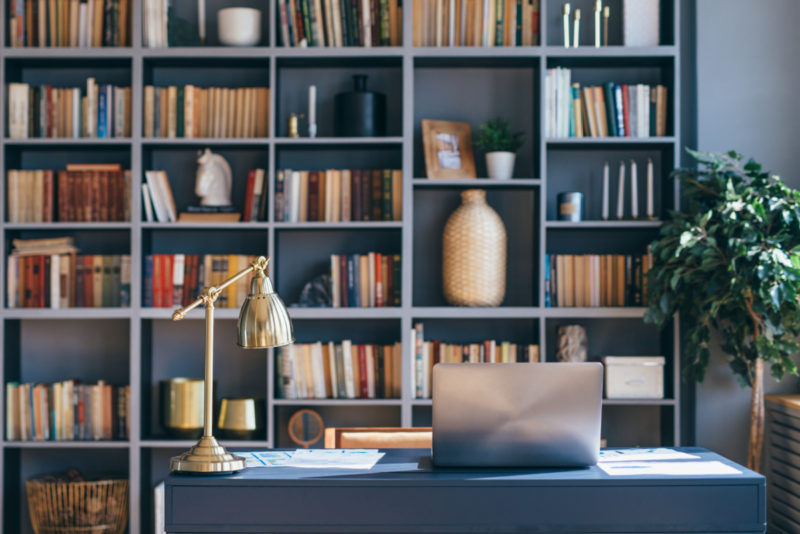 CREATE A SNUG SPACE FOR RELAXING
Although we are staying at home more, finding a place to unwind and relax is essential for our well~being.
Add soft and comfortable elements to your space, with a mixture of textures ~ linen and wool on sofas and armchairs and warm wood tables.
Adding textures makes the space feel lived~in, a feeling that we crave in the colder months.
CREATE A COZIER BEDROOM
When we need to get away from the home office, the home school and seek rest, our bedrooms should be a refuge. We want to elevate our homes with dramatic touches of luxury. Not~too~serious opulence and patterns lift an interior's mood. It's a feeling of sumptuous that redefines the home with all the comforts and refinements of boutique hotels.
Introduce strategic lighting, more greenery, and upgraded bedding.
With the rise of the boutique hotel and its trending look in residential design, the headboard has become a brilliant focal point in bedroom decor. See it as art above your bed.
Use color and pattern to coordinate your headboard with a wallpaper or throw. Don't be afraid to choose a more outlandish style as this only adds more character.
HOUSEPLANTS AND EDIBLE GARDENS
Houseplants have never been more fashionable. Indoor trees and plants are going to continue their ascent into home design mainstay.
Not only are they beautiful, bringing vibrancy and color to our homes, but houseplants also freshen the air, filtering out pollutants and releasing oxygen.
They bring the calm of nature indoors
Plants act like a sculpture on a shelf or table top.
Caring for plants is grounding and life affirming.
Edible plants will continue to grow in popularity in 2021. Growing fresh indoor herbs and vegetable plants is ideal for creating dishes and beverages since you have the necessary ingredients at your fingertips. There are a variety of sizes, perfect for a kitchen or a sunny window.
STEPPING OUTSIDE
The desire to use our outdoor spaces more for small family gatherings is even more important in the coming year. With people relying on their homes as an office, an outdoor space for connecting with nature and entertaining friends and family safely is essential.
Pergolas are the new hot feature for outdoor spaces. The simple shade-giving structures are relatively quick and affordable to build and can enhance alfresco activities.
Swimming pools are high on the agenda for summer.
Fully equipped garden buildings, gardens, and outdoor kitchens continue to be very popular.
DURABLE, SMART FABRICS
We continue to want things that last, including fabrics. We want performance fabrics that are durable, wear well, and can be washed multiple times (linens and slipcovers, for instance) as we spend more time at home for work, life and learning.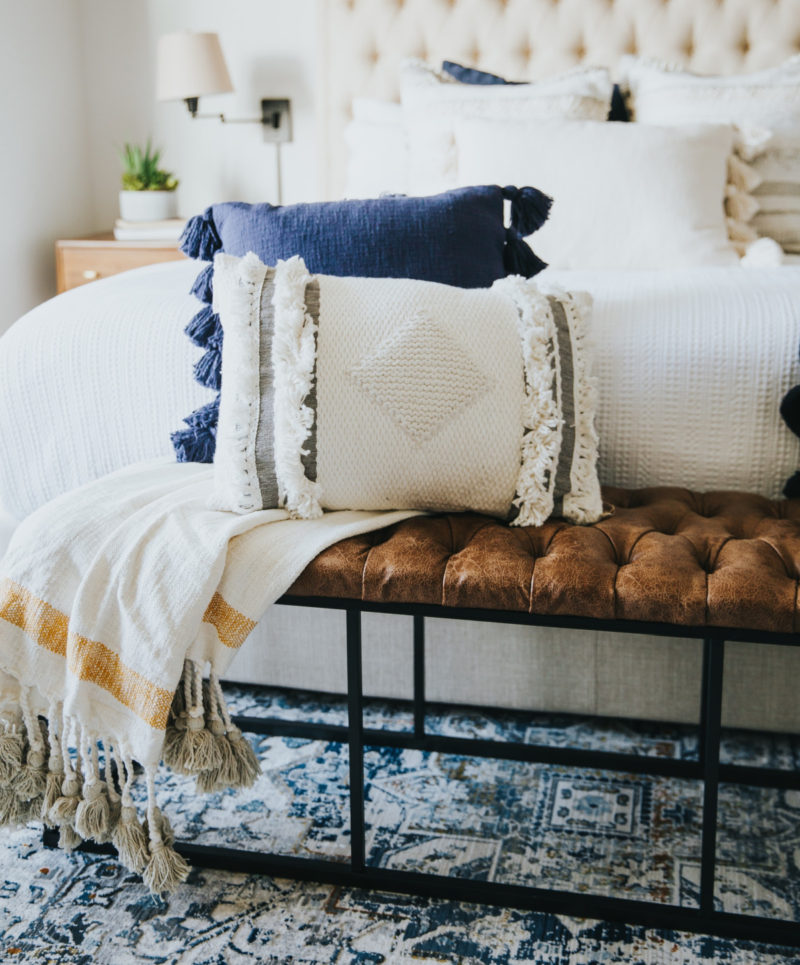 ORGANIZATIONAL TOOLS
As we have spent more time at home, we have learned that an organized home is essential for peace of mind. We can bring function and organization to just about any space in our homes.
Add a chalkboard panel to the side of your refrigerator to keep track of your weekly grocery list.
Labels don't just make it easy to find exactly what you need — they're a surefire way to give shelves full of baskets a cohesive feel.
Maintain orderly bathroom shelves by placing makeup brushes, hair tools, and smaller items in containers and purging any unwanted products.
A combination of baskets and clear containers with lids can easily make your open pantry look more polished.
HOME DECOR TRENDS ON THE WAY OUT
You may or may not agree with these home decor trend ideas. Afterall, nothing is more personal than how we decorate our homes. Remember, these 2021 home decor trends are from expert designers whose job it is to encourage us to update our homes.
If you've just installed shiplap or just painted your kitchen cabinets white, personally, I would embrace it. I thought matching furniture sets went out years ago.
Shiplap is falling out of fashion.
Gray kitchen interiors may become less popular.
All-white interiors may start to date themselves.
The mid-century modern furniture trend may finally be over.
Barn doors could be replaced by other types of statement entryways.
Accent walls likely won't be as trendy in 2021.
Matching furniture sets may start to look dated.
2021 TRENDS ON THE WAY IN
If you're planning a remodel, planning to buy a new sofa or headboard, you may be interested in what the pros say is coming in this year.
Peel-and-stick wallpaper will likely be trendy.
Industrial styling may be the next big trend.
Natural fabrics may gain popularity over synthetics
Wicker and rattan furniture will likely be trending ~ these natural materials add warmth and lightness to home decor.
Light woods
Modern rustic
Industrial interior style
Expect to see creative solutions for dividing space, like sliding barn doors or bookshelves. Reconfiguring furniture layouts with an emphasis on cozy nooks can also make a space feel more intimate.
Does all this information about 2021 home decor trends help you to plan your interior spaces? Do you pay attention to professional advice or just go with what you have and love?
Also, what trends do you like? Which ones won't see the light of day in your home? Leave a message in the comments to share.
Here are the resources I used for this article: