13 Fabulous Winter Home Decor Ideas for a Cozy Space
How do you decorate your home after the holidays are over? After the Christmas decorations have been removed, it's time for adding winter decor. Here are 13 fabulous winter home decor ideas to give you inspiration to create a cozy space for the winter months.
After the glitz and bling of Christmas decor, it's so nice to take a breath and tone down our home decor for the winter season.
Do you wonder how to transition from holiday decor to winter decor? 
And then, what is winter decor? 
Let's talk about what it takes to create a home that feels wintery without feeling cold.
First, let's look at how to prepare our homes for winter decorating. 
Winter decor is a more minimal approach to decorating our homes. The colors can be inspired by nature with a softly neutral palette. Or you may choose to mix those neutral hues with rich deep colors of green or blue.
Lots of natural materials and texture are part of winter decor style.
How to Get Ready for Winter Decor After Christmas
When packing up your Christmas decorations, discard any that have broken parts, pieces missing or ones that just look old. 
Pack up decorations that are in good condition, but you no longer want. Donate them to schools, churches or women's shelters.
Discard any old lights that do not work.
After all the Christmas boxes are put away, Give your home a good dusting and vacuuming.
Remove any shiny, glitzy decorations or accessories.
Set aside to re-use seasonally appropriate winter décor.
After all the Christmas decorations are packed away and the house has been dusted and tidied up, we can now focus on adding all those winter decor accessories. 
What Colors Lend Themselves to a Winter Color Palette?
You want to decide on your winter color scheme. These natural colors of the seasonal outdoors work best:
winter white
cream
ecru
taupe
shades of brown
shades of green
shades of blue
What Elements Give our Homes a Sense of Inviting, Warm and Cozy? 
natural elements
pine cones
evergreen trees and fresh or faux branches
winter-looking greenery
birch logs
anything wood – slices, beads, boxes, trays, baskets
nature-inspired pieces
green plants
throws
pillows
faux fur 
white or cream candles
lots of texture
winter scents 
Now that we have some basic idea of what it takes to create a home with a warm winter feel, let's look at the fabulous winter decor ideas I found for you.
Welcome to 13 Fabulous Finds at Bluesky Browsing #69.
Think of Fabulous Finds as a home decor/DIY/Craft/recipe Readers' Digest.
In case you are new to Bluesky at Home, what fabulous finds do I share at Bluesky Browsing?
ideas to help you in your home decor efforts
fun holiday decoration ideas
ideas for better organization and efficiency
a yummy recipe or cocktail
fun DIY projects
the latest trends in home decor
a quirky new find or two
Focusing on finding new projects, resources, tips, new ideas, and inspiration for you is my main task. I'm constantly discovering fabulous finds to inspire us. My goal is to help you find ideas for your home decor, your crafting, your home organization, and anything about home.
Are you a new or intermediate blogger? Every week I share valuable blogging resources and tips. If you would like to receive The Blogger Bulletin, please join the Blogger Bulletin. It's just once a week and is a quick read.
Winter Home Decor: 13 Fabulous Ideas
This collection of winter decor ideas is a variety of winter vignettes, examples of home design, and DIY projects. I know you'll find an idea or two that you will like to use in your own home.
Enjoy them all.
13 Winter Decorating Ideas for You
This post uses a plugin from WP Tasty called Tasty Roundups. It is so easy to use and I love how it looks. I think it will be easy for you to read and link to the original resources.
Visit this Winter Home Decor Pinterest Board for more ides on how to decorate your home for the winter season.
I hope you PIN this post, visit each selection, and PIN each one. I'll be sharing my own ideas for winter decor in the coming weeks.
What do you think of this new roundup format? From a creator's standpoint, I love it. Here you find out more about Tasty Roundups.
I'd love to know what subjects you are most curious about. Let me know in the comments and I'll search browse for them. Be sure to PIN to keep these ideas handy.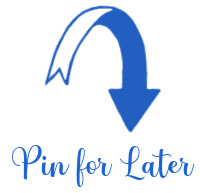 I'll be browsing away between writing posts, listening to podcasts, reading, doing various blogging tasks, playing tennis, and walking Nola.