10 Fabulous Christmas Tree Decorating Ideas
Have you started to decorate your Christmas tree? The Christmas tree is the main focus of our holiday decor. Today I have 10 fabulous Christmas tree decorating ideas for your holiday home.
A couple of weeks ago I shared ideas for making DIY Christmas trees. I used several of those ideas to make trees for our home.
As we are in the midst of Christmas decorating, I needed a few ideas to spiff up our main Christmas tree. I found a wide variety of Christmas tree styles that inspired me. Hopefully, they will inspire you.
One thing I found is how many ways there are to decorate a Christmas tree. In every color, style, and size: vintage, traditional, boho, country, dressy. You'll never run out of possibilities.
Any style of Christmas tree you can imagine is out there for inspiration. These 10 beautiful Christmas tree ideas can inspire you this year or in years to come.
Welcome to 10 Fabulous Finds at Bluesky Browsing #63.
Think of 10 Fabulous Finds as a home decor/DIY/Craft/recipe Readers' Digest.
In case you are new to Bluesky at Home, what fabulous finds do I share at Bluesky Browsing?
ideas to help you in your home decor efforts
fun holiday decoration ideas
ideas for better organization and efficiency
a yummy recipe or cocktail
fun DIY projects
the latest trends in home decor
a quirky new find or two
Focusing on finding new projects, resources, tips, new ideas, and inspiration for you is my main task. I'm constantly discovering fabulous finds to inspire us. My goal is to help you find ideas for your home decor, your crafting, your home organization, and anything about home.
Are you a new or intermediate blogger? Every week I share valuable blogging resources and tips. If you would like to receive The Blogger Bulletin, please join the Blogger Bulletin. It's just once a week and is a quick read.
This post contains affiliate links to products used in the creation of this project. If you should order any item from this site, I may receive compensation, but you do not pay a penny more. Your purchase is greatly appreciated as it helps support the continued publication of this site.
ON THE HOME FRONT
We've recovered from having almost our entire family here for Thanksgiving. Spots in the house are decorated and others are stacked full of boxes. The new tree in our bedroom is decorated and the new vignette on the console table is so pretty. Our main tree is decorated and some garland is up, but it will be several more days before the house is completely ready for Christmas.
One reason I'm a little behind on decorating is that I've been making several new DIY Christmas projects: Christmas trees, ornaments, and garlands. Polishing almost 50 silver bells and balls also takes several hours.
I attended an early Christmas dinner at a friend's lovely home. This is a group of friends – a few of us met when our daughters were in preschool – who meet about 5 times a year for dinner and fellowship. My friend Jill hosted and her home is already decorated for Christmas!! It's beautiful in all blue and white.
I ordered Christmas presents for all the kids on Cyber Monday. I'm thrilled that all their requests were available – and on sale!
This week, the blog was about preparing for about a cute DIY and Christmas vignette project and Christmas dessert recipes: Best Brownies with Chocolate and Raspberries, DIY Christmas Holiday Vignette with a Tray, and Cherry Cheesecake Tartlets.
Christmas Tree Decorating Ideas: 10 Fabulous Finds
Here we go with Bluesky Browsing #66.
Looking for Christmas tree decoration ideas was so much fun. I wanted to use all the ideas on our tree. It's better to pick one theme or color scheme and stick with it.
I didn't have any criteria when I started searching for Christmas tree decorating ideas. I just looked for trees that had a "wow" statement or something special about them.
I hope you find these ideas inspiring. If you have already finished decorating your tree this year – lucky you, I'm jealous! – Pin these ideas and save them for next year.
Enjoy them all.
Christmas Tree Decorating Ideas for You
Lighted Yarn DIY Christmas Trees
Courtney of French Country Cottage designed a vintage-inspired Christmas tree full of pretty things like glowing stars and a mix of heirloom and new ornaments.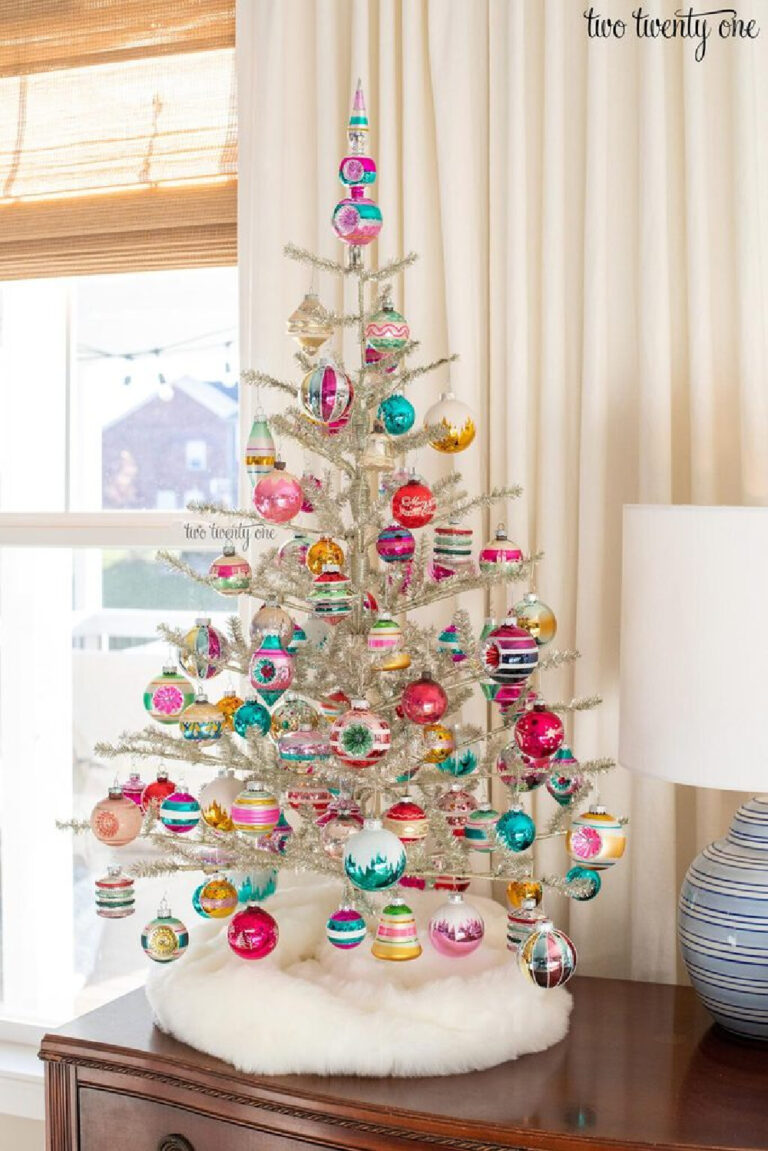 White Tree with Vintage Ornaments
This tree may be small, but it's big in color and style. I love all the bright vintage ornaments from Chelsea of Two Twenty One. This style will make you wish you had all those ornaments from the 50's and 60's. I have a few vintage ornaments and love them.
Pink Christmas Trees
I've created a new small Christmas tree in our bedroom this year in pink and blue so I was really attracted to this pink tree from Savannah of Classy Clutter. She shares great ideas for selecting and decorating a tree.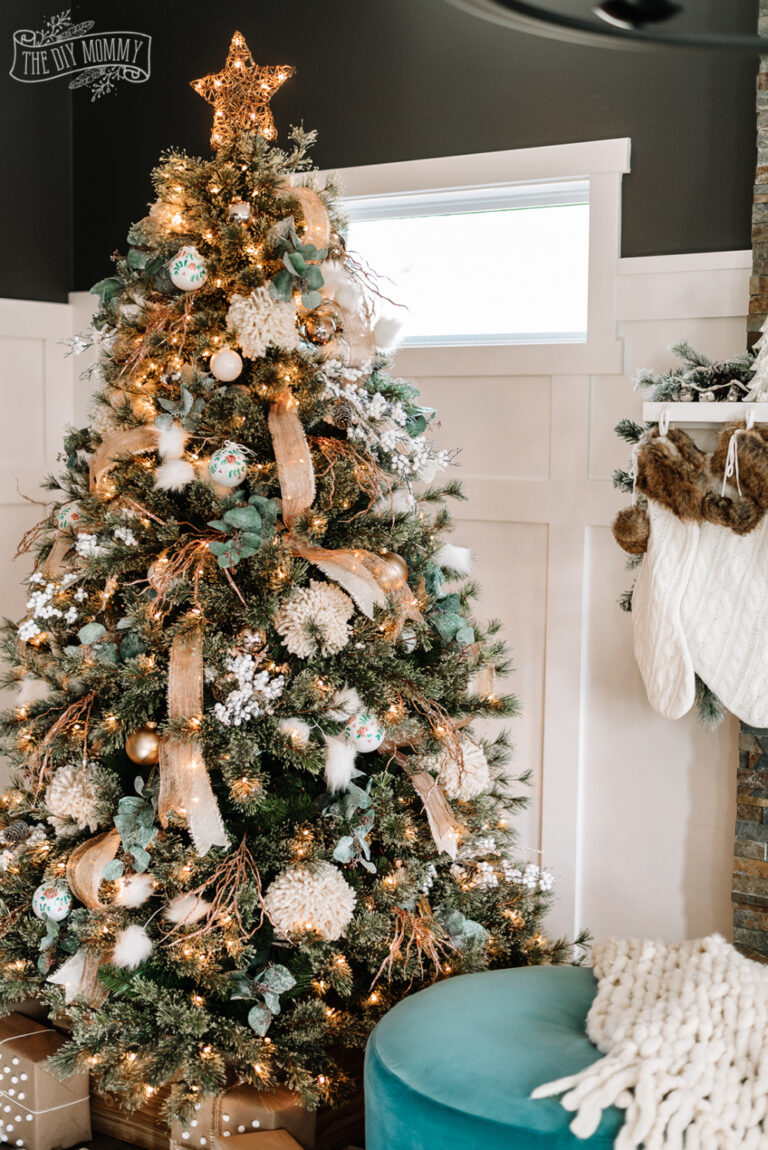 Boho-Style Christmas Tree
Christina of The DIY Mommy shares how to decorate a rustic boho glam Christmas tree with elements like oversized pom-poms, rustic floral picks, hand painted ornaments and neutral metallic colors.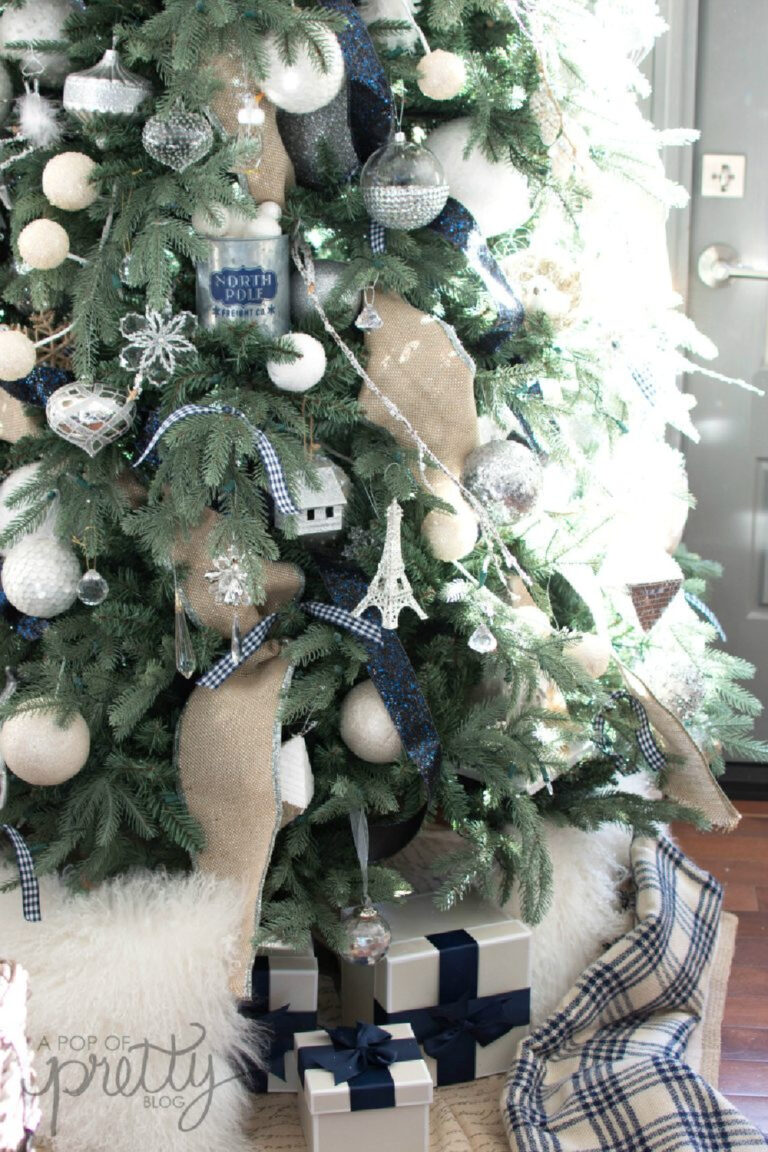 Navy and Silver Christmas Tree
I love blue at any time and this year I'm using it more. Kerri of A Pop of Pretty shares how to use this classic color in a shade of navy. Blue goes so way with silver for a traditional style.
Christmas Tree Home Tour
Brooke of Re-Fabbed takes on a tour of her 8 (!) Christmas trees. each one is different, but they all have a similar feel – family, tradition, and beautiful colors, patterns and ornaments. I love how the trees let her family's personality come through.

Choosing a Flocked Tree
Kristen of Ella Claire Inspired shares how to choose and buy a flocked Christmas tree. This version brought back memories of my Dad putting a train around our Christmas tree. It's definitely a traditional, vintage style.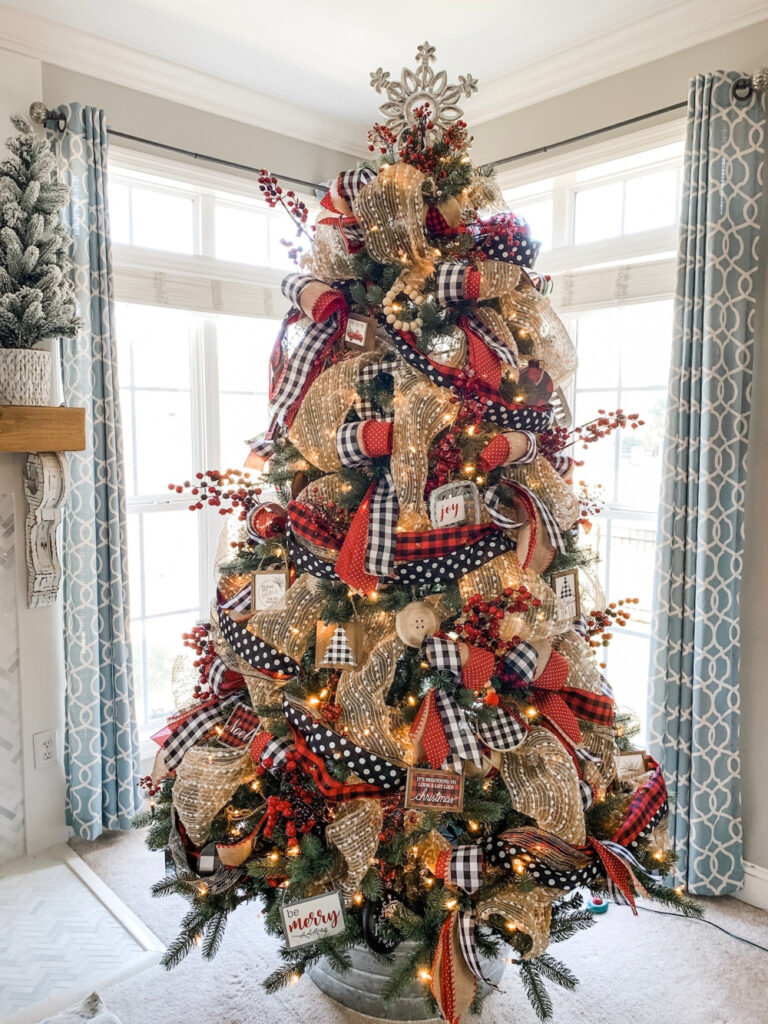 Christmas Tree with Buffalo Check and Polka Dots
This tree is the perfect example of picking a theme and running with it. Stacey of Wilshire Collection shows just how to use two complimentary patterns to make your tree a standout.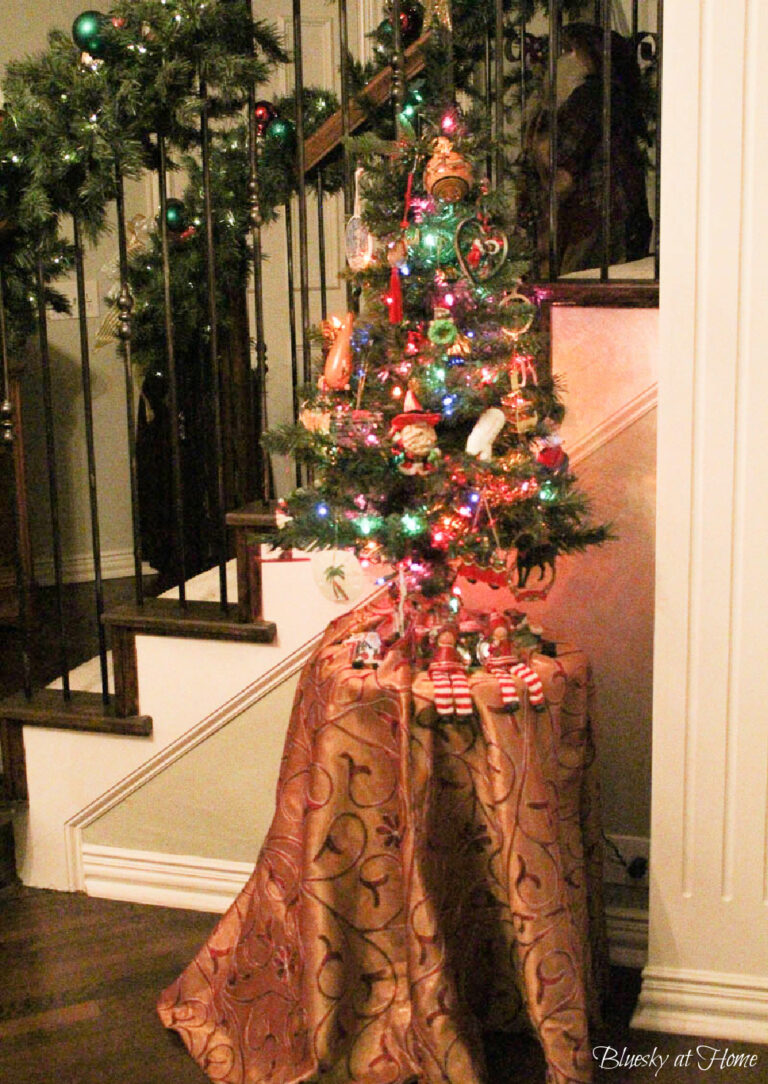 Christmas Trees Throughout the House
A few years ago I shared a tour of all the Christmas trees in our home. This one is in Sweet Shark's bar. This year we added a new white tree to the bedroom, so that tree will go in the dining room. Hope you enjoy this little Christmas tree tour.
Visit these Christmas Pinterest Boards full of inspiration and ideas. I would love for you to FOLLOW one or all of these boards.
I hope you PIN this post, visit each selection, and PIN each one.
What do you think of this new roundup format? From a creator's standpoint, I love it. Here you find out more about Tasty Roundups.
I'd love to know what subjects you are most curious about. Let me know in the comments and I'll search browse for them. Be sure to PIN to keep these ideas handy.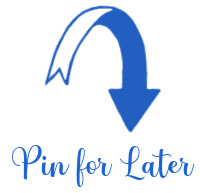 I'll be browsing away between writing posts, listening to podcasts, reading, doing various blogging tasks, playing tennis, and walking Nola.