Happy Friday.
Do you ever have a moment when you slap yourself on the head and think ~ or say out loud, "Why didn't I think of that before?"
Well, I had that moment earlier this week when a friend told me she missed a recipe post from 3 weeks ago and wanted to read the recipe. And while I was at it, would I share with her another recipe from last week. So I thought, the easiest way to do that was to just share all of May's recipes with you ~ in case you missed one too. So then another eureka moment when I thought to myself, why don't I just do that every month? My head was getting sore from all this slappin'. So here, brand~spankin' new is my first monthly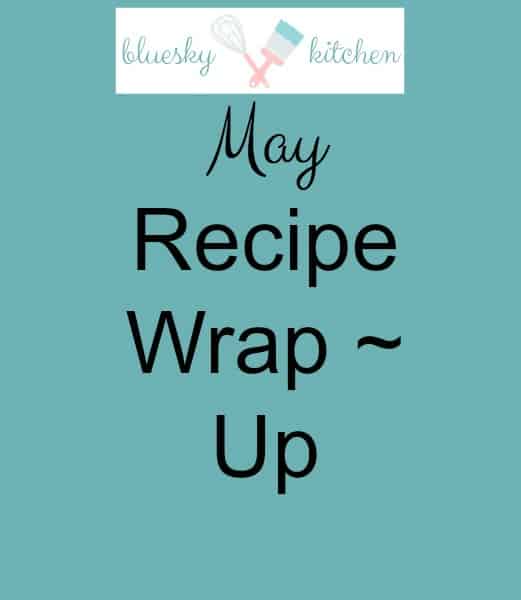 May Recipe Wrap~Up
We start the Wrap~Up with a few recipes from our Kentucky Derby party at the beginning of the month.
Our Kentucky Derby party would not be complete without Southern Pimento Cheese. What makes it so good?  The homemade mayonnaise and the roasted red bell pepper. If you don't have time, you can substitute the homemade mayo for a really good brand, such as Hellman's or Duke's. Definitely roast the red bell pepper for a burst of flavor.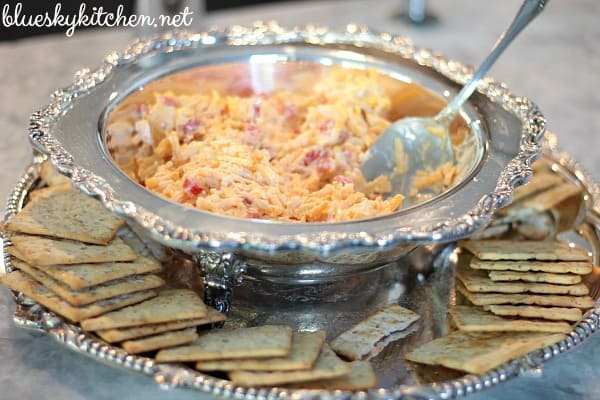 Jalapeño Cornbread is delicious with butter by itself. When you need an special side dish, use the cornbread as the basis for this Awesome Jalapeño Cornbread Salad ~ always a party pleaser and fit for a crowd. Put this recipe in your file for "4th of July Party Recipes".
Who doesn't love chocolate and raspberries? What a perfect pairing. These  bite~size, pop~in~your~mouth Yummy Chocolate~Raspberry Mini~Tartlets will satisfy your craving for sweet goodness and impress your guests.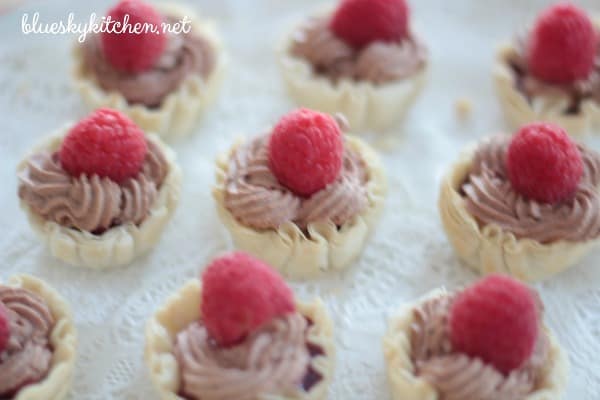 With basil in abundance in summer, it's the perfect time of year for pesto. Hopefully, you have some growing in the backyard. If not, pick up a big bunch at the Farmers' Market. See my tips  and a couple of secrets for How to Make the Best Pesto.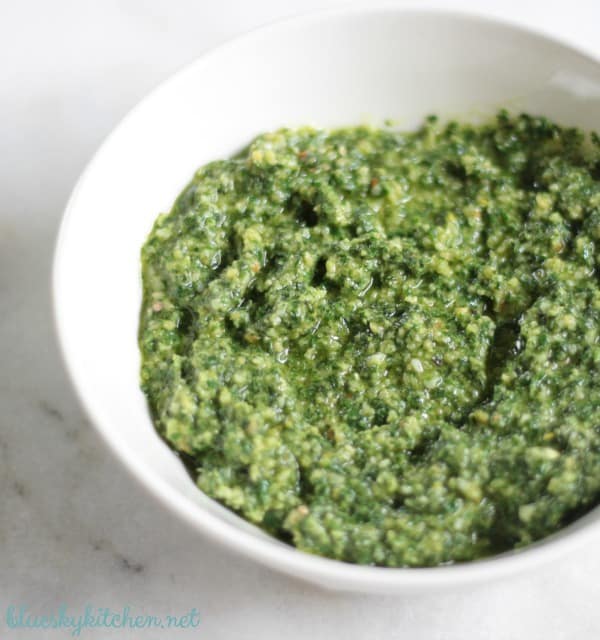 Biscuits are as Southern as grits and collard greens and this version will have you swooning. Try Yummy Cheddar Chive Biscuits the next time you need (want) a biscuit with butter or one for a little ham or turkey sandwich or with fried chicken or chicken fried steak. Or just as a snack. I won't tell.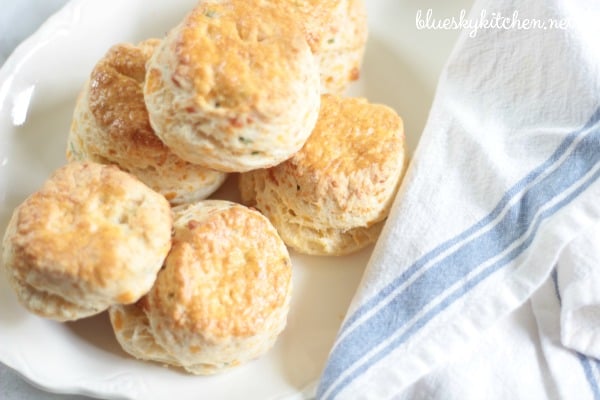 Yes, I just realized that I have used YUMMY 3 times to describe a recipe. I could say delicious, amazing, awesome (yep, used that too) or scrumptious.  All these adjectives would fit this Yummy Blackberry Cobbler recipe. Cobbler is just the right dessert for summer: easy and you can use raspberries, blueberries, or just about any berry. And as soon as see peaches at our local Farmers' Market, I'll be using those for a summer delight.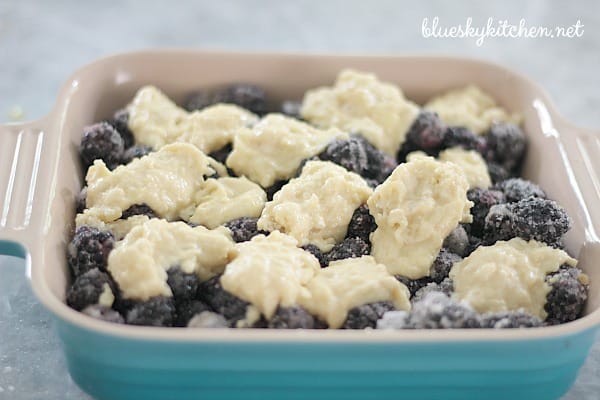 I hope that you enjoy the first Recipe Wrap~Up.
I promise that I will find some new synonyms for YUMMY!
If you want more delicious recipes each week, be sure to join the community at The Bulletin. It's easy ~ just sign~up.