August Recipe Wrap~Up – Delicious, Delectable, Divine
Well, friends, with the end of August, the beginning of September, and Labor Day weekend upon us, it's time for the August Recipe Wrap~Up. All of the recipes and drinks would fit in any weekend get~together you have planned.
I've shared the sweet and savory, the spicy and the refreshing. I hope that you'll review, read, and relish these delicious, delectable and divine recipes.
Vanilla~Roasted Peaches for Summer  ~ grab the last of summer peaches for a special Labor Day weekend dessert.  Add a BIG scoop of vanilla ice cream and this super easy and delicious dessert will be a great last hurrah of summer.
Refreshing Pimm's Cup Brings Thoughts of New Orleans ~ this classic NOLA cocktail gets a refreshing and crisp kick from a slice of cucumber. Even if you aren't a cucumber fan, this drink will have you smiling this weekend.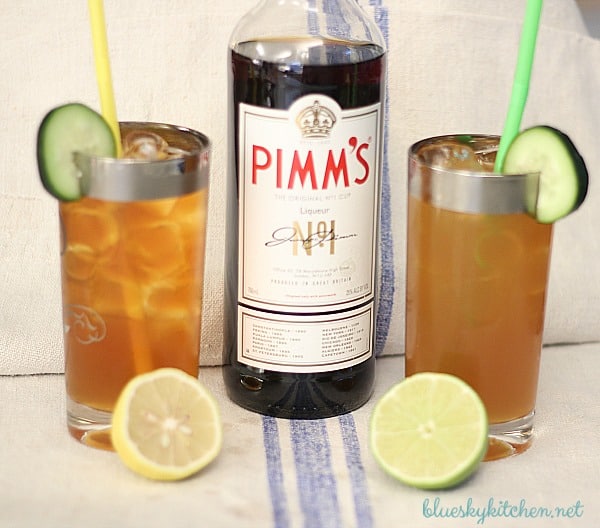 Best Southern Potato Salad ~ always a hit side dish for cookouts and picnics, this version will compliment any main dish, whether it's barbecue, hamburgers or fried chicken. It's the dressing that makes the difference. Also, check out my tips for cooking potatoes.
Add Some Heat to Your Drink with a Clementina ~ if your taste buds like a little heat in your food and drink, then this cocktail is for you. Peppers paired with a hint of herbal from basil and citrus from orange juice combine to produce yummy cocktail.
Delicious Southern Dish Starring Okra and Tomatoes ~ add a bunch of end~of~summer okra and tomatoes, add bacon and onion for a flavor boost and you have a great side dish for the weekend's cookout. This skillet dish may steal the show from your main entrée of barbecue, fried chicken and even hamburgers.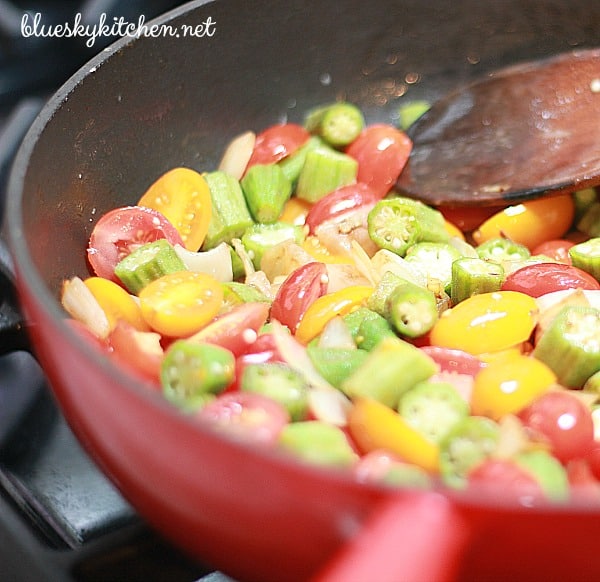 I hoped your enjoyed my August Recipe Wrap~UP – Delicious, Delectable, Divine.
Have a wonderful and safe Labor Day weekend.