My French~Inspired Dream Garden
I love flowers and gardens.
I love all things French.
So my garden would be a little shabby, but definitely chic.
A little country.
A little vintage.
Quiet and serene.
Inviting and enticing.
To save pretty garden ideas with a French flair, I created 2 Pinterest boards ~ 1 for for my French~inspired dream garden and 1 for French design.
So here is a look into my French~Inspired Dream Garden.
I would want my garden to have an beckoning path to it ~ leading visitors to a quiet and serene place.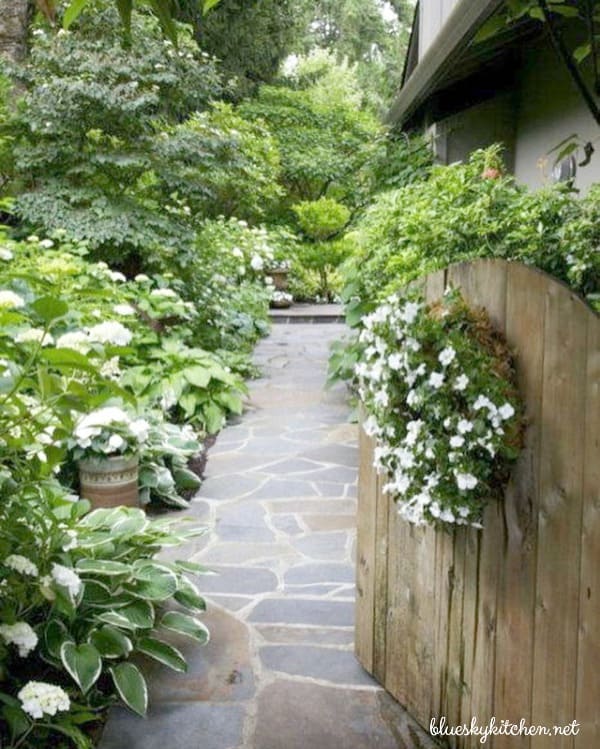 And there would be a quiet place to sit for a visit with a friend, to sip a chilled glass of white wine or sweet iced tea, to read a book.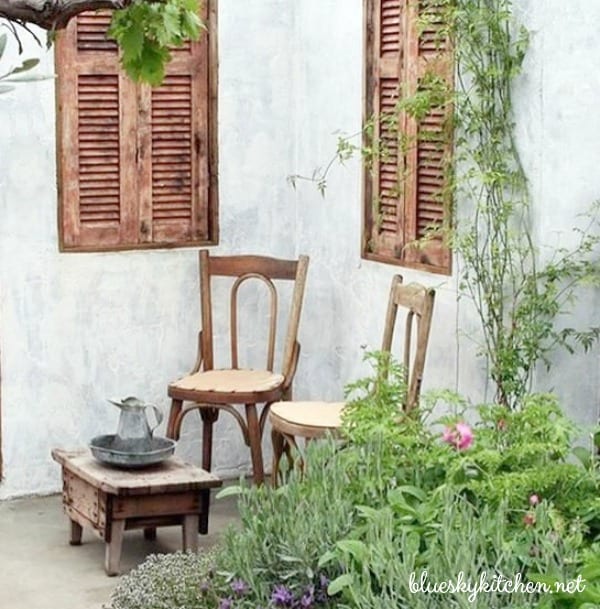 This garden spot with the blue shutters fills my dreams. And, of course, I love these garden chairs, like the ones I bought  and painted last summer.
The stone walls, blue shutters, a bench filled with pillows for comfy relaxing is so inviting. I love the filtered sunlight on the stone terrace.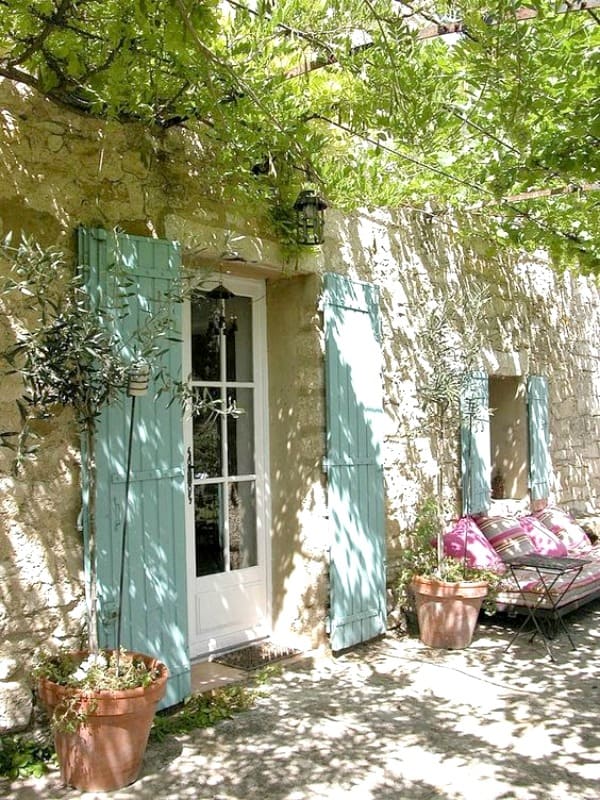 There would be white~washed clay pots filled with fragrant alyssum sitting on an old wooden shelf.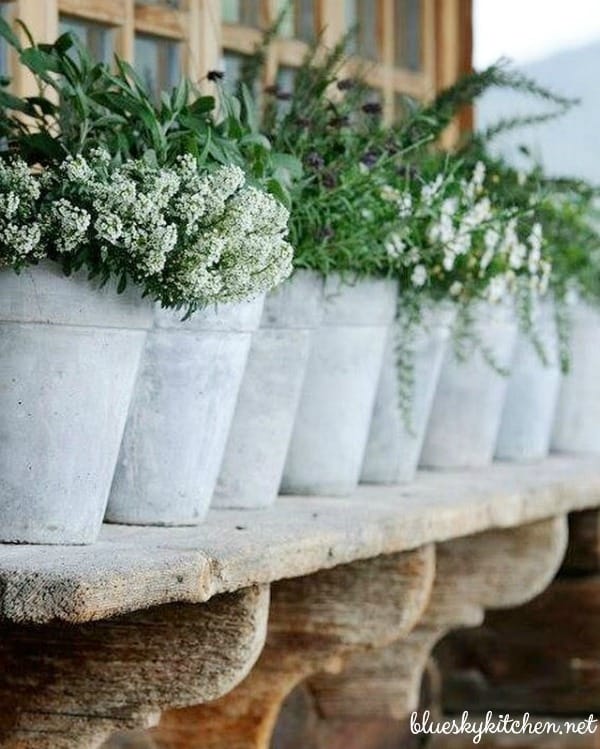 As the weather warms up (and the spring storms we've been having go away) there will be plenty of opportunities to go antiquing at flea markets and estate sales for garden decor; but if mother nature continues to pound hail on us, a great online resource for vintage furniture is Chairish.com. 
I found some awesome shabby chic items on their site that perfectly fit my French garden esthetic. (If that style isn't your cup of tea, you can try their Mid~Century offerings. Their fabulous collection of Mid-Century Modern furniture is definitely worth exploring.)
I would first have to have some French~inspired seating. I love the curvy lines of this wrought iron garden bench, the comfortable  wicker rocker and the vintage wooden love seat.

If I had a roof over my garden ~ a pergola or gazebo ~ one of these beautiful chandeliers would be wonderful for adding light and ambiance at night.
Having a bar cart in the garden, either in wrought~iron metal or rattan, for drinks and hospitality adds a certain panache.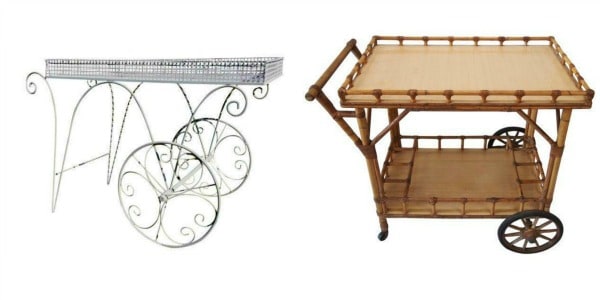 And we can't have a garden seating area without vintage accessories. I love the vintage French milk bottles that can be used as vases and the wire oyster basket (a great place to store napkins and silverware for a party or garden supplies). Having this beautiful vintage shutter leaning against the garden wall adds such an old~world sense of style of nostalgia. These French grain~sack pillows will add comfort and style to one of the benches in the garden. The tin urn could be used as a vase or just an interesting accessory.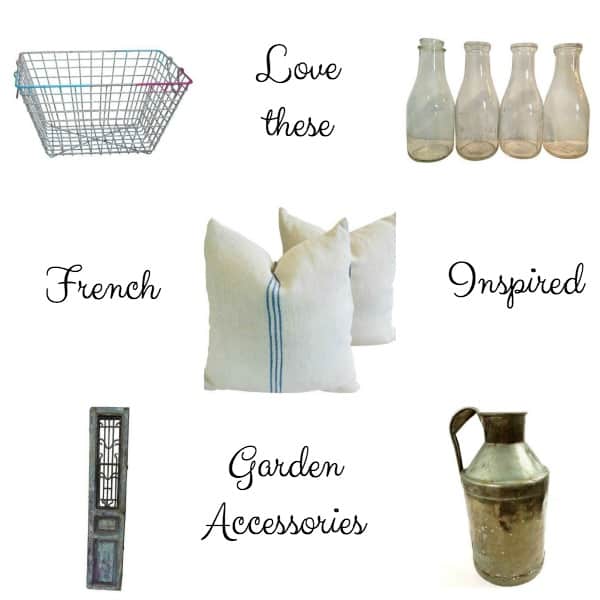 I would love to have this zinc~finished 2~pot stand. Wouldn't it be cute with herbs, such as lavender or rosemary?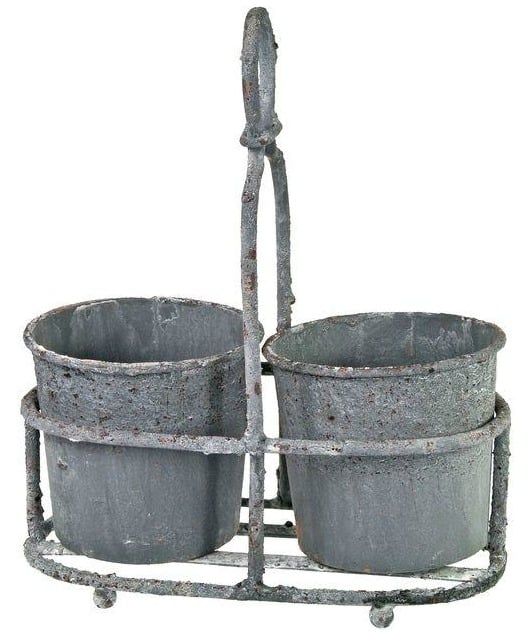 I love this antique washstand for storing garden gloves and tools or as a place for a candle at night.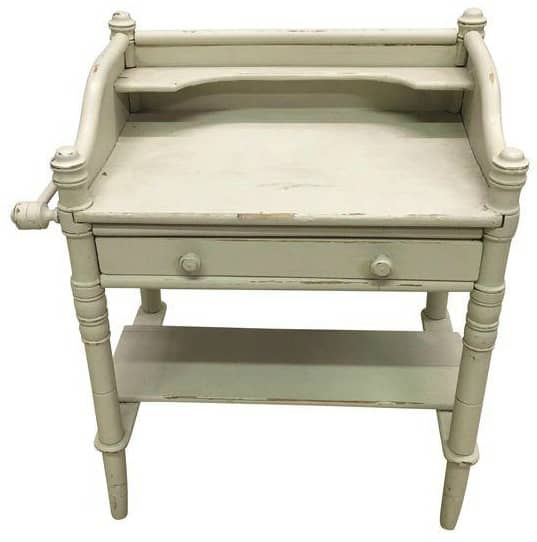 In my real garden, I have my favorite garden chairs paired with a flea market table, both that I found at City View Antique Mall last summer. A perfect spot among the plantings to enjoy a glass of sweet iced tea and a favorite book.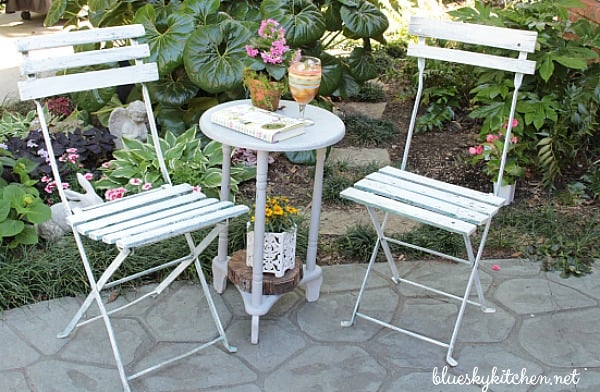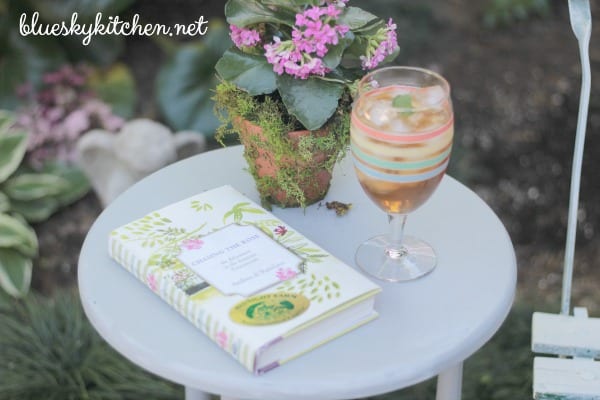 Some statuary, such as this little bunny, always adds a nice touch. Random rocks among the hostas, just~about~to~bloom hydrangeas, and oxalis add a woodland feel.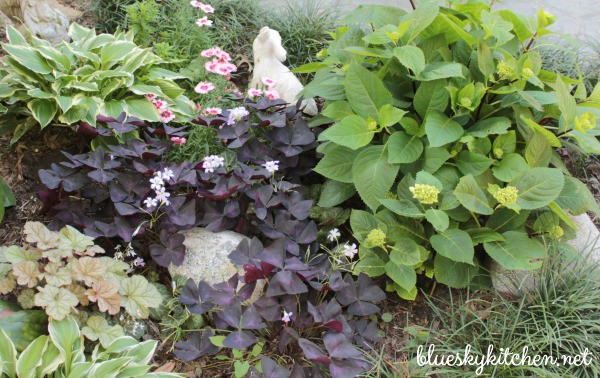 My garden in my very own backyard has touches of the French~inspired garden of my dreams. I'll just have to keep dreaming.
Just a shout out for one of my favorite area antique malls. If you are in the Dallas area this weekend, stop by the City View Flea Market. It's always a great one and Saturday is supposed to be nice weather. Maybe I'll see you there.
Have a glorious and beautiful weekend ~ hopefully in the garden of your dreams.