New Opportunity from A Makers' Studio
I have something new and exciting that I have to share with you. It's an exciting new opportunity from A Makers' Studio opportunity for me (and maybe for you)  Sounds intriguing?
If you have been reading Bluesky at Home for any length of time, you know I love to paint anything that doesn't move. Over the past 7 years, I've painted tables (from the dining room to side tables), chairs, mirrors, frames, planters, fabric, signs, and bookcases. Whether it's a piece we already owned or something "new" that I found at a flea market or garage sale, rescuing, repainting, restoring, and repurposing items has been a passionate creative outlet for me ~ as well as a way to decorate our home.
Many of the projects I've shown here at
Bluesky at Home
show you how to transform a table or frame or planter with paint. As a teacher by degree and career, I love teaching others to create things you can use in your home ~ part of my "celebrate the home you create" tag line. Now you have this exciting new opportunity from A Makers' Studio to see projects that you can recreate or use as inspiration right here on Bluesky at Home. Curious? Let me explain.
New Opportunity from A Makers' Studio
For the first 7 years of my painting projects, I used a line of chalk paint (I won't mention the name, but you can find it in older posts) that I really loved and was happy with the results. I wanted to be involved with the company (I should have been paid for advertising since I told so many people about it.).
Unfortunately, the company structure was such that there was very limited opportunity to stock, sell or promote the paint. (For example, I live in Dallas, a city of over 1 million people, and there is only 1 person who can sell the product!!!) I found that disappointing as I knew other creatives like me who also wanted to spread the word, teach others how to use the products, sell the products and reap some benefits for all the paint and supplies we bought. The paint was great, but there was no feeling of connection to the brand.
Three years ago I met the amazing, talented and inspiring Amy Howard at Haven Conference. Amy has been in the furniture business her entire life. Several years ago, she created a line of paint products, waxes and tools that was called Amy Howard at Home. As I listened to Amy speak about her life journey (which hasn't always been easy), she reminded me of another woman who had a huge impact on my life when I was in my 20's ~ Mary Kay Ash. Like Mary Kay, Amy believes that everyone can create a beautiful environment for yourself and for others.
I started using the products to see if the quality was as good as the "other brand". After using them on several projects (my office, my laundry room), I was so impressed that I wanted to share more about these paints. And now I can.
A Makers' Studio Products and Benefits
At Haven Conference in July 2018, Amy introduced an entirely new line of paints, stains, waxes, and stencils that I believe will offer you DIYers, crafters, and creatives outstanding products for your creative home decor. A Makers' Studio has produced a product line with features and benefits that are unlike others on the market today.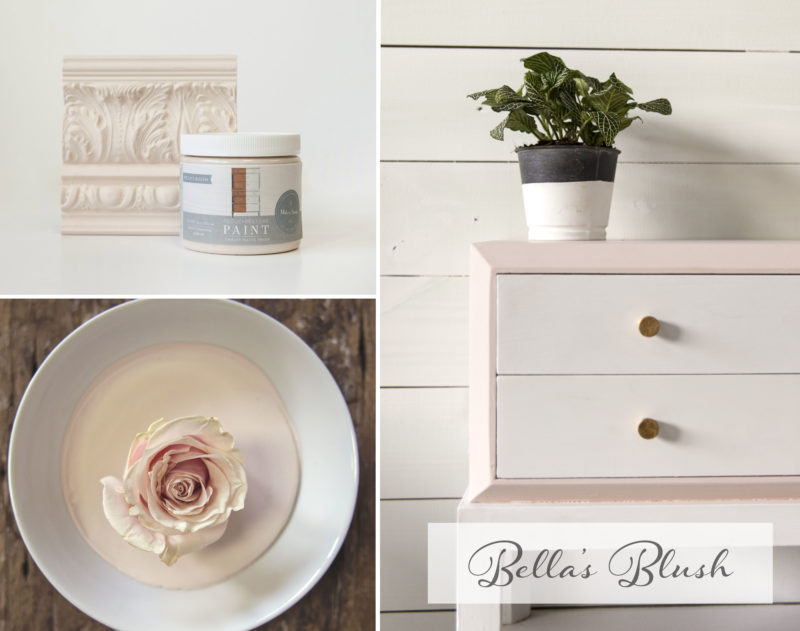 Here's an overview with links to some of the products.
Rescue Restore Paint for wood, metal, ceramics and other surfaces currently in 15 colors
Gilding Waxes in 3 finishes ~ silver, gold, and copper
Water~based Gel Stains in 6 colors for new or old surfaces
Gel Art Ink designed for fabrics, which are permanent and washable
Matte Sealer to protect your paint projects, if desired
Large Selection of easy~to~use (and re-use) Stencils ~ a unique design for easy application and clean results
Water~based ChalkArt in 21 colors for extra versatility in finish and design for almost all non~porous surfaces
Gilding Leaf in silver, gold, copper, and variegated finishes
Beautiful Stamps that can be used with any of our paint products
Etching Cream to create beautiful permanent designs on glass with our stencils
Ceramic Paint for ceramics, glass and pottery surfaces ~ food safe and microwave safe
Tools and brushes designed for different types of projects
Creative Kits to give you a head~start on DIY, craft and paint projects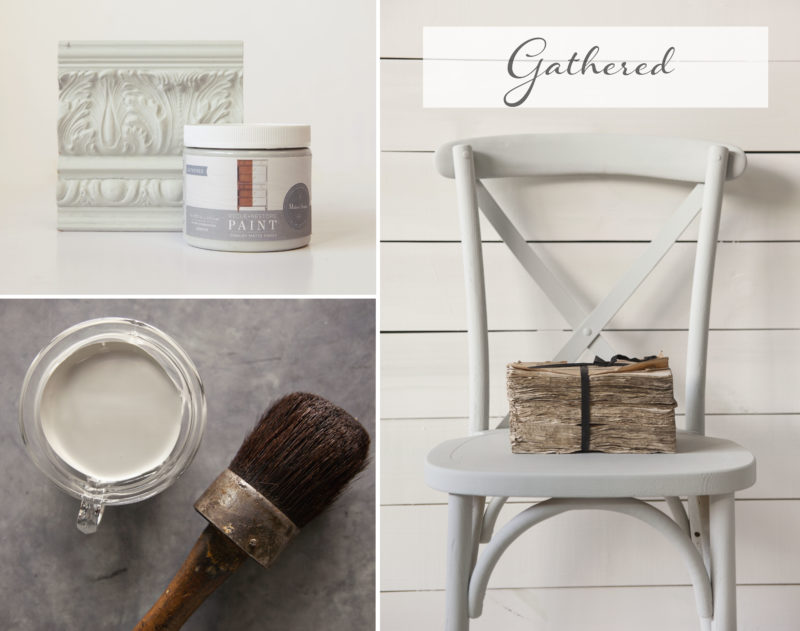 I'll be sharing projects using these products over the coming months. That alone would be super exciting.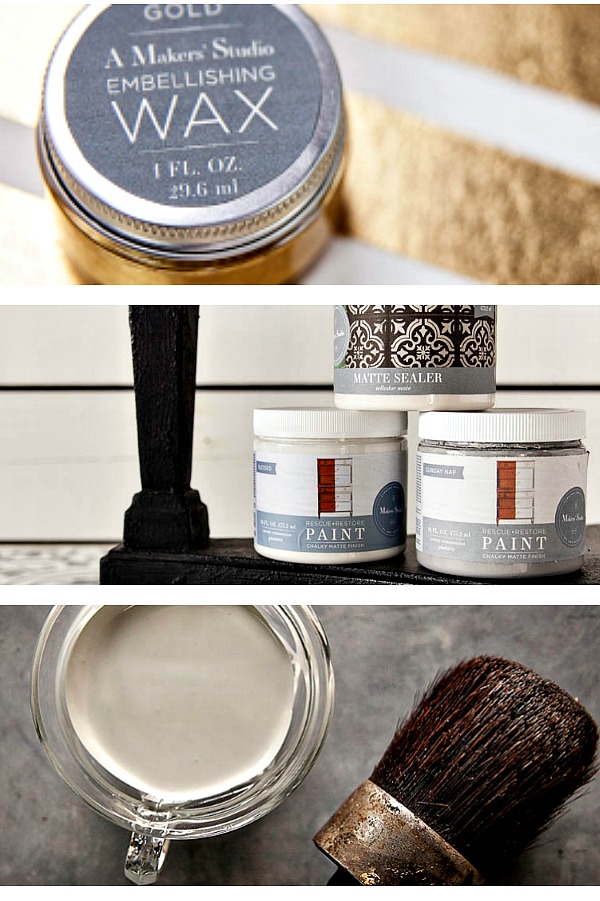 In addition to the finished results of the products, theese benefits offer a reason to try these products:
water~based paints and stains
VOC~free products
no stripping, sanding, priming before painting
current color selection
company support through videos and live presentations
local workshops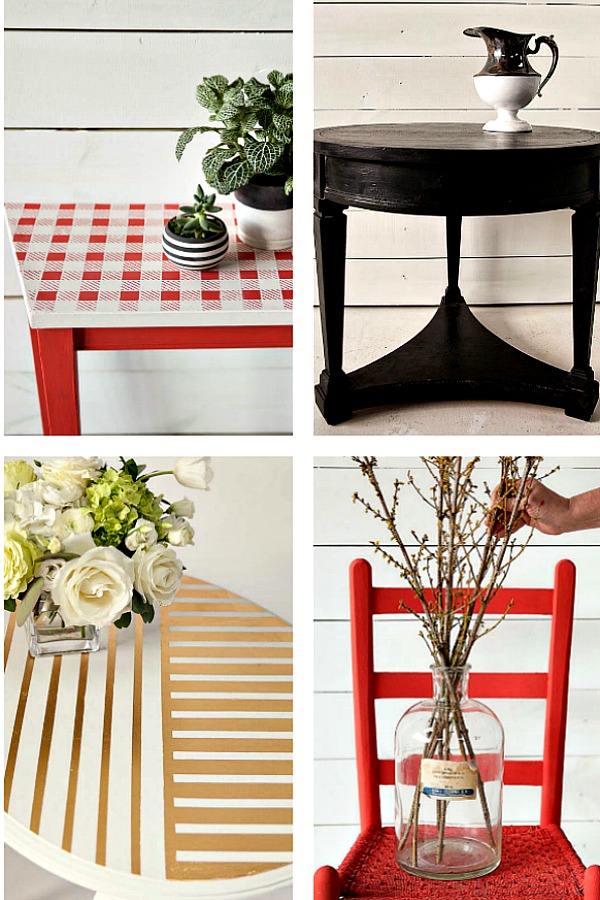 A Makers' Studio Business Opportunity
But here's the best part: I can share these products with you and help you gain creative knowledge through virtual and actual live workshops. AMakers' Studio provides not only great products to use, but also an avenue to receive earnings on your own crafting inspiration. It's a program designed to support creatives and entrepreneurs in their own business and benefit from using the products.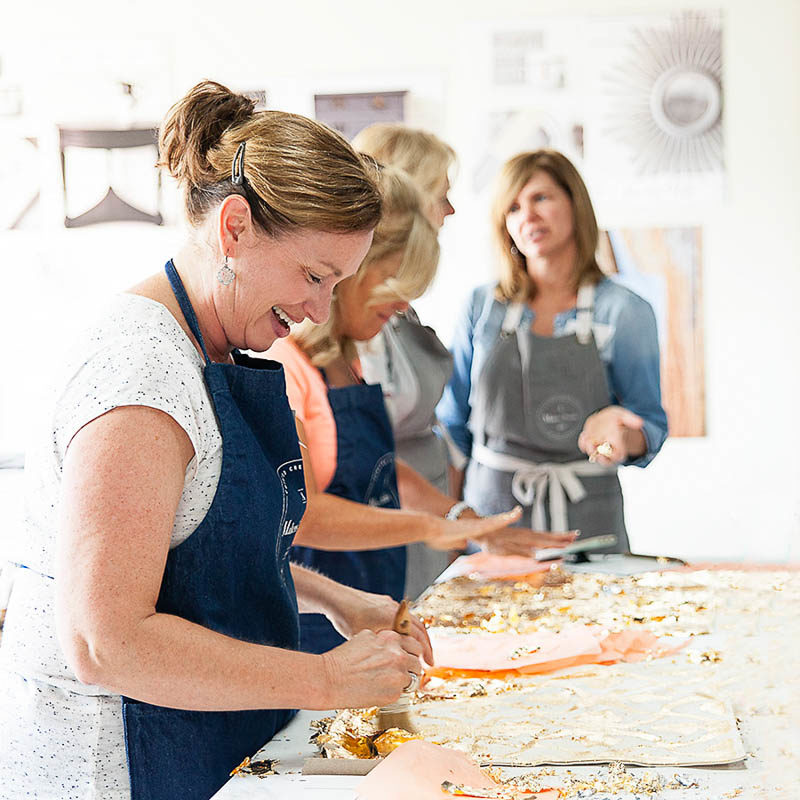 I love Amy's new products, but what I really love is what A Makers' Studio is all about. I truly believe that these paint products and this program is going to be huge on the market and for those that want to start a creative business, but don't know where to begin.
It's for anyone ~ a retirement career, a hobbyist, bloggers, booth owners, moms who want a creative and monetary opportunity, church group leaders, and so many more! The marketing, the website, and the ordering from clients and shipping to them is taken care of. The training from Amy herself is weekly and the Facebook group is supportive, sharing and informative.
Now, if you're thinking that starting a business is not your thing, that's O.K. You can just create home decor projects with me. I will be sharing more about them and how I use them to make creative artwork and furniture restoring in my home. Also, I plan to do some local workshops so let me know if you're in the Dallas area or questions about A Makers' Studio. (Email me or comment on this post.)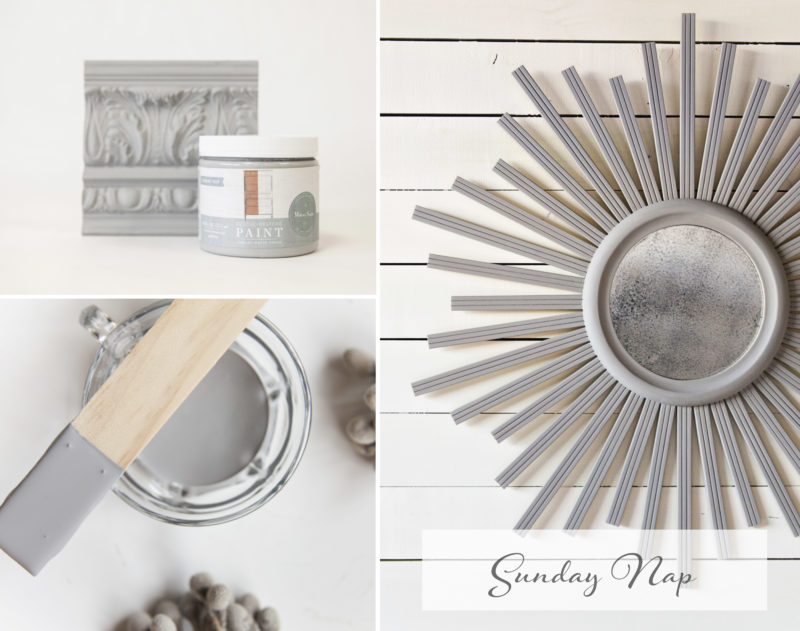 So stay tuned for more information about the products and A Makers' Studio. I can't wait to create, share and teach. The focus of Bluesky at Home will not change ~ home decor ideas, DIY and crafts, paint projects (well, yes!), tablescapes, party ideas, and the occasional recipe ~those are the topics you and I love and like to create.
Look for my first project on Friday.