In a week, I'm heading to Atlanta for my 3rd trip to Haven, the lifestyle blogger conference that, I'm not being overly dramatic here, changed my life. How many times in your life has a person, an event, a serendipity made a big difference in how you went forward with your life, your career, maybe where you lived? You thought you were going one way and you ended up making a right turn, or even a u~turn. It's happened to me twice. (Maybe that's an idea for a future post.) Going to Haven for the 3rd time will be a difference experience than trip #1 and #2, but whatever type of meeting you may attend, I think there are 11 essential items to pack for a conference.
Here is what I wrote 1 year ago when I was getting ready for my 2nd trip to Haven: (You can read about Haven here.)
"Last year was an overwhelming experience and the reason that I'm sitting here today, writing to you every week at Bluesky Kitchen. When I attended Haven last year, I didn't know 10% (I actually should change that percentage to 0.) of what I know today about blogging, Pinterest, Instagram, SEO, or photography. This year has been one of the most fun, but challenging and rewarding of my life (I'm not counting marriage or motherhood!) and there was never any doubt in my mind that I would be going back to Haven. Not just to learn more, but to reconnect with the wonderful women bloggers I met last year and meet new blogger friends. This community is truly one of the most generous I have ever been a part of."
11 Essential Items to Pack for a Conference
Have you ever been to a work~related conference? A seminar? A networking event? It's alot of work. It's tiring and exhausting and you'll experience brain overload. But it can be so much fun and so rewarding. Years ago, as a Mary Kay Consultant, I attended their celebrated Seminar for several years. Later, as an account executive, I attended sales training seminars. The world was a bit different then: no cell phones, iPads, no laptops. Today's conferences require more planning and preparation. This year I will be more prepared for Haven than I was in 2015 and 2016. So if you are a first time Haven attendee or if you are ever going to a conference or seminar, here are my suggestions to make your experience more rewarding and less stressful.
1. Comfortable Shoes ~ you will be on your feet, walking either from your hotel to the conference, walking around the conference, seeking out your next seminar location, or just standing and visiting with others. I recommend flats with good support. They can still be cute. I bought these for a trip to Charleston and Savannah. They passed the waking and standing test with flying colors. Here is what I'll be packing.
CLOTHES TIP: You will need clothes for 3 days and 2 or 3 nights. People dress comfortably, but I would say a little bit dressy casual; slacks, nice jeans, dressy shorts are O.K. Keep it simple. It really depends on what type of conference you are attending. (I remember attending sales conferences in heels, hose and a suit. Thank goodness, those days and that career are long gone.) Pack things that don't need to be ironed. At Haven, it's July in Atlanta, so it's hot outside and you may be walking to restaurants. (There are several really good ones in walking distance.) Most people wear the same thing to dinner that they've worn all day, but if you feel like changing, a causal dress or skirt is fine.
EXCITING NOTE: My first 2 years at Haven, I stayed at my older daughter's house and took UBER back and forth to the hotel in the morning and didn't get "home" until late (Last year a sweet friend who lives north of Atlanta picked me up a few times). This year I'm staying at the hotel and I'm so excited. Staying at the conference hotel means you can take a quick nap if you need it, have a quiet place to work, change clothes, or just brush your teeth before dinner. I also figure that I'll get to sleep an extra 30 minutes in the morning and get to bed a little earlier.
2. Medications ~ I know this is something that we do when we travel, but it's just a reminder. I have terrible hay fever and I hate to be sneezing in the middle of someone's presentation. Also, if you wear contacts like I do, bring extras.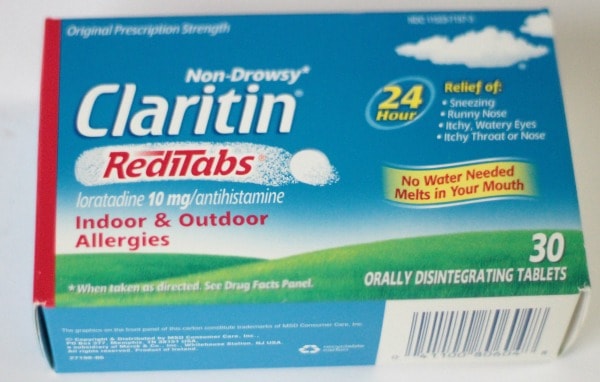 3. Business Cards ~ this is a must. No matter the size of the conference, you will be meeting new people that you want to connect with. You can't remember all of them and they can't remember you. Your business card allows fellow attendees to check out your blog or company when they return home. New friends, new contacts, new opportunities.  At Haven many of the vendors have giveaways and you will want to leave your business card with them. I ordered my business cards from MOO and I absolutely love them. They have the best paper, templates, and fastest delivery that I've found. I also highly recommend that you include your picture on your business cards. It helps people remember you better.  Last year I'm brought a zip~lock baggie for all the business cards I collected and I'll do that again.
NOTE: Now is a good time to update your business cards with any information that has changed. I just gave my business cards a little tweak, which is so easy to do on MOO.
(I'm so excited that you can order YOUR business cards RIGHT NOW from MOO. Click on the banner below. If you order your business cards or other cool items (I also ordered some really cute stickers, I may received a commission, but you do not pay a penny more.)
4. Your iPhone and your iPad ~ Yes, I know we never leave home without them, but DO NOT FORGET THEM!! You will want to take pictures, add contacts, look up other people's blogs, Google someone. If you are a blogger, you may need to write, edit or schedule a post, PIN, Tweet, or Instagram while you are at the conference. Haven has an awesome app to register for classes or change classes that you will want to access.
5. Your device chargers ~ OMG, there's nothing worse than being away from home and not be able to charge up your phone, iPad, or camera. There are outlets everywhere. Be prepared.
6. A Notebook and Pens~ Although I use NOTES on my phone for many topics, I find that good old pen and paper are best for taking notes at a seminar. You'll remember more and retain more information with handwritten notes. (Former English teacher speaking here.) I still refer to my notebook from Haven 2015 and 2016 and I have my notebook for 2017 ready. I suggest putting your name, phone number, e~mail address inside just in case it gets left somewhere. You can also tape your business card inside the cover. Be sure to have at least a couple of pens. I hate trying to take notes with a pen that doesn't write.
7. An Extra Suitcase or Large Carry~on Bag ~ many conferences give attendees "swag bags" full of goodies donated by sponsors. Haven has wonderful swag bags and vendors give away product samples, too.  It's like Christmas.  After you receive your swag bag at registration, you can leave it in your hotel room and go through the give~aways on breaks. Also, you may make a project in a workshop that you want to take home. My first year at Haven I had no idea this would be the case and I had to ship home a box of great stuff.  Last year, I took an extra suitcase.   Having an extra carry~on bag to take extra goodies home will make your return trip easier.
8. A Light Sweater or Scarf ~ hotels conference rooms can be cold. Personally, I don't function well when I'm cold so a light sweater that you can tuck in your purse will be a life~saver when the air~conditioner is blasting.
9. A LARGE Purse or Tote ~ besides all the usual stuff we carry in our purses (lipstick, wallet, lotion, checkbook), you'll need space for your iPhone, your iPad, and your phone charger, notebook and business cards. Leave anything you absolutely don't need (checkbook, extra credit cards, pictures of the kids, car keys) either at home or lock them in your room safe. The less stuff you have to carry around, the better. Last year I couldn't decide which of these two to bring.
10. Your Schedule ~ Haven (and I think most conferences these days) allows you to schedule which seminars on which days you want to attend. I printed mine off before I left home and also saved it on my phone. It's not written in stone and you can change it if you want, but I think it will make your conference more rewarding if you do some pre~conference planning. Listen to what seminars others have been to and take their recommendations.
BIG TIP: Focus on what YOU need, what speakers you think will help you right now. You're best buddy may be way ahead of you or behind you on this crazy blogging journey, so don't think you have to stick together. You are at Haven to benefit you.
11. A Smile! ~ You will be meeting hundreds of people each day: at meals, waiting for a conference to start, asking questions of a seminar presenter, vendors. I can't tell you how much a smile and a hello will open the door to meeting fantastic people. Don't be hesitant to speak first. I'm not shy and I've been in sales before so I know the importance of saying hello. If you don't know what to say, just smile and introduce yourself (Hi, I'm Carol and I blog at Bluesky Kitchen.net.) as you hand the other person your business card. When they hand you their card (if they don't, ask for theirs), look at it, make note of the name of their blog. If you're a bit hesitant about opening a conversation, here's some questions:
Ask 

where they are from
How long they have been blogging
What do they blog about
Is this their first time to Haven (or the name of the conference)
Are they having fun
What seminars they have been to (see #10 above) that they really thought were beneficial
What seminar are they going to next
Trust me, you'll find plenty in common with the other attendees. I am still in contact with several other bloggers I met my first year. These people become your friends. If you recognize someone whose blog you read (and admire), tell her so. It's cool when you meet people who were only 1 inch big on their blog and they are real people.
Extras
After you arrive, here are a few things I suggest:
If you are going with a friend, split up to meet new people and attend different seminars.

Step out of your comfort zone

.

Make Time to Visit the Vendors

~ I didn't know this my first year, so last year I really made an effort to stop by as many vendors as I could. Remember, they want to meet you. They have products (You won't believe the amount of stuff they bring!) that they want to show you. They want you to write about their products. Last year I had no relationships with any vendors and now I have 2 brands that I work with. I will definitely be visiting with them. Have your elevator speech ready!
If you want to go out to dinner, don't wait for others to invite you.

Invite them!

Ask as many questions as you can

of other bloggers, especially successful ones.

Get a good night sleep.

As much fun as conferences are, they are tiring. You are on a different schedule, your brain is on overload, you may be in a different time zone, and you are eating differently. It's invigorating and exhausting at the same time. If you need to, find a quiet place, don't get on your phone, and just chill for 10 minutes. You'll feel so much better.
Whatever conferences you attend, I hope these suggestions for 11 Essential Items to Pack for a Conference increase your enjoyment and your take~away.
If you are going to Haven, please introduce yourself. I can't wait to meet you.
I'm happy to give a big SHOUT OUT to
I'm so excited to be a part of this adventure in sharing fabulous table decor by 11 bloggers, including yours truly. Look for me on Day 2, July 12.
Tuesday, July 11
Confetti Style | Celebrate & Decorate | Everyday Living 
Wednesday, July 12
Charleston Crafted | Hunt & Host | Bluesky Kitchen 
Thursday, July 13
PMQ for Two | Rosemary & Thyme | A Casa Di Bianca
Friday, July 14