10 Ideas for Summer Style and Design
June is behind us, but there is still time to enjoy decorating our homes for summer. I found 10 ideas for summer style and design to inspire you. Welcome to 10 Fabulous Finds at Bluesky Browsing #45.
From major renovations to simple refreshes, these 10 ideas for summer style and design will perk your interest.
Think of 10 Fabulous Finds as a home decor/DIY/Craft/recipe Readers' Digest.
In case you are new to Bluesky at Home, what fabulous finds do I share at Bluesky Browsing?
ideas to help you in your home decor efforts
ideas for better organization and efficiency.
a yummy recipe or cocktail
fun DIY projects
the latest trends in home decor
a quirky new find or two
Focusing on finding new projects, resources, tips, new ideas, and inspiration for you is my main task. I'm constantly discovering fabulous finds to inspire us. My goal is to help you find ideas for your home decor, your crafting, your home organization, and anything about home.
This post contains affiliate links to products and resources you may love to have. If you should order anything from this site, I may be compensated, but you don't pay a penny more.
Are you a new or intermediate blogger? Every week I share valuable blogging resources and tips. If you would like to receive The Blogger Bulletin, please join the Blogger Bulletin. It's just once a week and is a quick read.
ON THE HOME FRONT
Don't you love it when repair people show up on time? Well, our HVAC guys showed up on Tuesday right at 8 AM. Big sigh of sweaty relief. Six hours later, they left and we had a new downstairs AC unit. It took the downstairs a few hours to cool off. By bedtime, we could thankfully crawl into our own bed. EXCEPT, there's a big P.S. When Sweet Shark came home, he said the HVAC company called and said they put in the wrong part in the upstairs attic. (Don't ask me what it was, but it was big and they had to carry it up stairs and then into the attic.) So back they came on Wednesday and spent about 4 hours working. So now we have air~conditioning that hopefully will last.
Last week, I blew up our unicorn and flamingo floats that I bought last summer for the grandkids. Remember, I told you about the electric inflator that worked like a charm? By Monday, Mr. Unicorn is still floating happily around the pool. Mr. Flamino must have a slow leak because his long neck is tucked under his body. For now, we are just going to let him endure a slow death in the pool.
On Saturday, Sweet Shark smoked ribs and sausage. Gosh, they were so good ~ finger linkin' good. I made my favorite slaw, grilled corn on the cob, and roasted okra. We had plenty of leftovers to have again on the 4th of July.

We saw Elvis on Sunday. It was not what I expected, but it is really very good. The acting by Austin Butler as Elvis is outstanding. Tom Hanks, who you hardly recognize as Colonel Tom Parker,

puts in an Oscar~caliber performance. You will feel like you really got to know the real Elvis.
This week on the blog was about this How to Decorate T~Shirts with Stencils and Paint and Awesome Things to Do on an Alaskan Cruise ~ I loved reminiscing about our trip.
10 Fabulous Finds: Summer Remodels and Refresh for Your Home
Here we go with Bluesky Browsing #45.
Browsing as love to do, I came across a few articles about summer home designs. Then one thing led to another. So this week is all about creating a home with summer~style.
I love the bright white style with pops of red and blue of this home. Located on an island in Puget Sound, it is a place I could happily spend a weekend or the entire summer.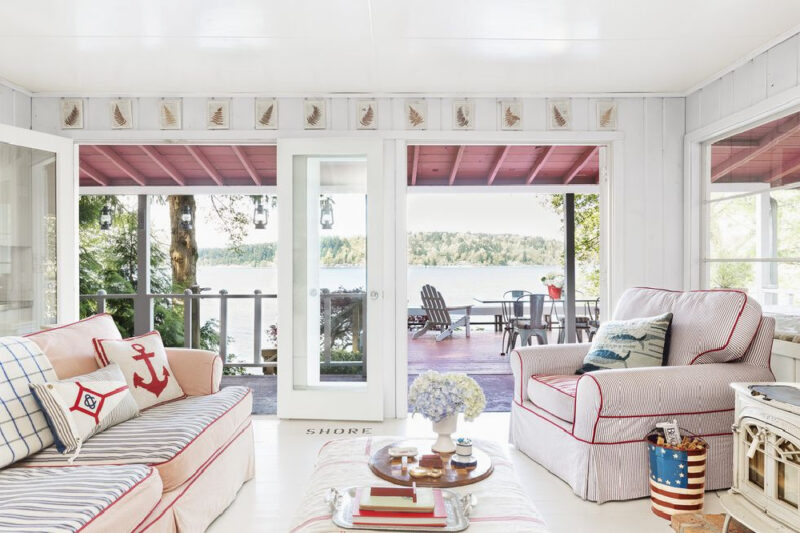 2. Now, neither you nor I may have a summer home on a Greek Island, but we can dream, can't we? Dream away as you take of tour of this home and get inspired by a designer from Madrid.
3. Florida is a place that feels like summer year~round. This home in the Florida Panhandle had been a rental for 20 years before a decorator bought it and brought it back to life for future summers.
4. You may not be able to totally remodel your home for summer, but here are plenty of ideas for adding a sense of summer to your home.
5. I did some summer home decor shopping and found some fun items.

6. You'll love all the pretty accents in these rooms decorated for summer.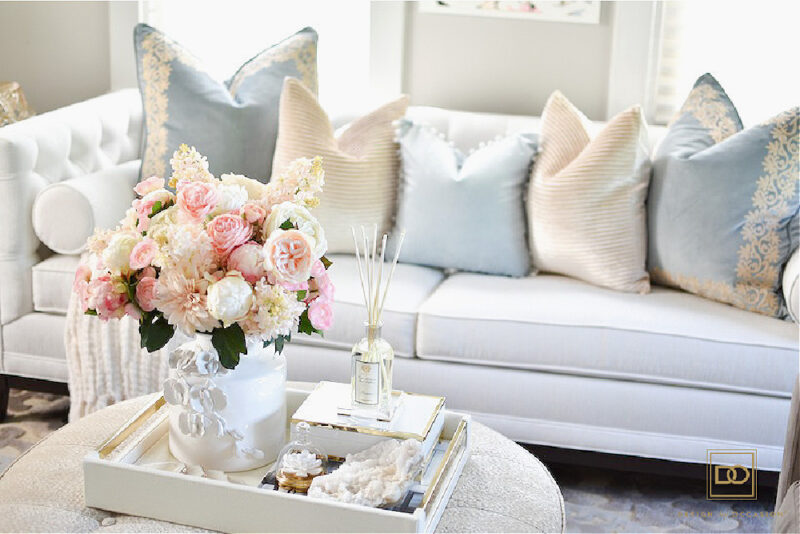 7. This clean and elegant home decorated for summer would be the prettiest place to enjoy a summer day.
8. I can't resist this summer~styled home with blues and whites with pops of green. It's so inspiring.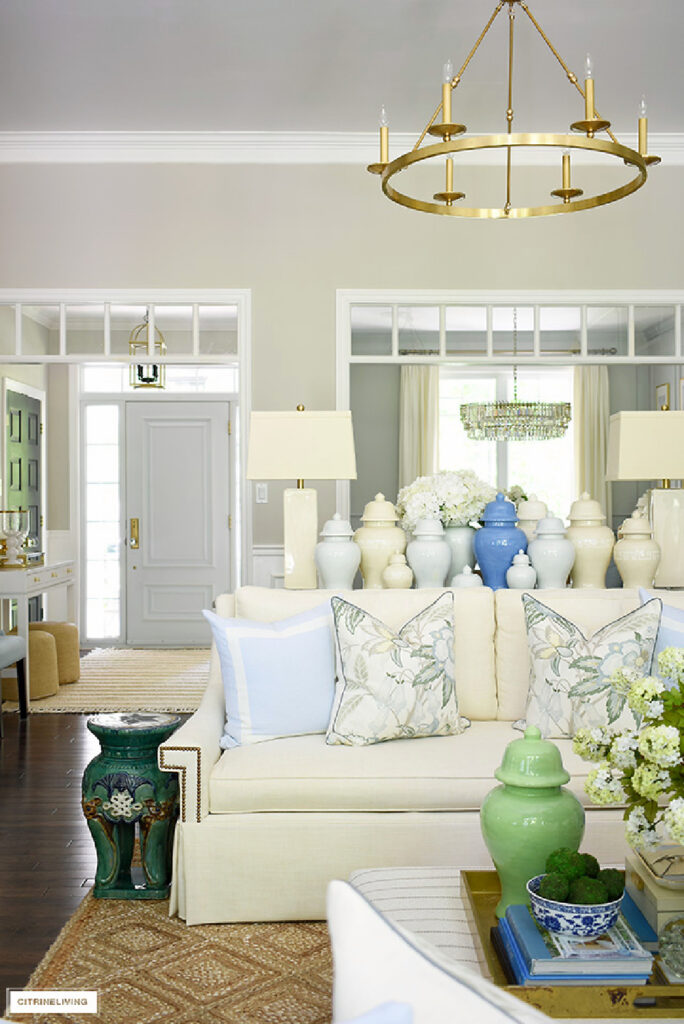 9. See how this historic cottage on Block Island in Rhode Island was reimagined as a summer retreat for a family. It's comfy, cozy and romantic.
10. BOOK OF THE WEEK: Rules of Civility by Amore Towles
You may recognize the name Amor Towles. Previously, I've reviewed his two other books: #2 ~ Gentleman in Moscow and The Lincoln Highway (Bluesky Browsing #41)
Rules of Civility was Towles's first novel, written in 2011. Although it definitely has what I now think of as Towels' distinctive style, dialogue that rings true, and twists and turns, the story has its own character.
Set in 1938 Manhattan, the novel examines the city just years during the Great Depression, but in a sophisticated, witty way. The story is told in the first person by the main character, Katey Kontent, a twenty~five New York working girl. Katey may have a roommate and live in a boarding house, but she crosses paths with the smart crowd in New York.
By accident (or serendipity), Katey and her roommate Eve, a Midwest girl, meet Tinker Gray, a dashing banker born in a tuxedo with a martini in his hand. Their destinies seem entwined as they romp through complex relationships as they face friendship and betrayal.
I loved Katey and her mature outlook and the way she handles adversity. There are surprising revelations about the motivations of the characters. There is even a connection between Rules of Civility and The Lincoln Highway.
The dialogue is smart and sophisticated. Think of the jet~set, The Great Gatsby or a Thin Man movie.
If you haven't read the other two Amor Towles' novels, then start with Rules of Civility. You'll love it.
That wraps up this week's Bluesky Browsing #45. I hope that you enjoyed these 10 summer renovations, decorating and shopping ideas.
We still have two months of summer left so I'm ready for some extra inspiration.
Check out my Summer Home Decor Pinterest Board for more ideas.
I'd love to know what subjects you are most curious about. Let me know in the comments and I'll search browse for them. Be sure to PIN to keep these ideas handy.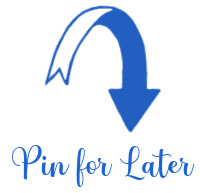 In between writing posts, listening to podcasts, reading, doing various blogging tasks, walking Nola, and playing tennis, I'll be browsing away.