Haven Sippy Cup Gets Repurposed
I hate to let good stuff go to waste. Especially free stuff and supplies that I already have on hand. Especially when the free stuff and the supplies can fill a need ~ and be really cute to boot.
Free stuff? Another swag bag treat from Haven. I didn't need this grown~up sippy cup from Crates and Pallet as a drinking cup, but I had an idea in mind to make it into something that I did need.
Project #1
Sorry, Crates and Pallet, but I need to cover your logo. I had all the supplies that I needed already on hand.
This post contains affiliate links to products that I use and recommend. I may receive compensation from any purchases you make on this site, but you do not pay one penny more.
The Process
#1 ~ Cricut Vinyl ~ last summer I bought a roll of Cricut vinyl to cover a journal in my favorite color of aqua and I had plenty left over.
# 2 ~ Supplies ~any crafter worth her salt has a Friskars cutting mat, a rotary cutter, glue, and ruler. I also had several rolls of cute ribbon; the pink polka dots would be perfect for my project.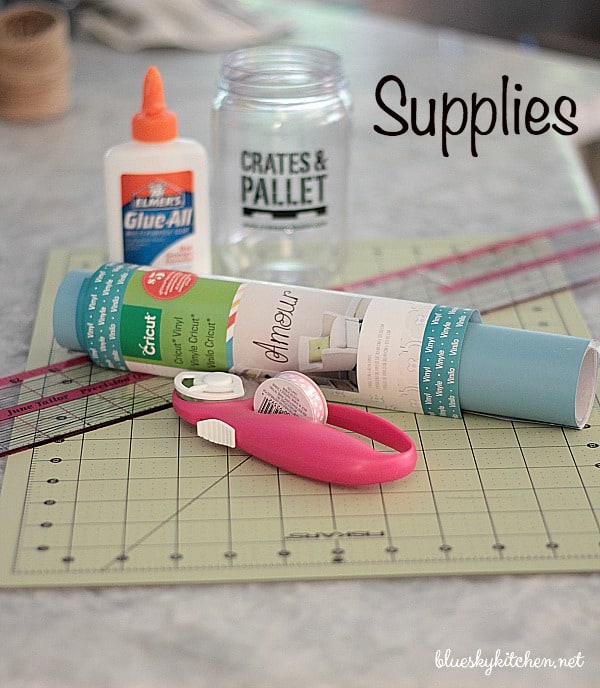 I measured around the container and measured the width I needed to cover the logo. I cut the Cricut Vinyl on my Friskars mat and wrapped it around the container.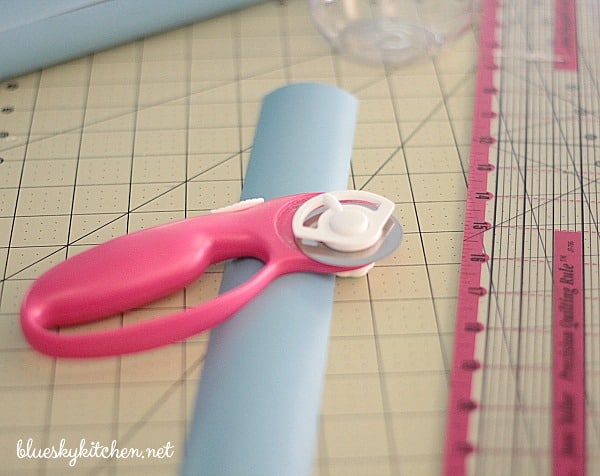 I cut the ribbon to wrap around the container.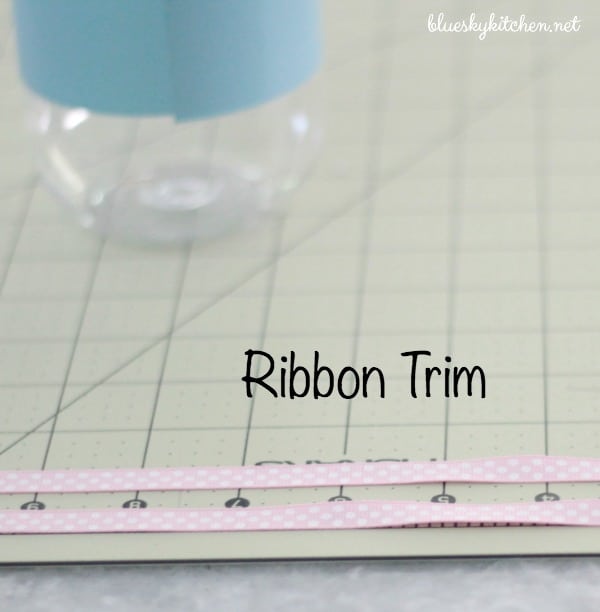 I used good old Elmer's Glue to attach the ribbon to the Cricut Vinyl.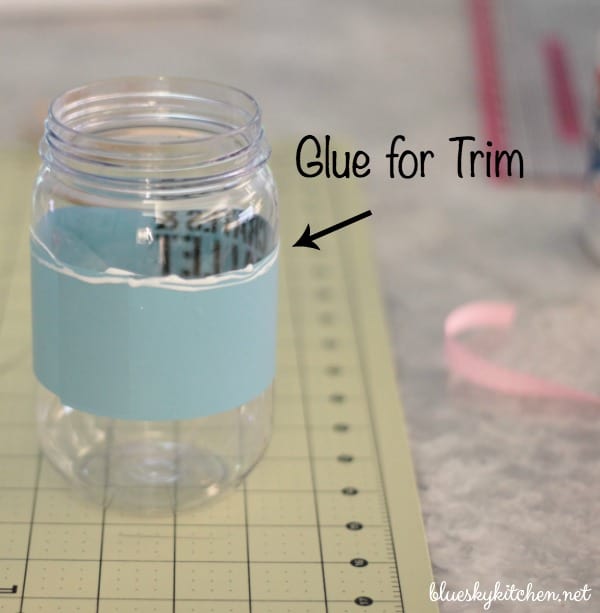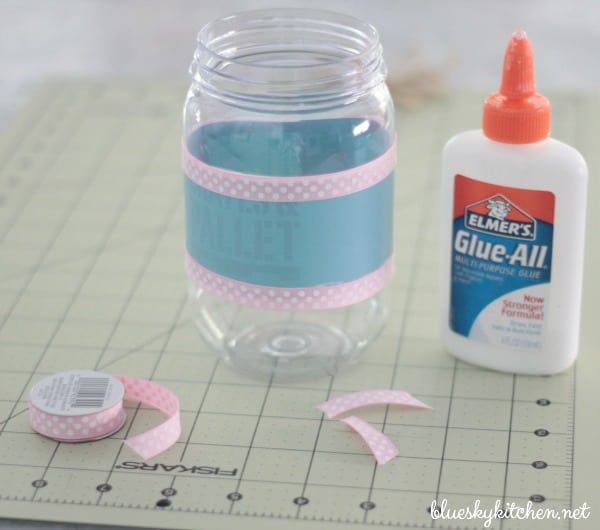 The Big Reveal
I wanted an easy way to store and access my twine, which I use quite often. Now I have exactly what I need. In my colors of aqua and pink. Kind of cute, uh? And practical. And cost me pennies to make. A winner all around.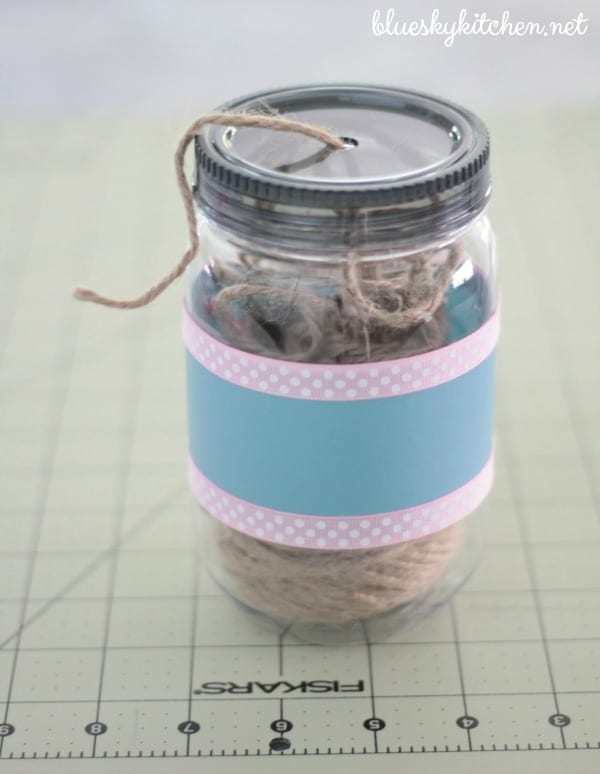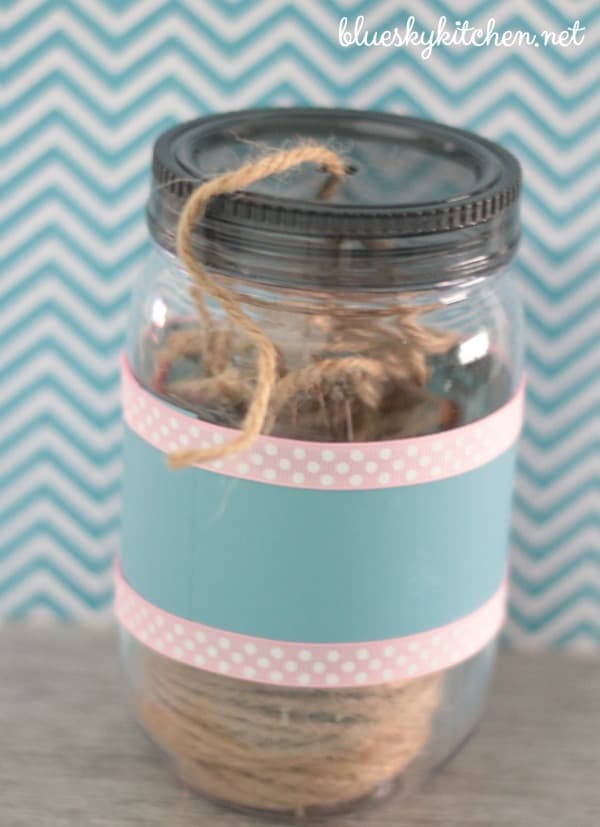 But wait, I wasn't done. I had an idea for another project, using the same supplies. 2 for the price of 1.
Project #2
I mentioned back before Christmas that we bought about 24 packages of battery~operated Christmas lights. Most of the lights came in plastic containers. Sweet Shark thought I was a little crazy (He obviously is not a DIYer.), but I knew that some day I would find a use for those containers.
The containers are 3 inches in diameter and 4 3/4 inches tall.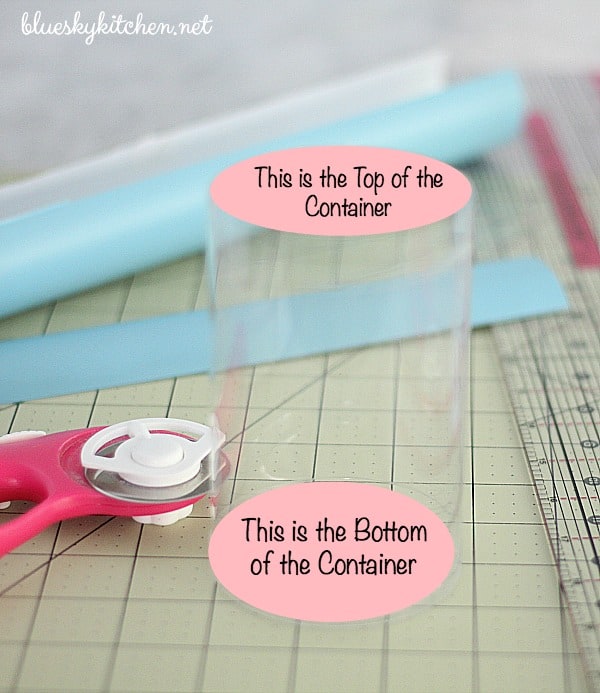 I used the same steps to cover the plastic container as I did for the Crates and Pallet sippy cup.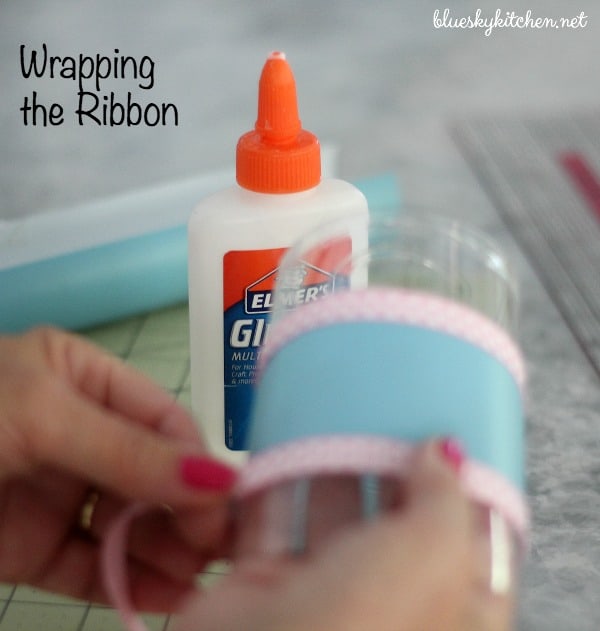 To place the finished plastic container where I needed it, I used one of the Command Strips from Haven ~ the 3~M booth was full of ideas for using Command Strips.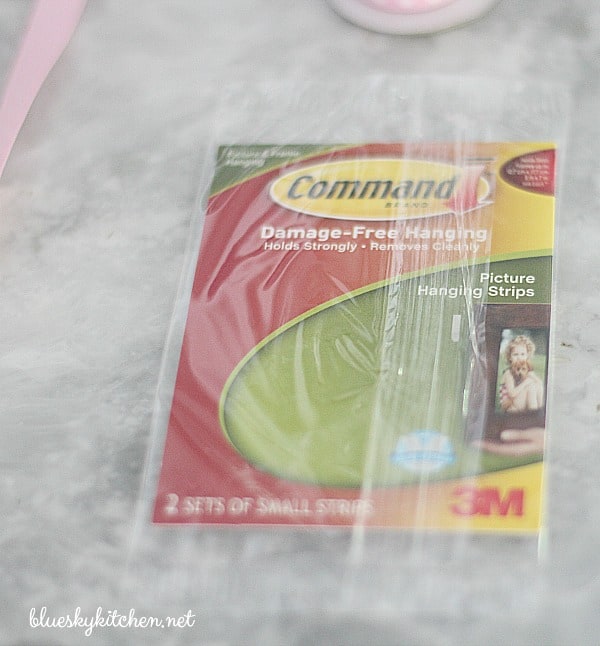 What did I use the DIY plastic container craft for? A handy place for dry erase pens for my Dry~Erase Calendar.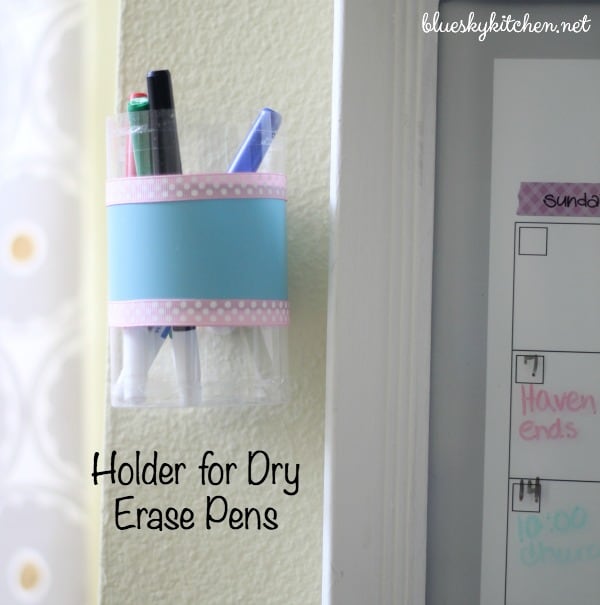 Until now, I didn't have a convenient spot to put the dry erase pens. Now the pens are right next to the calendar. Problem solved. And I love the match with my other Haven DIY. I was happy that I was able to make 2 needed items using the same supplies ~ less work getting out and putting away the supplies.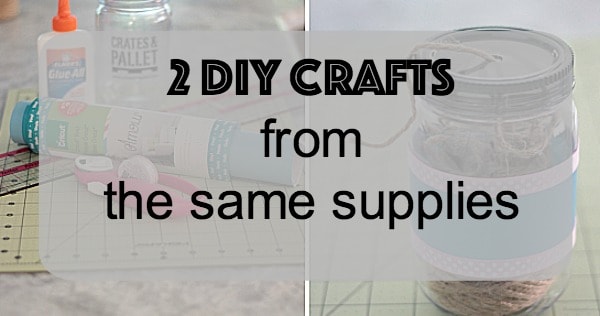 I was being silly and came up with this photo.
I have about 13 containers so I can handle several projects. Can you think of other uses for the plastic containers? Bring 'em on! I'm making a list.