Nothing is more iconic on New Year's Eve than a toast with a Champagne cocktail. Those sparkling bubbles just shout celebration. And so that you have several choices, I'm sharing 5 Champagne cocktails for New Year's Eve.
Even though we won't be celebrating New Year's Eve with a big party, we can share the passage from one year to the next with our special person. I'm giving you a choice of 5 Champagne cocktails to choose from.
The first New Year's Eve that Sweet Shark and I ever spent together was in Paris. (When he asked me on Halloween night if I would spend New Year's Eve with him in Paris, I knew he wasn't talking about Paris, Texas.)
We arrived in Paris the morning of the 31st, and that night after a fabulous dinner in a French bistro, we walked over to the Champs–Élysées ~ that's shah zay-lee-zey, not champs el-e-sees for us Americans. The most beautiful boulevard in the world was lit with white twinkling lights and a million people (I think it was a million.) surrounded us.
Happy Parisians and tourists carried bottles of champagne and glasses and shared a sip and kissed and shouted Bonne Année.  It was magical and beautiful and enchanting and still the most amazing New Year's Eve we'll ever have. It was also the coldest ~ Europe was experiencing a "Siberian front". That Champagne helped keep everyone warm.
We love Champagne drinks and Sweet Shark and I want to share with you these 5 Champagne cocktails for New Year's Eve. You'll have plenty of time to read over these Champagne cocktail recipes and decide which one(s) you want to try this New Year's Eve.
5 Champagne Cocktails for New Year's Eve
These drinks are easy to make.  But you have to remember that the best Champagne cocktails must have chilled Champagne glasses and very cold Champagne or Sparkling Wine. We love Prosecco and Cava.
And just to be clear, any of these Champagne cocktails would also be perfect for toasting on Christmas Eve or Christmas Day.
Champagne Cocktails ~ What Kind of Champagne to Buy
First, if you need some ideas for which Champagne to buy, this article from Tasting Table about Champagne lists some really affordable and delicious suggestions for your Champagne buying.  Run out right now and purchase a few.  Put them in the fridge and put your prettiest Champagne flutes or coupes in the freezer.
Just for clarification: all Champagne is sparkling wine, but not all sparkling wine is Champagne.  Champagne must come from the Champagne region of France and is made from either chardonnay or pinot noir grapes.  Prosecco (from Italy), Cava (from Spain), and all other sparkling wines by law can't be called Champagne.
TIP: For all these drinks, use whatever sparkling wine fits your budget, but buy the best you can.
REMEMBER: Champagne should be served and enjoyed immediately.  You can't let those bubbles disappear!
French 75
Many versions of this drink, dating back to WWI, exist. There is even a bar in New Orleans called French 75. This version was originally in Bon Appetit years ago.  I often ask for a French 75 when we are out for dinner any time of year.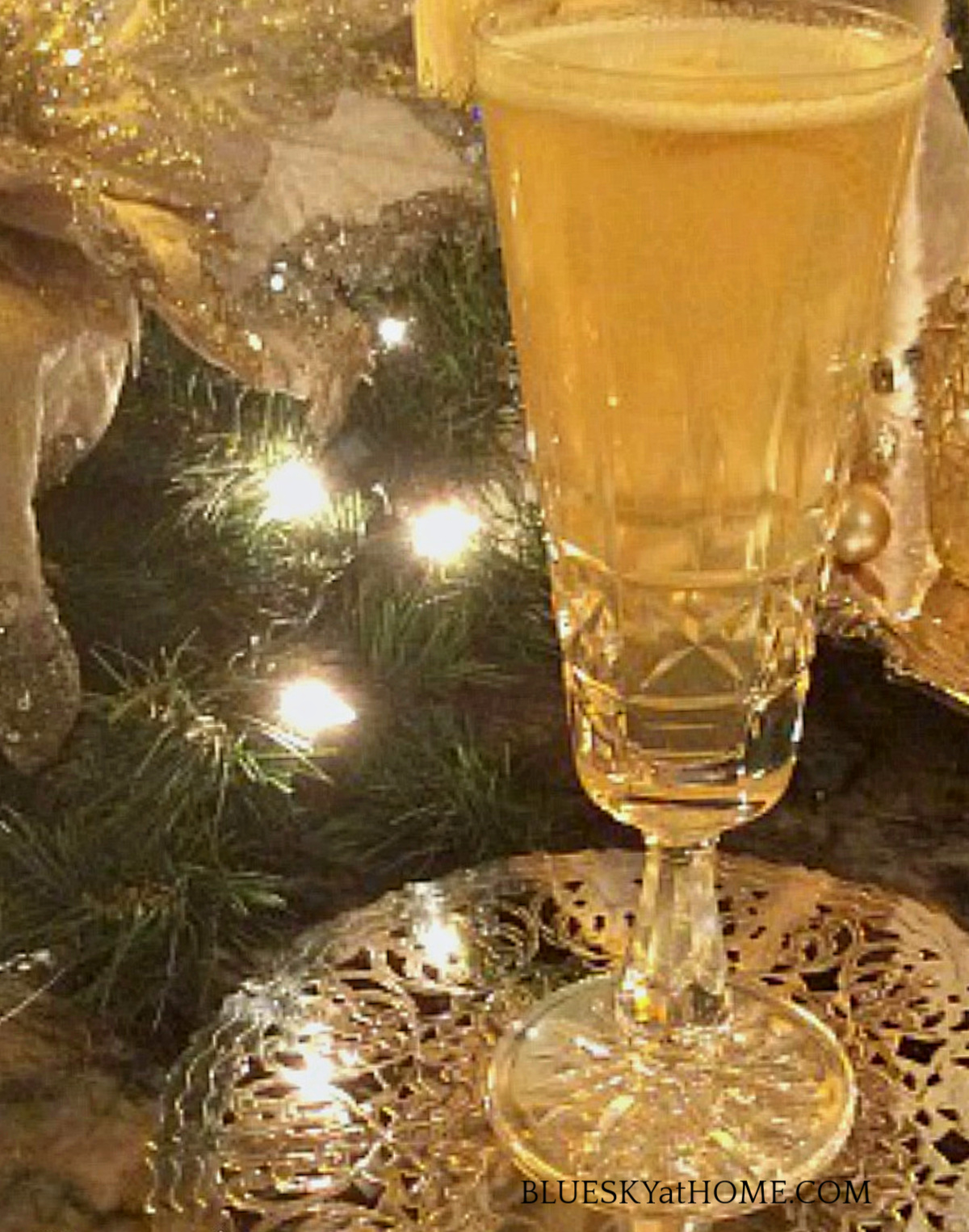 Sparkling Ginger
This recipe is from Martha Stewart. Of course, Sweet Shark had to tweak it. This is the easiest drink you can make.  The crystallized ginger makes the Champagne have even more bubbles.  We buy it in the bulk section of our Central Market with the other crystallized (sugared) fruit. He likes to pour it in front of guests for "ooh's and ah's".
Tickled Pink Cocktail
How cute is that name? And doesn't a glass of bubbly tickle your nose a bit? Sweet Shark found this drink recipe in Bon Appetit. It comes from a bar in Philadelphia. What a great way to start an evening with this pretty pink drink. Just one!
Champagne Cosmo
What girl doesn't love a Cosmo? The addition of the Champagne makes this drink a great starter to a festive meal; raise your glasses to this party-perfect take on a Cosmopolitan. From Fine Cooking Magazine.
Champagne Punch
I was really proud of myself for finding this recipe several years ago.  In fact, I served it at a ladies' Christmas brunch the first Christmas we were in our new home. It's fruity, but not sweet. It got rave reviews and I think I got accepted into the neighborhood because of it.
Although featured in a Southern Living article, the drink comes from Julia Reed, one of my very favorite Southern writers.  She is the author of:
But Mama Always Put Vodka in the Sangria: Adventures in Eating, Drinking and Making Merry
The House on First Street, My New Orleans Story
Ham Biscuits, Hostess Gowns and Other Southern Specialties: An Entertaining Life with Recipes
Queen of the Turtle Derby and Other Southern Phenomena.
Originally from Greenville, Mississippi, Julia lived in New Orleans for many years (We have walked by the house in the Garden District that she wrote about.).  She has an irreverent sense of humor and writes for Southern Living and Garden and Gun.  We Southern girls do love a good punch. Be sure to use your prettiest punch bowl and cups.
Unfortunately, Julia Reed passed away earlier this fall after a long battle with cancer.
I know you want to save these delicious Champagne cocktails, so be sure to PIN for Later.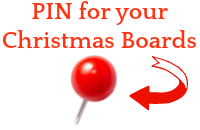 As we enter Christmas week and we turn to thoughts of the new year, I want to wish you a very Merry Christmas and a Happy New Year. May your Christmas be safe and joyous.