Welcome to the second post of 2021. It's an exciting time to set our sights on growing our blogging businesses. Bloggers know that there is so much to do, but we can't do it all. I'm showing you my 7 blog areas to focus on in the new year.
If we try to do everything, we just might go crazy, spin around in circles, and pull our hair out. I decided to concentrate on 7 blog areas to focus on in the new year.
I once heard that blogging is like creating a magazine 1, 2, or 3 times a week. Bloggers have to be project creators, writers, editors, photographers, marketers, social media experts ~ well, the list goes on and on. That's why it's important to narrow all~the~things down.
Just what those focus areas are depends on you and your business. Everyone is at a different stage on this blogging journey. We all have different time constraints and family responsibilities. Some bloggers have full~time jobs.
We all also have different goals for our blogs. For some, it's a wonderful way to share our passions. For others, it's a way to make some extra money. For still others, blogging is a full~time job and income.
Where are you on this blogging journey? I'm not new to blogging since Bluesky at Home is almost 3 1/2 years old. I feel like I've graduated from elementary school, made it through junior high, and now I can move on to high school.
7 Blog Areas to Focus on in the New Year
This post contains affiliate links to resources I use and highly recommend. If you should order any product from this site, I may receive compensation, but you will not pay a penny more.
HIgh school is where our educations get more serious. Time to buckle down. Yes, we want to have fun, but we also want to make good grades.
With that mindset, in my first post of the new year, I first evaluated what I did in 2020, my 11 Blog Changes in 2020. Those changes allowed me to narrow down the blog areas that I really needed to focus on.
I'm sharing the 7 blog areas that I knew I needed to focus on this year. Hopefully, you will find this list helpful, use what information you can, and maybe join me on a bigger and better year.
Focus Area Number 1 ~ Content and Projects
I once heard that "content is king". As a blogger, my main goal is to provide valuable, useful content for my readers. Content that helps you solve a problem. That means information and projects that you can use to make your home more beautiful ~ hence, "celebrate the home you love".
Here is a great article from Content Creators about content.
That will continue to be my main focus in the new year. I already have a list of projects that I feel certain you will love:
home decor ideas
DIY projects for home decor
seasonal DIY projects
holiday DIY projects
party ideas
I'm also going to bring back some recipe posts. Many of those continue to be some of my most popular posts over time.
Every week I share a blog tip on the Tuesday Turn About Link Party. Since they have been so popular, I'll include some specific posts featuring blog tips that I know will be beneficial to my blogger readers.
If you have some projects that you would like be to explore, please let me know in the comments.
Focus Area Number 2 ~ Keyword Research
I've learned in the past year how important keyword research is to the blogging process. Every single post idea should begin with it.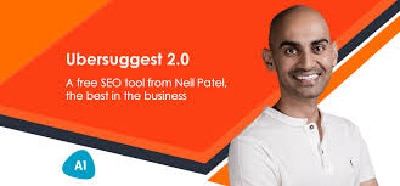 Using keyword research takes some extra time, but, according to the experts, it's a must. Using both Google and Pinterest, as well as some new tools, I'll be putting in the extra time in this focus area.
I used a paid keyword search resource for several months but decided I could use my resources better elsewhere. For now, I'm using Ubersuggest from Neil Patel.
Simple Pin Media offers extensive Pinterest keyword research information that I will continue to use.
Focus Area Number 3 ~ SEO
Oh, my. Is SEO ever something we don't need to jump into with both feet? It's something we never conquer, but try to improve on with every post.
What steps will I take and recommend to you?
One of my favorite podcasts is The Blog Millionaire with Brandon Gaille. I'll continue to listen to all his posts.
In the fall of 2019, I signed up for Mike Pearson's Stupid Simple SEO course. I'm embarrassed to admit I started it but never finished. I will start it this week!
A couple of months ago, I bought Dawn Nicole's Savvy in SEO course. This is a PDF and very affordable. So far, I have found it extremely helpful. If you don't want to spend much money, but need a very good resource, this is it.
Anything by Neil Patel.
Like me, you probably have resources you don't know you have. Simple Pin Media, Ezoic (my ad network), MailerLite (my email marketing provider, and others offer extensive information about SEO that I will take advantage of.
Focus Area Number 4 ~ Google Analytics
My sweet friend Linda of Life on Summerhill turned me on to the wonders of Google Analytics in our SPM master group last summer.
I'm still not 100% comfortable with it, but I'll be exploring resources to learn. I started following Jennifer Grable's The Nimble Co., so that's a start.
If you have other resources for Google Analytics, I would love for you to share in the comments.
Focus Area Number 5 ~ Pinterest
I love Pinterest. Like most of us, it's our go~to resource for home decor ideas, DIY projects, and recipes. I will continue to focus on growing my Pinterest understanding and growth. Like so many of you, Pinterest is my biggest source of traffic so I really want to nurture it.
Did you know that Pinterest offers tons of great information for bloggers?
Pinterest wants bloggers to provide the best content for its readers. Check out Pinterest Business for great information straight from the source. You can sign up for their newsletter.
My other two resources for Pinterest are Simple Pin Media Collective and Tailwind. I give these two platforms all the credit for my continued Pinterest growth. I can't imagine not using Tailwind for scheduling my posts to Pinterest and pinning other bloggers' posts.
Focus Area Number 6 ~ Email Marketing
As I mentioned in my 11 Blog Changes I made in 2020 post, I switched to MailerLite in May. I love the ease of design and scheduling newsletters and posts.
In addition to great customer support, MailerLite has a HUGE library of video tutorials on everything related to email marketing. I haven't even begun to delve into them. Watching these videos will be on my planner every single week.

I will also use SPM's email marketing resources.
Focus Area Number 7 ~ Time Management
As the final blog area to focus on in the new year, time management is high on my list. I know I can be more efficient and productive. Who doesn't want to free up time for family and friends, fun and frolicing?
What will be my strategy to improve my time management?
Use my 2021 planner to stick to daily tasks.
For the first time ever, I signed up for a digital planner. After researching several, I chose the free plan from Trello. I'll later share how I like it.
Knowing that I would need help learning how to use Trello, I signed up for Rhonda Melogy's Business Plan of Action. It's another very inexpensive resource that will easily pay for itself in my increased use of time. Rhonda's videos and instructions are awesome.
Since I was so impressed with Rhonda's BPA, I also signed up for her membership Simple Systems. I can't wait to get started. At some point, I'll share my progress.
That's my 7 blog areas to focus on in the new year. You may notice that I didn't mention Instagram or Facebook. I'll continue to post to those platforms but not as an area to concentrate on.
If you liked these blog focus ideas and want to keep the resources I included, be sure to PIN this post. Let's all get started on our best 2021.