15 Best Fall Mantel Ideas You Will Love
Are your days getting cooler? Are you starting to feel a chill in the air? Then it's time to light the fireplace and get cozy. And time to decorate our mantels. Here are 15 best fall mantel ideas to use in your own home.
With its warm hues, earthy fragrances, and the promise of cozy evenings by the fire, autumn invites us to celebrate the changing seasons within the comfort of our homes. And what better way to embrace this transitional time than by adorning our mantels with the beauty of fall?
Decorating our mantels for the fall season isn't just a trend; it's a cherished tradition that allows us to infuse our living spaces with the spirit of autumn.
So, why do we want to decorate our mantels for fall? We want to capture the essence of this gorgeous season and bring it indoors. Fall mantel decor not only enhances the aesthetics of your home but also connects you to the natural world outside, reminding you to savor the simple pleasures that this time of year offers.
These carefully curated mantel displays serve as a visual reminder of the magic that unfolds outside our windows. They invite nature's splendor into our homes, creating a warm and inviting atmosphere that welcomes both residents and guests alike.
To inspire your fall mantel decorating journey, I've gathered the 15 best fall mantel decor ideas that I could find. Each is brimming with creativity and the warmth of autumn.
You'll find a mix of mantel styles. From rustic designs to elegant and modern twists on tradition, there's something for everyone to explore and experiment with.
Elements of a Fall Mantel
Before we delve into these charming displays, let's explore the elements that can be included on a fall mantel.
1. Autumn Wreaths: Welcome your guests with a stunning fall wreath adorned with colorful leaves, pumpkins, or pinecones.
2. Seasonal Garlands: Drape your mantel with garlands made from faux leaves, pumpkins, acorns, eucalyptus leaves, or berries for an instant touch of fall.
3. Candle Holders: Add a warm, flickering glow with candle holders (use battery-operated) featuring fall motifs like maple leaves or woodland creatures.
4. Pumpkins and Gourds: Display a variety of pumpkins and gourds in different shapes, sizes, and colors for an authentic fall feel.
5. Fall Foliage: Incorporate branches of vibrant fall foliage or eucalyptus for a fresh, rustic look.
6. Cozy Textiles: Lay out soft blankets, knit throws, or plaid scarves to evoke a sense of warmth and comfort.
7. Framed Artwork: Hang fall-themed prints or artwork that capture the beauty of the season.
8. Seasonal Signage: Incorporate wooden signs with autumnal quotes or greetings for a charming touch.
9. Rustic Lanterns: Use lanterns filled with candles or fairy lights to create an inviting ambiance.
10. Harvest Baskets: Fill baskets with apples, pinecones, or corn husks to celebrate the fall harvest.
11. Seasonal Florals: Arrange bouquets of sunflowers, dahlias, or chrysanthemums in vases or rustic containers.
12. Miniature Hay Bales: Create a rustic vibe with miniature hay bales or straw accents.
13. Vintage Finds: Incorporate antique or vintage items like lanterns, clocks, or mirrors to add character.
14. Themed Figurines: Place autumn-themed figurines like scarecrows, owls, or squirrels for a whimsical touch.
15. String Lights: Add a magical glow with string lights woven along your mantel.
With these elements in mind, you're ready to transform your mantel into a captivating focal point for your fall decor.
In this post, I've gathered a delightful collection of fall mantels. They have not only inspired me but have convinced me that we are all created to create. Join me to explore the 15 best fall mantel decor ideas, each brimming with inspiration to infuse your home with the spirit of autumn.
Welcome to Bluesky Browsing #105.
Focusing on finding new projects, resources, tips, new ideas, and inspiration for you is my main task. I'm constantly discovering fabulous finds to inspire us. My goal is to help you find ideas for your home decor, your crafting, your home organization, and anything about home.
In case you are new to Bluesky at Home, what fabulous finds do I share at Bluesky Browsing?
ideas to help you in your home decor efforts
fun holiday decoration ideas
ideas for better organization and efficiency
a yummy recipe or cocktail
fun DIY projects
the latest trends in home decor
a quirky new find or two
This post contains affiliate links to products used in the creation of this project. If you should order any item from this site, I may receive compensation, but you do not pay a penny more. Your purchase is greatly appreciated as it helps support the continued publication of this site.
As usual, I go to Pinterest for ideas for these weekly posts. I was not disappointed in what I found.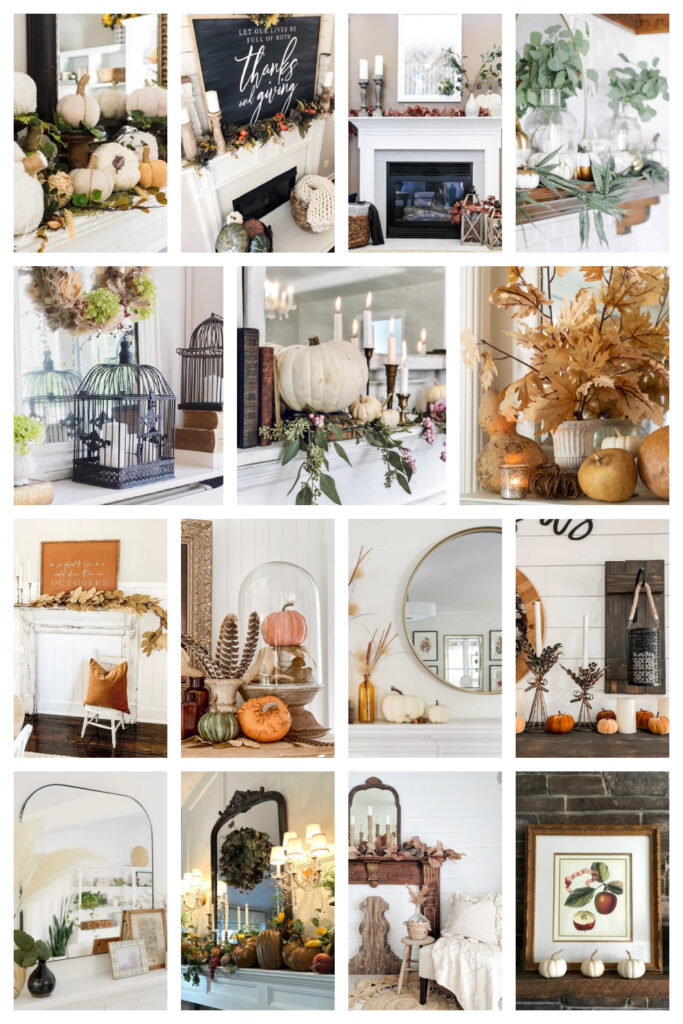 Here you will discover some of the 15 best fall mantel decor ideas to bring the warmth of autumn into your home. Explore all these creative styles and learn why decorating your mantel is a cherished tradition for embracing the beauty of the season.
Shop Fall Mantel Decorative Accessories
Did a few fall mantels attract your interest? I hope you found that one special style that speaks to you. You can take one idea from one post and another idea from another post. Pick out one thing you like from a fall mantel post.
Here are a Few More Fall Mantels to Explore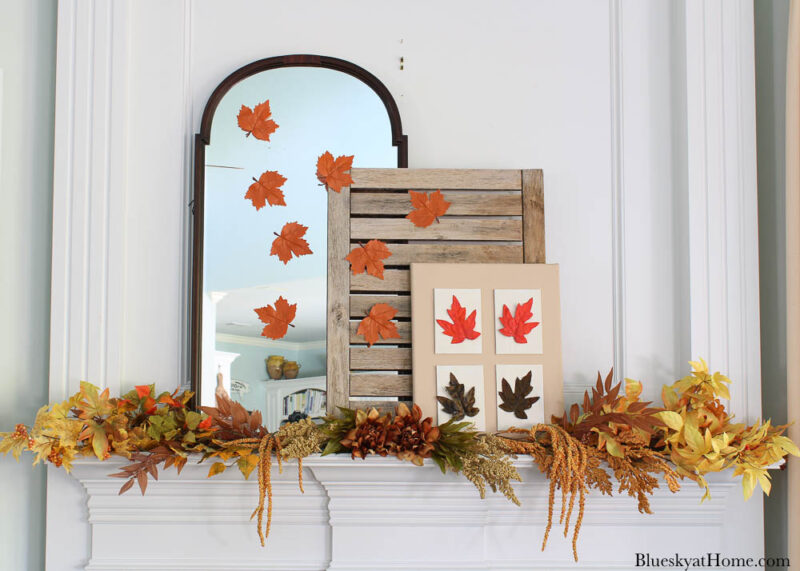 Please PIN this post, visit each selection, and PIN each one.
I have a new Pinterest Board called Fall Mantel Ideas that provides more fall mantel and fall home decor inspiration.
I'd love to know what subjects you are most curious about. Let me know in the comments and I'll search browse for them. Be sure to PIN to keep these ideas handy.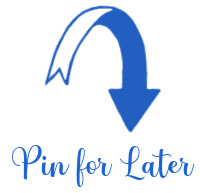 I'll be browsing away between writing posts, listening to podcasts, reading, doing various blogging tasks, playing tennis, and walking Nola.