10 Fabulous Finds at Bluesky Browsing #23
Welcome to Bluesky Browsing #23. Every Saturday you get 10 fabulous finds. You will find great ideas for the home, crafts, and resources to inform and entertain you.
In case you are new to Bluesky Browsing, every week I share new projects, resources, tips, new ideas, and inspiration from various areas. Think of it as a DIY/Craft/home decor/recipe/blogger Readers' Digest.
What fabulous finds do I share at Bluesky Browsing?
ideas to help you in your home decor efforts
a yummy recipe or cocktail
a fun DIY project
for my blogger readers, blog resources, tips or information about courses for your business
I'm constantly discovering fabulous finds to inspire us. My goal is to help you find ideas for your home decor, your crafting, your home organization, and anything about home. I'll throw in some good blogging information that I think will be beneficial to you.
Ready to see this week's fab finds?
10 Fabulous Finds at Bluesky Browsing #23
This post contains affiliate links to products and resources you may love to have. If you should purchase anything from this site, I may be compensated, but you don't pay a penny more.
In case you missed last week's 10 Fabulous Finds, here is Bluesky Browsing #22.
ON THE BLOG FRONT
There was a big change on the blog last week ~ and an announcement of things to come.
As many of you know, for the last two years, I have been one of the hostesses at the Tuesday Turn About Link Party. It has been a pleasure to work with my co~hostesses, Julie and Michelle. I also loved seeing the wonderful blog posts that readers linked up.
This past week I announced that it was my last week as a co~hostess. (It was also Michelle's last week.) It was a hard decision to make. We all have the same amount of time each week to work on our blog business. I needed more time for some new endeavors, and the only thing I could give up was the link party.
What did I want to spend more time on? What was my new endeavor?
As I have shared, I love researching, learning, and curating blog~related information. I am constantly taking courses, reading B2B articles and newsletters, and taking advantage of the information shared in Facebook groups.
Besides sharing some of that information here at Bluesky Browsing and a Blogger Tip on the link party and my weekly newsletter, I have wanted to be more deliberate in that goal. I decided the best way to do that is to have a dedicated newsletter just for other bloggers.
What will that look like?
My Monday newsletter will be dedicated just to home decor/DIY ideas ~ no more Blogger Tip.
Starting next week here on Bluesky Browsing, there won't be a "On the Blog Front" section.
Starting next week, I'll will send out a weekly newsletter dedicated just to blog related topics ~ for bloggers. It will include: blog tips, resources, and helpful snippets about courses and tools. I will develop useful checklists, guides, and tip sheets for bloggers who subscribe.
I know that it will take time to grow that newsletter. I really want it to be a valuable resource for any blogger. I would love for you to join me on this journey. If you would like to receive The Blogger Bulletin (that's the name I've chosen), please join the Blogger Bulletin. It's just once a week and will be a quick read.
ON THE HOME FRONT
Last Sunday was another beautiful day when the temperaturs warmed up. Sweet Shark, our older son, and I took our Nola and his Hank to the big open park that I mentoned in last week's post. Two long walks in one week felt great.
Our older son returned to Denver on Tuesdsay. Although it's nice to have our home entirey to ourselves, I already miss him. It's always nice to have a nurse in the house.
Have I told you that I have a small TV in my office? It comes in handy during Grand Slam tournaments. So proud of all our American players for doing so well. Congratulations to Danielle Collins for reaching the women's final. I've always been a Rafa Nadal fan, so I'll be pulling for him in Sunday's men's final.
10 FABULOUS FINDS FOR THE HOME AND RESOURCES TO SHARE
Here we go with Bluesky Browsing #23.
Last week, I participated in the monthly Pinterest Challenge blog hop. Our theme was making a Valentine cloche. By far my favorite was a neutral theme from my friend Michelle of ThistleKey Lane. Be sure to take a look at her sweet little white button heart.
2. I'm really into white decor. It's so classic and clean. For months I've been on a mission to find the perfect white sofa. In the meantime, I'm reading about white decor. I recently purchases Fifi O'Neill's Shades of White. It's a beautiful book full of gorgeous photography. Plenty of inspiration for using white in your home.
/center>
3. Since the beginning of the year, I've let some of our kitchen drawers get a little out of hand. OK, some of them are a big mess. I've been searching for some new ideas to make better use of all the drawers in the kitchen. If you Google "how to organize kitchen drawers", you will find a wealth of suggestions. I liked these ideas from Ashley of Modern Glam. I've got some work to do.
4. Are you thinking about what to serve for a romantic Valentine's dinner? Although I have a hundred or so cookbooks, I love searching for recipes on Google and Pinterest. Town and Country shared 40 great main dish ideas for Valentine's. Every one of them looked amazing. I picked this picture just because I love a great meat dish.
5. Did you know that Target has just launched a new line of organizational products called Brightroom? I can't wait to make a trip to our Target to check it out. (I'm spoiled: we have a Target 3 minutes away.) I saw all sorts of containers, storage trays, and some pretty storage baskets.
6. Do you ever struggled to stay motivated? Would you rather stay in bed, watch TV or go shopping than sit at your computer and write? We all struggle at times and keeping on task can be a challenge. I read this article about 19 highly effective ways to stay motivated. I found them helpful, especially Numbers 12 and 13. I think I'm going to print the list out and tape it up in my office.
7. I shared some ideas for kid and grandkid Valentine's gifts. How about gifts for all the ladies? Moms, daughters, sisters, friends? Now is the time to choose and order your Valentine's gifts.

8. I've been off sweets and dairy since October, but I'm going to have a cheat night on Valentine's. Usually, I bake Sweet Shark's favorite Red Velvet Cake for Valentine's dessert. This year, I'm want to prepare something a little different. I found 12 delicious~looking desserts from Cara of Wide Open Eats. This Chocolate Chip Cooking Dessert is my top choice right now.
9. My very, very favorite designer on HGTV was Sarah Richardson. I think I cried when her shows stopped appearing. I still follow her on Instagram and read her design blog. Her most recent home tour was a modern "alpine farmhouse". With beautiful finishes and a color palette of "oatmeal, wheat, flax, camel, and mushroom, and some Alpine-inspired accents."
Definitely check out this home tour from Sarah. You'll love it.
10. BOOK OF THE WEEK: It's a two for one this week.
I'm in the middle of a new book, so I thought I'd share two great stories, both by the same author, Natasha Lester. Lester, who lives in Australia, focuses on her "passion for history, research, travel, fashion, and writing stories of women who blazed a trail."
Lester's favorite genre is historical fiction set in World War II, one of my favorites, too. I have read two of her books and loved both of them.
The Paris Seamstress follows the journey of Estelle, a young Parisian seamstress who dreams of a career in fashion. At the beginning of WWII, she is forced to flee to New York to escape the Nazi occupation.
Decades later, Estelle, who has become a leader in women's fashion, begins to reveal a story of secrets and tragedy involving a British spy to her granddaughter Fabienne. It's a gripping story that keeps you guessing.
The Paris Orphan features American model Jessica May who arrives in Europe in 1942 to cover the war for Vogue magazine. She is mentored by famed photographer Martha Gellhorn (real~life photographer during the war and wife of Ernest Hemingway). Trying her best to get into the action, Jess is helped by an American soldier. Together they fall in love with a young orphan who will change their lives.
Fast forward to 2005 and American photography historian D'Arcy arrives at a chateau in France to curate a collection of WWII photos. Her job leads to a discovery about her mother that changes D"Arcy's life and understanding of her own history.
Both these stories are beautifully told with wonderful characters.
Natasha Lester has a new book, The Riveria House, that I can't wait to read.
That wraps up Bluesky Browsing #23. What were your favorites from this week's 10 Fabulous Finds?
What are your favorite topics? I'd love to know what topics you are curious about. Let me know in the comments and I'll search browse for them. Be sure to PIN to keep these ideas handy.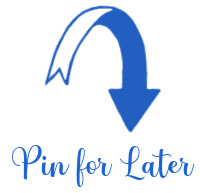 In between decorating for Christmas, writing posts, listening to podcasts, reading, and doing various blogging tasks, walking Nola, and playing tennis, I'll be browsing away.