10 Safety Tips for Preparing Turkey
I know that Thanksgiving is almost here, but it's never too early to start thinking about your meal preparation. That's why I'm going to give you a list of 10 food safety tips for preparing turkey for your Thanksgiving dinner.
Did you know that turkey is one of those potentially hazardous foods? It needs special attention.
If you follow these 10 food safety tips for preparing turkey you'll have a sanitary environment in your kitchen and no one will be calling you in the middle of the night with an upset tummy, wondering how you made the turkey.
Preparing Your Turkey: Use these 10 Safety Tips
This post contains affiliate links to products used in the creation of this project. If you should order any item from this site, I may receive compensation, but you do not pay a penny more. Your purchase is greatly appreciated as it helps support the continued publication of this site.
 TIP #1 Prepare ALL other ingredients first: that means, chopping, mixing, and organizing your kitchen equipment. Get everything else ready before you even touch that turkey.
TIP #2 Before you get the turkey out of the refrigerator where it has been thawing for 2 ~ 4 days (You did thaw the turkey in the refrigerator, didn't you?), clean other food items and utensils away from the countertop. 
I like to fill a plastic container with some bleach water (a capful or two of bleach in hot soapy water). Knives and any other utensils you use go into that container after they have touched the turkey.
TIP #3 Wash your hands with hot soapy (preferably anti-bacterial) water for at least 15 seconds after you touch the turkey or anything that touched the turkey.
TIP #4  Grab a box of gloves at your local restaurant supply store or online to wear while preparing the turkey. You still have to wash your hands before and after handling the turkey, but the gloves add an extra level of protection.
TIP #5  After the turkey is in the oven, carefully sanitize the counter and all utensils.  Pay attention to any surfaces that you touched, such as the counter, drawer knobs, etc. Pour a little bleach onto a paper towel to wipe down all the surfaces.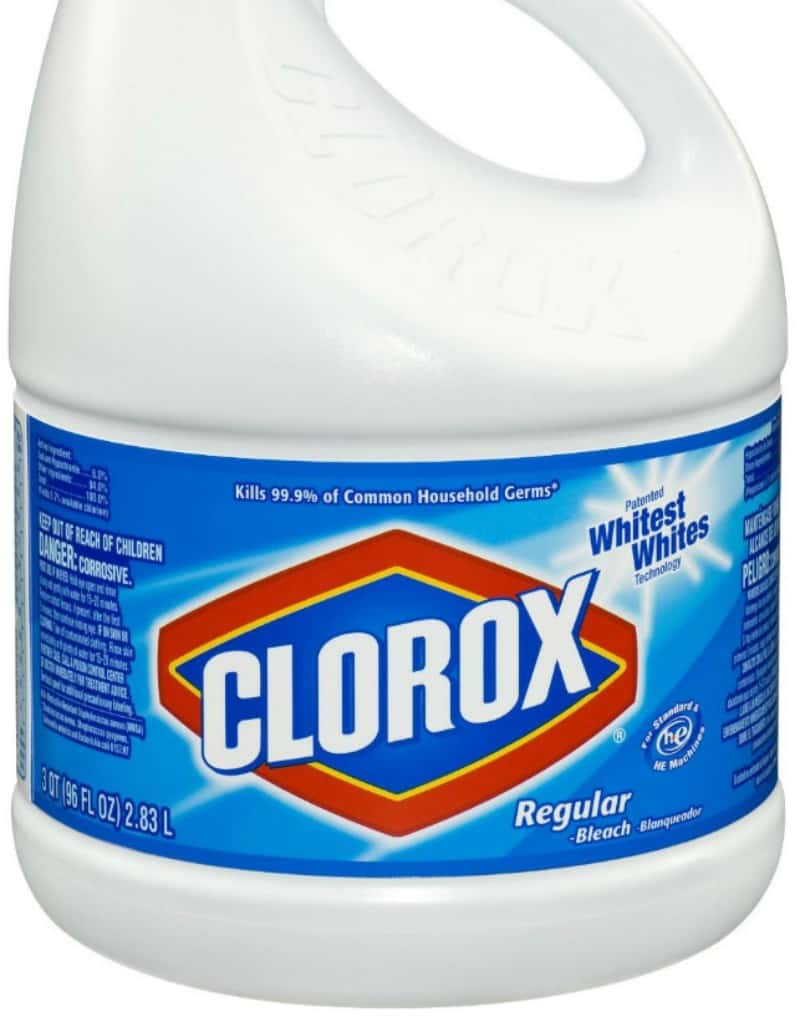 TIP #6 Never, ever bake your dressing inside the turkey. (I think in the North, it's called stuffing, but I'm a Southern girl, and it's dressing here.) That's one of the most unsanitary things you can do. In order to cook the "stuffing" to a minimum temperature of 165˚F. inside the turkey to eliminate any bacteria means that the turkey would be overcooked and dry.
Remember, don't stuff the turkey.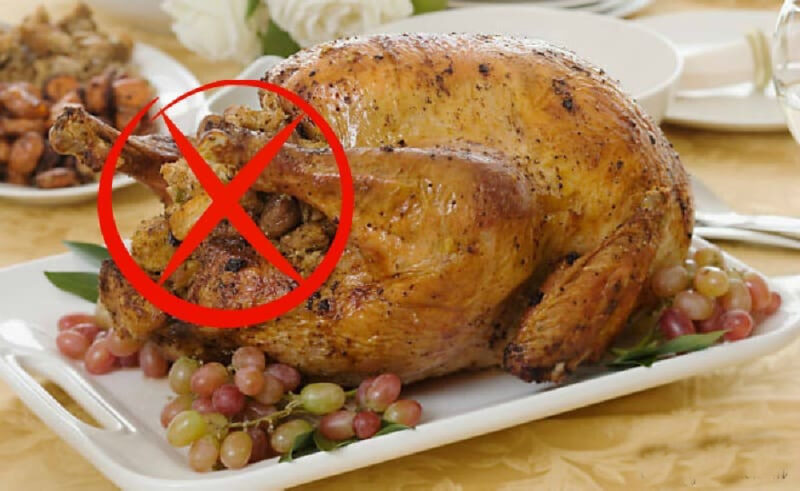 Bake the dressing in a casserole dish.
TIP #7 Use an instant-read meat thermometer to make sure that the dark meat is done.  Place the thermometer into the thigh meat, NOT touching bone. The thermometer should read 155˚F. After you remove the turkey from the oven, tent it with foil and allow to rest for 30 minutes. The internal temperature will rise to the required 165˚F. for poultry.
TIP #8 Don't leave the turkey out at room temperature for more than 2 hours.  Longer than that and bad things you can't see start multiplying on the turkey.
TIP #9  Keep hot foods hot with a chafing dish or tray warmer and cold foods cold.  This is a really cool and attractive way to hold cold food. In a pinch, fill a larger bowl with ice and then put in a smaller bowl with the food over it.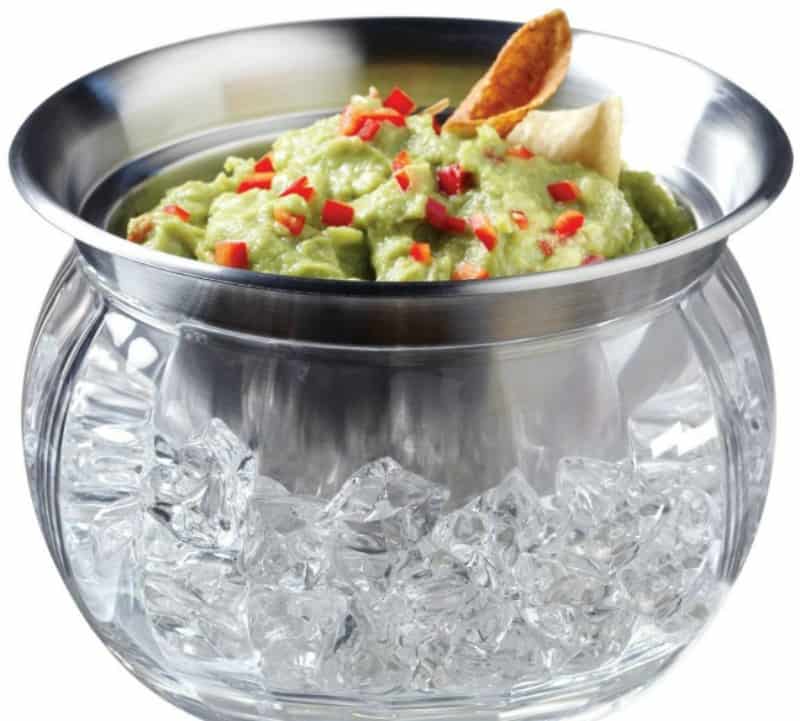 TIP #10 Don't store the entire turkey in the refrigerator. If you can, remove all the white meat (I'm assuming all turkey legs have been eaten.) and any dark meat from the turkey carcass. Wrap in plastic wrap or put in Zip-lock bags and put in the refrigerator or freezer.
This step is not only for safety but to ensure you have turkey meat for sandwiches, soup, tacos, or whatever you can think of.
NOTE: I like to wrap up the turkey carcass in a plastic bag and make stock the next day or freeze it for later.
Follow these safety rules, and you'll have a delicious and bacteria-free holiday. Oh, and be sure to PIN so you don't forget.