10 little turkeys jumping on the bed
Hi there,
Confession: there are not 10 little turkeys jumping on my bed, but there are 10 turkeys decorating our house. Actually, there are more. Can you find them?
10 Little Turkeys Decorating my House
Some we've had for quite awhile.
4 little turkeys sitting on a table
And these 4 little turkeys sitting on a shelf
And this big turkey. I wonder if he'll get pardoned by the Pilgrims (They are new. Sweet Shark brought them home for the holidays.)
This one is especially treasured. My mom made this in the early 1980's. Not very cool by today's standards, but it's one of the things I have that she made and touched. My kids used to throw him around and hit each other with him when they were little. I think he's glad they are grown and don't live here anymore.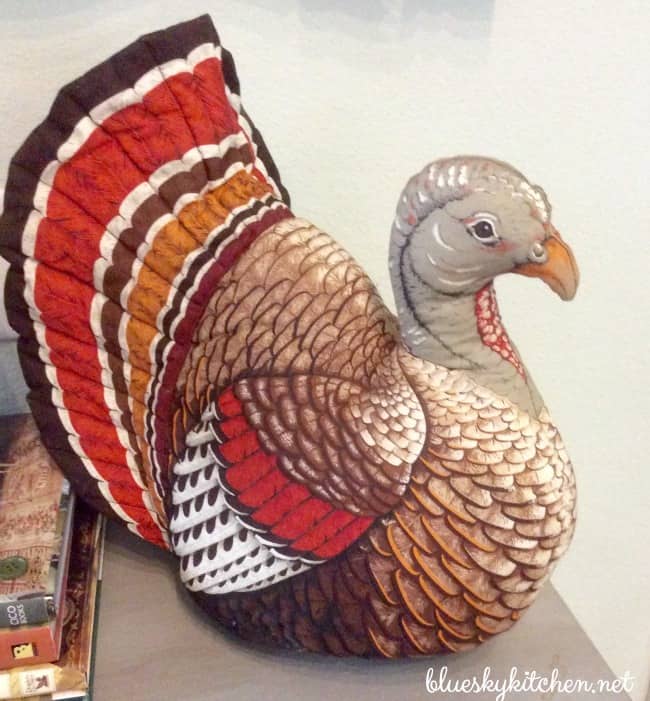 These guys are secretly candles, but we've never lit them. They got pardoned.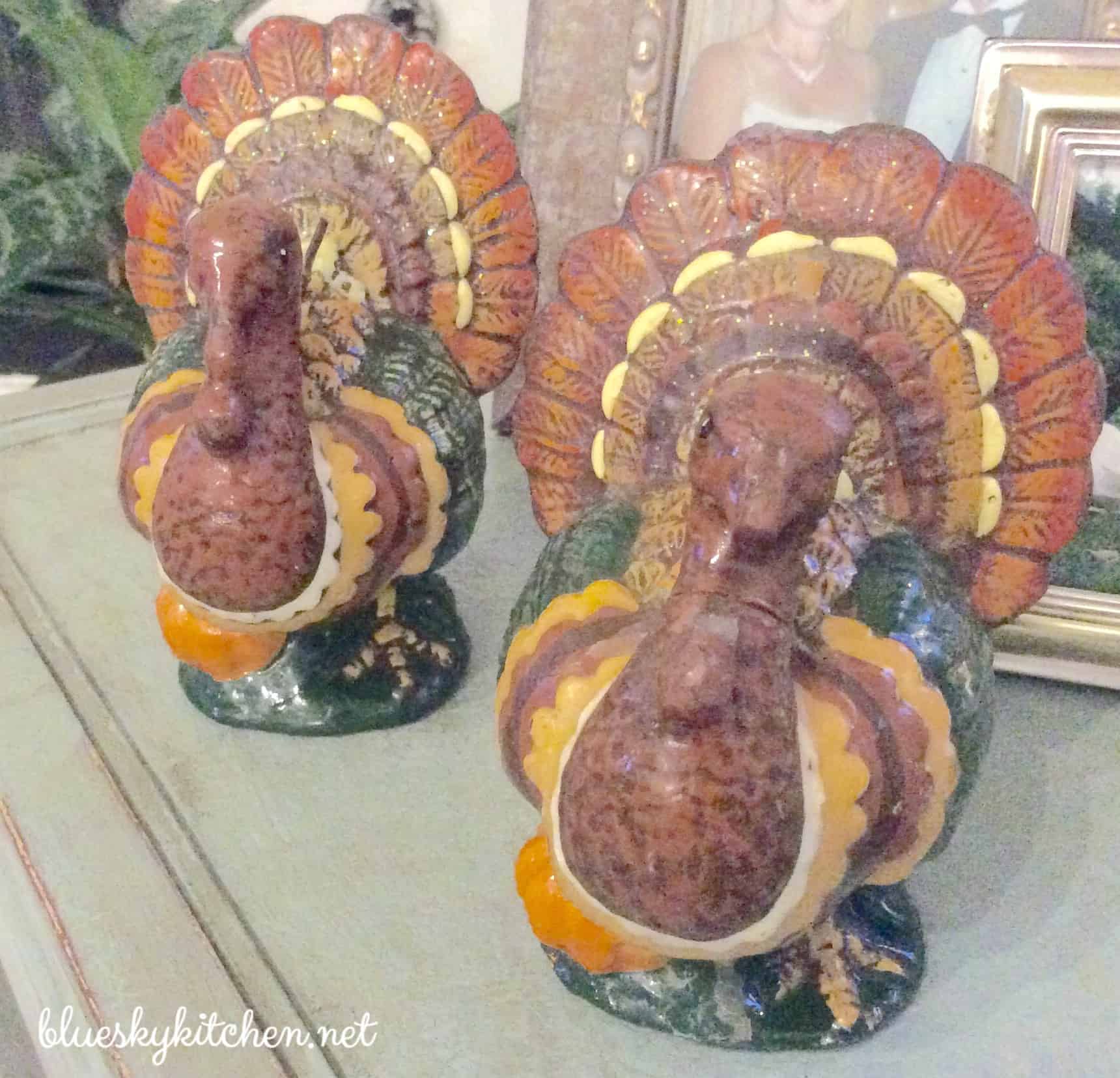 This is turkey must think he didn't get pardoned.
And some turkeys are new.
I ordered these cute guys from Sur la Table.
And I picked these up at Wisteria. I named them Tom and Tommy. I thought they would like some candy corn instead of regular old chicken feed. Most of you may know Wisteria as a catalogue and website, but they are based in Dallas and have a beautiful brand new store and an outlet opening in November. (I'll take you there when it does open.)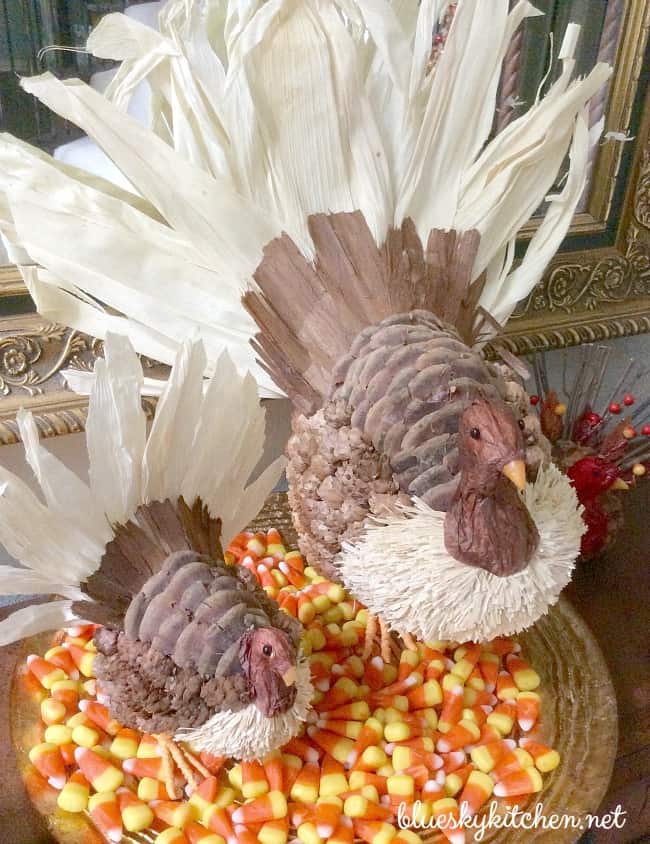 Have you been counting turkeys? What's your best guess? If you said 17 you're right! Actually that's not all. Next week I'll show you a few more.