I'm back with another awesome peach recipe. When you finish reading it, be sure to check out today's Alfresco Tablescape Blog Hop contributions below.
A few weeks ago I shared one of my favorite peach desserts, Peach Galette.
Today, as the peach season wanes, I wanted to share another easy peach dessert, using a different technique ~ oven roasting.
Vanilla~Roasted Peach Recipe for Summer
Who doesn't love peaches?  Whether your peaches come from Tennessee, Georgia or Texas, nothing says summer like a juicy ripe peach. Texas has several fabulous peach~growing areas and one is Gillespie County in the Hill Country. I'm inspired to make this easy peach recipe that can be served with ice cream, pound cake, or shortbread cookies.  Use local honey to bring out the best flavor.  Your cast iron skillet is the perfect tool choice for this dessert. The creamy mascarpone, a buttery-rich double cream cow's milk cheese from Italy, adds a wonderful texture to the peaches.
The Preparation
Pick out ripe, but firm peaches, one for each serving.
Using a paring or utility knife, cut around the peach, twist to pull the halves apart and remove the pit.
Using a paring or utility knife, firmly cut into a fresh vanilla bean and pull apart the bean until you expose the vanilla seeds.
Using the side of the knife, scrape the vanilla seeds out of the bean.
Next, place the halved peaches, cut side up, in a cast iron skillet and cover with the vanilla beans.
Add the vanilla extract and water to the peaches in the skillet.  Place in the preheated oven.
After the peaches have roasted (they will be slightly soft and should have some brown spots on the cut edge), remove from the oven.  Place 1 or 2 peach halves in a serving bowl.  Put a tablespoon of mascarpone in each one.  Drizzle with honey and serve warm.  You could add a scoop of vanilla ice cream or serve with pound cake or a shortbread cookie.
The Recipe
How simple could this dish be?  This summer peach recipe is such an delicious and easy dessert, especially for the middle of the week.  I hope you love it.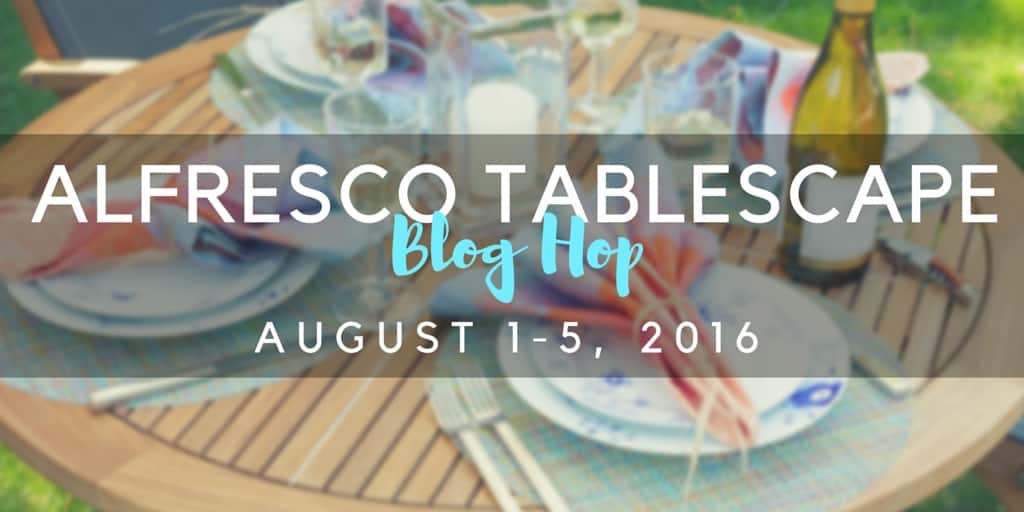 Please visit these wonderful blogs for creative ideas.
Day 1 ~ Monday, August 1
Starfish Cottage  Knock It Off Kim  Life and Linda  Southern Hospitality  Everyday Living
Day 2 ~ Tuesday, August 2
My Kentucky Living   DesignThusiasm  Simple Nature Decor      Living with Thanksgiving
Day 3 ~ Wednesday, August 3
Red Cottage Chronicles    The Little Yellow Corner Store    Ramblings of a Southern Girl CoziNest    Love of Home[one-
Day 4 ~ Thursday, August 4
 Panoply   Flourish & Knot    The Painted Apron    Dining Delight   Celebrate & Decorate
Day 5 ~ Friday, August 5
 Lolly Jane  B.LovelyEvents  A Toile Tale    Bluesky Kitchen   Rattlebridge Farm