Tuesday Turn About Link Party 92
Welcome to Tuesday Turn About Link Party 92. Are you as happy as I am that Spring is officially here?
At Tuesday Turn About Link Party 92, we are so excited that you have chosen to share your creations here. Besides seeing what you are sharing, we love also "meeting" new bloggers.
Our weekend was absolutely beautiful. Blue skies and cool temperatures in the morning and warm afternoons. We ate lunch outside both days. It was a perfect weekend for taking our new puppy outside for playtime.
Tuesday Turn About Link Party 92 is open for partying.
Here is TTA 91 if you would like to visit again.
Tuesday Turn About Link Party 92
Carol's Blogger Tip
This week's Blogger Tip is about Naming Images. Photo Images on your blog should always have a title. 
As link party hostesses, we look at dozens of images on others' blogs. It is amazing how many images have numbers rather than a correct title. A title describing the image will increase your SEO.
Yoast SEO explains that every image should have a file name. For SEO purposes, you want Google to know what the image is about without even looking at it, so use your focus keyphrase in the image file name. 
For example, if you're writing an article on Notre Dame and you use an image showing a sunrise in Paris over Notre Dame Cathedral, the file name shouldn't be DSC4536.jpg.  That's what your camera names an image.
A proper file name would be "notre-dame-paris-sunrise.jpg", making sure the main subject of the photo (and your article) is at the beginning of the file name. Notice that capitals aren't necessary; no punctuation either.
Also, be sure to put "-" between each word in the image title.
Also, giving your image a title makes it easier to find when you need to find it. The time to name your images is during editing. When you copy the images into WordPress, the image title will show in your media dashboard.
BOTTOM LINE ~ Name your images! (P.S. If we select your post as a feature and it doesn't have a proper name, we have to give it one for our own link party post.) If you copy one of the images for my features, you will see the image name. I give every featured image the name of the link party and then the name of the image. For example, the image below for the place cards is "TTA-92-Easter-Table-Place-Holders". The TTA-92 is how I organize the images each week and the "Easter-Table-Place-Holders" is what the blogger names the image and for SEO.
Now, let's see what your hostesses have been up to this week.
Carol at Bluesky at Home

Rustic Easter Tablescape| Make these Easter Basket Cupcakes
5 Ideas for Easter Home Decor
Michelle at Thistle Key Lane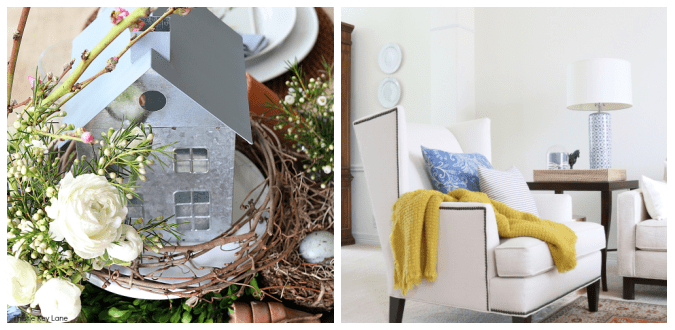 Bird Theme Inspired Centerpiece | Decorating With Hints Of Blue
Julie at My Wee Abode
Spring Home Tour – The Comparison Trap | The Best Spice Storage for a Tiny Kitchen
Now let's check out this week's feature.
I love using place cards for tablescapes. These DIY pots with eggs from Marie of Interior Frugalista show you how to make them.
I love to find a unique DIY project. MaryJo of Masterpieces of My Life created these darling burlap containers.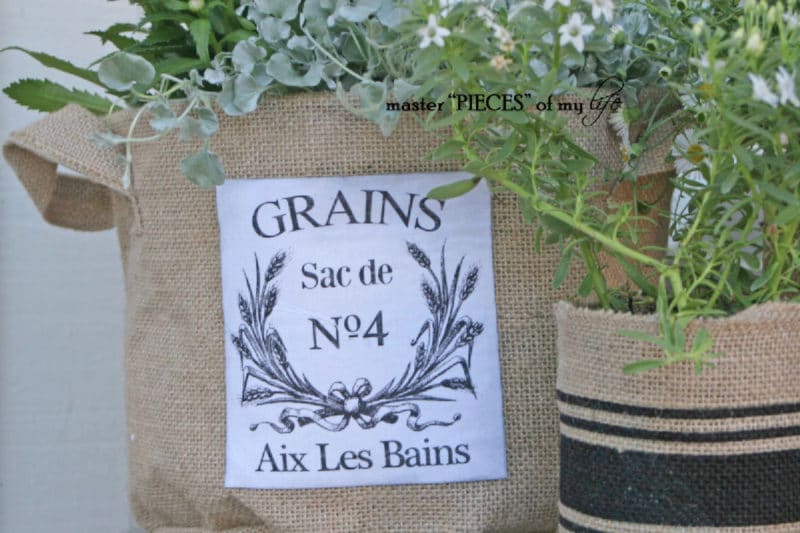 Aren't these the prettiest decoupaged eggs? CD of Pallet and Pantry created them.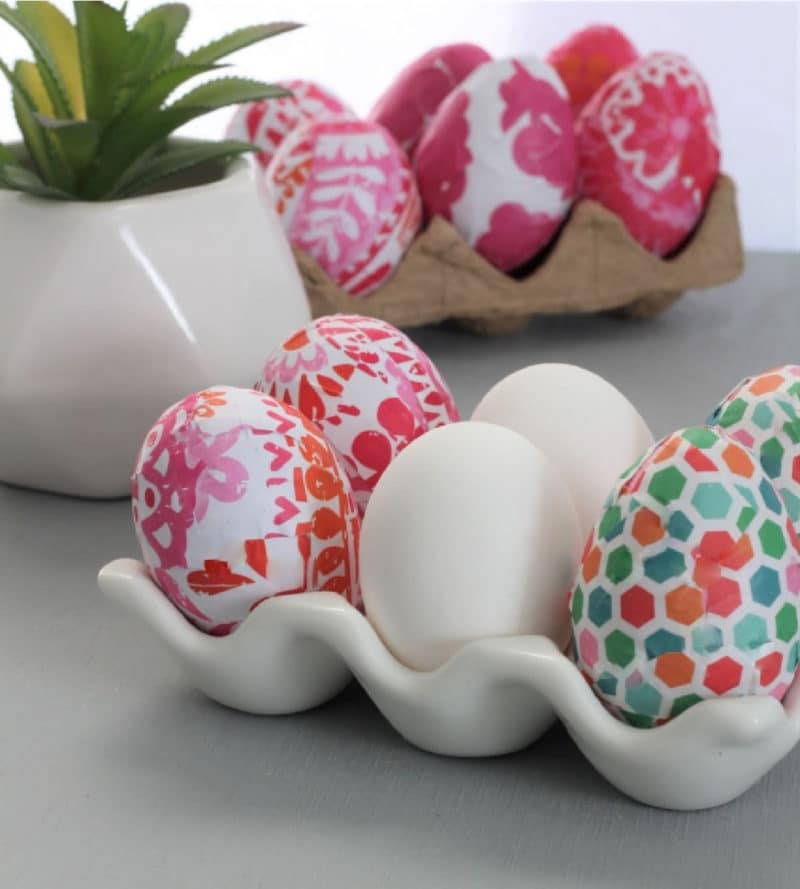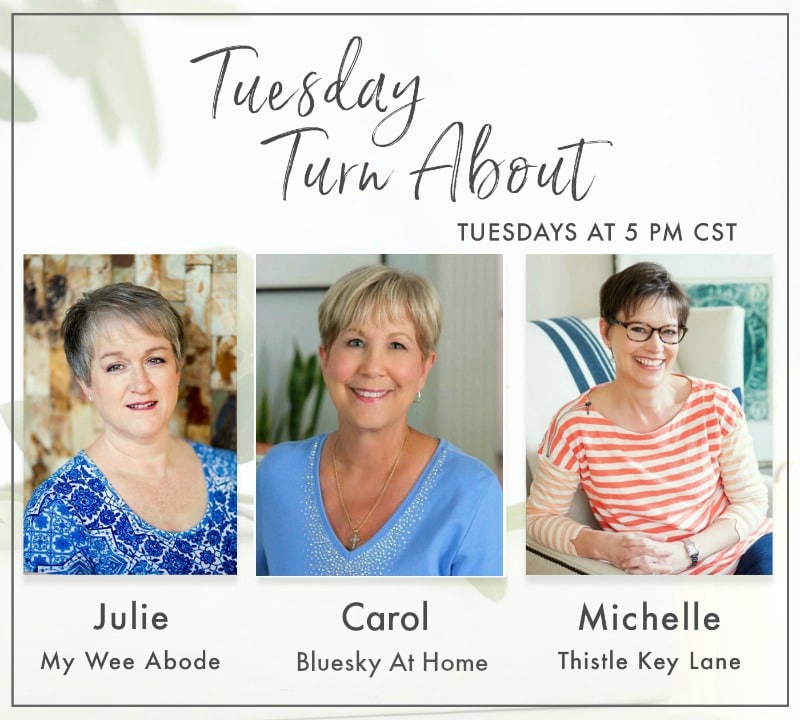 Please visit your hostesses on Social Media.
My Wee Abode: Pinterest | Facebook | Instagram
Thistle Key Lane: Pinterest | Facebook | Instagram
Bluesky at Home: Pinterest | Facebook | Instagram
This party is for home decor and home-related posts only (home decor, recipes, organizing, DIY, crafts, etc.). Link up to 3 related posts. Please do not link up informational posts that do not relate to the topic.
If you would please not link up shops, advertising, round-ups, other link parties, or any posts promoting sales, we would appreciate it.
DO NOT PIN FROM IMAGES ON THIS PAGE (it just won't work right on Pinterest). However, please visit the original post/source and PIN from there. That works perfectly!
Please make sure that your images are in a jpeg or png format. If we can't copy your image, we can't feature you. So sad!
By linking to the party, you give us permission to share your projects on our blogs and social media. We will always give proper credit with a no-pin image.
You are invited to the Inlinkz link party!