Tuesday Turn About Link Party 88
Welcome to Tuesday Turn About Link Party 88. What a week it has been for Texas and surrounding states.
As I'm sure you know, we were hit with record low cold temperatures and snow ~ colder than most people living have ever experienced. Since we are one of the fortunate people not to lose power or water, it was nice to spend some time enjoying all the Tuesday Turn About Link Party posts.
All of us in Texas do appreciate the well~wishes on IG and Facebook. It's nice to know people in other parts of the country were praying for us. Now, pray for the people whose pipes burst and have severe home damage. And the business and employees who lost millions of dollars in revenue and earnings.
Tuesday Turn About Link Party 88 is open for business.
Here is TTA 87 if you would like to visit again.
Tuesday Turn About Link Party 87
Carol's Blogger Tip
This week's blogger tip is about where to place your images in a post.
This tip comes from Mike Pearson, the amazing guru behind Stupid Simple SEO. Mike's course (I've started but haven't finished it.) is a game~changer. I get so much out of his Facebook group too.
I found this tip very helpful and it's easy to implement.
According to Mike, Pinterest images should be in the middle or lower on your blog post. 
He also doesn't recommend starting a blog post with an image if you can avoid it. 
People don't come to your blog post from Google to see an image. They want an answer to a question. If they want to see photos – they'll go to Instagram or Facebook. 
If they click from Google and they have to scroll to read any text – they're going to instantly click back. Unless the image answers the question. 
You can put more images in your post to help break up the wall of text – though you'll do better if those images convey more information to help the reader, such as photos of the product in a review, steps in the recipe or an infographic. 
BOTTOM LINE: Don't place an image at the beginning of a post. Place it a few paragraphs into the body of the post.
Now, let's see what your hostesses have been up to this week.
Carol at Bluesky at Home
How to Stencil Books for Your Home| 5 Ways to Use Green in YOur Home
Easy and Delicious 4~Ingredient One~Pot Soup
Michelle at Thistle Key Lane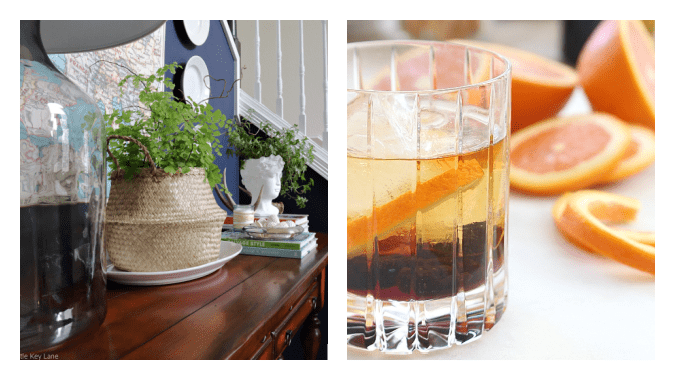 Early Spring Entry Table | Old Fashioned Cocktail Recipe
Julie at My Wee Abode
Free Spring Watercolor Printables | Family Friendly DIY Spring Placecard Holders
Let's look at this week's features.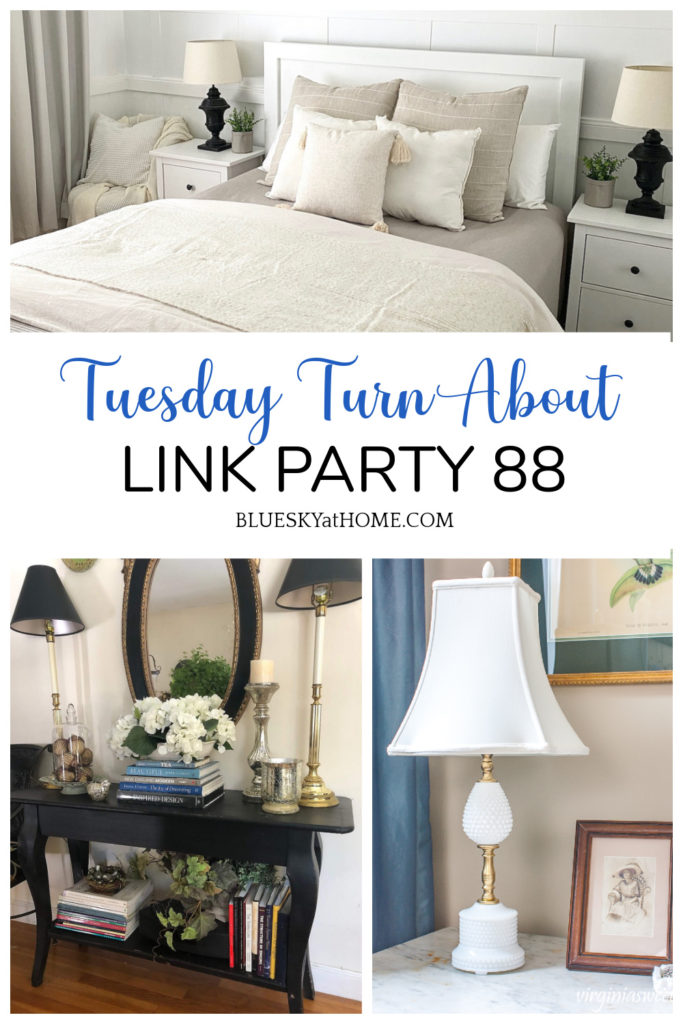 I love lamps and especially a lamp can be recycled and reused. Paula of Sweet Pea gave this beautiful milk glass family heirloom lamp an updated look for her home.
Since I just gave my sofa table an early spring redo, I loved the ideas for styling console tables from Janet of JLR Interiors.
Who doesn't love a new look for the master bedroom? This one from Julie at Restyle Relove covered walls, windows, and bedding. What a cozy look!
Now take a look at the features that Julie and Michelle have chosen.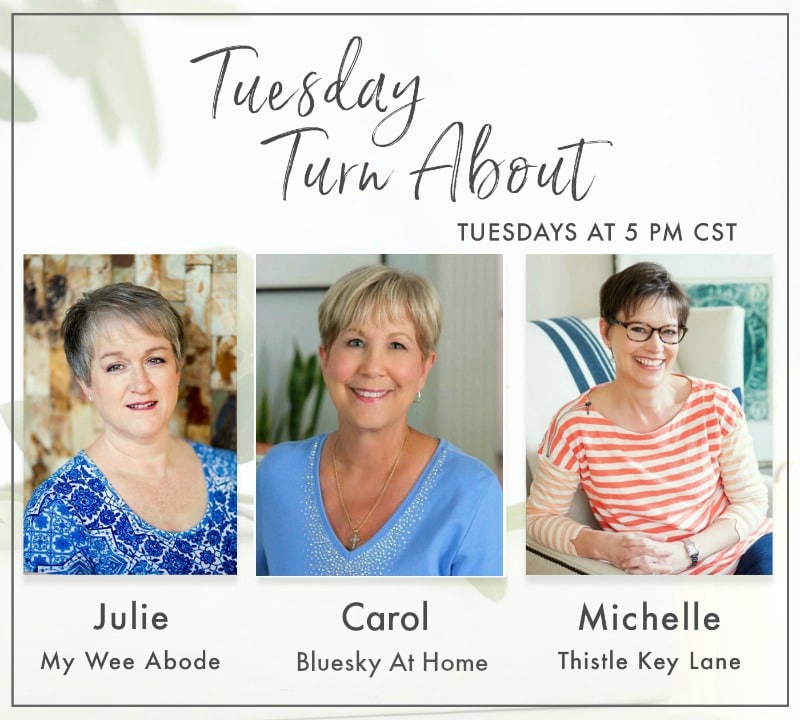 PLEASE VISIT YOUR HOSTESSES ON SOCIAL MEDIA AND SAY HI
My Wee Abode: Pinterest | Facebook | Instagram
Thistle Key Lane: Pinterest | Facebook | Instagram
Bluesky at Home: Pinterest | Facebook | Instagram
This party is for home decor and home-related posts only (home decor, recipes, organizing, DIY, crafts, etc.). Link up to 3 related posts. Please do not link up informational posts that do not relate to the topic.
If you would please not link up shops, advertising, round-ups, other link parties, or any posts promoting sales, we would appreciate it.
DO NOT PIN FROM IMAGES ON THIS PAGE (it just won't work right on Pinterest). However, please visit the original post/source and PIN from there. That works perfectly!
Please make sure that your images are in a jpeg or png format. If we can't copy your image, we can't feature you. So sad!
By linking to the party, you give us permission to share your projects on our blogs and social media. We will always give proper credit with a no-pin image.
You are invited to the Inlinkz link party!