Tuesday Turn About Link Party 86
Welcome to Tuesday Turn About Link Party 86. One week into February and now Valentine's Day is 5 days away.
Last week our party~goers shared more amazing content. Tuesday Turn About Link Party 86 is growing because of our wonderful bloggers.
Here is TTA 85 if you would like to visit again.
Tuesday Turn About Link Party 86
Carol's Blogger Tip
This week's blogger tip is about Processes ~ and writing them down.
We all have blog tasks that are important, but we may not use them everyday or every week. We use them once and then forget how to do what we need to do. Then we have to figure out how to do the thing all over again.
It can be very frustration, time~consuming and stressful. I finally learned to write down the process. When I figure out how to do the thing ~ or look it up on Google ~ I write the steps down in one of my notebooks. I have a section titled Processes.
Right now I have processes for loading my images and copying to Lightroom, how to create an opt in, how to edit images in Tailwind or Instagram, and several others. Now, when I forget a process, I just look it up in my notebook. No more stress and fuss.
BOTTOM LINE: start a list of processes to refer to when needed.
Now, let's see what your hostesses have been up to this week.
Carol at Bluesky at Home
14 Awesome Valentine's Day Gifts| Repurpose Wine Crates into Office Storage| How to Rearrange an Office Bookcase
Michelle at Thistle Key Lane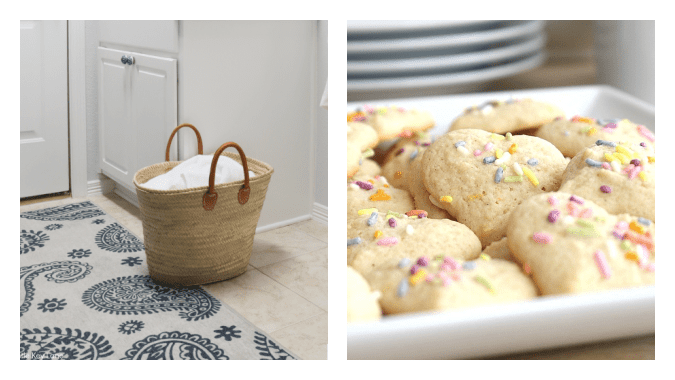 Simple Laundry Room Organizing Ideas | Lemon Sour Cream Pressed Cookie Recipe
Julie at My Wee Abode
Last Minute DIY Gifts for Your Valentine | "Seeing Red" in a Tiny Kitchen
Let's take a look at this week's features.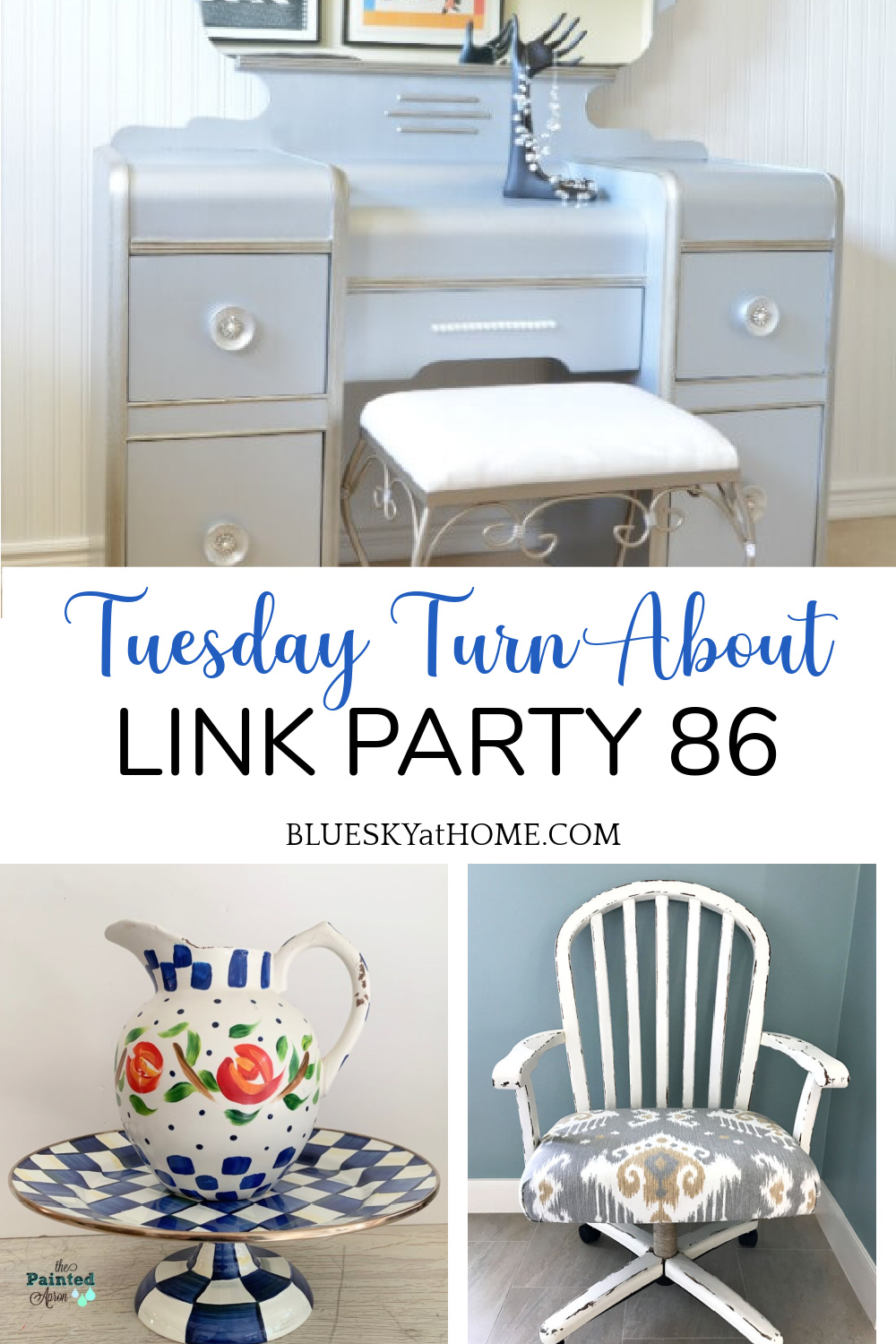 Tuesday Turn About Link Party 86 Features
I have a long list of projects ~ repurposing, repainting, recycling. These projects jumped out.
Jenna of The Painted Apron is one of the most talented artists I know. (Check out her Instagram to see her amazing artwork.) She painted this plain white pitcher to match the cake stand. Her step~by~step instructions will teach you how to do this too.
I appreciate any repurposed project that keeps furniture out of the landfill. Stephanie of The Abbott's at Home totally updated this old office chair to use in her own office.
Whether you are a fan of glam decor or not, this transformation of an old make~up vanity is stunning. Marie of Interior Frugalista shares some great processes for getting this beautiful look, right done to the knobs.
Now take a look at the features that Julie and Michelle have chosen.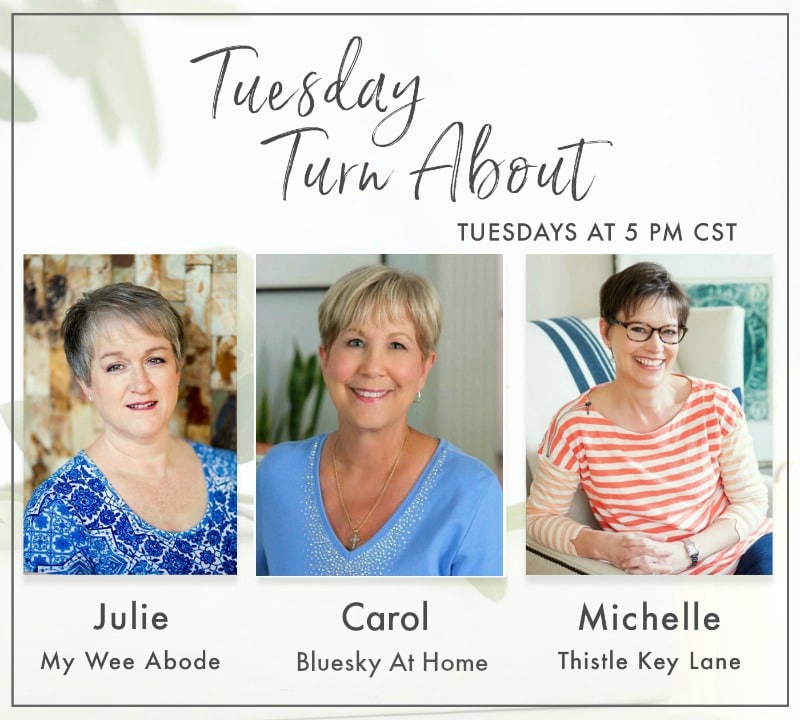 PLEASE VISIT YOUR HOSTESSES ON SOCIAL MEDIA AND SAY HI
My Wee Abode: Pinterest | Facebook | Instagram
Thistle Key Lane: Pinterest | Facebook | Instagram
Bluesky at Home: Pinterest | Facebook | Instagram
This party is for home decor and home-related posts only (home decor, recipes, organizing, DIY, crafts, etc.). Link up to 3 related posts. Please do not link up informational posts that do not relate to the topic.
If you would please not link up shops, advertising, round-ups, other link parties, or any posts promoting sales, we would appreciate it.
DO NOT PIN FROM IMAGES ON THIS PAGE (it just won't work right on Pinterest). However, please visit the original post/source and PIN from there. That works perfectly!
Please make sure that your images are in a jpeg or png format. If we can't copy your image, we can't feature you. So sad!
By linking to the party, you give us permission to share your projects on our blogs and social media. We will always give proper credit with a no-pin image.
You are invited to the Inlinkz link party!