Tuesday Turn About Link Party 78
Welcome to Tuesday Turn About Link Party 78. We are already into the 2nd week of December. It's hard to believe.
This week was really hard to pick features for Tuesday Turn About Link Party 78. Your creations are amazing. Everyone is definitely in a Christmas mood.
Is everyone busy decorating for Christmas? You must be because you are sharing wonderful projects.
Here is last week's TTA 77 if you would like to visit again.
Tuesday Turn About Link Party 78
Carol's Blogger Tip
This week's Tuesday Turn About Link Party 78 blogger tip is all about a new feature on Instagram that I just learned about.
Have you heard of Instagram's new feature called Guides? It just rolled out to all users in November.
Normally, I'm the last one to hear or implement a new feature on social media. But I decided to get this one a try. As soon as I read about Guides, I immediately tried it on my iPhone. It was quick and easy. Instagram takes you through the setup process.
Rather than repeat what it is and how it works, I'm just going to add the link that explains it all. It's an easy~to~follow guide to setting up Guides.
Like so many new features on social media platforms, we don't know if this one will stay, be tweaked or if it will be popular.
BOTTOM LINE ~ Give Guides a try. See if you like it. If you have used it, let me know what you think about it in the comments.
Now, let's see what your hostesses have been up to this week.
Carol at Bluesky at Home
How to Make Christmas Signs | New Christmas Tablescape with Light sand Lanterns | Ideas for Decorating Christmas Trees Blog Hop
Michelle at Thistle Key Lane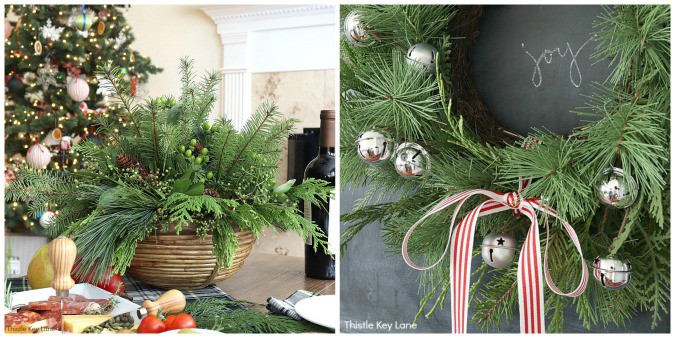 Evergreen Centerpiece And Tablescape | How To Update A Wreath With Greenery
Julie at My Wee Abode
The Tale of a Frosty Minty Christmas – A Tiny Home Tour
Frosty Minty Christmas Trees Tour
Let's take a look at this week's features.
Christmas ideas are in full force. Let's take a look at this week's features.
I love the rustic quality of these wood Christmas trees made by Niky of The House on Silverado. The story about where these wood scraps came from is very special.
Now we go from wood scraps to a repurposed white quilt. Making these fabric trees was the idea of Candice from She's Crafty. I love the soft texture of these trees.
I love a great repurpose project. Kathleen of Our Hopeful Home took an old wood shelf, gave it new life, and used it to enhance her Christmas bedroom.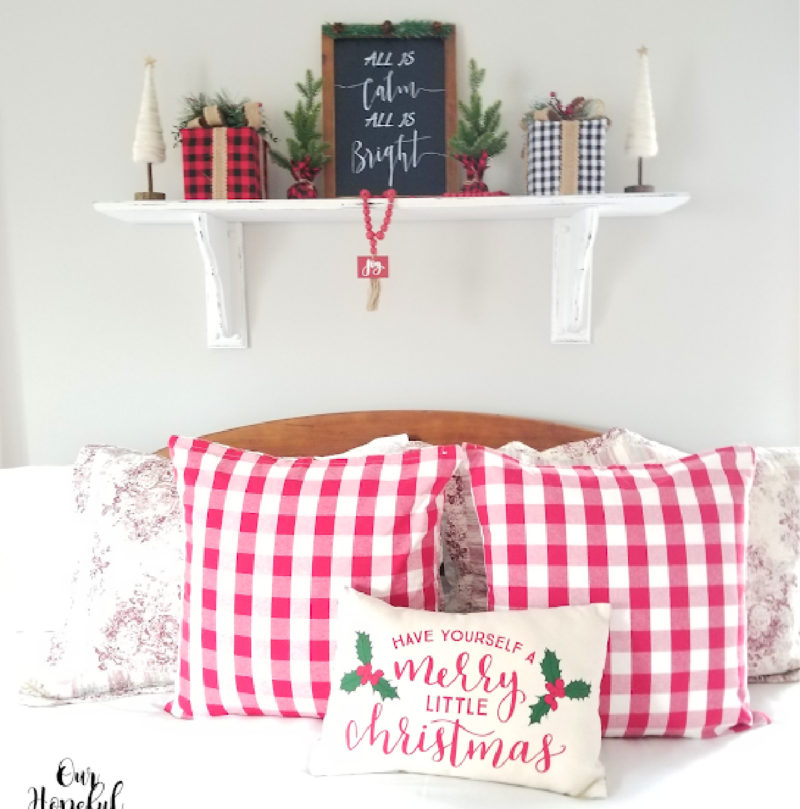 Now take a look at the features that Julie and Michelle have chosen.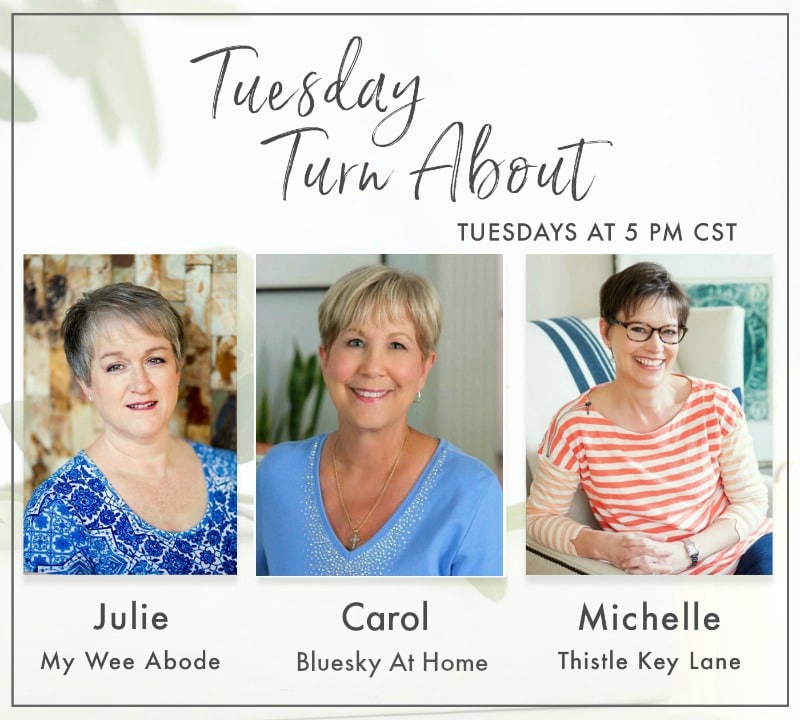 PLEASE VISIT YOUR HOSTESSES ON SOCIAL MEDIA AND SAY HI
My Wee Abode: Pinterest | Facebook | Instagram
Thistle Key Lane: Pinterest | Facebook | Instagram
Bluesky at Home: Pinterest | Facebook | Instagram
This party is for home decor and home-related posts only (recipes, organizing, DIY, crafts, etc.). Link up to 3 related posts. Please do not link up informational posts that do not relate to the topic.
If you would please not link up shops, advertising, round-ups, other link parties, or any posts promoting sales, we would appreciate it.
DO NOT PIN FROM IMAGES ON THIS PAGE (it just won't work right on Pinterest). However, please visit the original post/source and PIN from there. That works perfectly!
Please make sure that your images are in a jpeg or png format. If we can't copy your image, we can't feature you. So sad!
By linking to the party, you give us permission to share your projects on our blogs and social media. We will always give proper credit with a no-pin image.