Tuesday Turn About Link Party 77
Welcome to our Tuesday Turn About Link Party 77. We hope that everyone had a lovely Thanksgiving.
We are thankful for our friends who share their projects and posts at Tuesday Turn About Link Party 77. It's always a pleasure to read your posts and see what you are creating.
We had another great turnout last week. Christmas is definitely taking over the Internet!
Here is last week's TTA 76 if you would like to visit again.
Tuesday Turn About Link Party 77
Carol's Blogger Tip
This week's Tuesday Turn About Link Party 77 blogger tip is all about making your post content more appealing to readers. Here are 2 ways to make your content stand out. (Edited from Full Circle Digital.)
CREATE A BULLET POINT OR NUMBERED LIST 
People love lists and this practice makes it easier for your readers to absorb the information in front of them, especially on their mobile phones. How do lists help?
Make it simple for the reader to get the information quickly
Uses more white space so the content stands out
Breaks up the usual flow of paragraphed content to communicate important details
Creates visually appealing content that will keep the reader engaged
Communicates content that should be delivered in sequential order, such as step by step instructions
USE BOLD AND ITALICIZE
Another way to add emphasis to your text is to use the BOLD and ITALICS feature.
Use the bold feature when you want to make your content stand out or to make a point.
Italicize comes in handy when you want another way to break up your text so you can emphasize a word.
Make sure to use the bold and italicize features sparingly.
BOTTOM LINE ~ Use lists, BOLD, and italics to add interest, emphasize important content, and increase readability.
Now, let's see what your hostesses have been up to this week.
Carol at Bluesky at Home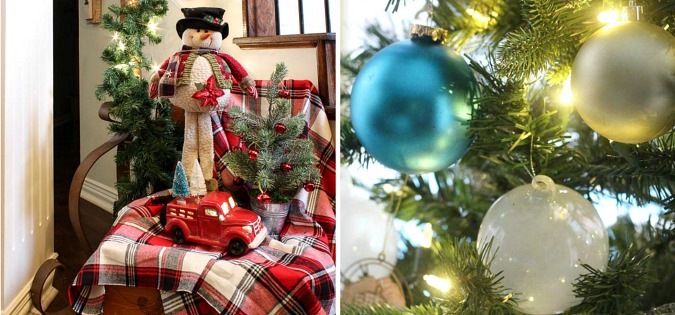 3 Ways to Style a Box for Christmas| Tips for Decorating for Christmas after Thanksgiving
Michelle at Thistle Key Lane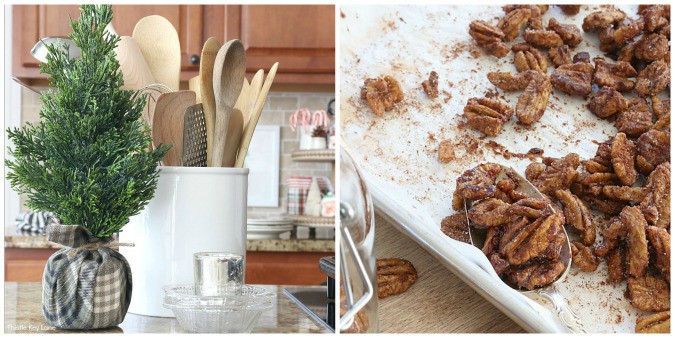 Christmas In The Kitchen And Family Room | Bourbon Candied Pecans Recipe
Julie at My Wee Abode
Add a Winter Crate to a Tiny Entryway | DIY Coastal Farmhouse Winter Wreath
Let's take a look at this week's features.
Christmas ideas are in full force. Let's take a look at this week's features.
I love this arrangement from Paula at Sweet Pea using a vintage Coke crate and Christmas trees.
You can never have too many ideas for making Christmas ornaments. I love these Christmas tree ornaments made by Rita Joy of Harbour Breeze Home.
This beautiful pastel Christmas tree by Ashley of At Home with Ashley proves that a Christmas tree doesn't have to be red and green.
Be sure to see what features that Julie and Michelle have chosen.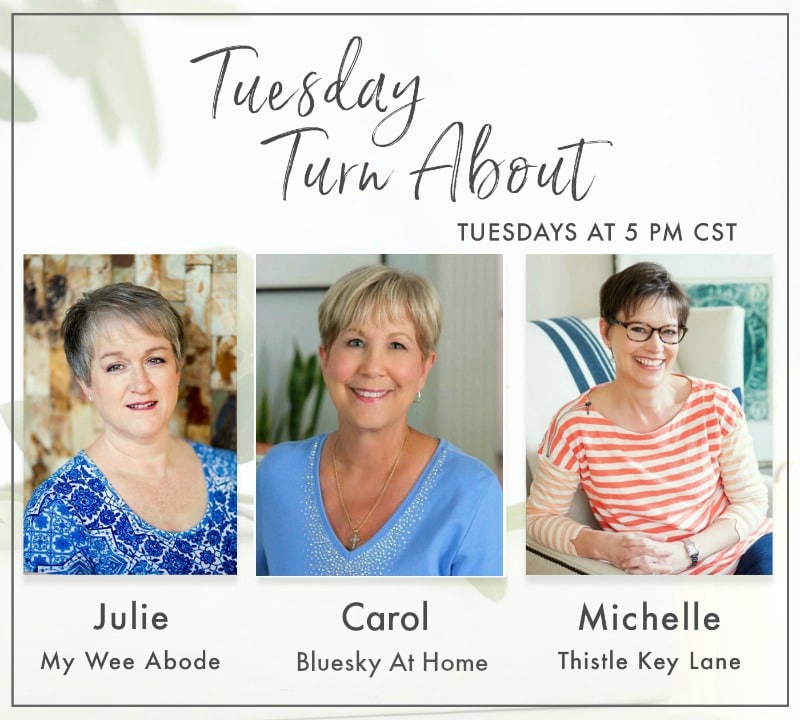 PLEASE VISIT YOUR HOSTESSES ON SOCIAL MEDIA AND SAY HI
My Wee Abode: Pinterest | Facebook | Instagram
Thistle Key Lane: Pinterest | Facebook | Instagram
Bluesky at Home: Pinterest | Facebook | Instagram
This party is for home decor and home-related posts only (recipes, organizing, DIY, crafts, etc.). Link up to 3 related posts. Please do not link up informational posts that do not relate to the topic.
If you would please not link up shops, advertising, round-ups, other link parties, or any posts promoting sales, we would appreciate it.
DO NOT PIN FROM IMAGES ON THIS PAGE (it just won't work right on Pinterest). However, please visit the original post/source and PIN from there. That works perfectly!
Please make sure that your images are in a jpeg or png format. If we can't copy your image, we can't feature you. So sad!
By linking to the party, you give us permission to share your projects on our blogs and social media. We will always give proper credit with a no-pin image.