Tuesday Turn About Link Party 44
Welcome to Tuesday Turn ABout Link Party 44. We are just about halfway through April, one day, one week closer to beating the COVID~19 and being back to work and our normal lives. 
I hope that everyone had an inspired Easter. If you, like us, were watching Easter service online, you know that although it definitely was social distancing, it definitely was not God~distancing. Without dressing up and being surrounded by friends in our sanctuary, which we missed terribly, we focused solely on the message at hand.
It seems like so many of you liked our Blogger Tips and Household Tips that we are going to just keep on keeping on with them. Be sure to see what tips Julie and Michelle are sharing.
Carol's Blogger Tip
This week, I have not 1, 2 or 3 Blogger Tips for you, but 13. I shared my list of 13 Important Blogger Tasks You Can Do Now during social distancing on yesterday's post. There is even a checklist for you. So take a quick break and check them out. Then come back to the party and link up!
Carol's Household Tip
We read this in the newspaper. If you are worried about running out of disinfectant wipes, try this hack: In a clean gallon plastic jug (We used a gallon jug that we bought at McAlister's who makes my favorite tea; I washed the jug out with hot water and a drop of Dawn, then allowed to air~dry.), place 5 tablespoons of bleach and fill with water. Mix to combine. To use, thoroughly wet paper towels to clean surfaces. Allow to air~dry.
OK, party time. Here's last week's TTA 43.
Tuesday Turn About Link Party 44
   Here's what your hostesses have been up to last week.
Julie at My Wee Abode
DIY Face Mask Tips & Tricks PLUS! | FREE Watercolor Spring Printables
Michelle at Thistle Key Lane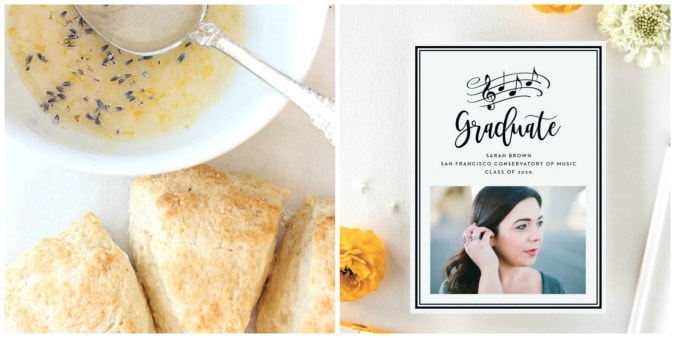 Lavender And Honey Scone Recipe | Time To Think About Graduation Announcements
Carol at Bluesky at Home
Faux Flower Arrangements | How to Decoupage Easter Eggs and Balls | 10 Thoughts to Help You Cope in Isolation
Tuesday Turn About Link Party 44 Features
We are still sharing a bunch of Easter~related posts ~ great for PINNING ~ and having ready for next year!
Each element in this sweet Easter vignette from Beverly at Across the Boulevard would be cute on its own. Together they make a real statement.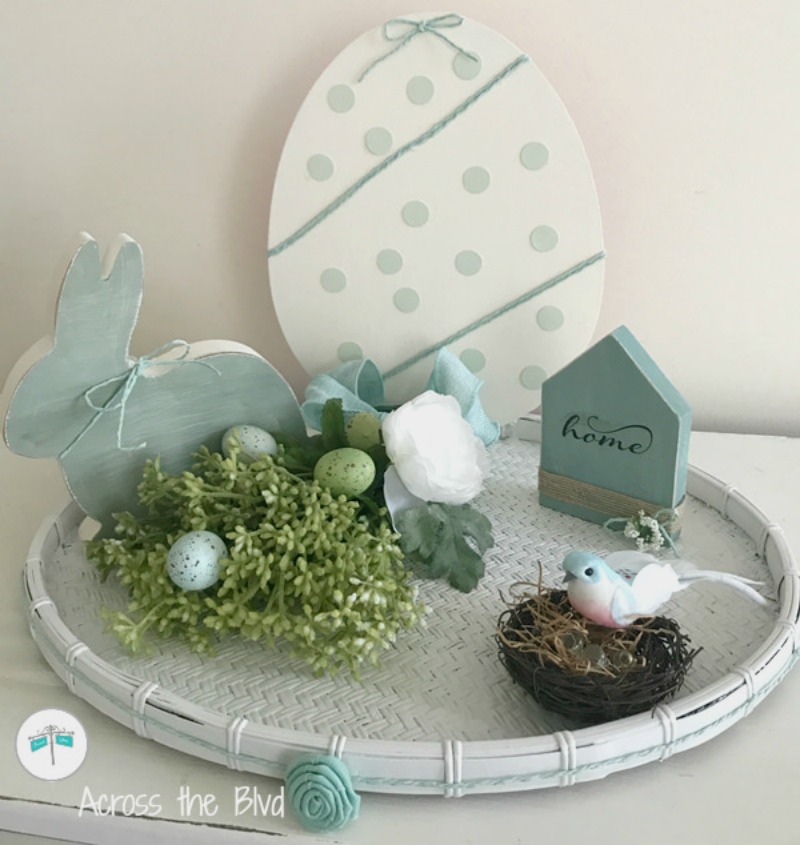 I love tablescapes, but you probably knew that. I especially love this one for Easter just for 2, full of lovely pastels and bunnies from Lori at Dining Delight.
And, for a DIY project that can be used any time, look at these decor crafts using pages from a hymnal from Kristin at White Arrows Home. We actually have an old hymnal when I church bought new ones a few years ago. New project coming my way!
Be sure to PIN these projects and tell them we said hi!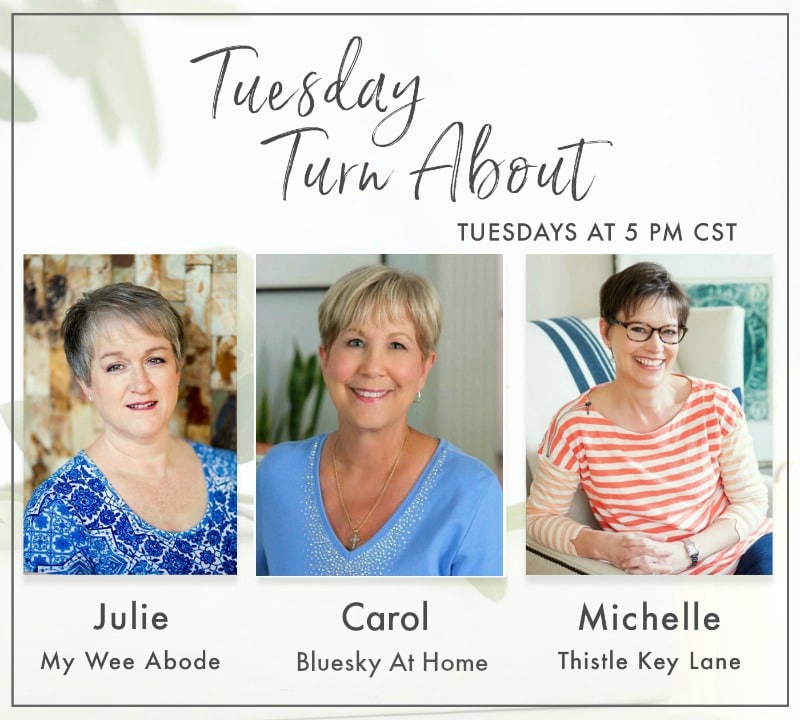 PLEASE VISIT YOUR HOSTESSES ON SOCIAL MEDIA AND SAY HI
My Wee Abode: Pinterest | Facebook | Instagram
Thistle Key Lane: Pinterest | Facebook | Instagram
Bluesky at Home: Pinterest | Facebook | Instagram
BEFORE YOU GET STARTED, TAKE A LOOK AT OUR GUIDELINES:
This party is for home decor and home-related posts only (recipes, organizing, DIY, crafts, etc.). Link up to 3 related posts. Please do not link up informational posts that do not relate to the topic.
If you would please not link up shops, advertising, round-ups, other link parties, or any posts promoting sales, we would appreciate it.
DO NOT PIN FROM IMAGES ON THIS PAGE (it just won't work right on Pinterest). However, please visit the original post/source and PIN from there. That works perfectly!
By linking to the party, you give us permission to share your projects on our blogs and social media. We will always give proper credit with a no-pin image.
LET'S GET STARTED LINKING UP!!
Let's make this week's party bigger and better than the last, and remember to come back next Tuesday to see the newest features.