Tuesday Turn About Link Party 135
We are happy to be back with you for Tuesday Turn About Link Party 135.
Thank you for sharing your creativity with us every week. You don't know how much we value you presence here.
This is a special Tuesday Turn About Link Party.
Welcome to Tuesday Turn About Link Party 135
The party is now open.
Here is TTA 134 if you would like to visit again.
Dear TTA Friends, 
It's with very mixed emotions that I tell you that this is my last Tuesday Turn About Link Party. If you have read Michelle's post, you know that today is also her last day as a co~hostess. 
Before I share my reasons, I want to let you know that working with Julie and Michelle has been one of the best experiences of my blogging journey. Both of these sweet ladies are talented, generous, and are a joy to work with. We've had some fun moments. I will miss our weekly texts and messages.
My decision to leave TTA has been a hard one that has taken months to finalize. Like Michelle, the one thing I need more of is time. I have some additional content that I want to add to my "repertoire". In order to put these plans into play, I need several more hours a week. Unfortunately, the only thing I could give up was TTA.
What are those plans? In addition to my home decor/DIY content, I love sharing blog tips, resources, and valuable blog information.
 One of my favorite things each Tuesday (and on my Monday newsletter to subscribers) is to share a blog tip (which so many of you really liked). I plan to develop a weekly newsletter just for bloggers that includes blog tips, resources, and other helpful snippets. I will develop checklists, guides, and tip sheets for bloggers who subscribe. I hope to get that endeavor going in the next week.

You will still see me. I'll link up my posts here, and I will continue to collaborate with many of you on blog hops.
Reading your blogs each week has been such a pleasure. Julie, Michelle, and I have gotten to know you through your blogs. We notice when you don't link up! I will still look for you across the WWW. 
If you would like to receive the weekly blog newsletter (Pretty please, I would love to have you.), either email me at carol@blueskyathome. com and put BLOG in the subject line OR please subscribe to the Blogger Bulletin. (If you are already a subscriber and I know 100% you are a blogger, you are already in.) And I'd love to know what blog areas you struggle with.

Again, my sincere appreciation to Julie and Michelle for letting me be a part of the team. Julie has two new co~hosts joining her next week. I know them and they are great gals. Be sure to go to Julie's My Wee Abode next week to link up.
 
Thanks for sharing your creations every week. 
Hugs, Carol
Let's see what your hostesses have been up to.
Carol of Bluesky at Home
Two DIY Valentine Heart Wreaths | How to Make the Cutest Valentine Stickers
Bluesky Browsing #22
Michelle at Thistle Key Lane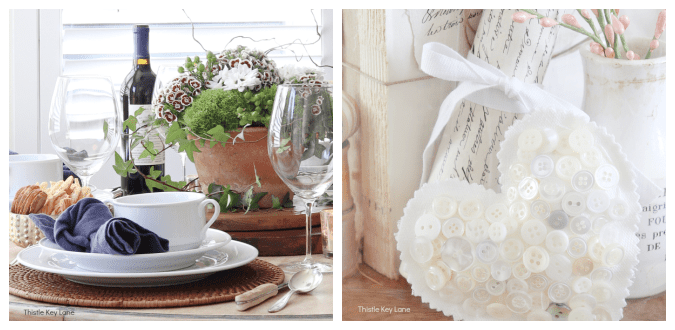 Winter Botanical Tablescape | Neutral Valentine's Day Cloche Vignette
Julie at My Wee Abode
Now let's take a look at my last features ~ it's all about Valentine's Day.
Isn't this a pretty picture? I love working with paper ~ it's addictive. Ellen at Confessions of an Overworked Mom shows us how to make these pretty little boxes using origami techniques. You are only limited by your imagination and your paper design.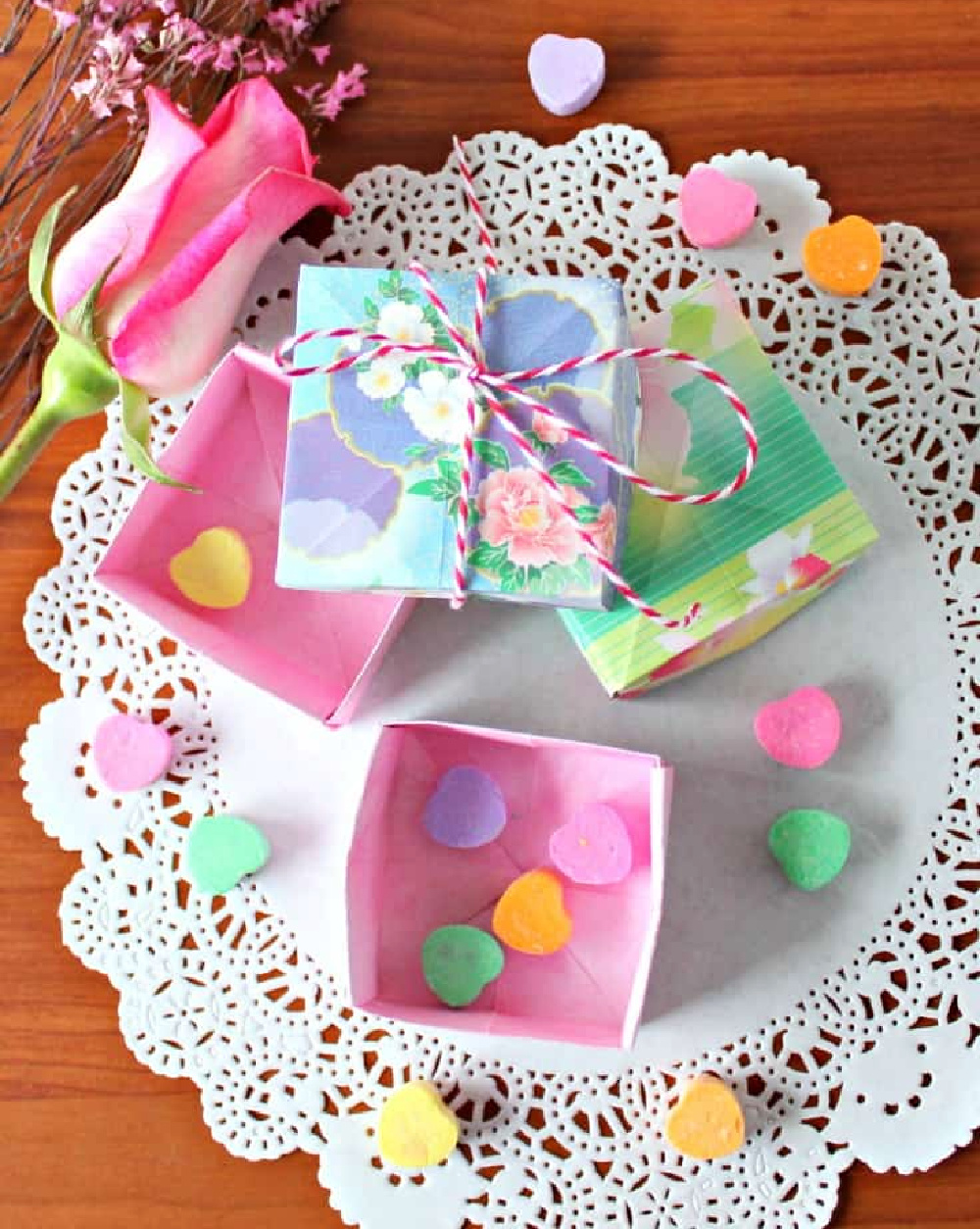 Please visit your hostesses on Social Media.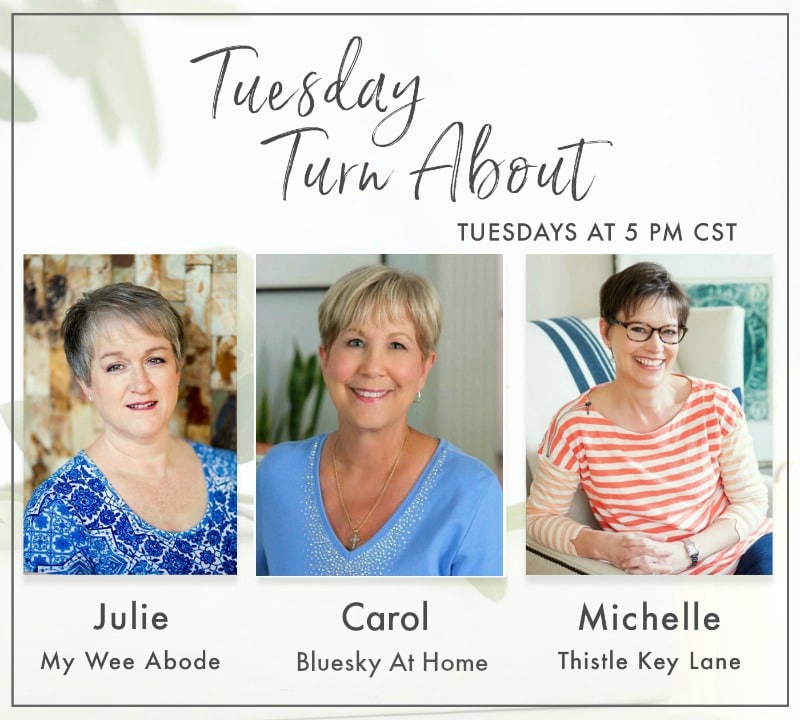 My Wee Abode: Pinterest | Facebook | Instagram
Thistle Key Lane: Pinterest | Facebook | Instagram
Bluesky at Home: Pinterest | Facebook | Instagram
This party is for home decor and home-related posts only (home decor, recipes, organizing, DIY, crafts, etc.). Link up to 3 related posts. Please do not link up informational posts that do not relate to the topic.
If you would please not link up shops, advertising, round-ups, other link parties, or any posts promoting sales, we would appreciate it.
DO NOT PIN FROM IMAGES ON THIS PAGE (it just won't work right on Pinterest). However, please visit the original post/source and PIN from there. That works perfectly!
Pretty Please make sure that your images are in a jpeg or png format, and not in a webp format. If we can't copy your image, we can't feature you. So sad!
By linking to the party, you give us permission to share your projects on our blogs and social media. We will always give proper credit with a no-pin image.
You are invited to the Inlinkz link party!